DIY Bed – Make A Built In Bed With Side Units
|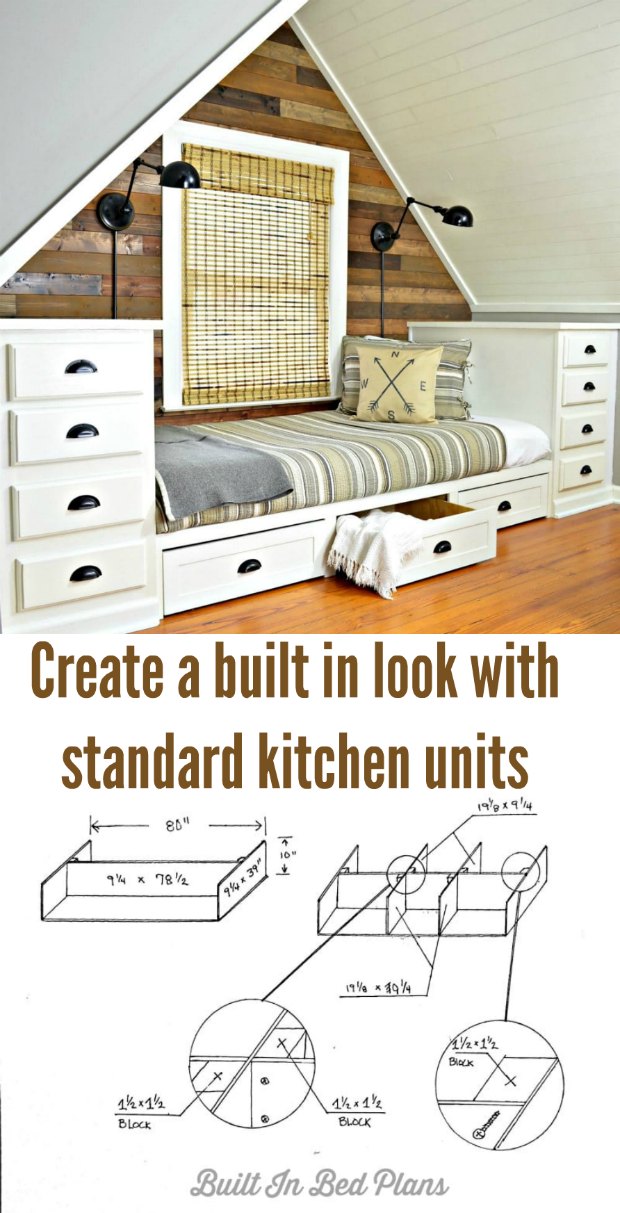 DIY Bed – Make A Built In Bed With Side Units
DIY Bed – Make A Built In Bed With Side Units what a fantastic simple renovation to facelift that spare room. Do you have a guest bedroom that needs a facelift? Perhaps it needs to be a multi-functional space with storage, and double as an office, or a playroom. Or maybe your kid's bedroom needs to reflect that they're growing up with a smarter more sophisticated look while being still a cool place to hang out with friends, and again, storage for all that teenage stuff. Then this DIY bedroom makeover is for you!
adsense
Not everyone has the budget to get a company in to make bespoke fitted units and furniture. This project was made using standard kitchen units! With a little care, careful measuring and some basic woodworking skills, these standard units can be made to look like a custom finish. You can even add in all the modern conveniences your teenagers or guests will need. For example fitted USB chargers next to the bed, as well as regular sockets, and myriad storage spots. The under bed storage drawers are on Casters Small Wheels
so they pull out easily.
adsense