Punch needle is an enjoyable, artistic embroidery technique that can be enjoyed by beginners and experienced crafters alike. It is relaxing and fun.
Once you have completed a couple beginner friendly patterns, there is no doubt you will want to work on more complicated projects. But before you can do that, you will need to know the differences between the most common fabrics for punch needle.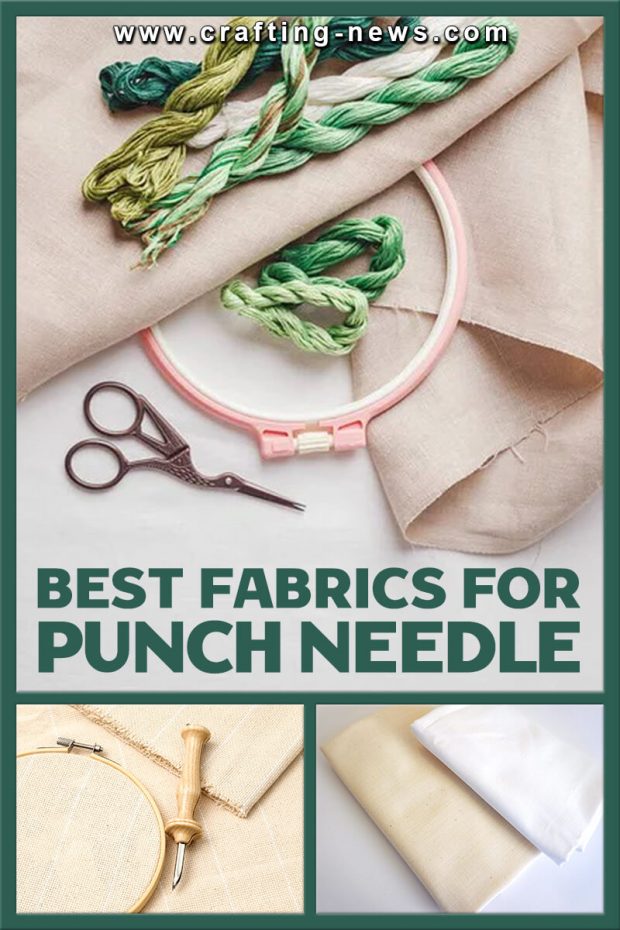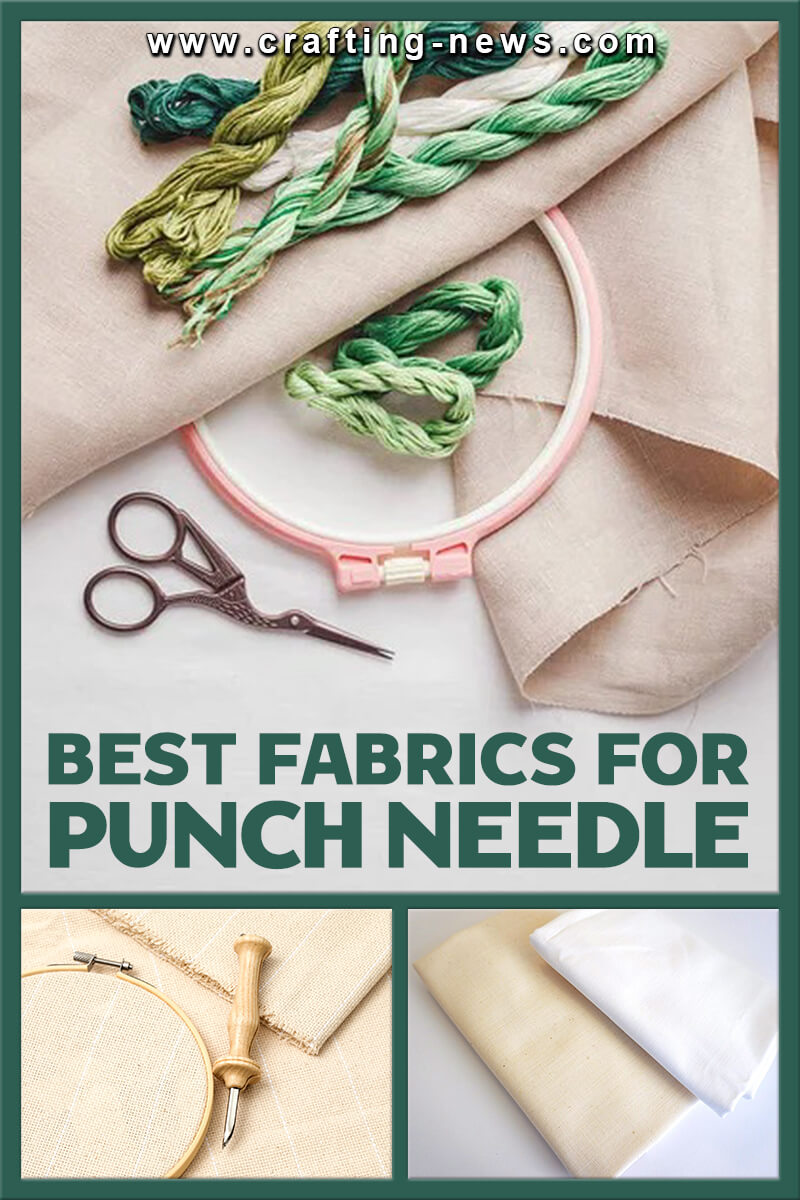 Components Used in Punch Needle
If you are new to the art of punch needle, it can be confusing. The most important thing you want to remember is, that you need the right tools for the job. There are different needle sizes and types of fabric. When choosing your fabric, you need to make sure it will work with the needle.
Thicker punch needles use chunky yarn and require loose weave fabric. If the weave of the fabric is too tight, the needle will tear the fabric and make it unusable.
Fine needles use either thin yarn or embroidery floss. These smaller needles require a fabric with a tighter weave.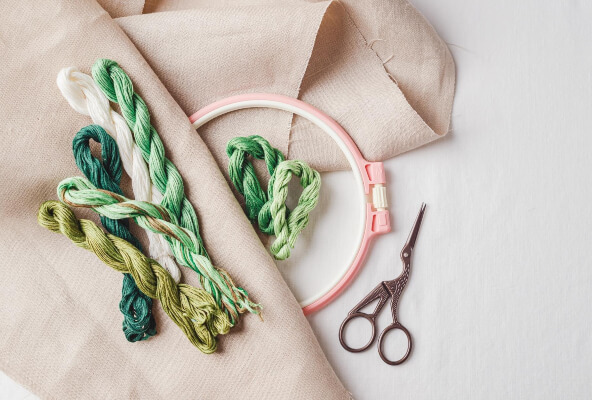 Loose Weave vs Tight Weave
Loose weave fabrics for punch needle usually have a "count." This number refers to the number of holes per inch. This number gives you an indication of how loosely the fabric is woven.
This way, you will know which size punch needle to use. Tight weave fabrics for punch needle do not usually give a "count."
This is because the fibres are too tightly woven together. You will need to use a thin needle when working with tightly woven fabrics.
Best Fabrics for Punch Needle
There are a few basic fabrics for punch needle. The best fabrics are monks cloth, weavers cloth, traditional linen, rug warp, and burlap.
1. Monks Cloth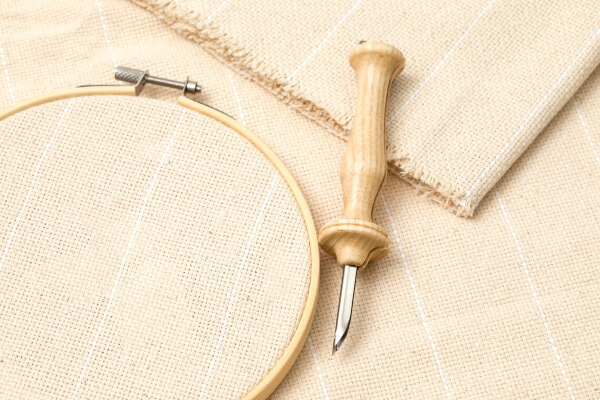 Monks cloth is one of the most common fabrics for punch needle projects that use yarn. It is a soft fabric with a loose, even weave.
It is often mistaken with Aida fabric. However, Aida fabric is stiffer and has few holes. Monks cloth is ideal for beginners learning the art of punch needle because it is smooth and often has guidelines.
Please note, there are two types of monks cloth. You want the monks cloth with guidelines. Solid monks cloth is not designed for punch needle.
Pros of Monks Cloth
100% Cotton
Loose even weave
Usually woven with double thread
Smooth entry
Soft
Yarn can be removed easily
Cons of Monks Cloth
Often can only be found in neutral colours
Guidelines can be visible
Frays easily
Not intended for floss
2. Weavers Cloth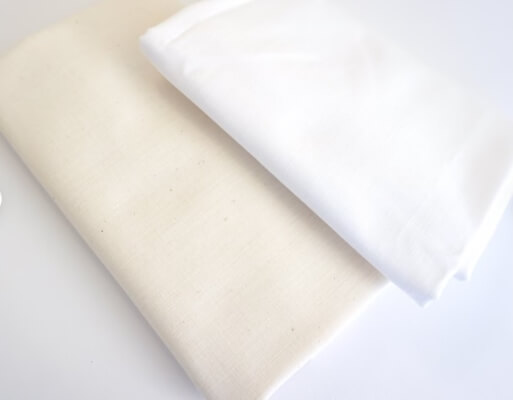 Weavers cloth is another favourite fabric among punch needle artist. Unlike monks cloth, weavers cloth is made from cotton and polyester.
It has a tighter weave that is better for fine punch needles that use embroidery floss.
Pros of Weavers Cloth
Tight weave keeps floss in place
No guidelines
Prevents tears
Cons of Weavers Cloth
Not intended for yarn
Guidelines can be visible
Frays easily
3. Traditional Linen
Traditional linen is a great choice when you need a foundational fabric. It is often used by rug hookers. It is a durable fabric that will last. So, it is ideal for making heirloom quality products. It has a tight weave.
Pros of Traditional Linen
Durable
100% linen
No guidelines
Loose weave
Cons of Traditional Linen
Usually woven with a single thread
Weave can be uneven
Often only found in neutral colours
Hard to sew
Not as smooth as other fabrics for punch needle
4. Rug Warp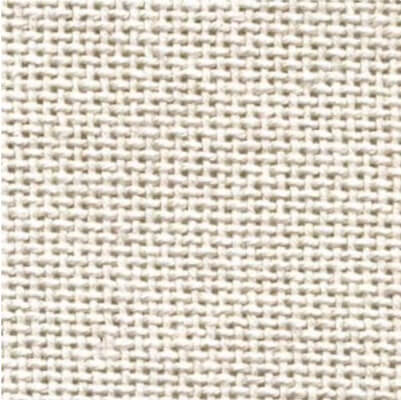 Rug warp is a stiff and strong foundation fabric regularly used for making rugs. It is heavy and ideal for projects that will take a lot of abuse.
It is designed to be used with a rug tufting machine; however, you can also use it with a handheld punch needle.
Pros of Rug Warp
Durable
No guidelines
Stiff and sturdy for rugs
Uniform rows
Cons of Rug Warp
Colour
Not as smooth as other fabrics for punch needle
Hard to sew
5. Burlap
Burlap is another fabric people use for punch needle. However, we would put this fabric at the bottom of our list of fabrics for punch needle.
Burlap will work; however, it is scratchy and is easily damaged by the needle. If the burlap is too damaged, your project will be ruined.
Pros of Burlap
Inexpensive
Available in a lot of colours
Cons of Burlap
Scratchy
Easily damaged by the needle
Will not last as long as other fabrics for punch needle
Uneven weave
Messy to work with
Once you learn the basics of the embroidery technique, try different needles and fabrics for punch needle.
Here's a Beginner's Guide to Punch Needle Embroidery and start with these Punch Needle Rug Patterns. Share with us your first punch needle piece of artwork on our Facebook Page. We'd love seeing your work!
Punch needle can be relaxing and fun. If you are new to the art form, the best thing to do is play around with different combinations. Try different needles sizes and fabrics for punch needle to see what you like.