Origami might look like a pretty tough activity to have for a hobby. However, in reality, it is pretty easy once you get the hang of it. Today, let's turn a simple piece of paper into something incredible with these tutorials on how to make an origami dragon.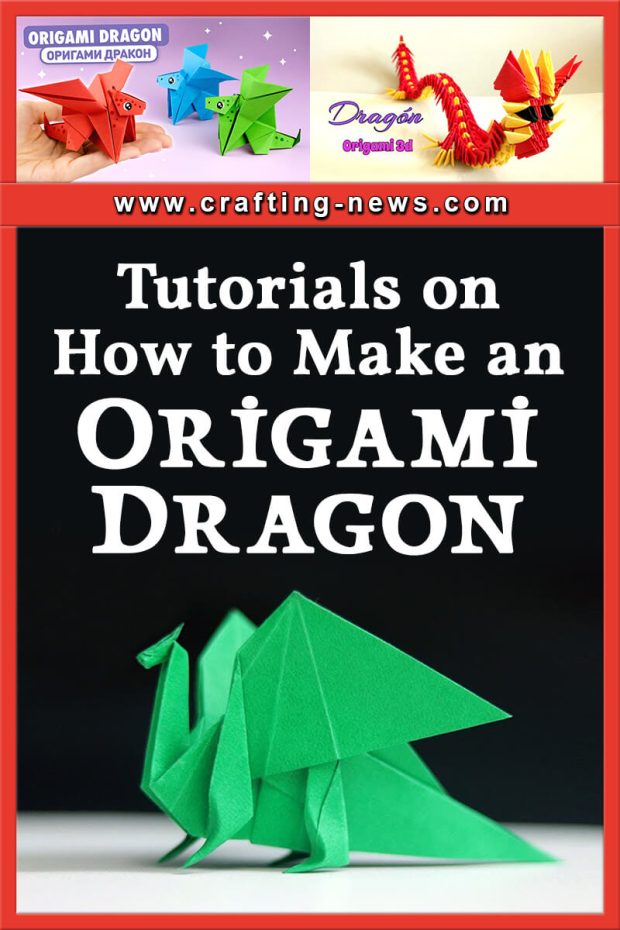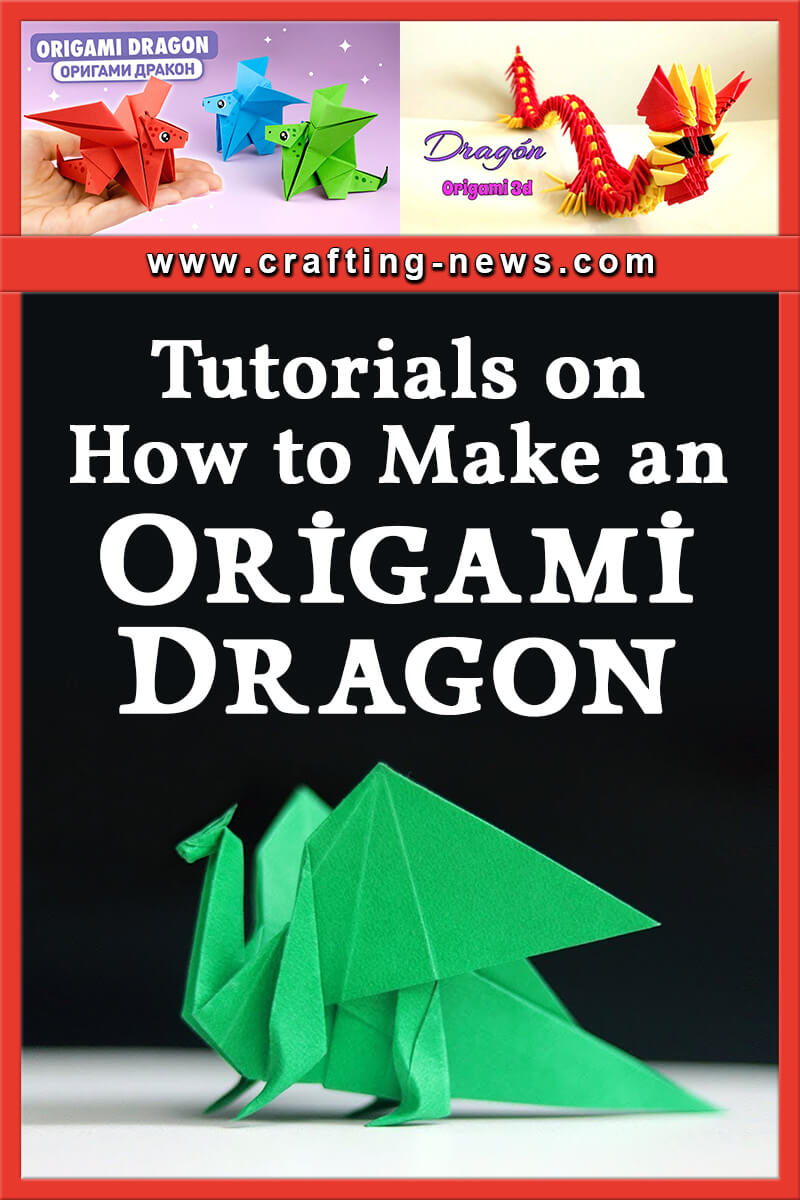 These dragon origami craft may look all complicated and challenging to try out, but it is also an equally fun and exciting thing to do. This is among the most trending dragon craft ideas right now. The dragon origami craft is also a blend of creativity and imagination and comes out as an intricate art piece in the end as a result. If you've got time to spare, I hope you try some of these tutorials below!

1. Easy Origami Dragon For Kids by Red Ted Art
Most Origami dragons are quite difficult to make, especially for kids! There are number of folds to remember and you have to make the super neatly for good results. So, let me start with this fabulous little and easy origami dragon for kids. With some simple embellishments, they can turn it into a fantastic dragon.

The final paper dragon can be used as wall decor, as part of an origami garland or even as a dragon corner bookmark!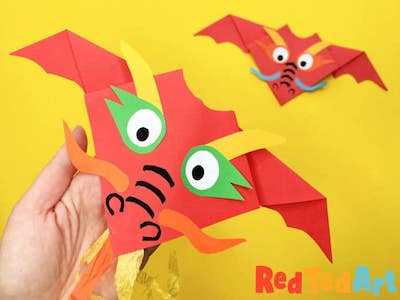 Follow the tutorial here

2. Paper Origami Dragon Tutorial by Hello Origami
Learn how to make this adorable baby dragon. It's so small that it fits easily in the palm of your hand! Make a few of these dragons, give to your friends and family and have fun with them together!
Follow the tutorial here

3. Origami Fiery Dragon by Kade Chan Origami Blog
This origami paper dragon model is award-winning and will make a superb handmade gift. This fiery dragon will be a big center of attention for the kids and is a creative origami achievement that does nothing but impresses! Fold a square paper piece along the diagonals and unfold to start making it!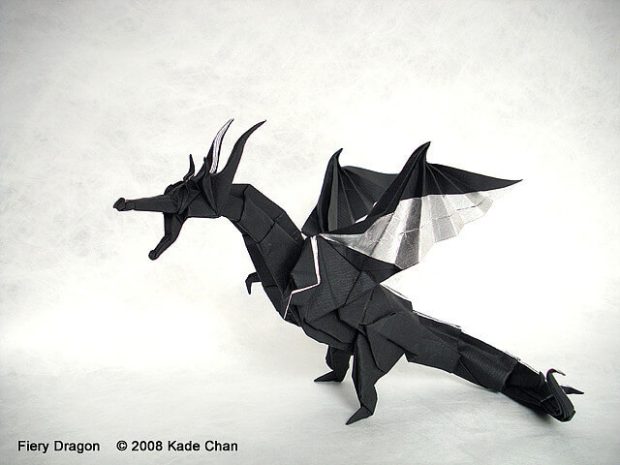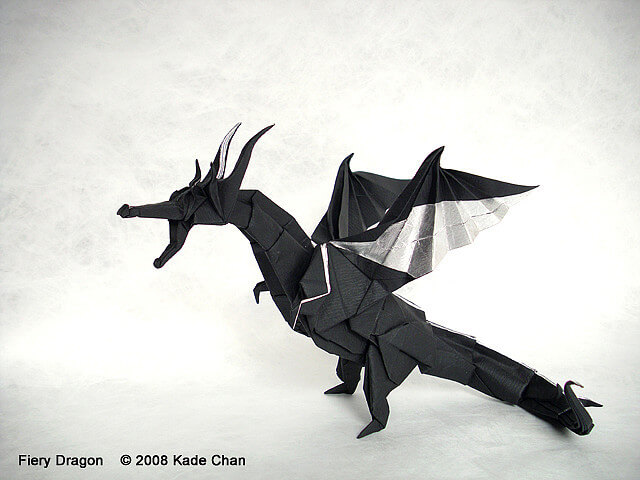 Follow the tutorial here

4. Origami Dragon Bookmark by Jo Nakashima
In this tutorial you'll learn how to make an origami Dragon Bookmark step by step. Now you can have a cute little dragon sitting and guarding the page of your favorite book!
Follow the tutorial here

5. Easy Origami Dragon by Gathered
Make your own origami dragon using a single sheet of square paper. There is no cutting or glueing involved. Once you get comfortable with this design, you'll find you can speed up construction time to around 10 minutes to make one.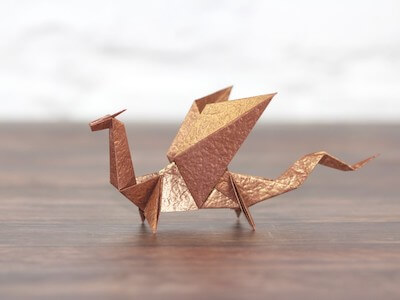 Follow the tutorial here

6. How To Fold An Origami Dragon by Art For Kids Hub
This is just a cute little dragon that doesn't take a ridiculous amount of time to make. For result-to-time-input ratio, it's pretty darned cool!
Follow the tutorial here

7. How To Make An Origami Dragon Claws by NGS Creator
There's no better way to appreciate this mystical creature than to become one of them! In order to do that, this tutorial will show you how to make simple origami paper claws to transform your hand into a dragon's!
Follow the tutorial here

8. Origami Dragon by Origami Plus
Most origami dragons are very hard to fold and take a lot of time to make, but to make this easy paper dragon you just need 10 minutes, plus a few minutes to model the dragon head, wings and tail to make it a one-of-a-kind origami dragon! It is a good origami dragon for kids and beginners (with a bit of patience, you'll make it!).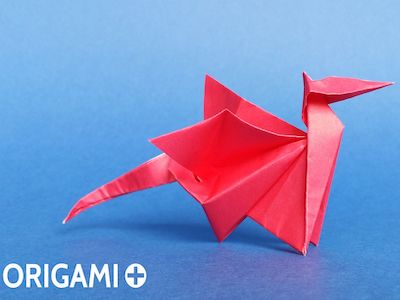 Follow the tutorial here

9. How To Make An Origami Dragon by Henry Origami
There are various different ways to fold a dragon, and you will love making this European dragon that has its own style and artistry! Start folding this dragon using 18cm x 18cm paper and fold the paper in al way along the horizontal and diagonal sides to get the creases!
Follow the tutorial here

10. How To Make An Origami Darkness Dragon by Tadashi Mori
I'm not really sure that I'll be able to make this awesome dragon because this one seems to be much more difficult than the others in this list. But surely, this piece is well worth the effort! With its big wings and strong body, it looks like it means business!
Follow the tutorial here

11. How To Make An Easy And Realistic Origami Dragon by Easy Origami And Crafts
Learn how to fold an origami dragon that's easy but cool! Although it's not easy if you're an absolutely new beginner at origami, this is one of the easier dragons to make, and is a simple paper project for kids who have some experience with origami and paper crafts already.
Follow the tutorial here

12. Origami Flapping Dragon by Yellow Paper Origami
Here's one of the coolest looking ones while being one of the easiest to fold. Besides being entirely foldable and not too complex, it can also flap when you pull its tail! It looks awesome, it's easy to fold, and you can play with it!
Follow the tutorial here

13. Easy Origami Dragon Ring by Gary Easy Origami
Kids are always looking for new ways to have fun. Keep the kids entertained with these Origami Dragon Rings that you can make with them. Plus, what kid doesn't love dragons?
Follow the tutorial here

14. Origami Dragon Tutorial by Jo Nakashima
In the older days, using dragon motifs was considered a privilege accorded to royalty, and commoners who used them were punished, even executed. However, it is not the case today, so you can go ahead and fearlessly have an origami dragon proudly standing on your desk!
Follow the tutorial here

15. Origami Chinese Dragon Tutorial by Irradia Color
Dragons are identified with qualities like brightness, strength, and the colors red and yellow, due to which they are often associated with the sun. This is why the summer solstice is celebrated with dragon boat races, featuring boats printed with colordul scales. If you'd like a colorful dragon of your own, try this beautiful Origami Chinese Dragon.
Follow the tutorial here
BRING THESE WONDERFUL MYTHICAL CREATURES TO LIFE WITH THESE TUTORIALS ON HOW TO MAKE AN ORIGAMI DRAGON OF YOUR OWN.
If you're on the hunt for easier paper craft projects, we have plenty of roundups all collated here, in our Paper Crafts archives. We also have plenty of other origami projects here on Crafting News — like this easy origami boat, dinosaur or this traditional origami crane.
We love seeing what you make, so don't forget to share your origami projects with us on our Facebook Page.
If you want to try your hand at creating impressive origami projects, all you need is a piece of paper and your favorite tutorial on how to make an origami dragon to get started! Happy folding!