Learn how to hand or machine sew leather and make your own purse with these 24 Leather Purse Patterns that are classic and on-trend. Make one of these cute purses and learn techniques for sewing and working with leather.
From simple coin purses to constructed clutches and bags, there's a style suitable for everyone!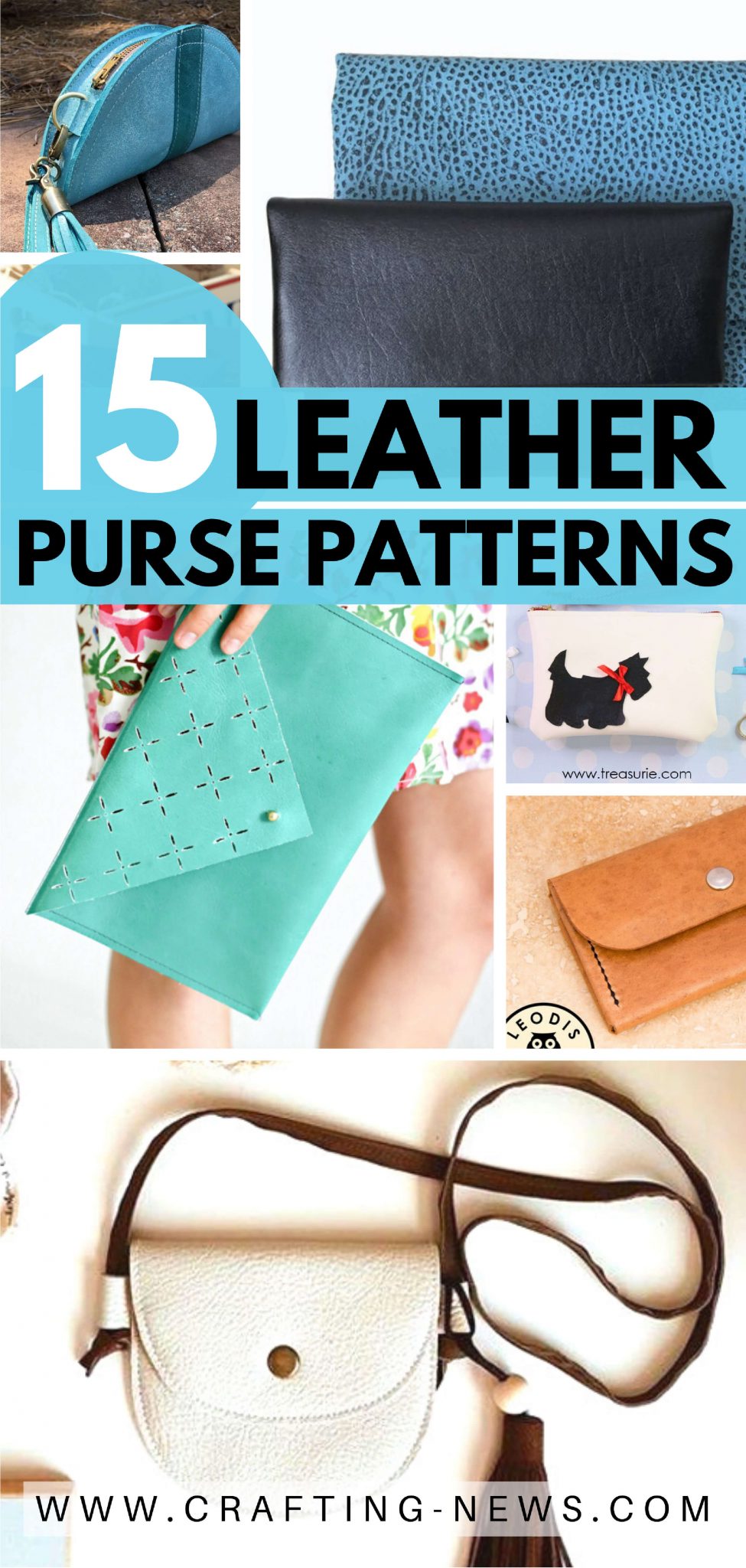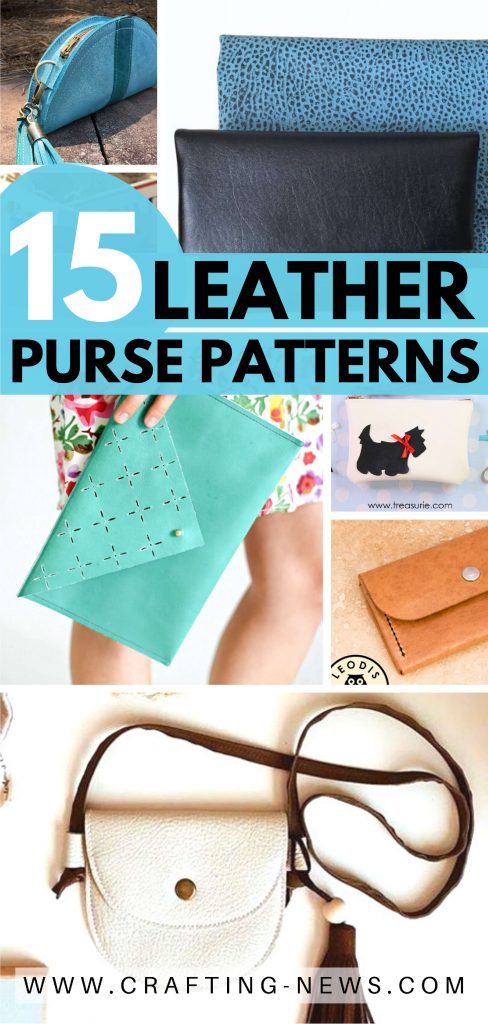 25 Leather Purse Patterns
Whether you use faux leather, vegan leather or other alternate material, you will surely love these leather bag patterns! These are not just for woman…men love them too!
These leather purses may take a little extra effort, but it's worth it when you have a handmade accessory to show off. Choose your favorite and get stitching!
1. Bella Leather Clutch Purse Pattern by Merge Bags
Giving a whole new meaning to clutches, this one is designed to hold tight. An exterior hand slip design is added for security. Slip the hand strap on your wrist and then your hand through the slip.
This pattern also includes instructions for the removable hand strap with swivel hook for even more security and a removable tassel. These clutch purses are easy to sew and super cute!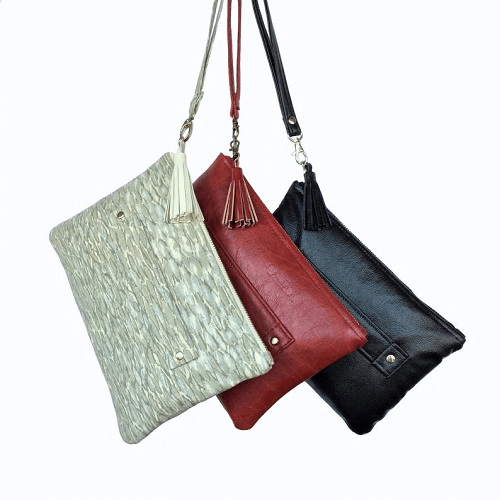 Get this Pattern by Merge Bags here
2. Leather Coin Purse Pattern by Blue Cat Leather Craft
This pattern will teach you how to make these round purse perfect to use as a coin purse or earphone holder. This pattern was designed for hand stitching, not recommended for a sewing machine. It has a unisex style perfect as a gift to anyone!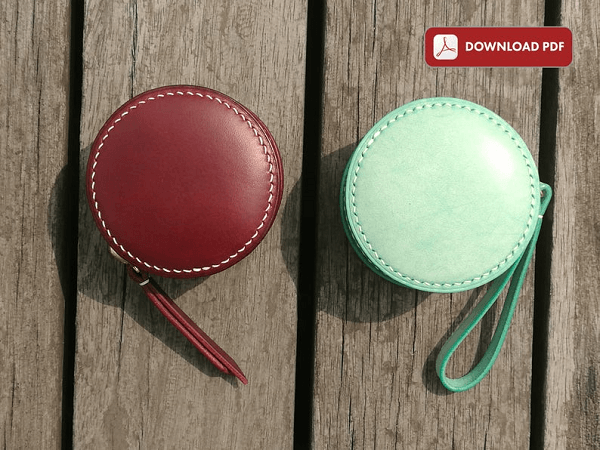 Get this Pattern by Blue Cat Leather Craft here
3. Gusseted Leather Clutch Purse Pattern by Makesupply
Sometimes you only need to carry a few things and clutch purses are perfect for those days. This gusseted leather clutch is a classic version with three flap styles to choose from. Makesupply shares their free leather purse pattern and a make-along video, and they even let you sell finished purses made with their templates.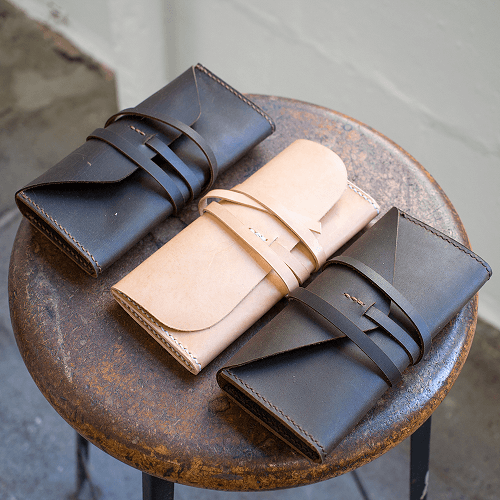 Get this Pattern here
4. Leather Coin Purse Pattern by Napkitten Pattern
This pattern shows you how to cut, sew, dye, and burnish edges in professional ways. All these techniques can be used for any other leather projects. This wallet purse is very cute in small size, but very roomy.
The wallet has 4 card slots, 1 driver's license pocket, 1 zippered pocket, and 1 bill compartment. The zippered one is very convenient to keep coins, keys, and other small stuff.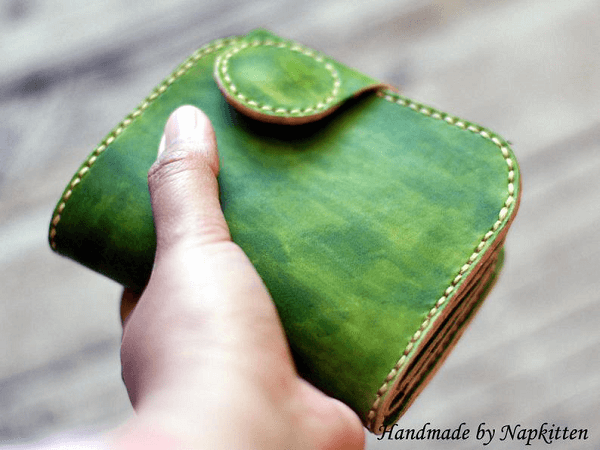 Get this Pattern by Blue Cat Leather Craft here
5. Tiny Purse Leather Pattern by Love You Sew Boutique
Because everything is just cuter when it's miniature! These tiny purses are a no-sew bag pattern which makes this a nice quick make and a great scrap-buster. You will gain experience with hardware and also working with different substrates such as leather, vinyl, and cork.
You can use these cute tiny purses as a holder for cords, coins, toys and anything else that is tiny!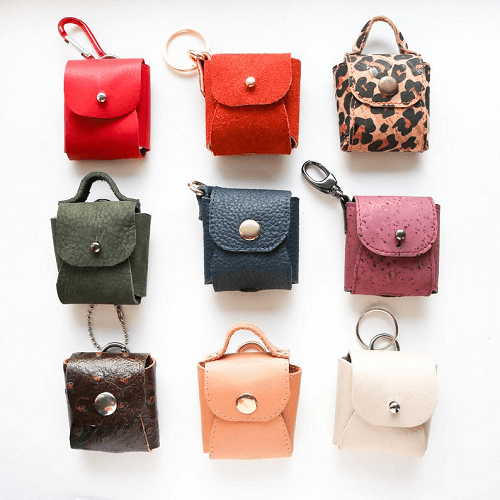 Get this Pattern by Blue Cat Leather Craft here
6. Leather Purse Pattern by Treasurie
These cute little purses are perfect for using for change, a lipstick or two and even a phone purse. Use bright colors to make your purse easy to spot at the bottom of your bag and just for the fun of it. This tutorial includes a printable leather purse pattern so you can make this exact purse.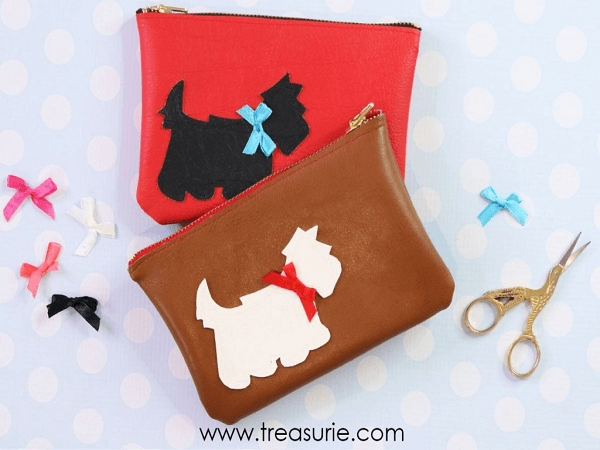 Get this Pattern here
7. No-Sew Leather Purse Pattern by Craft Passion
These No-Sew Purses are made from genuine soft leather and the size is 4″ (W) x 2 1/2″ (H). These are perfect for keeping loose coins and small notes, or, for storing your business cards, discount cards, etc. Add some metal embellishments as you wish for a touch of refinement.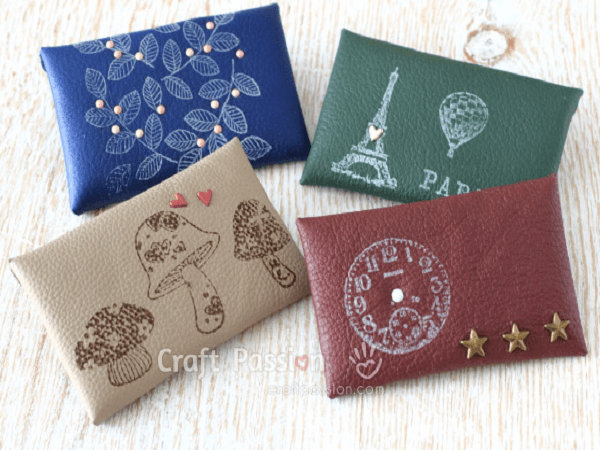 Get this Pattern here
8. Taco Clutch Purse Pattern by MPP Boutique Patterns
Try this unique Taco clutch purse pattern on for size. This Half Moon Bag style is Great for carrying small essentials like a cellphone, lipstick, debit card, frequent shopper card of your choice, and… Taco money!
Great for date night! Create fashionable arm candy for Girls 'on the go'.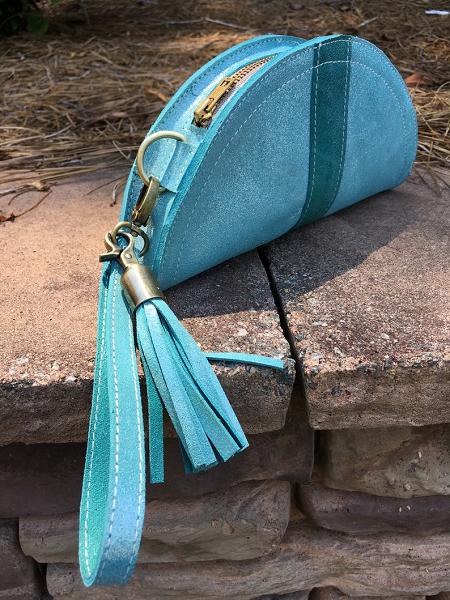 Get this Pattern by MPP Boutique Patterns here
9. Ladies Leather Purse Pattern by Diesel Punk Ro
This classic leather purse bag is simple and sophisticated with just the right details. It is recommended to use thick natural leather at least 5 Oz (2 mm thick) for getting the best result.
This pattern comes with step by step instructional video to make it easy for everyone no matter how experienced you are.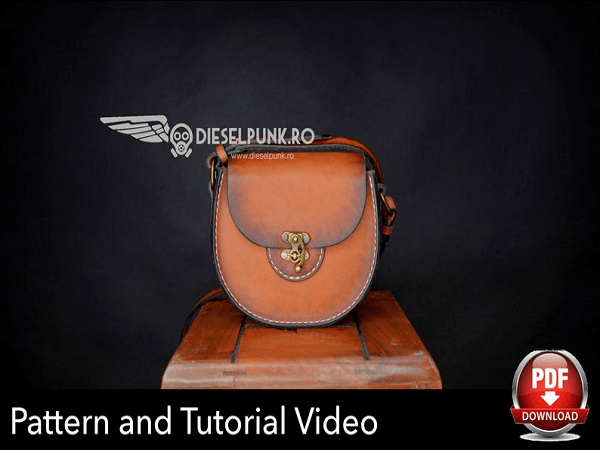 Get this Pattern by Diesel Punk Ro here
10. Leather Triangle Pouch Pattern by Treasurie
This triangle pouch pattern tutorial will show you how to make them in any size but I think small ones are the cutest. Add lace or decoration along the sides. The advantage of adding lace along the zipper edge is that you don't need to stitch directly on the leather.
This makes it so much easier and you can even use a regular zipper foot if you want to.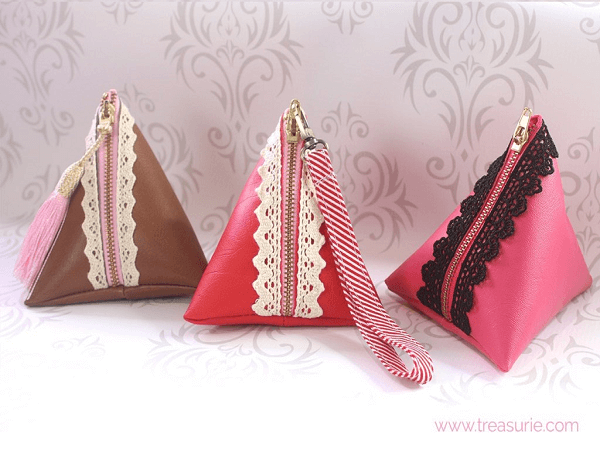 Get this Pattern here
11. Compact Leather Purse Pattern by Leodis Leather
This 7-page pattern also includes a 65 minute HD video showing you how to make the item and give extra tips along the way. This purse measures ~6.5x11cm (2½x4¼") and has a slip pocket on the back to take up to 4 cards.
Inside, the main compartment is divided into a coin section and then two slip pockets in which you can store folded notes, stamps, tickets, etc.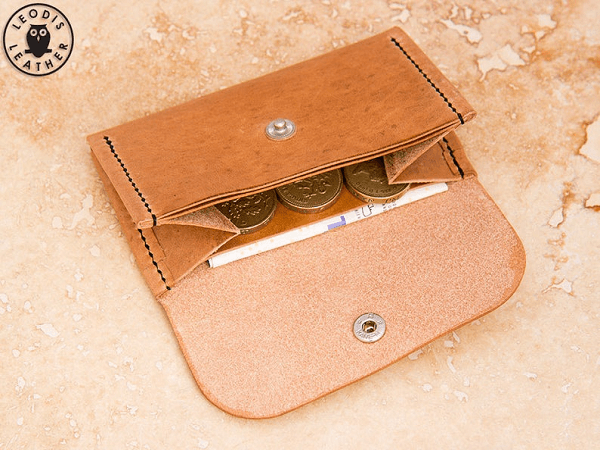 Get this Pattern by Leodis Leather here
12. Leather Bag Pattern by Leather DIY Studio
Hand stitch this sweet little saddle with a pattern and detailed instructions from Leather DIY Studio. This Leather Bag pattern is a sassy little high fashion bag that is right on trend with a simple but sophisticated design. One space inside, fits a wallet, mobile phone, keys, and small essentials.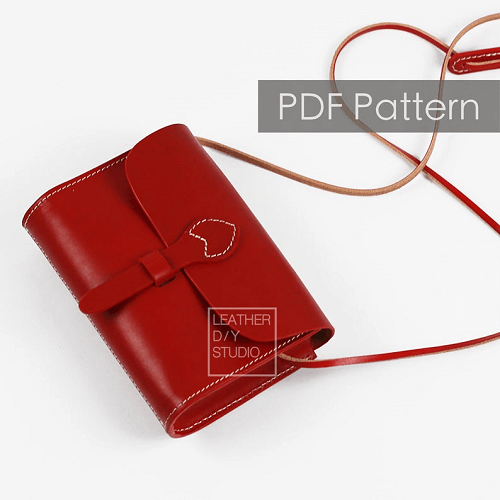 Get this Pattern by Leather DIY Studio here
13. Leather Baby Bag Pattern by Kojo Designs
You'd never guess from looking at this bag that it's designed to carry items for baby, but that's sort of the point. Whether you are looking for a diaper bag or you just want an oversized bag with lots of pockets, this is a great option. The free tutorial shows the process for the larger bag, but you can also make the smaller companion pouch.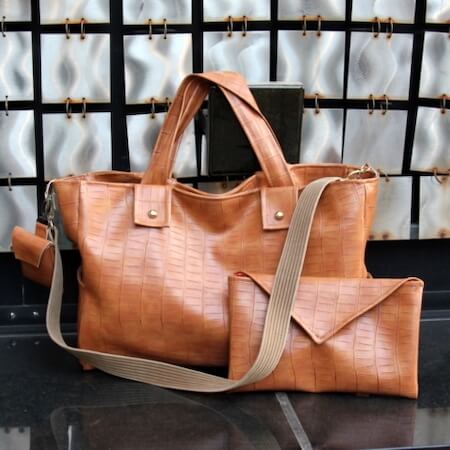 Get the Pattern here
14. Leather Girl's Crossbody Purse Pattern by Alexa Zoo Moccs
Looking for a girl's crossbody purse that is quick and easy to make? Then I would recommend this one. The main condition was that the purse is closed securely and not have to be worn in the hands. So this particular minimalism design features leather cord strap for easy carrying and easy to shorten and it closes on the metal button.
This leather purse is perfect for toddlers and little girls alike, also a great versatile choice for any occasion. A stylish and chic pouch for all your little one's treasures!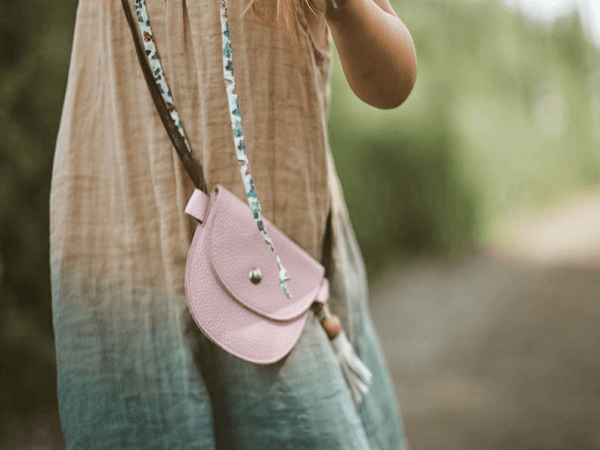 Get this Pattern by Alexa Zoo Moccs here
15. Fold Over Clutch Purse Pattern by Merge Bags
This clutch purse pattern is super easy to sew. The clutch pattern includes two sizes of the same purse. Choose the perfect size you need. Fold it over or roll it down. Choose how you want to carry it.
The clutch is fully lined and a main magnetic snap keeps items inside. Sew it in an hour or two. You can dress it up or down depending on the materials you use.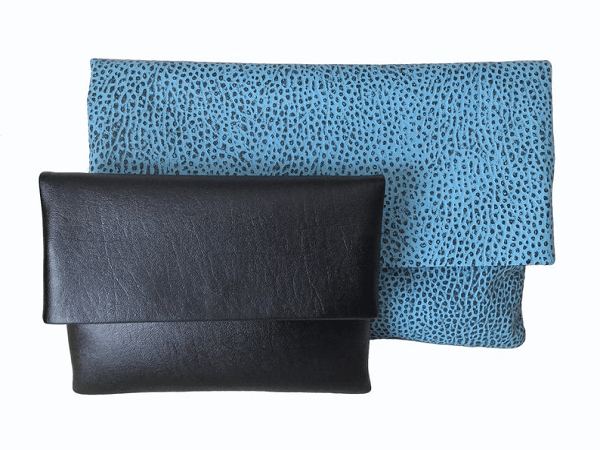 Get this Pattern by Merge Bags here
16. Easy Leather Hobo Bag Pattern by Sew Sweetness
This tutorial shows you how to make this hobo bag with leather, faux-leather, or even cork fabric! The free pattern PDF includes pattern pieces and cutting instructions, and the accompanying video shows you how to assemble the back from start to finish.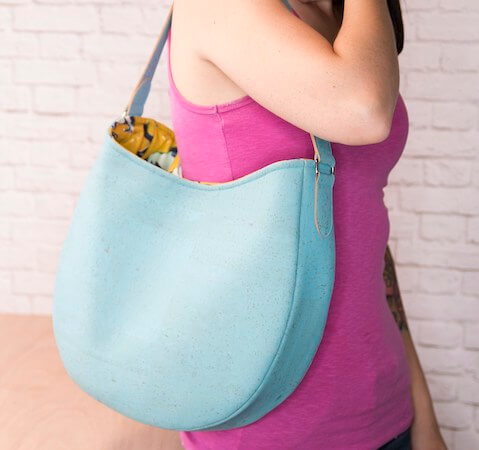 Get the Pattern here
17. Leather Tote Bag Pattern by Boxwood Avenue
If you love the look of Madewell's bags, you'll love making this leather tote! The simple lines make this a classic bag and the handmade leather tassel is the perfect finishing detail. The construction has minimal seams, which means you'll be using this for a weekend outing soon.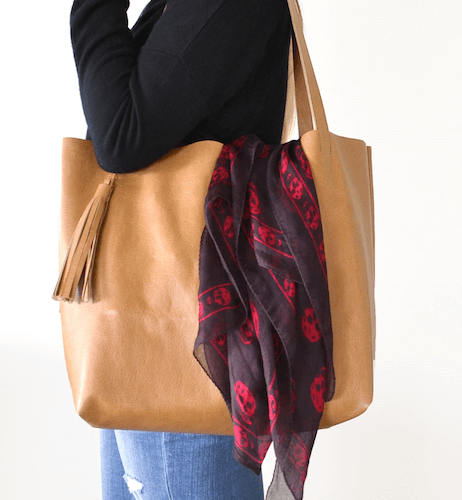 Get the Pattern here
18. Faux Leather Bucket Bag Pattern by Pretty Prudent
This tutorial shows how you can make a Faux Leather Bucket Bag that's pretty awesome. It's lined in a contrasting cotton. A cord threaded through grommets around the top of the bag loosely cinches it in. If you don't have faux leather, you could also use a home dec weight fabric for the outside of the bag.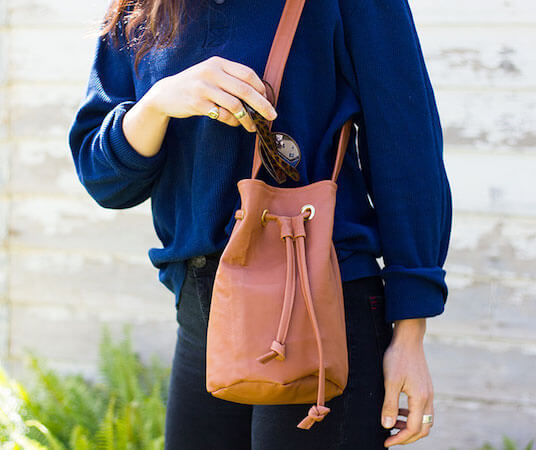 Get the Pattern here
19. Leather Purse Pattern by Ohoh Deco
This purse is super practical with its three pouches. You can choose to make it in a wide variety of colors and combine them the way you like to suit your taste. The pouches are not lined, this makes it a very easy sewing project to achieve.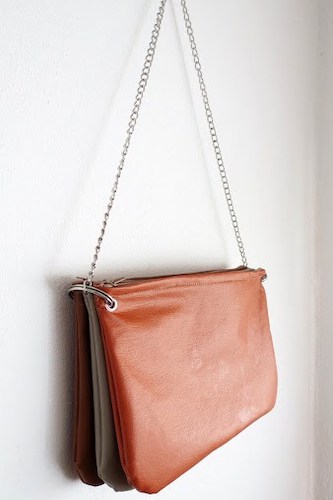 Get the Pattern here
20. Round Leather Bag Pattern by Darling Darleen
Retro vibe but it still has a simple look, this round leather bag is a fun accessory to incorporate in your summer style. This round leather bag tutorial is a quick tutorial and will only take about 30 minutes to make. So if you are in the need of a new going-out bag that is budget friendly, this is the one for you!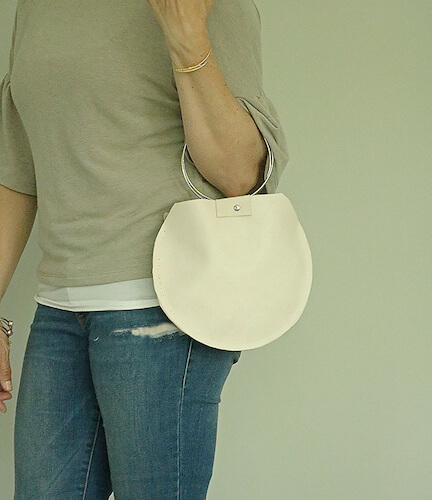 Get the Pattern here
21. Leather Bag Pattern by Plague Doctor Mask
Featuring adjustable strap and roller handles, this bag can be used as a gym bag, weekender or overnight bag. It is lightweight and roomy. It is also stylish and goes well with both sport and smart casual clothes.
This project requires 16 sq ft (1.5 sqm) of leather and minimal tools like a hole punch, a cutting mat, a mallet, needles and a cutter.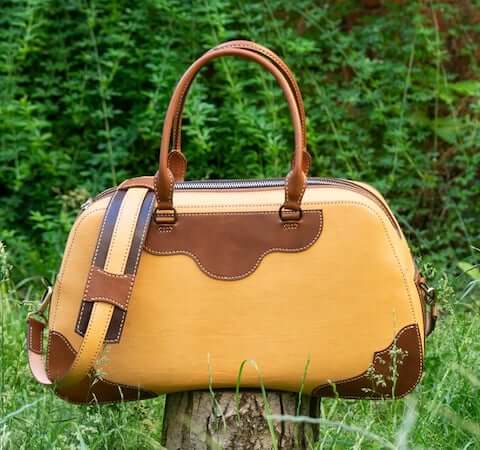 Get the Pattern by Plague Doctor Mask here
22. Juniper Leather Bag Pattern by I Think Sew Bags
This Juniper Bag is a casual and a stylish everyday hobo bag with a zipper opening. It is a fantastically trendy bag designed for any season! A perfect project for anyone looking for a large and unique bag suitable for beginners.
It can be made using various kinds of materials such as leather, suede, or any common cotton fabric. Stylish and convenient, don't hesitate to start the Juniper Bag today!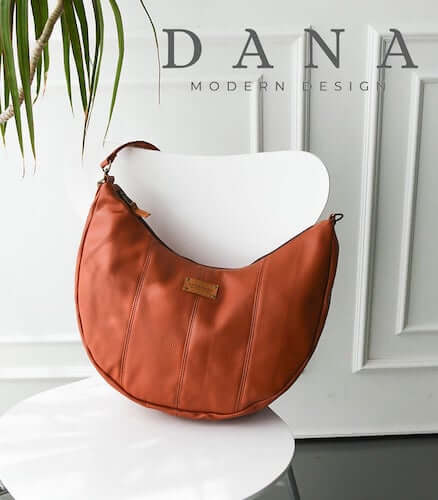 Get the Pattern by I Think Sew Bags here
23. DIY Leather Pouches by Paper & Stitch
These leather pouches are a super easy sewing DIY that can be used for makeup, cash, business cards, etc – throw them in your purse when you're out and about or your carryon whxfen you're traveling. You can use these little guys for almost anything and they're super durable too.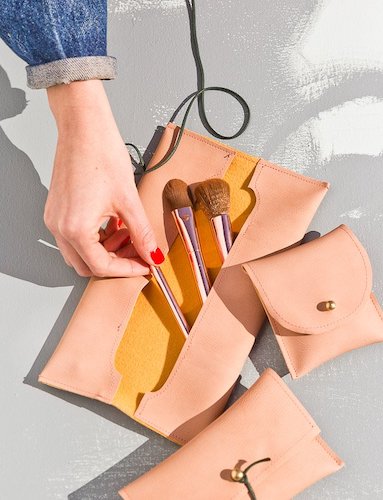 Get the Pattern here
24. Kelly Waist Leather Bag Pattern by I Love You Sew
Whatever you call them – waist bag, fanny pack, belt bag, hip bag – wearing a bag around your torso is the hottest bag trend right now. This Kelly Waist Bag is all about having some freedom. Whether you want hands-free options to wrangle the kids, or to attend the latest festival concert, this is your bag! It's small but mighty with plenty of great features!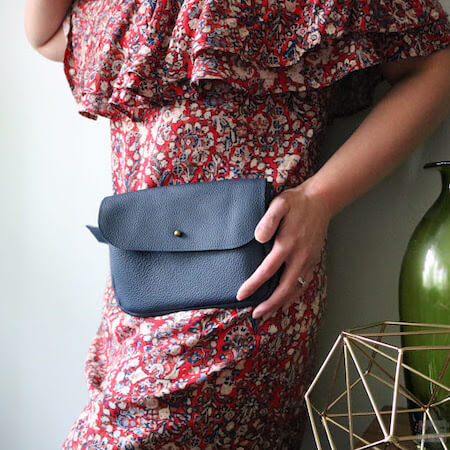 Get the Pattern here
Making your own DIY leather purses and leather bags is always a fun challenge but is so much easier with simple leather purse patterns.
Each pattern above comes with full instructions, lots of photos each step of the way, and even a video tutorial or two.
In this comprehensive list of leather purse and leather handbag patterns, you'll find inspiration to complete 25 of the best wallets, purses, clutches, and mini bags.
Can't get enough of purse patterns? Check out our Macrame Purse Patterns.
I hope these 24 Leather Purse Patterns inspired some new projects that you can't wait to dive in!