Our Mission At Crafting News
Crafting News began in 2016 and still feels like it is just getting started!
We know how time-consuming it is to find the perfect project; browsing the internet for hours and not quite finding what you're looking for or knowing if the pattern even has step-by-step instructions.
That's why Crafting News is here to help. As crafting enthusiasts ourselves, we want to help everyday crafters spend less time browsing and more time creating.
Crafting News discovers and categorizes the best patterns and ideas from designers and other crafters around the world, so you can find high quality and trusted patterns all in one place. Our team does all the research for you, so you don't have to.
We have helped millions of people worldwide find their next crafting project!
We are dedicated to finding and sharing the best, most striking or unusual, and the most fun craft ideas and patterns, tutorials and videos we can find.
On Crafting News, you will find our recommendations to a range of various crafting categories, such as sewing, quilting, crochet, knitting, macrame, paper crafts, drawing, kids crafts, home décor and much more.
We also help other crafters make decisions on what crafting tools and equipment they should use depending on their experience level and what they are trying to achieve. Such as choosing a quilting iron or picking a sewing machine for your kids.
So, keep following because our enthusiasm is bubbling over, and we are determined to bring you the most enjoyable and best craft ideas and patterns from crafting experts and designers around the world.
Who We Are – Meet The Crafting News Team
Here at Crafting News, we're crazy about all types of crafts. Our team are all crafting enthusiasts, and we love sharing our crafting experiences and passion with a worldwide audience.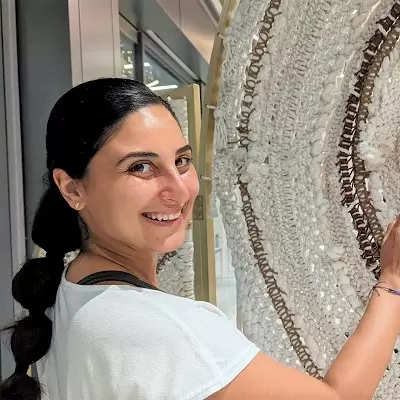 Alexa Petrosian – Head of Marketing, International
"I've always been creative a love being able to play a part in keeping crafting alive and thriving in a digital world.
My goal is to create a space where crafting techniques and ideas are readily available and easy to find for everyone, so people can spend less time browsing the web and more time doing the craft.
Crafting News and Crochet News are the two websites that I have the pleasure of marketing to make this goal a reality. With Crafting News promoting a range of crafting techniques, and Crochet News being dedicated crochet.
It's a pleasure working with a team of passionate and creative people who share the same goal of spreading crafting knowledge with the world."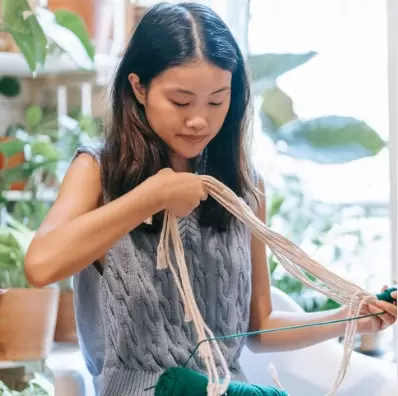 Elle Grospe – Executive Editor and Crochet Enthusiast
As a professional writer, and a keen crocheter herself, Elle is the executive editor of Crafting News and Crochet News.
Elle oversees all content that we post, playing a vital role in ensuring our content is relevant and to a high standard, and making sure all our crafting ideas and pattern suggestions and safe and ethical.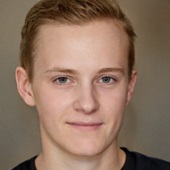 Daniel Klein
Artist in a range of disciplines including sketching and painting. Daniel teaches at a local art school and shares art ideas with Crafting News in his spare time.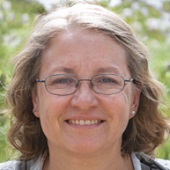 Alison Peck
Alison is a Cross Stitch enthusiast and skilled in a range of other needlecrafts. She loves spending afternoons crafting with her grandchildren.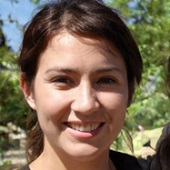 Irene Marsh
Irene is a macrame specialist. She particularly loves hanging plant macrame, among other styles, as it brings her art to life.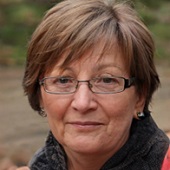 Hilda Roberts
Skilled in a range of clothing and sewing styles, Hilda began sewing with her seamstress mother when she was a child. She also loves quilting as a hobby.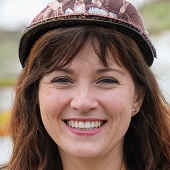 Bethaney Cruz
Bathaney is a hobbyest in a range of paper crafts. She loves everything from origami to kids paper folding, paper crafts gifts and more.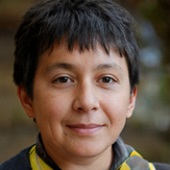 Savanna Barajas
As a long time knitting enthusiast, Savanna contributes knitting ideas with Crafting News, and also teaches knitting in her local library.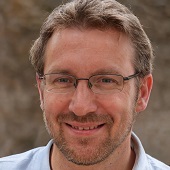 Gordon Sharma
Gordon is an early retired builder. He still has a passion for wood working, and loves sharing and completing DIY wood working projects.
How Crafting News Can Help You
Our goal at Crafting News is help our audience find the best crafts in any crafting discipline or skill level, in the easiest way possible.
We present a range of crafting ideas, patterns, templates and tutorials, from a diverse range of skilled and reliable artists and designers from around the world.
Being crafting enthusiasts ourselves, we know how long it can take to find the perfect craft, and we want people to be able to spend less time browsing, and more time crafting.
We aim for Crafting News to be a resource where crafters can easily and quickly find the perfect craft, no matter what it is, all on one website.
Crafting News Is A Free Resource For All To use
We are proud to offer Crafting News as a free resource for crafting enthusiast all around the world.
As an audience member of Crafting News, you never have to pay us a cent to access our crafting posts.
If you decide to sign up to our newsletter, you will receive occasional emails from us with crafting recommendations. We will never contact you unless you sign up to our newsletter.
Since Crafting News is a free resource, we do sometimes receive a referral fee for a pattern that you purchase. The referral fee is never passed on to you, and the prices that you see for crafts are not inflated.
How We Choose Crafting Ideas, Patterns, Templates and Tutorials
At Crafting News, we always ensure we are delivering high quality crafting ideas from trusted and reputable artists, designers and sources.
Every single crafting post that we publish is run through our standard operating procedure, to ensure all quality checks are made before being published.
That starts with our team browsing through thousands of crafting ideas in their own discipline to bring you only the best crafts, followed our team of crafters and writers collating these ideas in easy to follow posts, and finally being checked by our Executive Editor for approval before being published.
We base our crafting picks for quality on a number of factors, including reviews and rating of the artist or designer, as well as the specific craft, the aesthetics of the craft, ensuring the price of the instructions (if not free) is valuable and justified, our teams own experience with crafts, and skill level needed for the craft.
We always ensure that that we credit the original creator of any crafting pattern, and we always send you directly to the original creator to download or purchase the craft pattern, template or tutorial.