Sew your way to Parisian style with these chic beret sewing patterns. Berets come and go on the style scene, but they'll always be a great option and fun to make!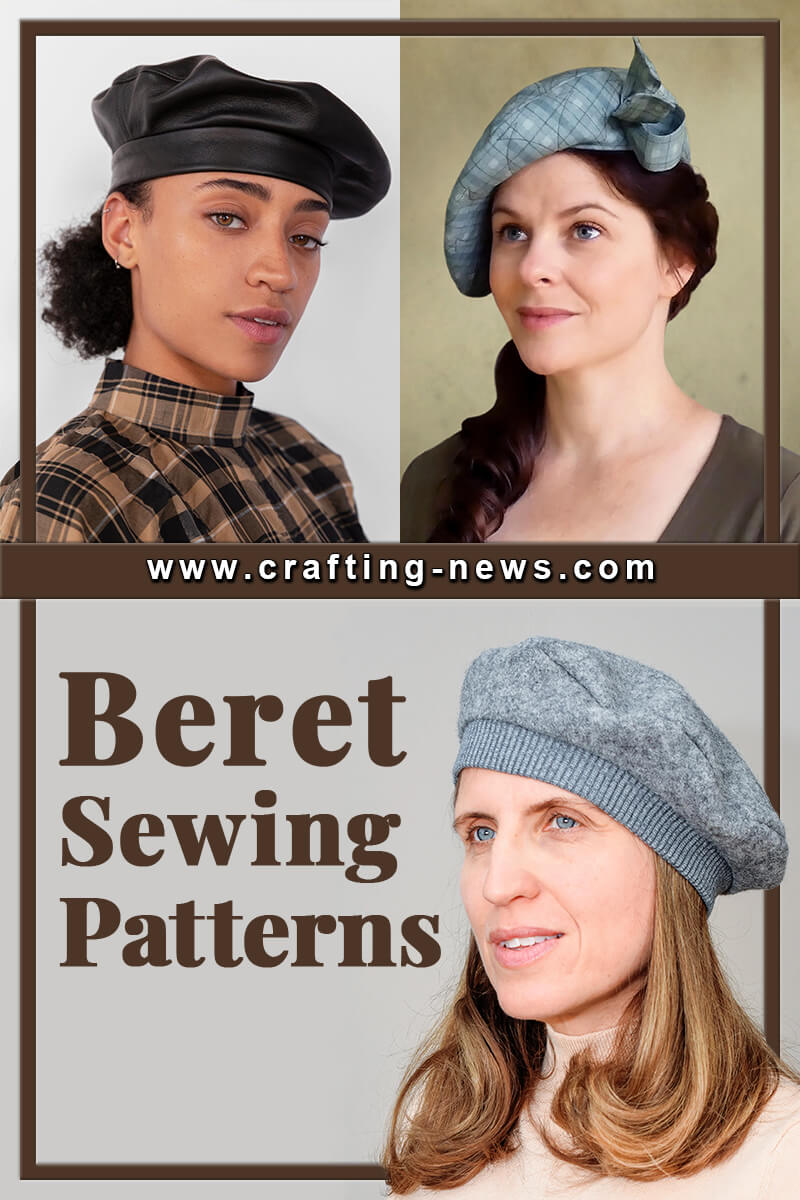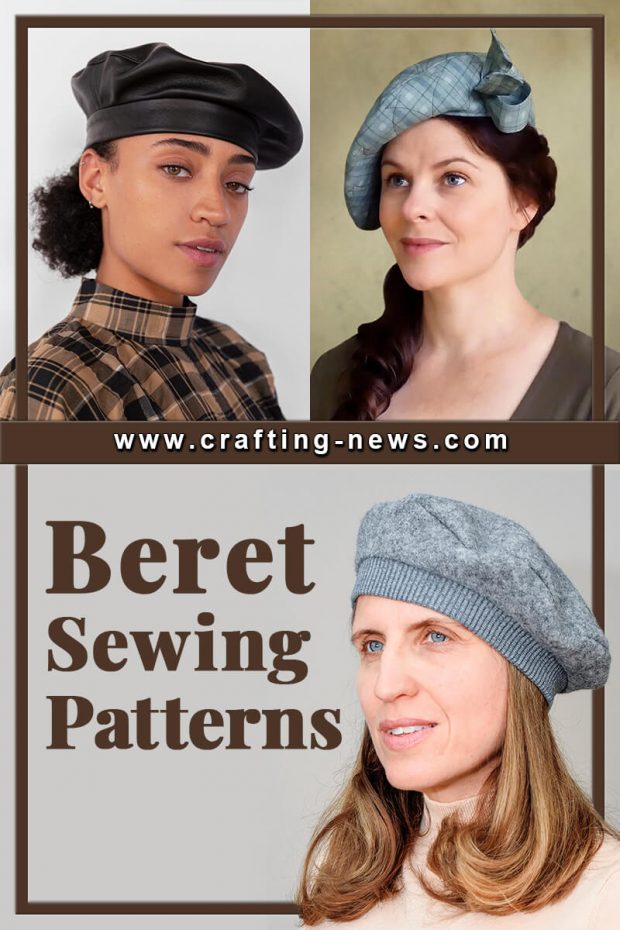 Whether you've been enjoying the updated resurgence of the beret seen in plaids, colorful hues and leather, or you're a fan of the French vintage-esque felted style, follow this post for a cute and useful scrap busting projects!
Peruse our favorite options and snag yourself a beret fast — you'll be ahead of the curve!

1. Free Beret Sewing Pattern by Sew Crafty Me
Use this beret sewing pattern to sew a stylish hat for yourself or your kids. Wear this classic beret to bring out the vintage feel in your coat or any other outfit. Wear it towards one side for style or at the center of your head to keep it warm during the cold winter months!

Given the templates and instructions, these berets are easy and quick to sew. Choose bright colored fleece to add some fun and flair to a dull winter day!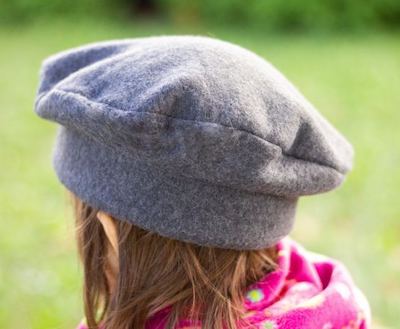 Get the Pattern here

2. Reversible Beret Sewing Pattern by My Poppet Makes
Follow these easy sewing instructions for how to make a beret to suit every stylish occasion. The tutorial will show you how to draft a beret sewing pattern that fits perfectly, and best of all, it's reversible! So that's two chic berets looks in one just one chapeau.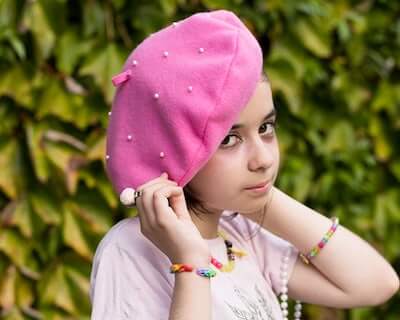 Get the Pattern here

3. Burnham Beret Sewing Pattern by Charlie's Aunt
This sewing pattern for the Burnham Beret which is inspired by the nostalgic wartime styles of the 1940s. This soft, squashy, simply-constructed hat is lined and features a self-fabric rose and leaves. It can be made using soft boiled wool fabric or polar fleece.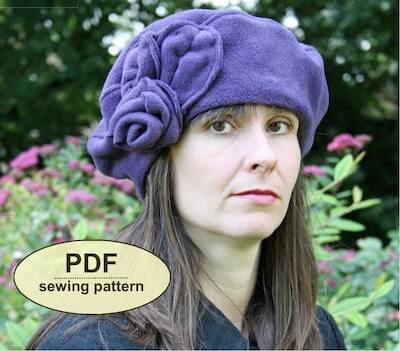 Get the Pattern by Charlie's Aunt here

4. Iselin Beret Sewing Pattern by Shop The Last Stitch
The ultimate stylish statement accessory. The Iselin Beret Sewing Pattern is quick and easy to sew and comes in several different style options.

Whether you want to make a traditional French beret or sew a more modern beret with a twist, the Iselin Beret Pattern has everything you need to create your own elegant headwear.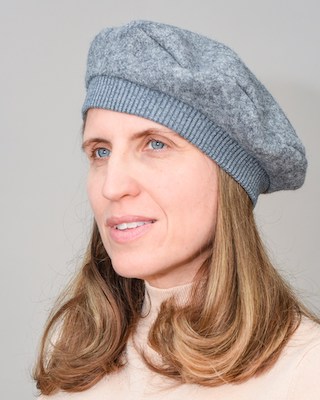 Get the Pattern by Shop The Last Stitch here

5. Raspberry Beret Sewing Pattern by Littlest Studio
This Raspberry Beret is a serger project, sometimes called an overlock machine, a serger is the perfect companion to the sewing machine you already own.

While this is clearly a stunning serging project for your child or grandchild, this free beret seweing pattern also includes an adult and child version – just in case you've fallen in love with it for yourself.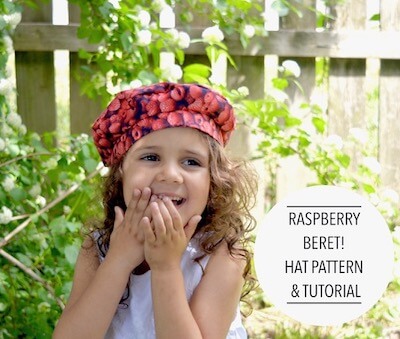 Get the Pattern here

6. Women Beret Sewing Pattern by VITArty
This elegant soft velvet Lady Hat can be worn slouchy back or one side and will make a stylish addition to your wardrobe.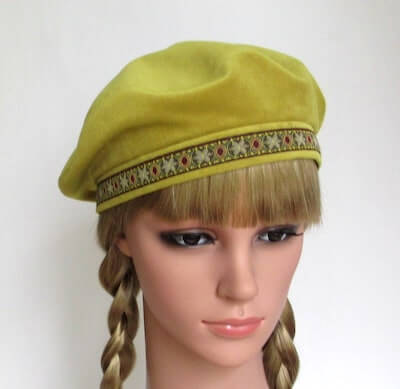 Get the Pattern by VITArty here

7. Wool Felt Beret Sewing Pattern by We All Sew
Turn your wool into a nice, cozy felt hat for winter. Berets are traditionally made in wool felt. This DIY Wool Felt Beret is simple to sew and big on style! The bold colored wool felt beret can also brighten up an otherwise subdued outfit.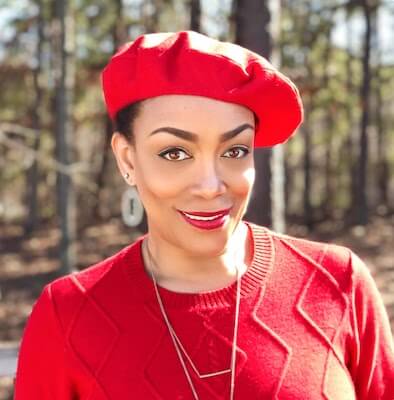 Get the Pattern here

8. Beret Sewing Pattern by Else When Millinery
This beret is designed as a delightful asymmetrical mixture between a flat cap and a beret. The sewing pattern includes options for quilting the cap or leaving it unquilted. It can be made from a variety of fabrics and can work as a period hat or a jaunty contemporary cap.
Get the Pattern by Else When Millinery here

9. Easy Beret Sewing Pattern by You Sew Girl Patterns
Super simple, comfortable and timelessly stylish – a beret is a great winter accessory. Now you can make your own well-proportioned, well-finished berets for all occasions!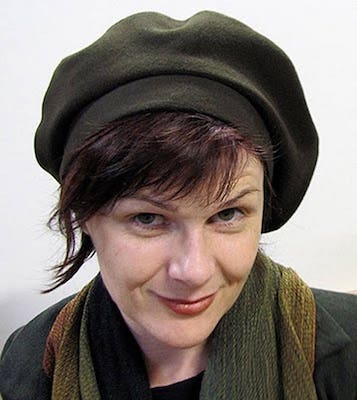 Get the Pattern by You Sew Girl Patterns here

10. Fashion Beret Sewing Pattern by Now That's Peachy
Instead of relying on a pattern that may not fit well, this tutorial shows how to measure to get the right fit for a beret. And while it's shown for a teen, you could make it any size you want. The sample uses corduroy, which might inspire you to try a few fabrics you may not have considered for a hat like this.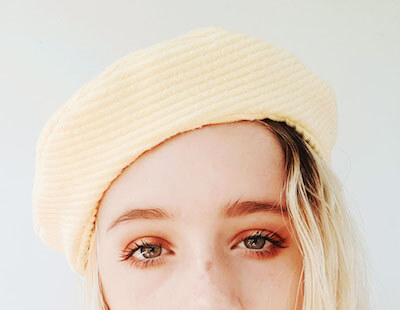 Get the Pattern here

11. Beret Scrap Bust Sewing Pattern by The Fabric Store
Make a delightful DIY Beret – the perfect project for using up any woolen offcuts! There are two versions of this DIY Beret hat, a softer version with self-lining and a firmer version with no lining.

Lining gives the hat a lot more structure, especially if you use a heavy fabric, alighter drapey wool will make a softer beret, and a thicker coating will give a much more structured look.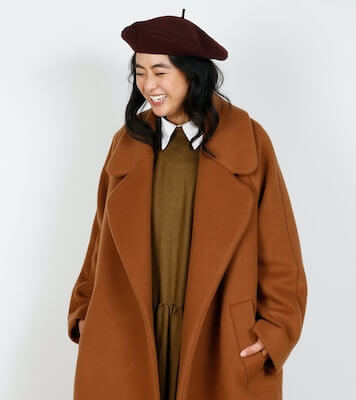 Get the Pattern here

12. Vintage Women Beret Hat Pattern by Kallie Designs
Here is a simple to make women's beret with only 3 pattern pieces. It can be made with felt, fleece, knit or woven fabrics taking the pattern from soft flowing lines to a more crisp design.

Make this great hat without all usual drudge of hat construction. If you can sew a straight seam and read insturctions you can make this hat!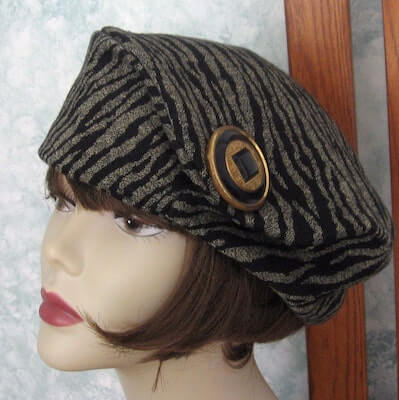 Get the Pattern by Kallie Designs here

13. Unisex Beret Sewing Pattern by Golden Bunch
This Unisex Beret Sewing Pattern is perfect to make for the whole family with sizes available for infants, children, teens and adults up to 3XL. You can tuck the band inside to hide it if you wish.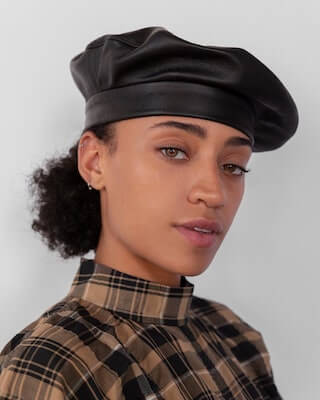 Get the Pattern by Golden Bunch here

14. Easy Beret Hat Sewing Pattern by Sedi Sew Pattern
Imagine yourself strolling the streets of Paris before settling into a cute cafe, while wearing this bold beret hat. Wear it out for a stylish, everyday look that manages to be carefree and elegant!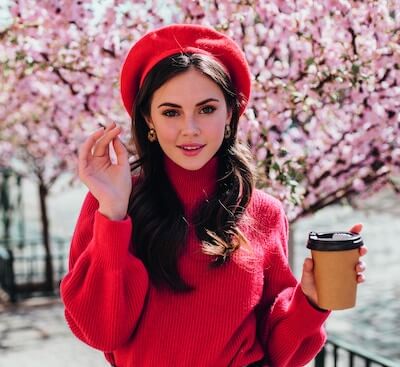 Get the Pattern by Sedi Sew Pattern here
USE YOUR LEFTOVERS AND STEAL THE SHOW WITH THESE COOL BERET SEWING PATTERNS!
These DIY sewing projects are oh-sew-fun, and the finished results will add a touch of whimsical elegance to any outfit! We'd love to see how your berets turn out, share it with us on our Facebook Page!

If you love discovering patterns that celebrate 90s nostalgia, have a go at making your own hats with these Bucket Hat Patterns, Crochet Beret Patterns, and Crochet Bucket Hat Patterns. It does not matter if you are a knitter, crocheter or a sewer, there is a pattern for you!

It's probably time to take out granny's sewing machine that's been gathering dust for a while and see what you can make out of your scrap fabrics with these beret sewing patterns. Happy making!