Decorative Light Switch Covers
Decorative Light Switch Covers – As a child, did you ever dream of having a themed bedroom? Just imagine; unicorns, fairies, mermaids and all of the magical touches in between. Your child would probably love the same wonderful bedroom to dream up all of their creative stories and futures. This sparkly light switch cover is the perfect way to finish off a themed bedroom.
Or if you prefer to have a more simple bedroom, the sparkly light switch covers are a great way to add a touch of magic without going overboard. The best part is that with this design, the glitter won't make a mess.
You Will Need
Light switch and outlet covers (as long as the ones you already have are in good condition, use those)
Mod Podge
Small Paint Brush
Glitter (color of your choice)
Wax Paper
Toothpick or something to clean out holes in the plates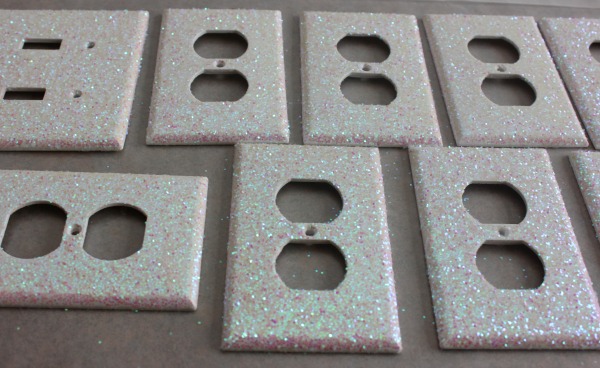 Happy crafting!