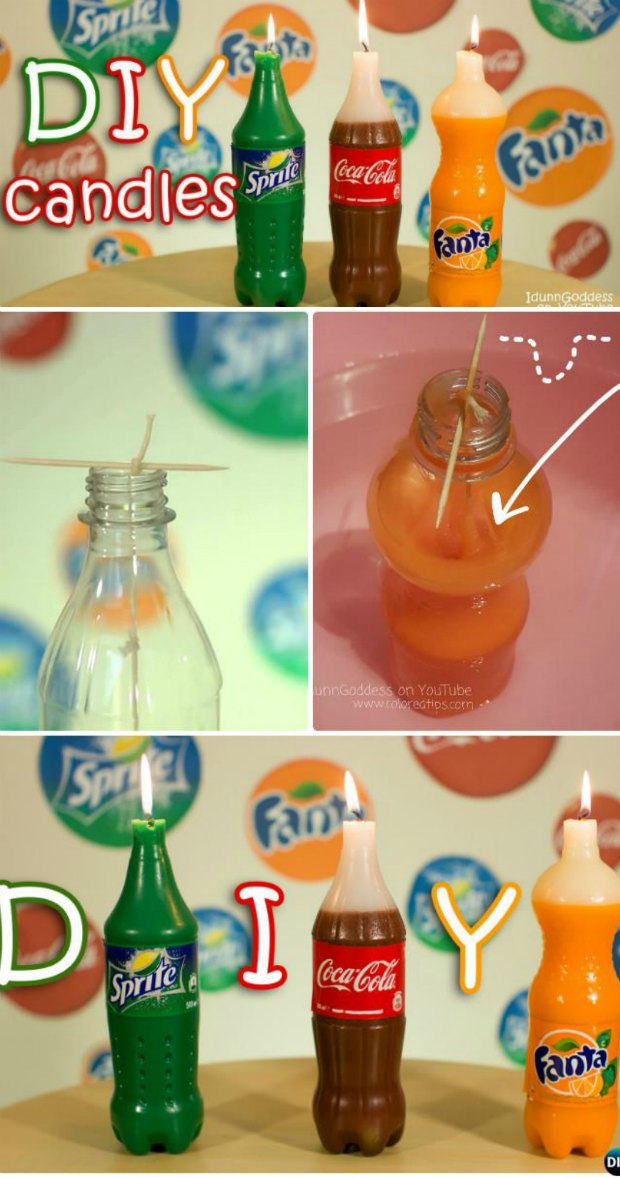 Time after time we're just blown away by the ideas people have, how creative they are. These pop bottle candles in Cola, Sprite and Fanta look awesome! And you don't need fancy candle making supplies to do this, just some regular white candles, some crayons and the video below.
Wouldn't these make fun gifts? You can add some fragrance to them too so they smell nice when they burn.
Materials you will need:
(for DIY Cola Bottle Candle)
11 white candles (2 for the top and 9 for the "body"),
2 crayons (1 black and 1 brown),
empty Cola bottle (500 ml),
a nut (or something small and heavy),
a toothpick (to hold a wick),
a washdish with cold water,
a pan with water and a smaller empty pan (for a double boiler method).
(for DIY Fanta Bottle Candle)
11 white candles (2 for the top and 9 for the "body"),
3 crayons (2 orange and 1 yellow),
empty Fanta bottle (500 ml),
other equipment as listed above
(for DIY Sprite Bottle Candle)
11 white candles,
3 green crayons,
empty Sprite bottle (500 ml),
other equipment as listed above