Ahead, we've rounded up some DIY Foot Scrub Recipes that will rehab your soles so you're ready to don your favorite sandals in no time. Treat yourself (and your toes) with these easy treatments that includes ingredients you already have at home.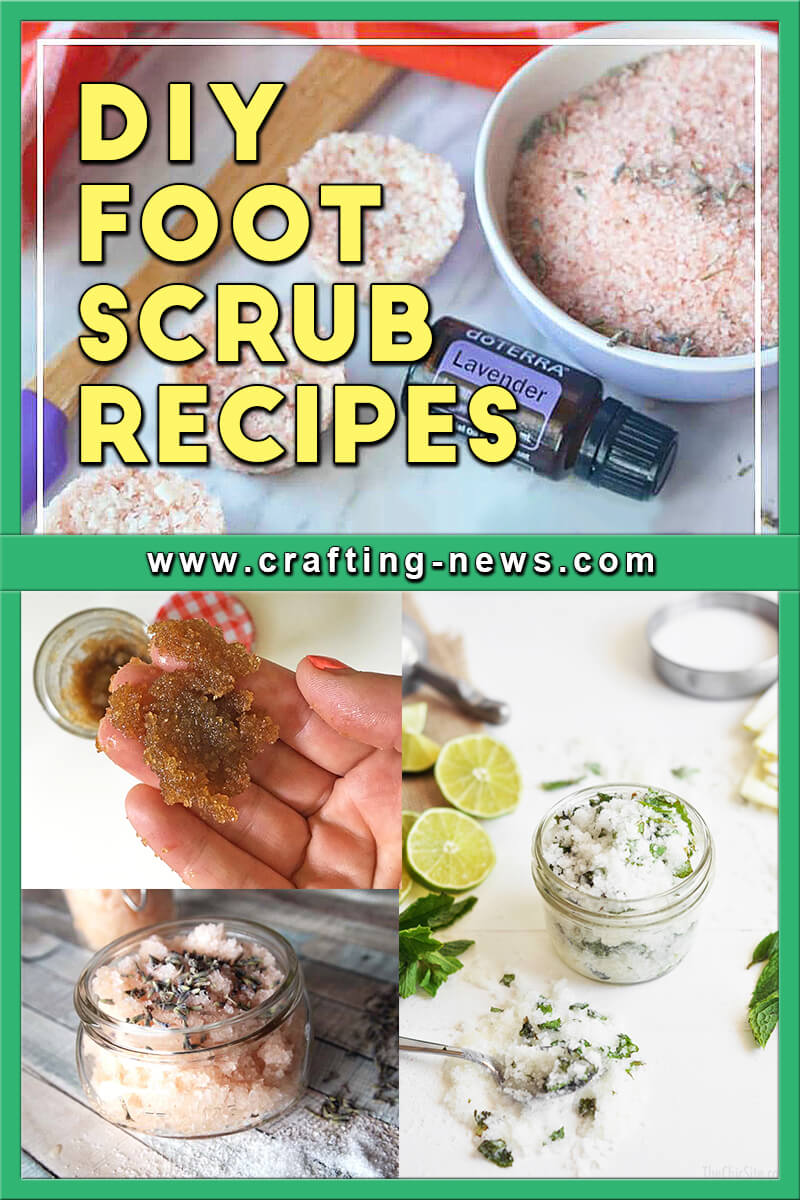 Dry, cracked, itchy feet and heels can be a painful distraction from that cute new pair of flip flops. And unless you're willing to splurge on a spa pedicure, trying to eradicate that flaky, dead skin in order to reveal softer feet can seem like, well, a feat.

But not to worry: there are plenty of affordable at home remedies for dry, less-than-pretty feet that you can DIY with ingredients you probably already have.
15 DIY Homemade Foot Scrub Recipes
From gritty DIY foot scrubs that slough off dead skin, to DIY foot scrub for cracked heels, these simple recipes will have you on your way to softer, more touchable feet in no time flat!
1. DIY Foot Scrub Recipe by A Blossoming Life
This simple, DIY foot scrub will exfoliate away dead, dry skin revealing feet that are smooth and moisturized. Pamper yourself with this homemade foot scrub and enjoy pretty feet all year long.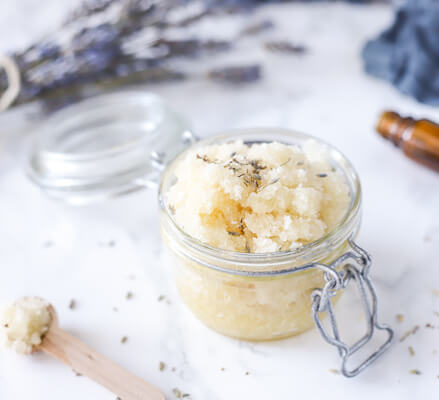 Follow the tutorial here
2. Best Foot Scrub To Remove Dead Skin by Our Oily House
Do you have dry, cracked skin on the bottom of your feet and heels? If yes, this recipe is for you! This DIY exfoliating scrub is the best foot scrub for removing the dead skin from the bottom of the feet and will leave your feet feeling soft and fresh.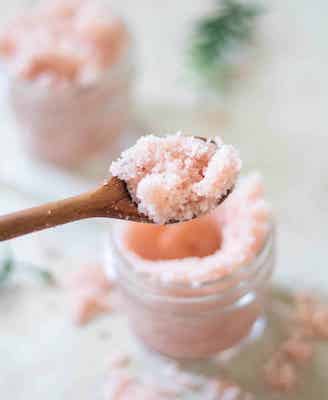 Follow the tutorial here
3. DIY Foot Scrub Bars by Country Hill Cottage
Say bye to rough, cracked feet with an all-natural Foot Scrub Bar! This DIY foot exfoliator is a real two-in-one treatment to care for dry, callous skin.
The solid components of the bar exfoliate the feet and remove dead skins cells, while the oils and butter hydrate and replenish the natural lipids of your skin.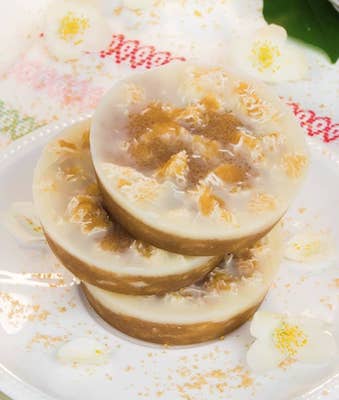 Follow the tutorial here
4. DIY Foot Scrub at Home For Cracked Heels by Eco Living Mama
Here's another quick and easy DIY foot scrub recipe to exfoliate feet and remove dead skin. Sea salt, avocado oil, and essential oils leave feet moisturized and smooth. Plus it smells like peppermint and lavender, so it's a treat for your nose and your feet!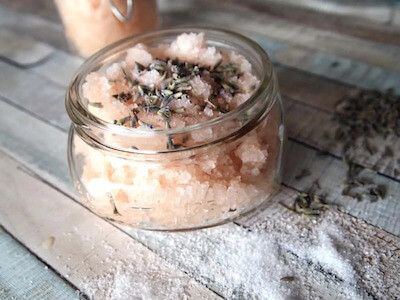 Follow the tutorial here
5. Magnesium, Turmeric & Ginger Foot Scrub Recipe by Biome
This Magnesium, Turmeric and Ginger DIY Foot Scrub combines the hydrating and circulation improving properties of magnesium salt, the healing properties of turmeric, and the anti-inflammatory properties of ginger, to awaken the senses and leave your feet feeling smooth and moisturised.
Used weekly, your feet will look and feel amazing!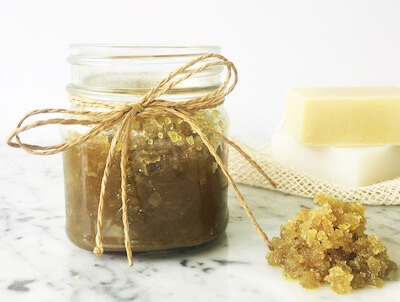 Follow the tutorial here
6. DIY Natural Foot Scrub by Perma Crafters
This DIY natural foot scrub is the perfect last-minute gift – it's a treat for your feet that only takes a few minutes to make! This is ideal for cracked heels, dry skin or just regular old feet.

Taking a short moment to make it is already a pleasurable experience in and of itself, but receiving a foot massage with it is absolute bliss! This is your chance to pamper yourself and give your feet a break from their tireless work.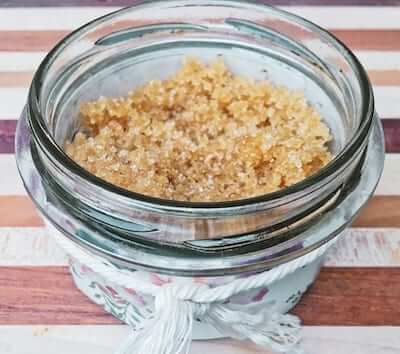 Follow the tutorial here
7. Lemongrass And Chamomile Foot Scrub by A Cultivated Nest
Natural ingredients will leave your feet soft, moisturized, and re-energized. In a pretty Mason jar with a handmade tag, it makes a great handmade beauty gift for Christmas, Valentine's Day, Mother's Day, or just a pick-me-up for friends and family!

Made with mostly pantry ingredients, this pretty homemade foot scrub is easy and inexpensive while giving you a mini spa experience at home.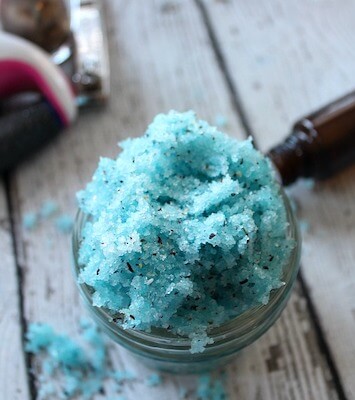 Follow the tutorial here
8. Citrus Mint Sea Salt Scrub by A Beautiful Mess
This recipe is made with both sea salt and Epsom salt (great for tired feet), and has an energizing blend of grapefruit, peppermint and a little hint of rosemary essential oils.

You can use sweet almond oil to give it even more softening power, but you could also substitute any carrier oil like coconut, olive, or rosehip—this is a super easy project to customize according to your favorite ingredients!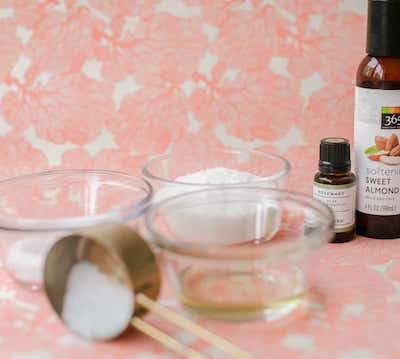 Follow the tutorial here
9. Mermaid Foot Scrub by Ruffles & Rain Boots
One session with this mermaid foot scrub and you'll want summer to get here in a hurry. Winter feet need a summer refresh from this mermaid sugar scrub! It's a quick and easy beauty DIY to smooth and soothe tired feet.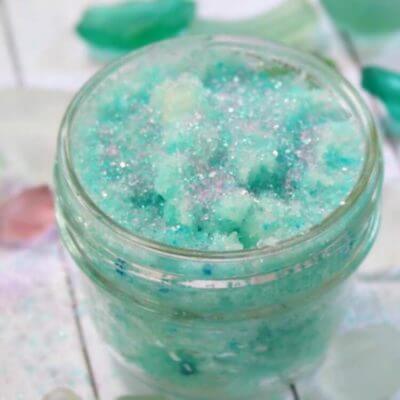 Follow the tutorial here
10. Pedi Foot Scrub Recipe by Soap Deli News
Learn how to make a pedi foot scrub recipe at home to leave your feet feeling like they just had a pedicure! Made with natural ingredients, this homemade foot scrub with coconut oil helps remove dead skin and calluses and restore cracked heels.
Try this natural foot care recipe to exfoliate and hydrate skin for soft, beautiful feet!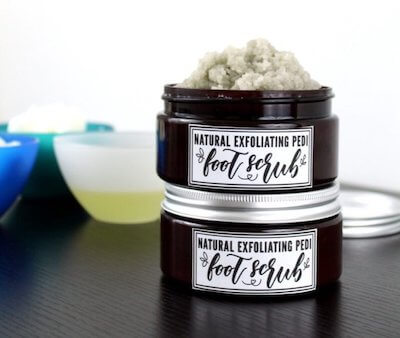 Follow the tutorial here
11. 2-Ingredient Magical Foot Scrub by Crafting A Green World
If you're feeling a little bit sandals-shy this year, treat your feet with this magical 2-Ingredient Foot Scrub. You'll see results in as little as a week!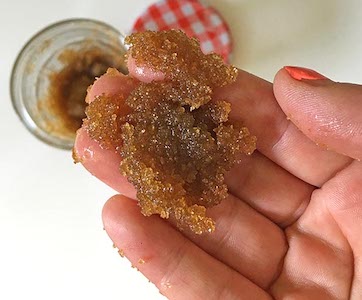 Follow the tutorial here
12. Homemade Peppermint Foot Scrub by Rachel Hollis
If you dabble in DIY Beauty, this one's for you. With just 4 natural ingredients, you can make this Homemade Peppermint Foot Scrub in under a minute.
Why a foot scrub for natural beauty beginners? It's inexpensive, fun to make and you'll immediately fall in love with the fresh minty scent.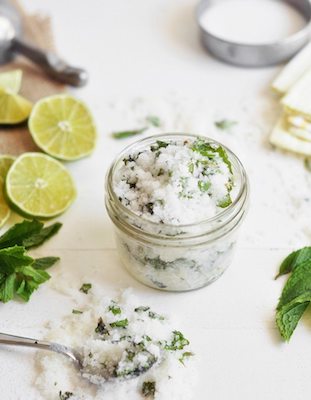 Follow the tutorial here
13. DIY Lavender Foot Scrub Pods by Painted Teacup
These DIY Essential Oil Foot Scrub Pods are incredibly easy to make, easy to use and make a great gift for Mother's Day, birthdays, Christmas or just because!
This tutorial has many ingredient substitution options so chances are, you will have most of the ingredients you need at home!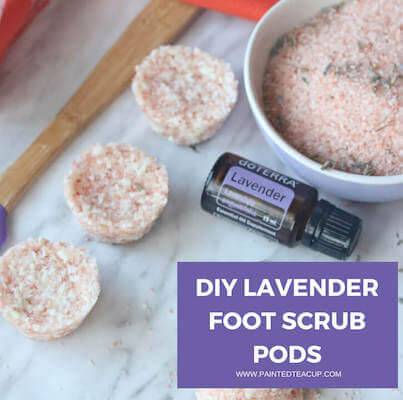 Follow the tutorial here
14. Tea Tree Oil Foot Scrub by Create Mindfully
This soothing sugar scrub is perfect for after a long day on your feet. Pamper yourself with this at home spa treatment!

Tea tree oil is a perfect addition to any natural first aid cabinet. It has been said to treat acne, fungus, candida albicans, lice, ringworm, canker sores, eczema, bug bites and more.
It has antiseptic, antiviral and fungicidal properties. It is a natural treatment for athlete's foot, as well as many other foot issues.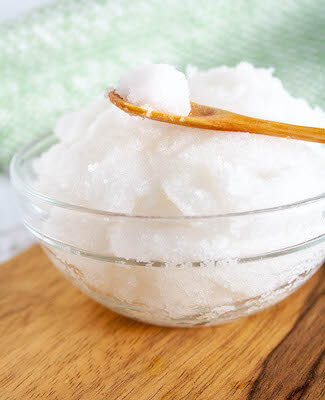 Follow the tutorial here
15. Cleansing DIY Foot Scrub With Essential Oils
This DIY foot scrub is great for the summertime because it does all the things our feet need in summer: exfoliates, cleanses the feet, removes bad foot odor, and cools down and energizes the feet (a miracle after a long day on your feet).

The finished scrub is pretty dense. You won't need much of the product to exfoliate both feet. The scrub softens up and foams when in contact with water, making it very pleasant to use.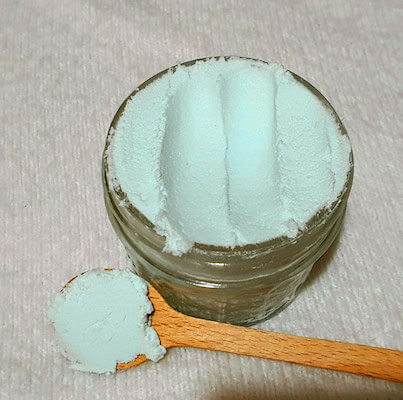 Follow the tutorial here
YOU PROBABLY ALREADY HAVE THE INGREDIENTS TO MAKE YOUR OWN DIY FOOT SCRUBS AT HOME. ALL YOU DO IS COMBINE THEM IN A BOWL AND YOU'RE READY TO GO!
You can pick out which foot scrub sounds the most refreshing to you, or you can make a couple different kinds to give out as gifts to your friends and family. You can also try making these DIY Body Scrub recipes, DIY Coffee Scrubs, DIY Lip Balm recipes.
Which of these recipes are you making? Share your progress with us on our Facebook Page. We'd love to see!

Looking for more homemade gift ideas to grant your friends and family that extra special feeling? Check out our archives of Homemade Gifts for every occasion and season, not to mention ideas for everyone in your life.
It's easy to rub-a-dub-dub your way to soft and beautiful feet with these delicious homemade DIY foot scrubs worthy of any top-rated spa. Have fun making!