DIY Yarn Bowl – Make Your Own Travel Yarn Bowl
|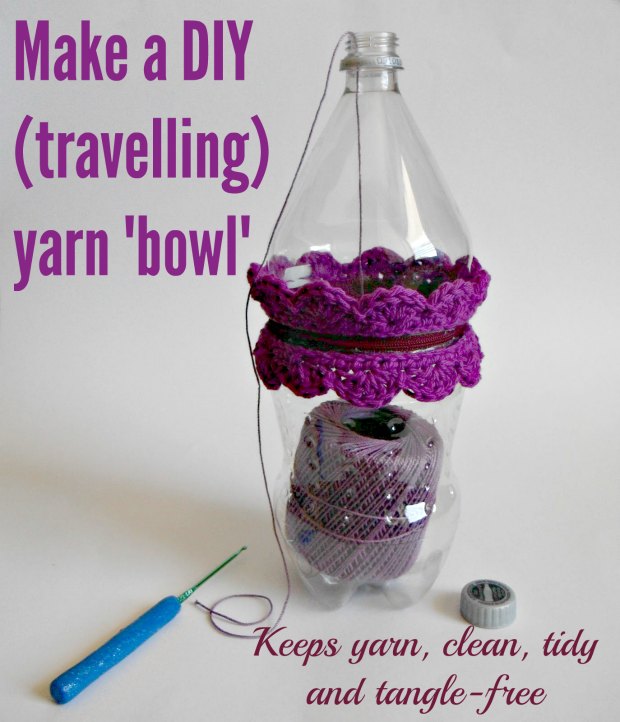 DIY Yarn Bowl – Make Your Own Travel Yarn Bowl
DIY Yarn Bowl Learn To Make Your Own Travel Yarn Bowl (bottle). If you love to knit or crochet you've more than likely seen all of the fancy-scmancy yarn bowls you can buy. The idea is, they hold the ball of yarn in place to stop it rolling around, which means it doesn't drop on the floor and get dirty or hairy, and the yarn unwinds neatly without getting tangled. Especially useful if you are working with more than one yarn at once for any reason.
If you want to buy one of these gorgeous yarn bowls, you can find a nice selection here. (Turn off your adblocker if necessary to see the selection here.)
But if you fancy making your own yarn 'bowl' (actually bottle), then check out this tutorial.