Fabric Purses Designed Your Own Way Using Chameleon Pens
|

Fabric Purses Designed Your Own Way Using Chameleon Pens
Finally, an easy and creative way to design your own fabric purses. This technique uses magical Chameleon Pens to decorate the fabric purse. You can use an array of designs, it is completely up to you how your design turns out. This is a beautiful and practical way to let your imagination soar.
What You Will Need
For this craft there a few materials that you will need to get your hands on before you get started. Take a look at the list below and check off the items to make sure that you have everything that you need. If you are short of anything, you will be able to find all of the products here.
Chameleon Color Tone Pens (colors pictured are Peony Pink (PK4)and Green Apple (GR1), Memento)
Luxe Tuxedo Black Ink
Hobbycraft Cotton Zipped Bag
Aloe Vera Gel
Penny Black Demure Cling Stamp 40-375 (or any other design you like)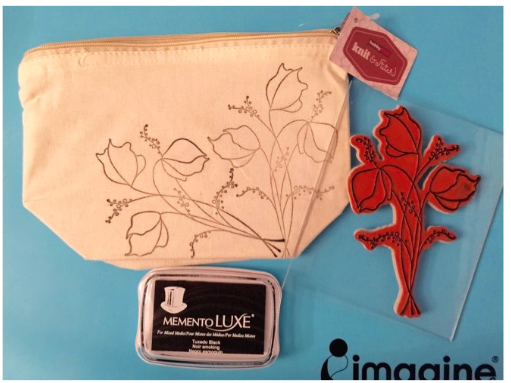 Tip: If you prefer to do free hand drawing you will not need the stamp or ink. You can use a thin pen instead
Additional Tools:
Iron
Imagine Crafts Multi Purpose Squeegee
Cardboard
Empty Pico Embellisher bottle.
Getting Started
Once all of the above materials and tools are ready, you are good to go! Download the instruction sheet below for easy to follow steps and images on how to complete this project.
adsense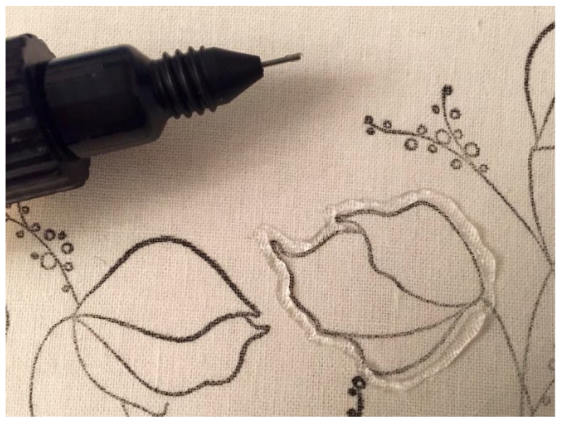 If you prefer to watch a video tutorial of the fabric purse design, you can check out the Facebook live video by Chameleon Art Products
If you loved this craft make sure you check out the Chameleon Pen Tutorial and the Secret Slider Card
Chameleon Pens Available
1. Chameleon Primary Tones Set Of 5 Pens
2. Chameleon Deluxe Set Of 22 Pens
3. Chameleon Pens 52 Pen Super Set With Bonus Case, Nibs and Tweezer
4. Chameleon Color Tones 5 Pen Floral Tones Set
5. Chameleon CHM02205 Coloring Book Lori's Art Garden Coloring BK
" src="data:image/gif;base64,R0lGODlhAQABAIAAAAAAAP///yH5BAEAAAAALAAAAAABAAEAAAIBRAA7″ alt="
adsense