After learning the fundamentals of quilling – the skill of rolling narrow strips of paper into a variety of forms that can be glued together in an infinite number of ways – practice is all that is required to convert it into a lifetime creative activity. Enjoy making greeting cards for a range of occasions, lovely ornaments for your favorite holidays, trendy jewelry to complement your wardrobe, and one-of-a-kind wall art and home décor with the quilling designs seen below.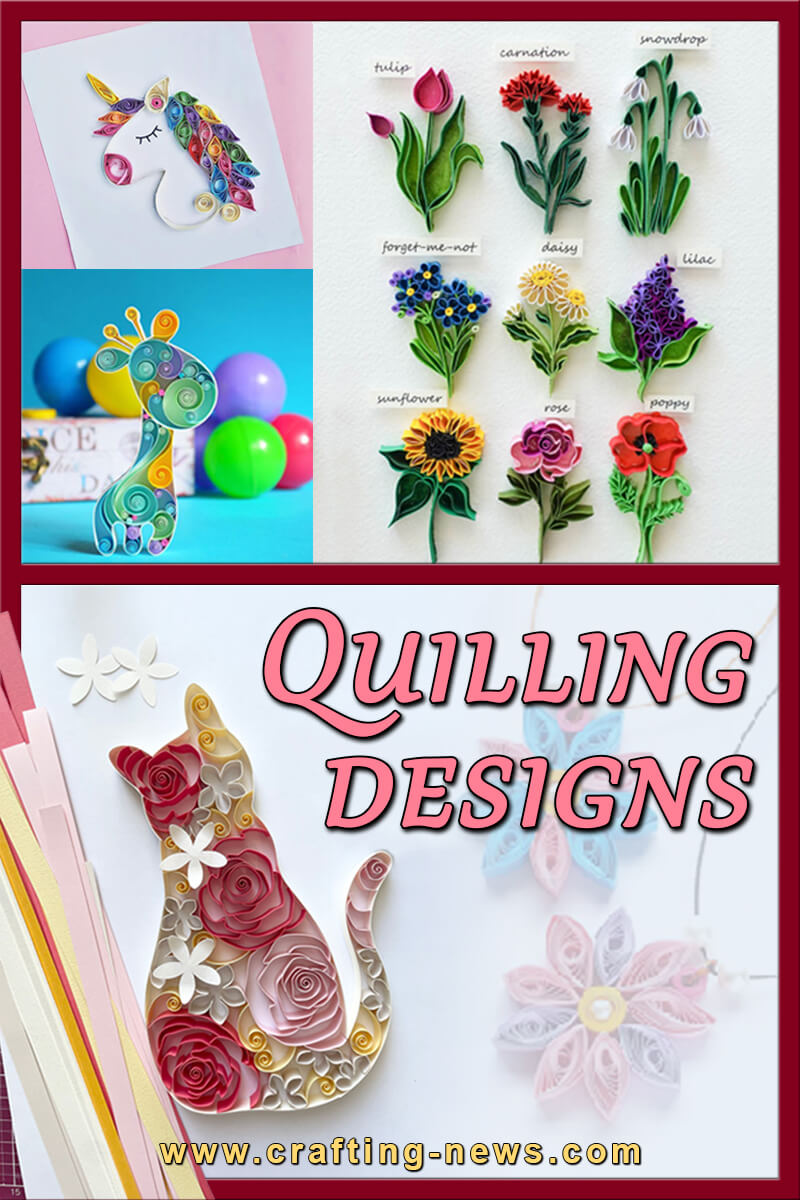 While kirigami and origami are enjoyable, quilling is even more so! It may interest you to know that quilling provides a sense of comfort and satisfaction to otherwise distressed souls. But how certain are you about quilling? Don't the amazing shapes created by rolling paper pique your interest? Don't you want to give it a shot on your own? If you enjoy quilling, don't hesitate since I've selected some of the best quilling patterns for you to try!
45 Quilling Designs
1. Paper Teardrop Vase Quilled Design by Instructables
Here's an easy quilling designs project for beginners, where paper strips are coiled into teardrop shapes and used to decorated a small bud vase. So pretty!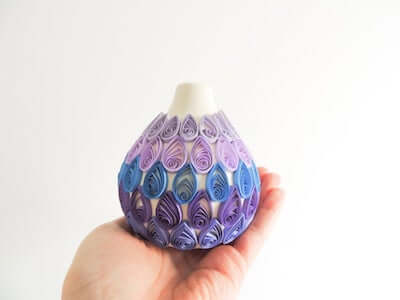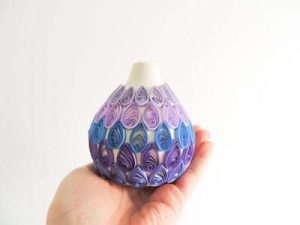 Follow the tutorial here

2. Butterfly Quilling Designs by Tambella Arts
Vibrant and sweet, these quilling patterns are ready for you to create your own Kaleidoscope of Butterflies. Use paper and simple tools to create these designs yourself at home.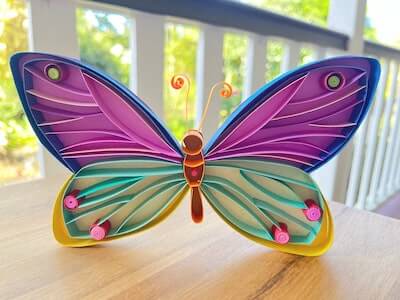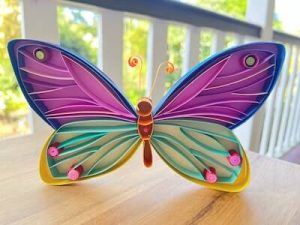 Follow the tutorial by Tambella Arts here

3. Quilled Snowflake Patterns by Red Ted Art
These paper snowflakes are a fab project to get you into the world of paper quilling. Hang these from your tree, in your window, or string them up into a garland along your mantelpiece in time for Christmas.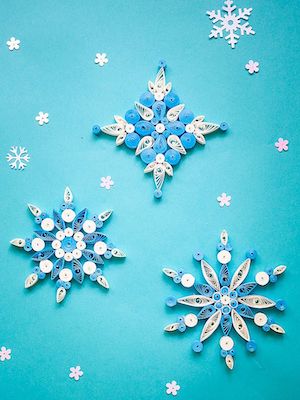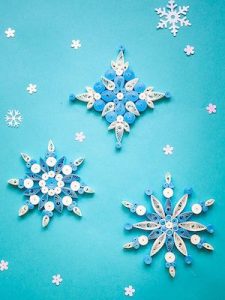 Follow the tutorial here

4. Quilling Succulents by Paper Zen Shop
Start quilling succulents! There are 3 versatile styles – angel wing, an aloe vera, and a barrel cactus – perfect for so many occasions. Customize the greeting on the front, type your name on the back, and let the world know you quilled this card.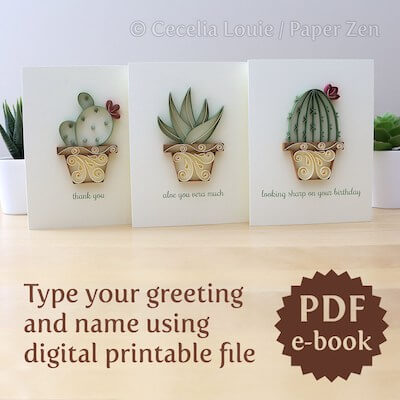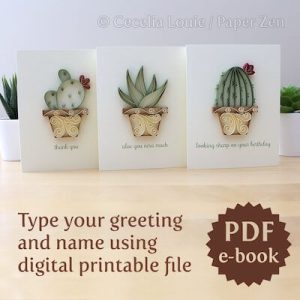 Follow the tutorial by Paper Zen Shop here

5. Paper Quilling Flowers by The Spruce Crafts
Flowers are one of the most beloved designs in quilling, and this tutorial concentrates on making a simple daisy from strips of paper. Learn how to make the flower from two paper shapes, and you will soon be on your way to creating more beautiful paper filigree projects.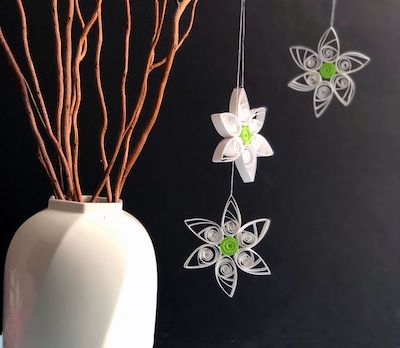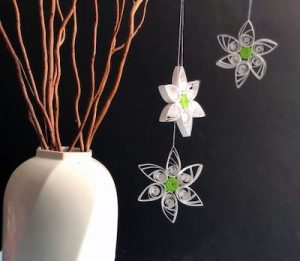 Follow the tutorial here

6. Quilling Jewellery Designs by Fashion Lady
This tutorial shows you how you can start wearing your paper quilling makes. Learn to make these earrings and show them off at your next soirée.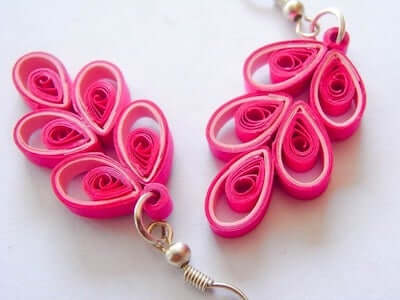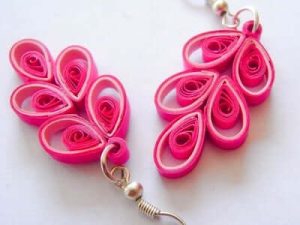 Follow the tutorial here

7. Paper Quilled Monogram by The Spruce Crafts
Experiment and play with different shapes and techniques to create this easy but effective monogram. Once you have your outline, the creative freedom is all yours. This tutorial will introduce you to the six most common quilling shapes.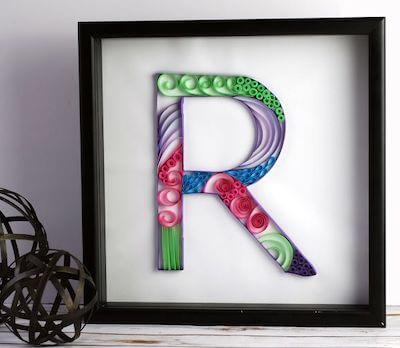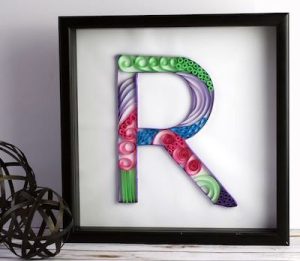 Follow the tutorial here

8. Easy Quilled Christmas Tree by Ruffles And Rain Boots
If you're looking for a special paper quilling project, why not try your hand at a quilled Christmas tree? Ideal for both kids and adults, all you need for this project is some colorful paper strips and a little patience.

Whether you want to display it on your mantle or give it as a present, this handmade tree will surely bring some holiday cheer!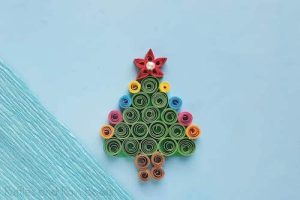 Follow the tutorial here

9. Quilling Paper Greeting Card by Pandahall
Is your mom the crafty type? If so, she will love this Mother's Day greeting card! This paper quilling projects is simple enough for beginners. Your mom is sure to cherish this handmade card for years to come!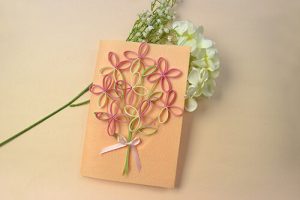 Follow the tutorial here

10. Quilling Valentine's Day Heart by Creative Paper
If you keep giving the same old heart-shaped box of chocolates on Valentine's Day, this quilling design could help you step up your game! This gorgeous box is decorated with quilled paper flowers and leaves.

You may also add an extra special touch and write a message of love on the back of the card stock. Your loved one will surely appreciate this thoughtful and memorable gift.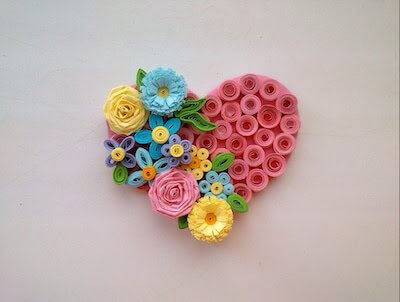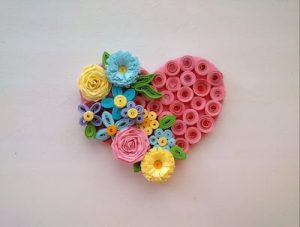 Follow the tutorial here

11. Quilling Candle Holder by Instructables
If you are looking for a way to add a bit of elegance to your home, paper quilled candle holders are the perfect solution. These are among the best paper quilling ideas because they are stylish and inexpensive.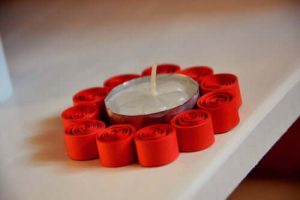 Follow the tutorial here

12.
DIY Paper Quilling Fall Tree Craft by Artsy Crafty Mom
Fall is one of the most beautiful seasons of the year and we know it's coming as the leaves start chaining color. Capture the different stages of this natural process in a lovely quilled Fall tree craft. This is so beautiful, it's totally frame-worthy!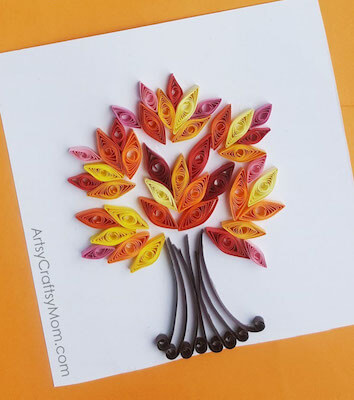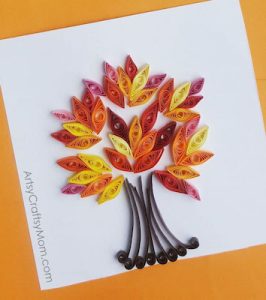 Follow the tutorial here

13. Giraffe Quilling Pattern by Larissa Zasadna
Who doesn't love giraffes? The tallest and friendliest of creatures on this earth. You can celebrate these sweet creatures by quilling your very own. The curls are simple to complete!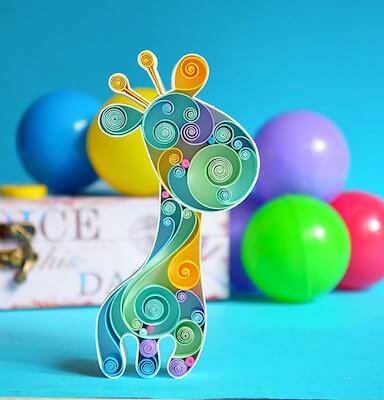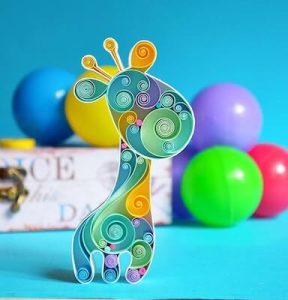 Follow the tutorial by Larissa Zasadna here

14. Flowers Quilling Pattern by Miriam's Quilling
Flowers are one of the most beloved designs in quilling. Learn how to make quilled flowers with these Flowers Quilling Pattern. Choose from 9 flowers or why not make them all?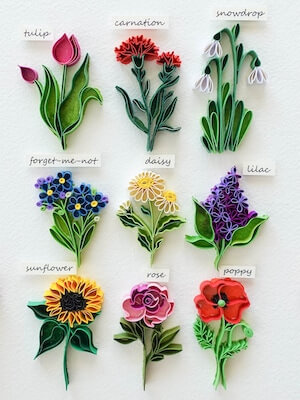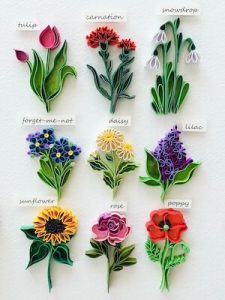 Follow the tutorial by Miriam's Quilling here

15. Quilling Peacock Design by Paperlicious BG
Send a beautiful quilled peacock to a friend who can't help but stand out! Peacocks are symbolic of re-growth, rejuvenation, respect, honor and integrity. It looks like it took hours of painstaking hand crafting to make, but is really simple and straightforward.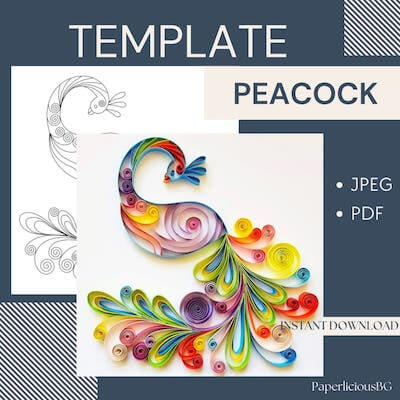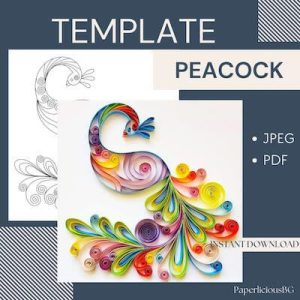 Follow the tutorial by Paperlicious BG here

16. Paper Quilled Photo Frame by Craft Bits
Turn a boring and plain photo frame into a work of art with this Paper Quilled Photo Frame. Covered in colorful quilled flowers, this picture frame is stunning. This would make one of the best cute gift ideas for friends, teachers, or anyone else you share memories with.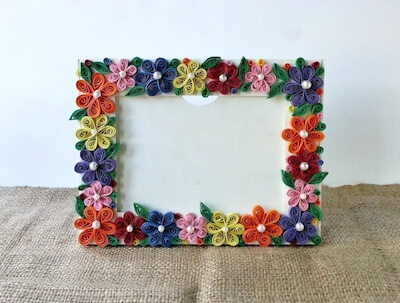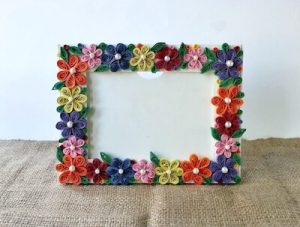 Follow the tutorial here

17. Quilling Holder Design by Instructables
Create a fresh, modern piece of DIY home decor with this Quilling Holder Design that's stunning and practical. It is a lovely element of home decor that will add a burst of color to any home in your room. Make it as a unique candle holder to decorate and light up your space.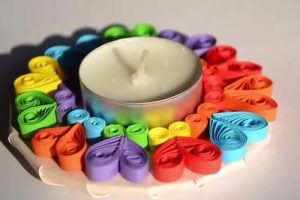 Follow the tutorial here

18. Quilled Bird Necklace by All Things Paper
There's nothing like wearing a piece of quilled jewelry as an ice breaker at an awkward no-one-knows-anyone cocktail party. The gold quilling paper has a brilliant shine and when a person leans in for a closer look, they're amazed to discover it might actually be paper!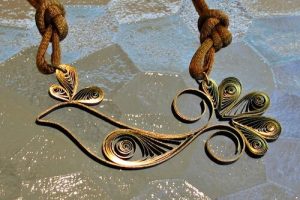 Follow the tutorial here

19. Guitar Paper Quilling Template by Madmade IN
How about a quilled guitar to showcase music lovers! Music finds a place in each of our hearts. This quilling design will definitely catch an eye whether it is in your home, or in your studio.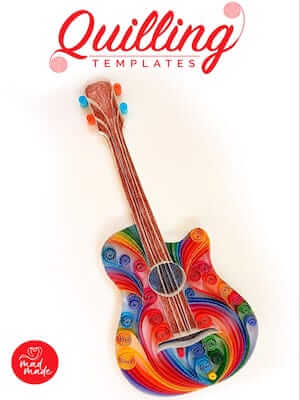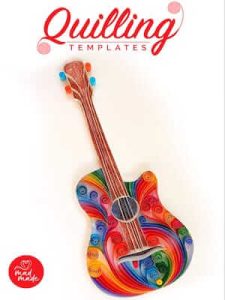 Follow the tutorial by Madmade IN here

20. Easy Quilling Angels For Kids by Panda Hall
This quilled paper angel will look stunning in your holiday decor. It harkens back to simpler times when decorations were all handmade and passed down from one generation to the next. Start or continue your own family or friend tradition, making one of these beauties with your kids!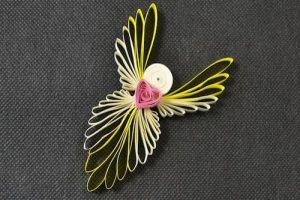 Follow the tutorial here

21. Paper Quilling Flower Pendant by Moms And Crafters
This quilled flower pendant necklace is super easy and fun for kids (and adults) to make and provides the perfect gift to give to Mom for Mother's Day!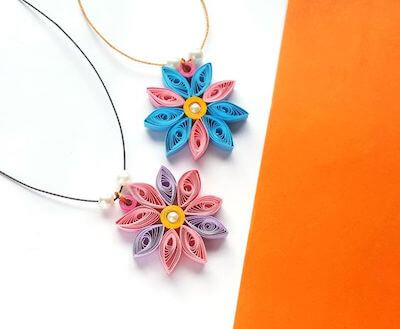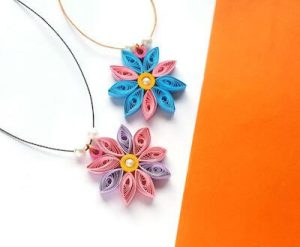 Follow the tutorial here

22. Paper Quilled Shamrock Card by Red Ted Art
Are your looking for something to make for St. Patrick's Day? This project includes everything synonymous with St. Patrick's Day – shamrocks, rainbows, and lots of green! The cardboard tube shamrock is pretty clever, and the use of different shades of green adds a lovely effect to this craft.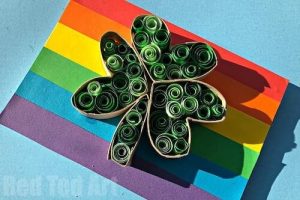 Follow the tutorial here

23. Flower Garden Paper Quilling Wall Art Design by Artsy Crafty Mom
Once you've made a flower, it's natural that the transition will be towards a complete flower garden in full bloom – with ladybugs, butterflies, and everything! This is one piece of art you'll want to display proudly on your wall, and also one that'll brighten up your home and your mood!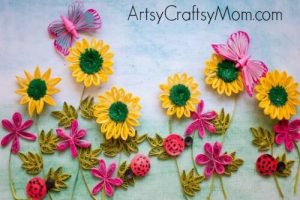 Follow the tutorial here

24. Fourth Of July Quilled Paper Cake Topper by Chica And Jo
As summer steps in, it's time for backyard picnics, fireworks, and 4th of July celebrations. This tutorial has these DIY quilled cake toppers for the occasions, including rockets, stars, and fireworks! They look so realistic you almost feel like they're going to swoosh up in any minute!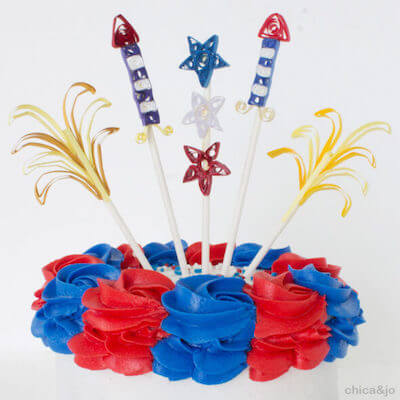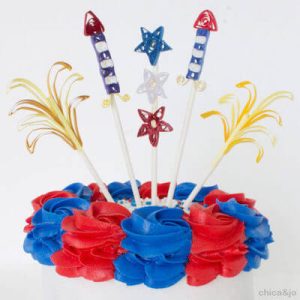 Follow the tutorial here

25. Quilled Christmas Lights Craft by Saving You Dinero
Are you looking for a unique Christmas craft to do with your kids? This would even be a great craft to do with kids for a Winter or Christmas party.

With just a few tools they can make this unique set of lights to display for the holidays! This handcrafted Christmas light bulb gift card is perfect to give holiday gifts in a unique way.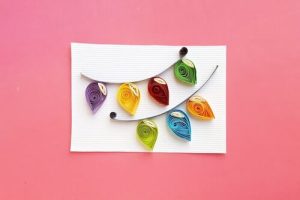 Follow the tutorial here

26. Rainbow Mandala Quilling Design by AQ Art Studio
Two hot trends—paper quilling and mandala-themed crafting—come together in this Rainbow Mandala Quilling Design. Feel the calm and serenity created by the repetitive motions as you quill vivid, beautiful mandalas.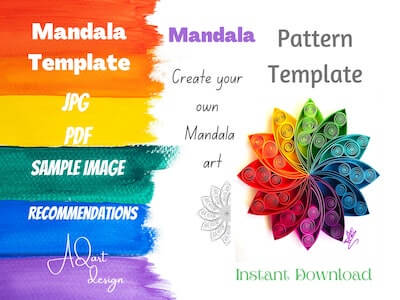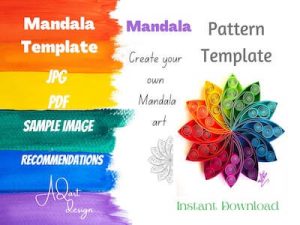 Follow the tutorial by AQ Art Studio here

27. Paper Quill Unicorn Art by Hello Wonderful
Seriously, how cute is this Quilled Unicorn? With the right tools, this paper quilling design is a lot of fun and turns out adorable! If you are throwing a unicorn party – these would make fun crafts at the party or for the birthday girls card.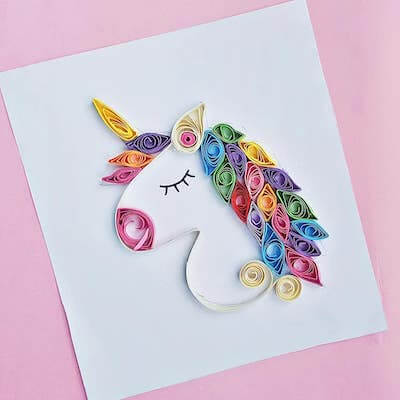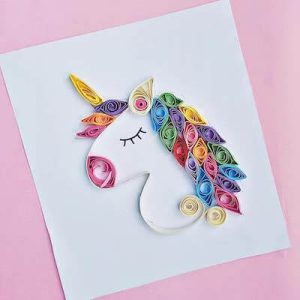 Follow the tutorial here

28. Fall Pumpkin Quilling Design by Swirly Studio
This Quilled Pumpkin Craft is the perfect way to usher in the fall! Pumpkins symbolize harvests, autumn, and Halloween, making this a thoughtful design to give to your family and friends celebrating Halloween or the fall season.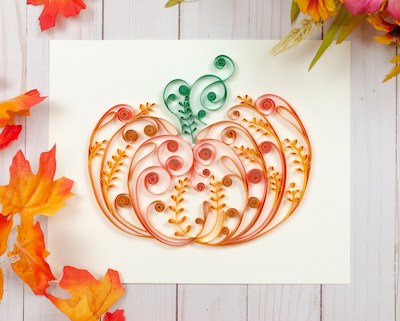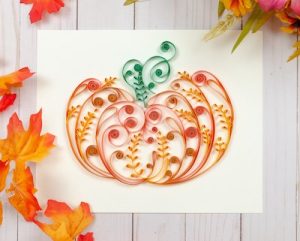 Follow the tutorial by Swirly Studio here

29. Quilling Bouquet Design by Miriam's Quilling
Share a quilled flower bouquet with a loved one for any occasion! Quilled flowers will never wilt and can be framed and treasured forever. This everlasting flower bouquet is the perfect way to celebrate, say congratulations, or I love you!
Follow the tutorial by Miriam's Quilling here

30. Cat Quilling Design by Sy Quilling
Cat lovers and art lovers will be enthralled with this unique interpretation of one of our favorite pets. Perfect for Spring and the cat lover in your life.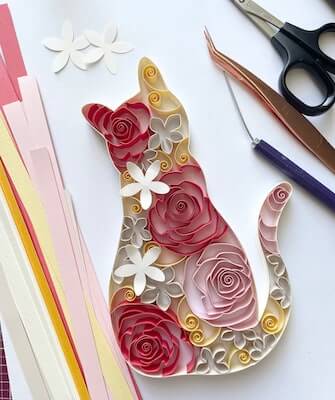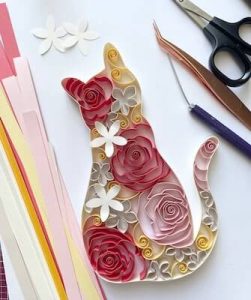 Follow the tutorial by Sy Quilling here

31. Quilling Sheep Design by The Quirky Quillers
Kids will love making these cute little quilled sheep as their next craft project. Use them on cards, glue them onto popsicle sticks to make bookmarks, turn them into magnets – the possibilities for these cute little cuties are endless!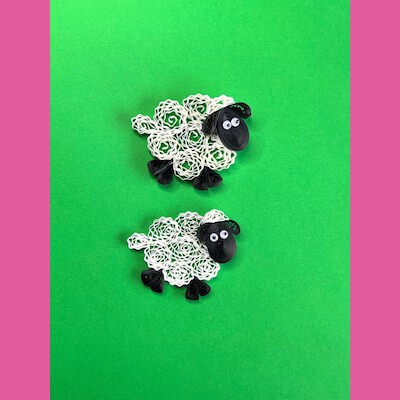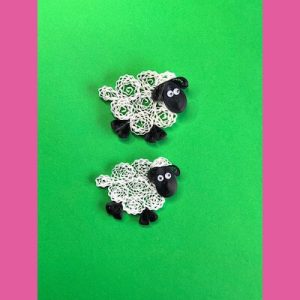 Follow the tutorial by The Quirky Quillers here

32. Quilling Numbers Pattern by Paperlicious BG
Are you celebrating a friend's birthday? Or commemorating a special anniversary? Or maybe you've helping a bride and groom make their wedding day unforgettable. All the memorable moments in life are marked in numbers. If you'd like to start quilling numbers, this pattern for number 0-12 is perfect for you.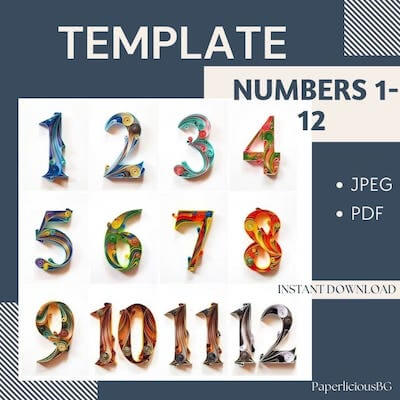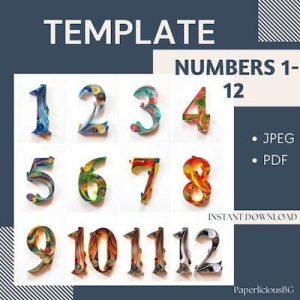 Follow the tutorial by Paperlicious BG here

33. Quilled Paper Hedgehog Craft by Kids Craft Room
What's the first thing that comes to mind when you think of a hedgehog? Pretty sure it's all those spines you're thinking of, and you can almost feel them prick! But there's no fear of pricking your fingers with this Quilled Paper Hedgehog Craft! Easy fall craft for kids, or to learn about woodland animals.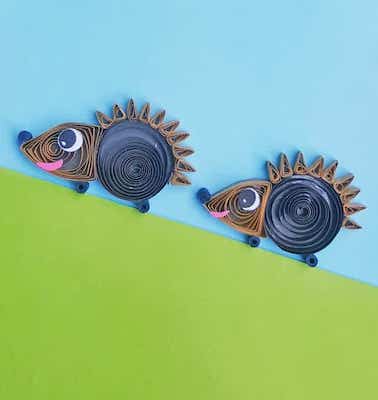 Follow the tutorial here

34. Rustic Quilled Decorations by Cut Out & Keep
Quilling is the skill of creating little detailed designs by rolling thin strips of paper into a variety of coils and forms. Using corrugated cardboard allows you to enlarge the quilled decorations, which are ideal for autumn or winter celebrations.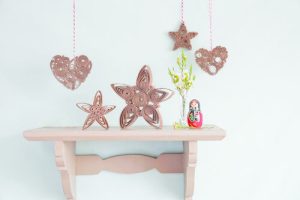 Follow the tutorial here

35. Ice Cream Quilling Design by Larissa Zasadna
This fun design would look irresistible in a child's room or kitchen, or would make a beautiful gift for someone special. Make it in different colors to come up with different flavors!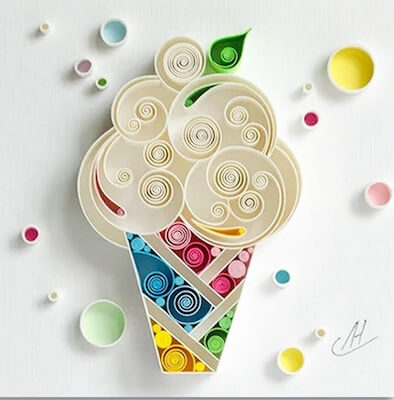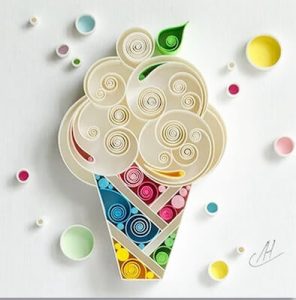 Follow the tutorial by Larissa Zasadna here

36. Quilled Fairy Decorations by Crafts Beautiful Magazine
Make your child wildest and most creative dreams come true with these Quilled Fairies. They're perfect for pretend play pieces and/or decorations in your home. You can also place your one-of-a-kind designed pieces in your very own fairy garden outside or even use them for a fun birthday party activity for guests!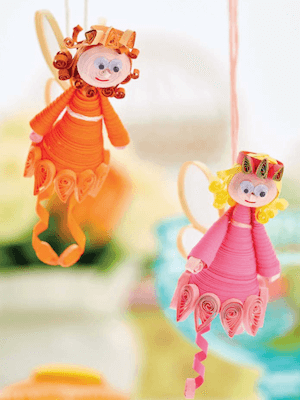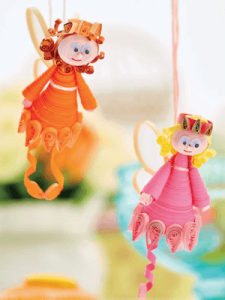 Follow the tutorial here

37. Flamingo Paper Quilling Design by Simple Craft Ideas
Flamingo symbolism and meaning include beauty, balance, potential, and romance. These meanings emerge from the striking characteristics they have. Life balance: effortless grace and ability to stand on one leg represent balance and harmony.

If you love flamingoes, this tutorial will show you how to make this framed Flamingo Paper Quilling Design that can give summer and tropical vibes to your room, as well.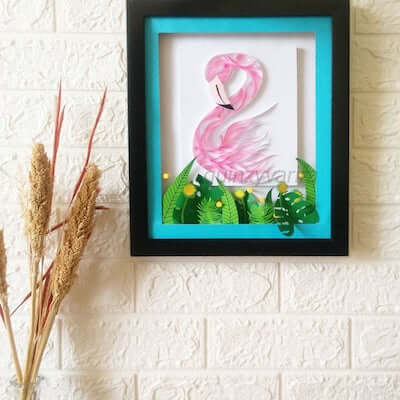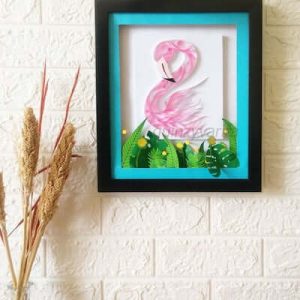 Follow the tutorial here

38. Quilling Paper Watermelon Design by The Papery Craftery
This Quilling Paper Watermelon will remind your of summer picnics in the sun. These mini quilting fruits are perfect DIY embellishments for summer invitations, scrapbooks, and more.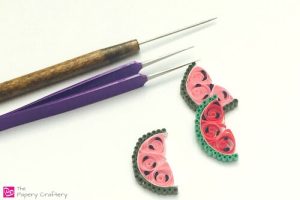 Follow the tutorial here

39. Christmas Quilling Designs by Miriam's Quilling
Make these cute little Christmas Quilling Designs and add some color and charm to your big tree! They will also look great on a handmade Christmas card.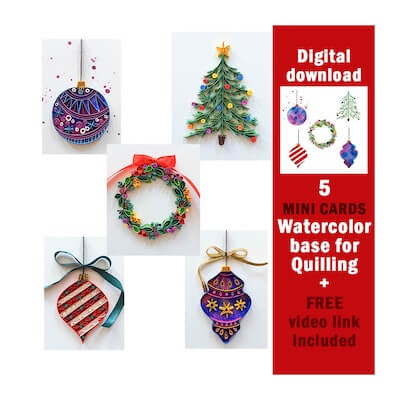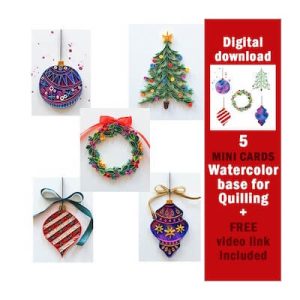 Follow the tutorial by Miriam's Quilling here

40. Paper Quilling Princess by Instructables
If you love intricate paper art, then you'll definitely want to make this Princess Paper Quilling Design. This art form is truly admirable, and you'll be so proud of the work you've done when it's complete. It's such a beautiful craft that many people will admire, so put your paper whirling skills to the test.
Follow the tutorial here

41. Quilled Pig Craft For Kids by Frugal Mom Eh!
Looking for a super adorable quilled paper craft for kids? This Quilled Pig Craft is one that will make you "squeal" with delight! Not only is it fun to make, but who can't deny how cute these little pigs are?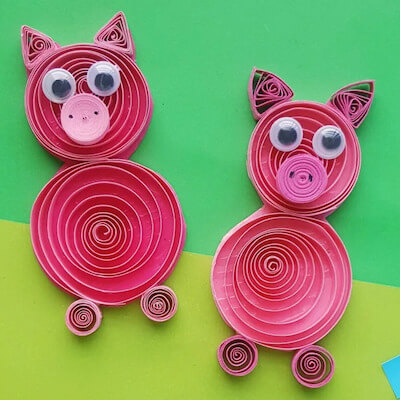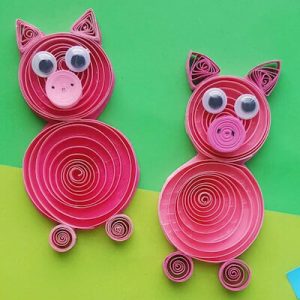 Follow the tutorial here

42. Quilling Coffee Design by Paperlicious BG
No matter how you enjoy your coffee, this Quilled Coffee Design is sure to brighten your mornings. It's perfect for home decor in a kitchen or any where you might fancy. It's also a great gift idea for the coffee-obsessed people in your life.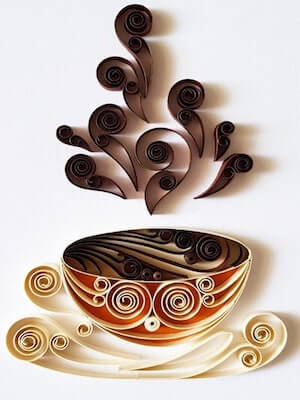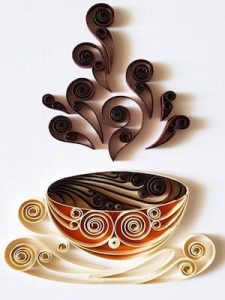 Follow the tutorial by Paperlicious BG here

43. Quilling Designs by Paper Art Juan
Wall art is not limited to paintings and photographs! These quilled arts are excellent projects to add a pop of color to any room. This pattern includes 10 different quilling designs that you can customize to fit any space.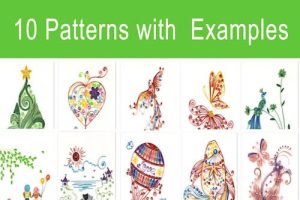 Follow the tutorial by Paper Art Juan here

44. Quilling Flower Hoop Earrings by Fashion Beads And Accessories
The lovely petals embellishing the ears redefine fashion in an all-new way. Let your creative hands make some cute quilled leaves for a different effect.
Follow the tutorial here

45. Quilling Paper Sunflowers by The Papery Craftery
Share some sunshine with your friends and loved ones with these Quilled Paper Sunflowers. Sunflowers are known for being
"happy flowers" symbolizing loyalty, adoration, and longevity. These quilling paper sunflowers are bold and lifelike, thanks to two tones of yellow paper and a fringed center!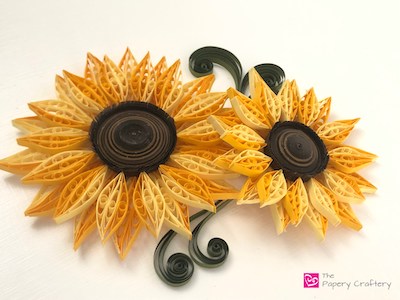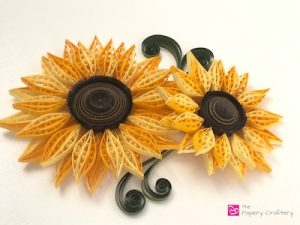 Follow the tutorial here
Quilling Designs Frequently Asked Questions
What is Quilling?
Quilling is a craft that involves rolling long, thin strips of paper around a metal instrument and then gluing the shapes together to create decorative designs. Paper quilling (also called paper filigree) is one of those kinds of skills that out very basic – just a paper coil – and which can grow to become something magnificent.
What kind of paper is best for quilling?
The most important thing in paper quilling is, of course, the paper type. The best paper for quilling is text-weight paper, which is ideal for coiling into little strips. Other types of paper used for quilling include cardstock (which is far more difficult to work with), parchment paper, and vellum.
The quilling paper should, for the most part, be free of patterns and prints (solid is best for design) and available in a variety of colors that work well for your project.
Which glue will go best with paper quilling?
Glues that have a water base and are neither too tacky nor too sticky are perfect for paper quilling. The adhesive of this sort dries fast and causes no strain on the sheet, making it the ideal option. Here are 7 Best Quilling Glues of 2023 for you to choose from.
What are the tools used in paper quilling?
The best thing about paper quilling is that you don't need a lot of tools to get started, and you can even use household items such as toothpicks or bamboo skewers to wrap paper strips and create quilled art masterpieces. If you're serious about quilling, here are some various tools that you need to have:
Slotted tool – it has a slot at the tip to insert the quilling strip to roll the paper in circles.
Tweezers – this is useful for assembling your pieces before and after gluing. For small pieces, these tweezers are just right for picking up, dipping them into glue, and placing them on the perfect spot.
Needle tool – this is one of the most useful quilling tools for creating paper coils and can also be used for applying tiny amounts of glue.
Crimper tool – used to add a crimpy texture to the quill.
Scissors
Glue
Circular Ruler
Quilling comb (or hair comb is required)
HOPEFULLY, YOU WILL FIND THESE QUILLING DESIGNS SHARED HERE CHEERFUL AND UPLIFTING! ENJOY!
As you try these quilling crafts, you'll realize one thing: it's relaxing and exciting at the same time! Making those coils is therapeutic, and watching them come together into something whole makes one so happy. Which one are you going to make today? Share photos of your designs on our Facebook Page when you're done!
Love this post? You should definitely check out our paper crafts section for more!
So what are you waiting for? Time to start your quilling journey with these beautiful quilling designs!