Whether you have fond memories of the Grandmother's Flower Garden Quilt Pattern or you simply like the vintage spirit of scrap quilts, these garden quilt patterns will be an absolute delight. With summer on a slow move towards the cozier days of fall and winter, is there a quilt project stirring in your heart? After all, where are we to channel our garden energy once tucked indoors by the weather?
Choose a color theme to make a coordinated quilt or go crazy and dig into your stash and scraps to make a quilted garden that will brighten any room. With some pattens reminiscent of an iconic quilt, these lively garden quilts are bound to catch your eyes.
10 Garden Quilt Patterns
1. Quilt Patterns Pretty Garden Pattern Tutorial
This Quilt Patterns Pretty Garden Pattern Tutorial is ideal for absolute beginners and will make a beautiful quilt. We all love a homemade quilt, but a lot of the patterns are complicated. Written in quilting jargon and endless abbreviations that are difficult to decipher if you are new. Or they are just made with lots of tiny pieces of fabric and difficult to sew seams. This is where this pattern idea is different.
It starts with a central fabric panel of your choice and shows you how to turn that into a larger quilt by building out from the sides of the panel. Then finish it off with some simple iron on fusible applique flowers and you are done! Your first quilt top and it was fun and easy.
Two different versions with two flowers included using fabric panels and applique

BASIC SKILLS NECESSARY:
Sewing, applique
SIZING / FINISHED MEASUREMENTS 40″ x 50″
Also see: How to Bind a Quilt with Mitered Corners
Get the full tutorial and pattern here
2. Grannies Garden Quilt Pattern by The Aqua Umbrella
Quilt this wonderful heirloom to pass on for generations to come! This modern take on a Grandmother's Flower Garden is great way to keep your quilting traditions alive. Make it for a loved one to keep forever.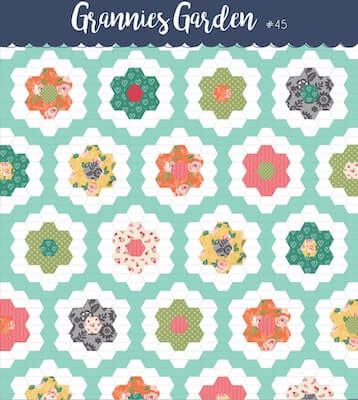 Get the Pattern by The Aqua Umbrella here
3. Granny's Garden Applique Quilt Pattern by AJ Padilla
Enjoy fresh blooms all year long with this fast, fun and beginner-friendly lap quilt. Beautiful prints help turn this Granny's Garden Quilt into a lively garden with appliqué details. The 68″ x 72″ size is small enough to make in a weekend but large enough to cover you in warmth and beauty.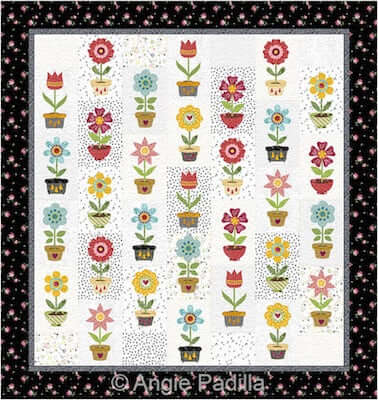 Get the Pattern by AJ Padilla here
4. Vintage Garden Quilt Pattern by Flamingo Toes
This Vintage Garden Quilt Pattern is a fun quilt that is an oversized version of a Grandmother's Flower Garden quilt! It's a super easy fat-quarter friendly quilt that uses half-hexagon and triangle patterns, and there are no Y seams! It's such a fun showy quilt!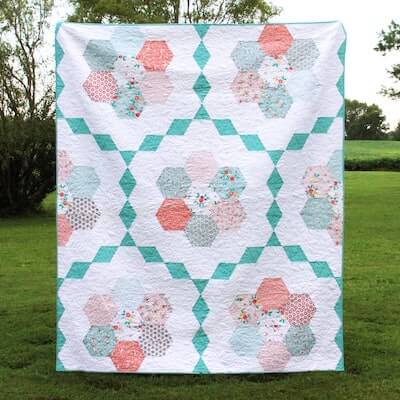 Get the Pattern by Flamingo Toes here
5. Gracie's Garden Quilt Pattern by Nellie's Needle Quilts
Bold colors are sensational in this lovely quilt. The colorful flowers are set off beautifully with the wide scalloped borders. Two blocks make up each flower and together they give the quilt a complex overall design. Even so, the blocks are relatively simple to make.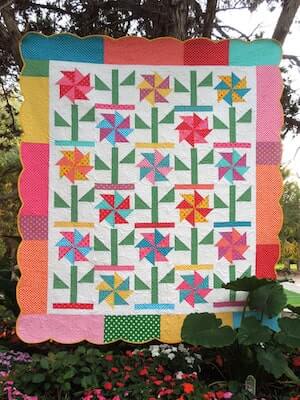 Get the Pattern by Nellie's Needle Quilts here
6. Scrappy Grandmother's Flower Garden Quilt Pattern by Red Pepper Quilts
Put a new spin on the traditional Grandmother's Flower Garden pattern by using a variety of modern florals in a summery quilt.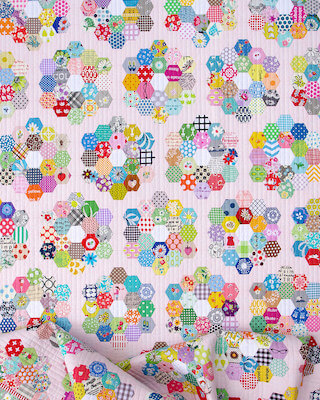 Get the Pattern here
6. Free Hidden Garden Quilt Pattern by Suzy Quilts
This Hidden Garden Quilt Pattern uses raw edge appliqué to create the appearance of falling petals and is the perfect burst of spring color to liven up your home. The pattern includes a printable appliqué template so you can make picture-perfect petals every time, and it's also a great option for scrap quilting.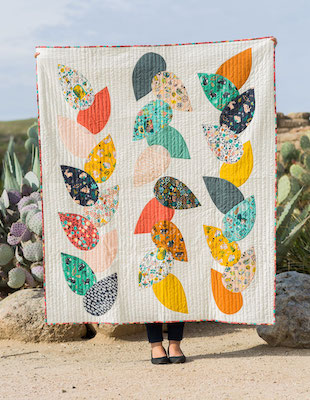 Get the Pattern here
7. Jelly Garden Quilt Pattern by Sweet Girl Studio
This double flower look really does give off all the grandma's flower garden vibes, and I can't get enough of it. Lining the first flower with more hexagons really helps the flowers to stand out.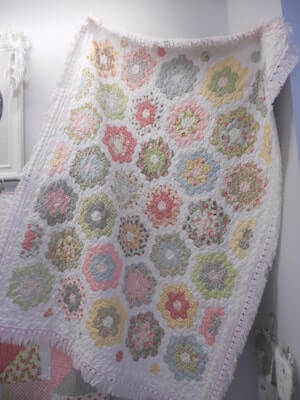 Get the Pattern by Sweet Girl Studio here
8. Beholden 2 Quilt Pattern by Coriander Quilts
This Beholden 2 Quilt Pattern is traditionally pieced and doesn't use any templates. Grab your layer cake fabrics and start stitching the famous Grandmother's Flower Garden Quilt.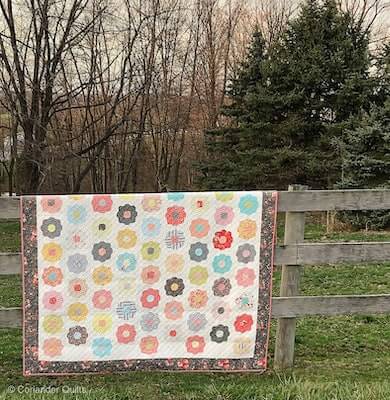 Get the Pattern by Coriander Quilts here
9. Flower Garden Quilt Pattern by Sherri Quilts
Beautiful blooms burst across this Flower Garden Quilt Pattern. Stitch this sweet project in your favorite fat quarters for a simply stunning addition to your home.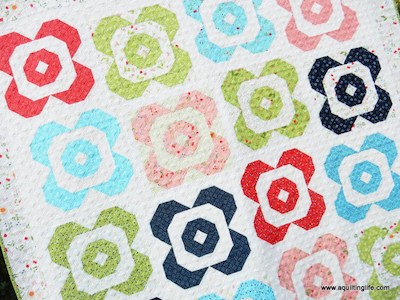 Get the Pattern by Sherri Quilts here
10. Secret Garden Quilt Pattern by Craft Passion
Be amazed by this gorgeous Secret Garden Quilt Pattern. It uses the Trapunto method to make the appliquéd patterns "stand out". Don't you just love that puffy goodness?
This design consists of flowers, snails, songbirds, ladybugs, butterflies and other details that will remind us of Spring!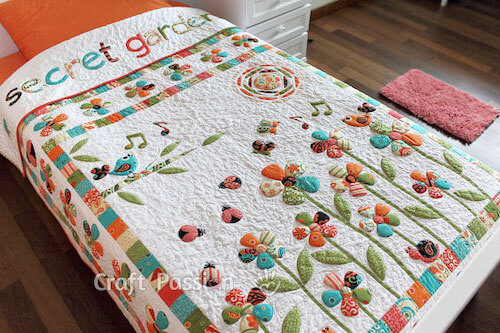 Get the Pattern here
WITH THESE GARDEN QUILT PATTERNS, YOU CAN HAVE A PRETTY QUILT TO TOSS ACROSS YOUR LAWN SWING AND REVEL IN THE JOYS OF A SUMMER NAP.
Start quilting and share your completed heirloom pieces on our Facebook Page. Then, explore more traditional quilt patterns and a whole lot more! Check out our Quilting Patterns archives—there's a great mix of traditional and modern patterns to satisfy any quilt-y itch!
Go on now and transform your stash into a beautiful garden you'll be proud to display with these garden quilt patterns. Happy quilting, friends!