Here's another cherished staple that long ago earned a prized spot in stylish wardrobes, and it has by no means been gathering dust. Behold: the trench coat. Versatile, and always stylish, the trusty trench has officially stood the test of time. With these trench coat patterns, you can make one for yourself, for your kid, and even for your dog!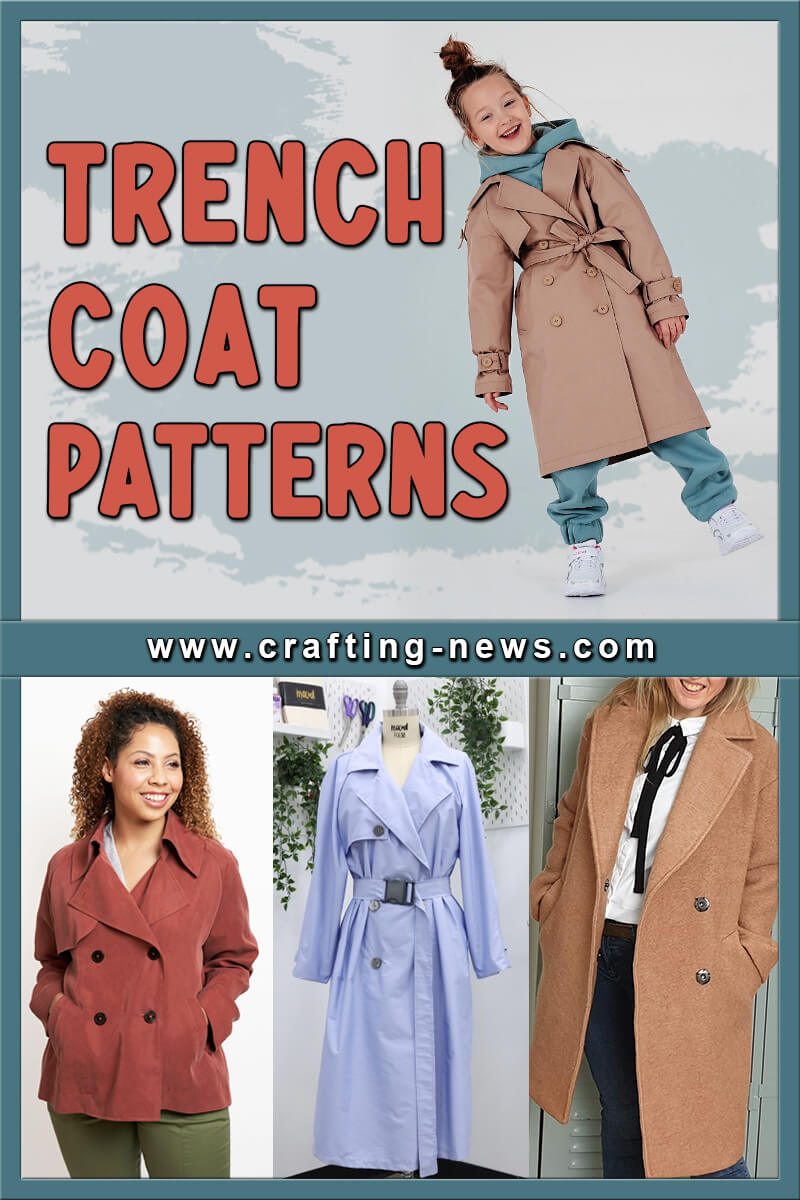 There are very very few of us who would ever attempt to make our own trench coats, but it deserves noting that such a thing can in fact be done. For all intrepid souls, below are a few gorgeous pattern options:

1. Martha Trench Coat Sewing Pattern by Fibre Mood
The oversize Martha pattern proves it's a true trench with charm and panache. You'll love the double breasted front, the belted waist and traditional rain flaps at the back and front. Thoughtful features like a back slit and welt pockets add an air of sophistication, while the shoulder lapels shout power! In short, Martha will fit right into today's street scene.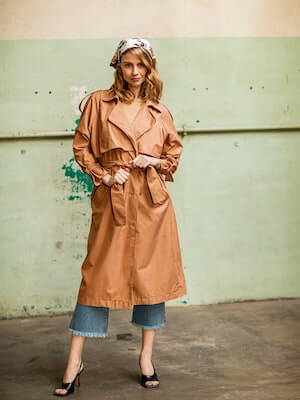 Get the Pattern by Fibre Mood here
2. Tracy Trench Coat Pattern by Style Arc
This Tracy Trench is a classic double-breasted coat, tailored for a structured feminine fit. This chic trench is a trans seasonal wardrobe favourite. Style with everything from work wear to off duty weekend wear. As this is a simple a make, why not add contrast bound seams for an individual look.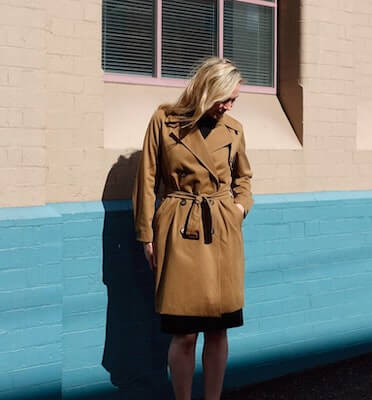 Get the Pattern here
3. Taylor Trench Coat Pattern by Rebecca J Page
This Taylor Trench Coat is the ultimate ladies trench coat pattern. It's got the wow factor and more. Choose from trench (between knee & mid-calf) or coat (mid-thigh) lengths. Plus there's an optional hood, and three pocket options to pick from (welt, patch or none). And of course, gorgeous optional details like front and back yokes, shoulder tabs and a belt.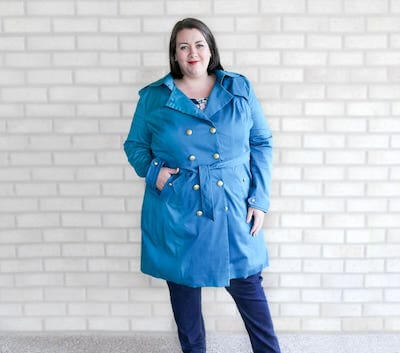 Get the Pattern by Rebecca J Page here
4. Tribeca Trench Coat Crochet Pattern by Two Of Wands Shop
Step out in style with this Tribeca Trench Coat. Thick crocheted fabric, oversized lapels, and a wrap around belt make this the ultimate coat to bundle up in on a blustery city day.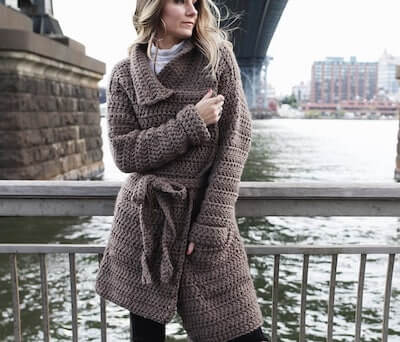 Get the Pattern by Two Of Wands Shop here
5. Lita Unisex Trench Free Sewing Pattern by Mood Sewciety
Oversized and exaggerated seems to be the theme of the season when it comes to trench silhouettes, and since it works for all genders, we're game. This Lita Unisex Trench can be worn relaxed and open to show off a pop lining or cinched at the waist for a little more definition.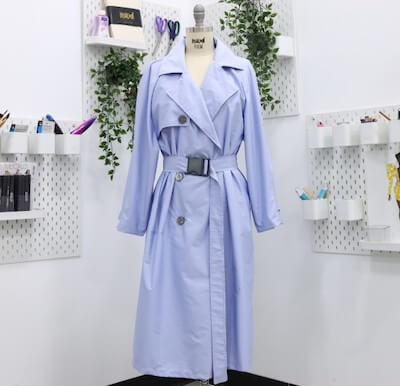 Get the Pattern here
6. Melbourne Free Trench Coat Pattern by Tessuti Fabrics
This Melbourne Trench Coat is a classic single-breasted trench style. Unlined, it features a button-through opening, inverted back pleat, curved patch pockets, collar and a detachable hood. The perfect mid-season wardrobe piece!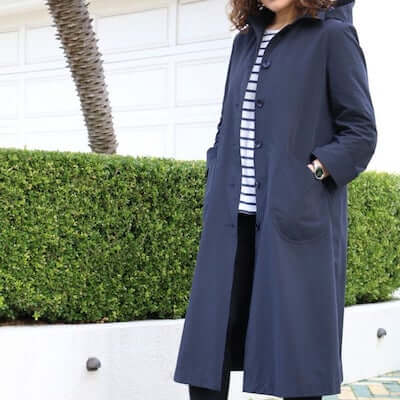 Get the Pattern here
7. Free Easy Trench Coat Pattern by Prima
Create an autumn wardrobe staple bespoke for you. If you can make a dress, you can make this simple, unlined coat. There are four versions, including a super-easy one with no fastenings.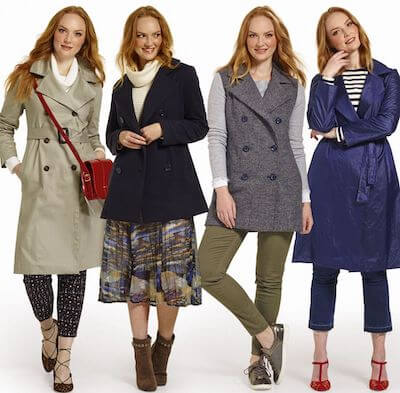 Get the Pattern here
8. Cortland Trench Coat Pattern by Grainline Studio
Raglan sleeves give you plenty of movement and room for layering – you can fit a sweater under this jacket with ease. The storm flaps and generous collar add style and help to keep inclement weather out.

This Cortland features a double-breasted front closure that looks just as good open as closed and roomy welt pockets provide space for your phone, keys, etc.

All of the seams on the inside of the jacket are bound which not only gives your coat a professional finish, but also helps it stand up to wear and tear. If you're not up for binding all of the seam allowances though, you can easily serge the insides.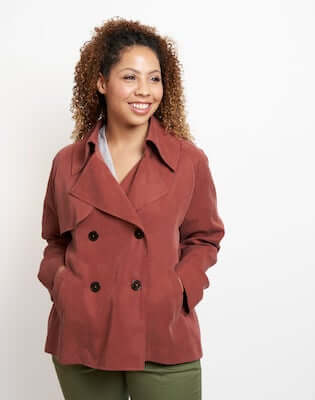 Get the Pattern here
9. Ivy Trench Free Sewing Pattern by Mood Sewciety
A true statement piece, this is a trench with a difference. It has removable sleeves and a rain guard, so you can never be caught off of yours! It's easy to pair it with different garments and looks great from all angles, especially with those large buttons at the front. It's not one for a beginner, but any intermediate sewer will find it a rewarding project.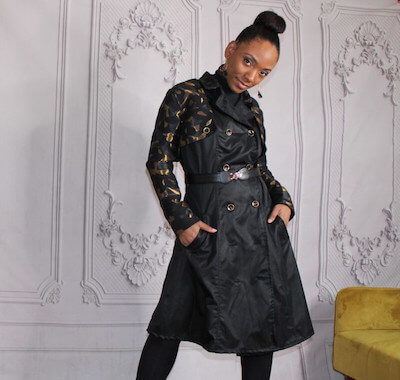 Get the Pattern here
10. Blanket Turns To Coat Free Pattern by Bernina
This is a fun projects since it makes use of an old blanket, and turns into a coat. For a trench coat sewing pattern, it is an easy project to start with minimal materials, and any thick wool style fabric is going to be ideal.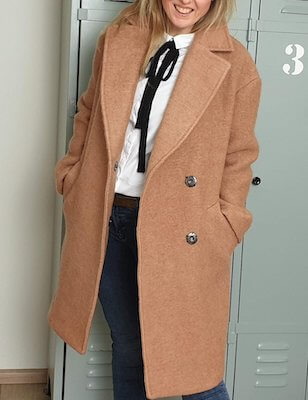 Get the Pattern here
11. Aspen Trench Coat Pattern by Viki Sews Patterns
Let's not forget that kids need something right in spring, so why not use a trench coat sewing pattern to give them something unique?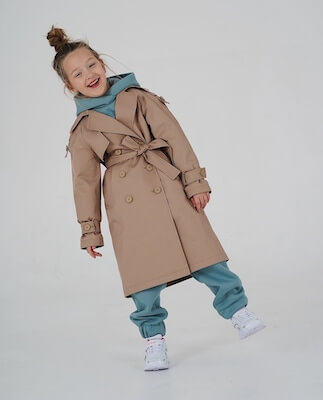 Get the Pattern by Viki Sews Patterns here
12. Dog Trench Coat Pattern by Sofia And Friends
Also let your dog face the cold weather in style with this dog trench coat pattern. Constructed of cotton and cotton blend fabrics the dog coat is fully lined using hook and loop fasteners on the neck and belly tabs for ease of dressing.

Features include storm flaps, panel insets, collar, belt & buttons. A simple yet beautifully detailed coat that is perfect for those cooler days of the year!
Also see: Stylish Dog Sweater Patterns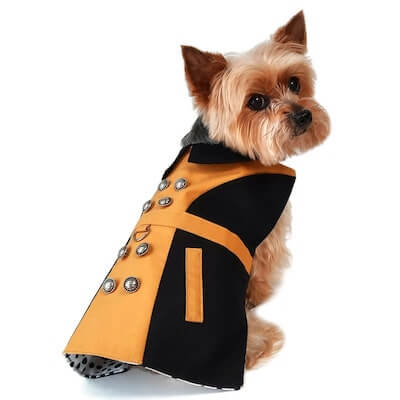 Get the Pattern by Sofia And Friends here
WITH THESE TRENCH COAT PATTERNS, YOU'RE ON YOUR WAY TO AN ABSOLUTE WARDROBE ESSENTIAL
If you're new to dressmaking, don't forget to check out our crochet clothing archives and explore our pattern round up to find the best clothing pattern to play with. When you're done, be sure to share all your makes with us on our Facebook Page for everyone to admire!
If you love making your own clothes, growing your skills by making these trench coat patterns is one of the most satisfying projects you can embark on.