If you've taken up origami, you might be interested in learning how to make an origami bird. Is it easy? What kinds of folds does it involve? Well, it all depends on what kind of bird you want to make. Not only are origami birds beautiful, you don't have to feed them, they don't make a mess and they won't fly away.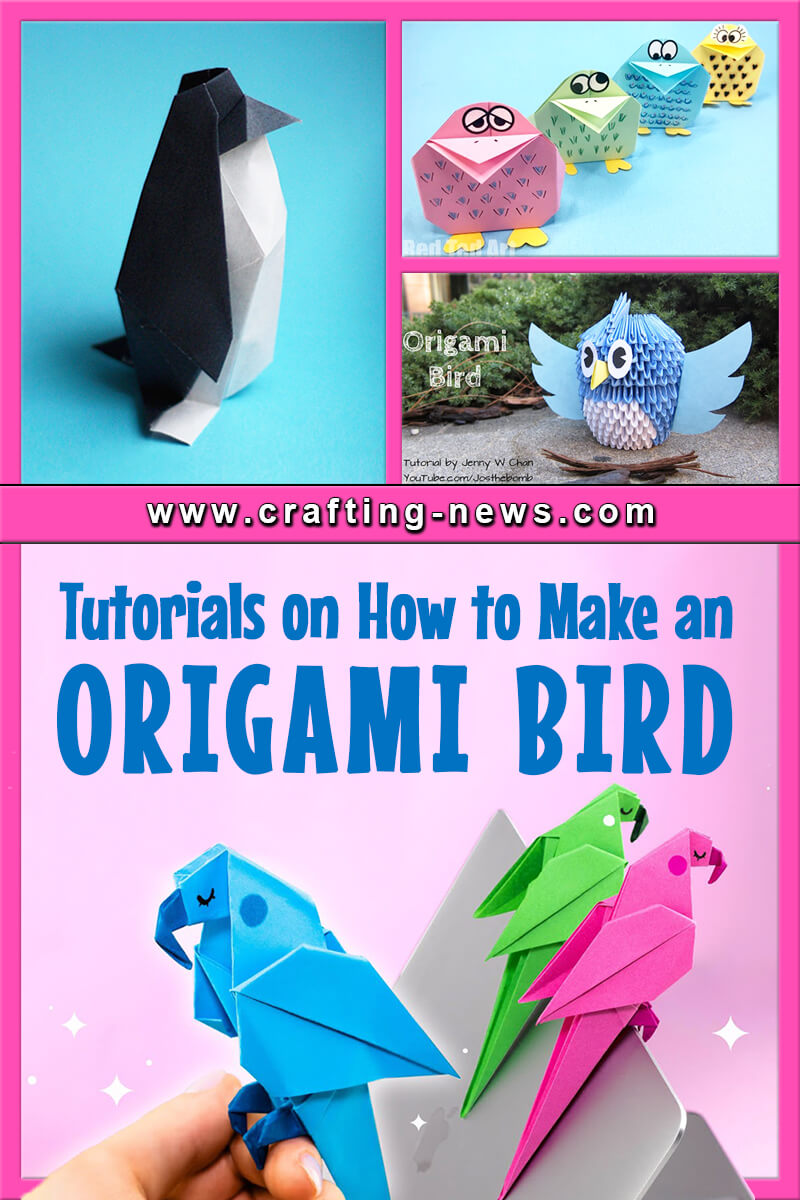 25 Paper Bird Crafts
I have already tried making an origami crane—one of the most popular origami projects—but there's so much more to learn beyond that. Read on to discover more tutorials on how to make an origami bird that will teach us how to make a paper bird of our choice (or a whole flock of them!). Let's get folding!

1. How To Make An Easy Origami Bird by Origami Guide
This origami bird in flight is super easy to make, it could represent lots of different types of bird. Such as: pigeon, song bird, dove or parrot. Kids will really enjoy making this origami bird and it only has a few steps to complete!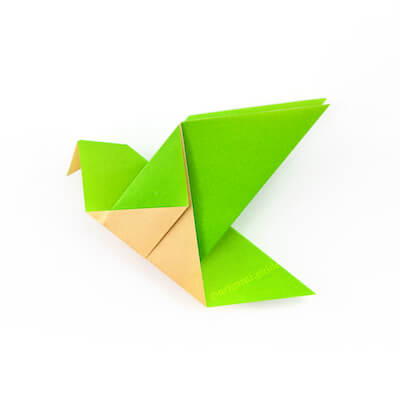 Follow the tutorial here

2. Mandarin Origami Bird Tutorial by Paper Kawaii
There are a few different ways to fold the wings, if done more simply, the bird looks more like a seagull. These little origami birds will make lovely Christmas tree decorations. They can be perched or hung up with a ribbon. If hung,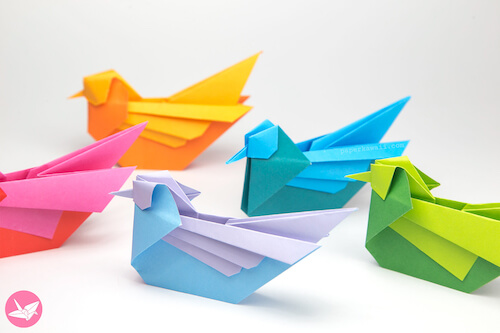 Follow the tutorial here

3. Origami Bird by Hello Origami
Here's a very easy origami bird that's great for kids. Draw on some eyes and maybe a pattern or two for a unique paper bird.
Follow the tutorial here

4. Flapping Origami Bird Tutorial by The Spruce Crafts
Learn how to make a cool origami bird with flapping wings! You'll need one sheet of square paper for this, for best results use thin but sturdy paper, if you have some standard origami paper, that will be fine, use size 15 x 15 cm for a good result.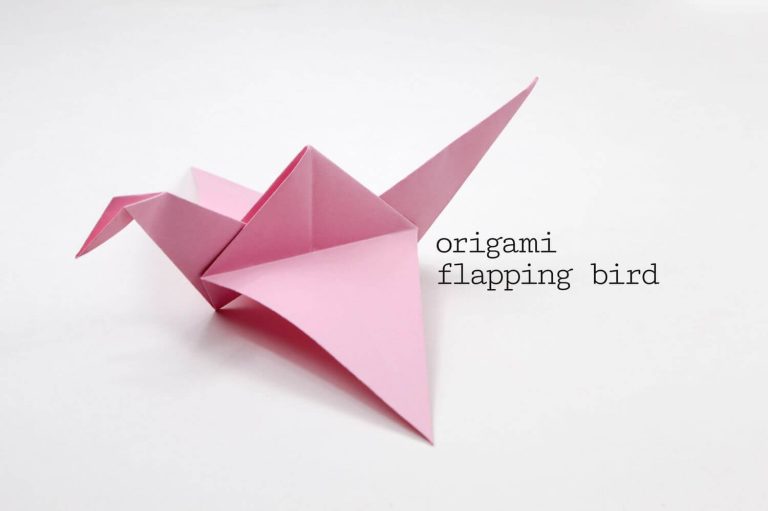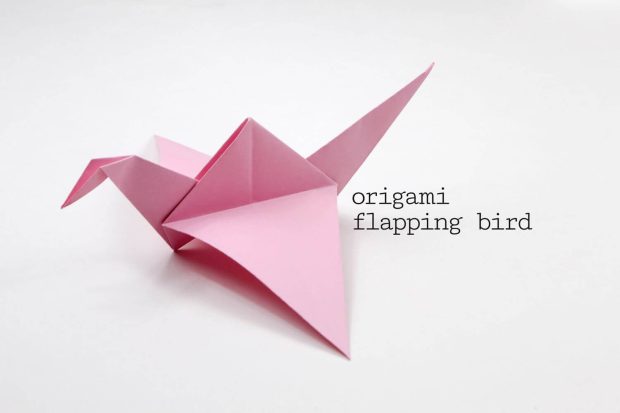 Follow the tutorial here

5. DIY Origami Peace Dove by The Crafty Gentleman
This Origami Peace Dove is the perfect beginner-friendly origami project: quick, easy, and no fiddly steps. It's also great for kids.

To really elevate your origami bird, add a single sprig of greenery to its beak. This is a subtle nod to the religious roots of the Dove of Peace – but it also works as a contemporary Christmas decoration!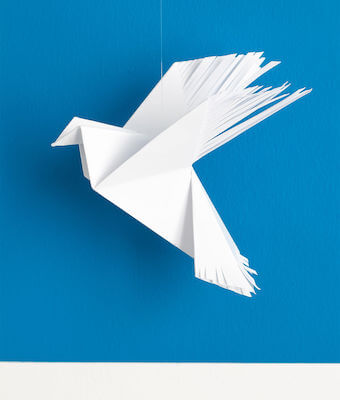 Follow the tutorial here

6. How To Make An Origami Penguin by How About Orange
Here's another origami bird which you can use as a Christmas decoration. Use black and white paper to craft a sleek penguin. Create a whole colony to decorate a mantle, hang from the tree, serve as a table centerpiece, or dress up place settings.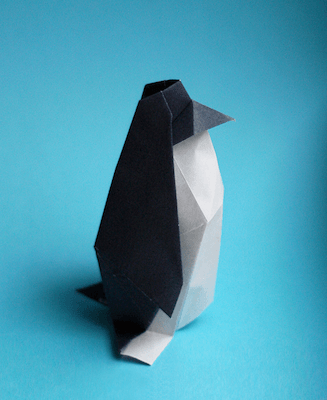 Follow the tutorial here

7. Origami Little Bird by Jessie At Home
This Origami Little Bird is just so sweet. Make them in a variety of colors and place them in your houseplants for a little whimsy! Try making them in various sizes to create a whole little family.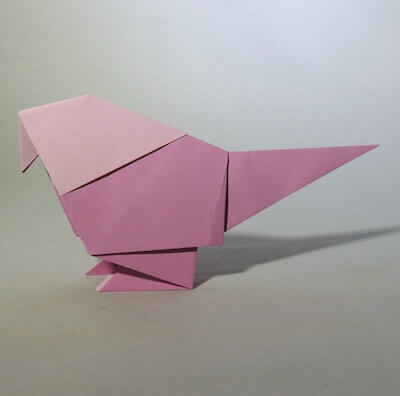 Follow the tutorial here

8. How To Make An Easy Origami Bird Duck by The Daily Dabble
The duck represents and celebrates "the conscious mind" or the spirit. It can be used to symbolize things suck as love, clarity, intuition, and vigilance.

if you want to keep it as simple as possible, this not so ugly duckling is for you! The easy origami duck is a nine-step traditional design that can easily be completed within 3 to 5 minutes.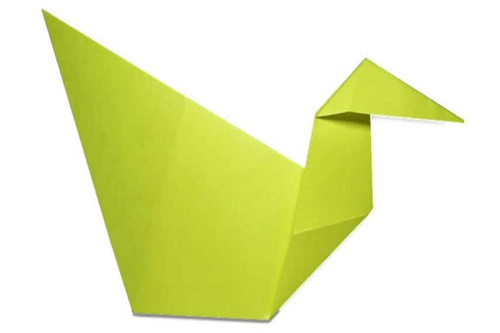 Follow the tutorial here

9. Easy Origami Bird For Kids by Red Ted Art
Here's a very easy origami bird pattern for kids, but with a little extra decorating they look extra fun! If you want to make the bird extra cute, you can trim the head a little, add some sticky eyes and glue on some feet! But all of these are totally optional.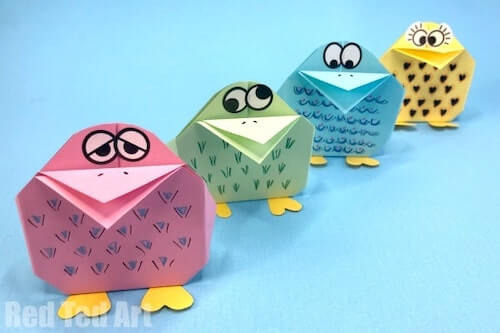 Follow the tutorial here

10. Easy Origami Crow Or Raven Tutorial by Paper Kawaii
This origami bird is perfect at all times of year, especially Halloween. This origami crow can perch on ledges and objects. This is a simple Traditional design made with one sheet of square paper. This bird could be a raven or a black bird or a different colored bird. It's all up to you!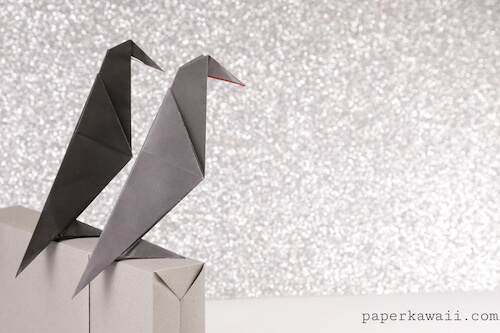 Follow the tutorial here

11. How To Make An Origami Parrot
These adorable little origami parrots can be put on a computer, on a lamp, or on your hand. It clings perfectly, just like a real parrot. Make many colorful ones, you will surely have so much fun playing with these birds!
Follow the tutorial here

12. How To Make An Origami Eagle by Jo Nakashima
Nearly all cultures and spiritual traditions view the eagle as a symbol of the power of nature, strength, wisdom, and hope. It is said that seeing this majestic bird in person inspires courage, confidence, and action. If you're inspired by this majestic bird, turn a square sheet of paper into a magnificent eagle that looks like it's ready to soar through the sky.
Follow the tutorial here

13. How To Make An Origami Phoenix by Jo Nakashima
This model was inspired by Fawkes the Phoenix from Harry Potter books/movies. It is similar to the origami Eagle above, but with a longer tail and a crest on the head.
Follow the tutorial here

14. Origami Peacock by Paper Crafts 1101
The peacock is a beautiful, feathery bird that looks elegant and regal—and its origami counterpart is much the same. Folding an origami peacock might take a bit of practice, but it's a great project if you're just starting out or if you've got some practice under your belt. If you want to add a delicate origami peacock to your collection, grab your origami paper and get started!
Follow the tutorial here

15. Origami Swan Tutorial by Origami Plus
The origami swan is a very traditional structyre. This swan is very simple to make. Requiring only several mountain and valley folds, this origami swan is very well suited for beginners. The results of this swan may look a bit shabby at first, but soon, your swan will look very elegant and beautiful after only a few minutes of practice.
Follow the tutorial here

16. Origami Chicks In Eggs by Gathering Beauty
Ready to make an Easter origami project? With its colourful chick popping out of an egg, it looks like it's made from two separate pieces of paper but it's actually only one. A cute craft to get the kids involved with or make yourself and use as card toppers or place settings.

And the best thing about it? You don't need any fancy materials to make it. A single sheet of paper and a pen to draw on the eye and you're all set.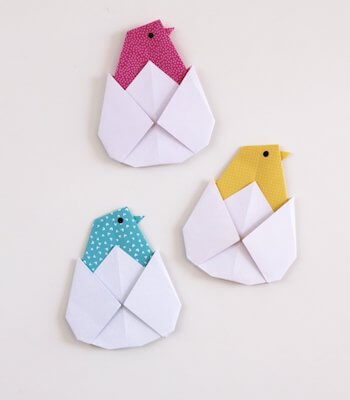 Follow the tutorial here

17. 3D Modular Origami Bird by Jenny W. Chan
Unlike other normal origami birds, this one is bult in a three-dimensional structure. This project requires a ton of love and patience. If you don't love paper folding, you will probably struggle to finish this. Just a warning!
Follow the tutorial here

18. How To Make An Origami Crane by The Instructables
Paper cranes are an origami classic, made popular in American culture by the stories inspired by the Japanese legend that one who creates a thousand origami cranes will be granted a wish. But before we can get busy working on our wishes, we need to start with how to make one!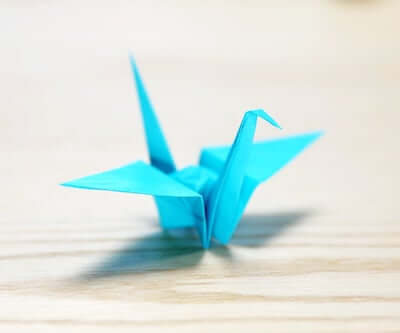 Follow the tutorial here

19. Origami Paper Chicken by Mr. Easy Origami Art
The chicken symbolizes prosperity and abundance. Fold a few of these paper chickens and bless yourself or another with the omen of good harvest—in whatever part of your life.
Follow the tutorial here

20. Origami Java Sparrow by Jo Nakashima
This is a very cute bird also known as Java finch, Java rice sparrow or Java rice bird. The normal colors of a wild Java Sparrow is black, white and gray (plus red for beak and legs), but there are also other mutations including the pure white that was chosen to depict in this origami.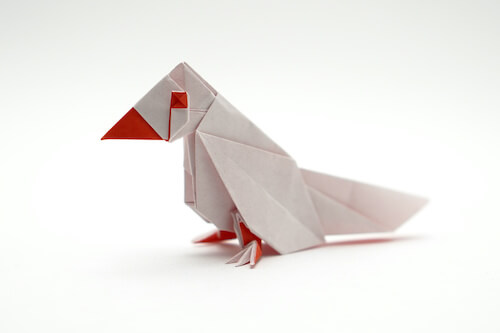 Follow the tutorial here

21. How To Make An Origami Balancing Bird by Polly's Origami
This is an origami balancing bird, and it can balance on your finger or on your pen while you're writing. It's very easy to make and fun to play with.
Follow the tutorial here

22. How To Make An Easy Origami Swallow by The Daily Dabble
Fun fact, there are about 83 species of the swallow worldwide—84 if you count the origami swallow! This basic swallow is a traditional design that is beginner-friendly and should take you about five minutes to complete.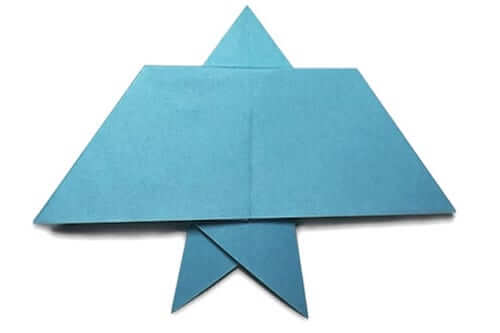 Follow the tutorial here

23. Origami Cardinal by Leyla Torres
Cardinals wear a bright red coat of feathers, offering a warm pop of color, especially in the winter months. For many people, seeing a cardinal reminds them of happy memories and brings them joy, particularly around the Christmas season.

Be sure to use origami paper that's red on one side and black on the other to help the cardinal look its best. This project should take you about 10 minutes to complete.
Follow the tutorial here

24. Origami Ostrich by Easy Origami
The ostrich is the world's largest bird and. although it has wings, it doesn't fly. In Ancient Egypt, the ostrich feather was a sacred object that represented purity and truth, while the ostrich egg, due to its large size, symbolized fertility.

This origami ostrich is a little more complex than some of the other birds on this list, but it's well wort the effort.
Follow the tutorial here

25. How To Make An Origami Hummingbird by Gary Easy Origami
Create your own paper hummingbird to hang in your home. This project is beginner-friendly and will take only 5 to 10 minutes to make. The end result is a beautiful origami bird with a distinct long thin bill and wings that look like they're keeping the bird suspended in mid-air.
Follow the tutorial here
LEARN HOW TO FOLD AN ENTIRE BLOCK WITH THESE TUTORIALS ON HOW TO MAKE AN ORIGAMI BIRD.
We can't wait to see what you'll create! Share them with us on our Facebook Page.

If you found a spark of passion while browsing through this list, you might also enjoy visiting our growing paper crafts archive here. There are many more origami designs out there to conquer!
These tutorials on how to make an origami bird are among the most popular and beloved designs to fold and are a perfect place to jump into this amazing craft. Happy folding!