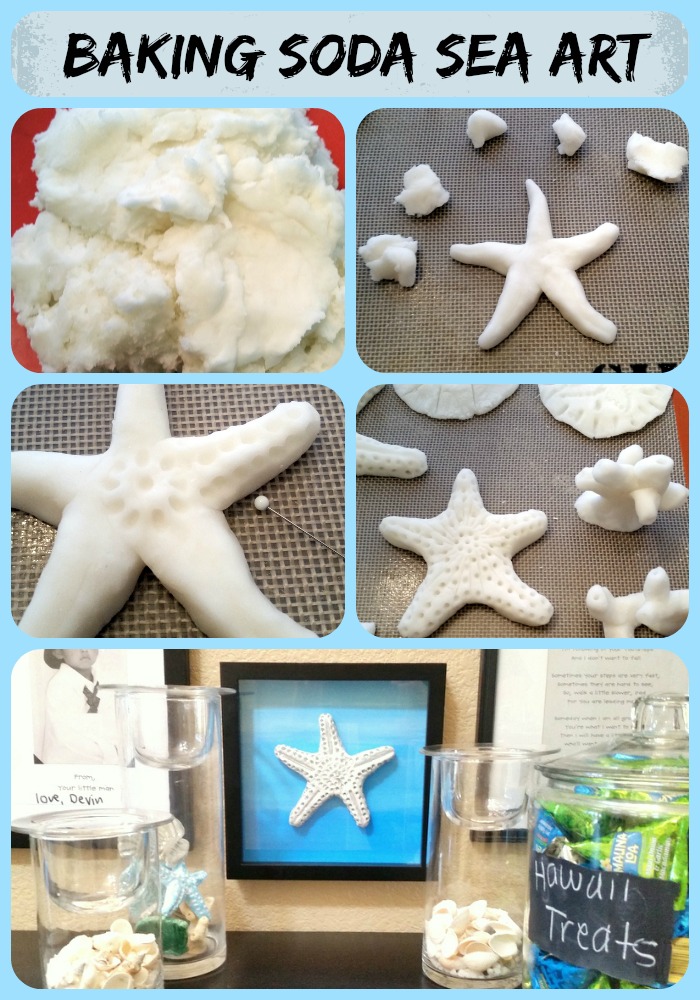 I didn't even know that you could make a modeling dough from baking soda, but it looks absolutely perfect for this starfish sea art project, and for any coastal style decor project for your home.
The tutorial also shows how it can be used to create pretty shells and corals too. The baking soda dough takes texture really well and is easy to work with, non-toxic of course and ideal for craft time with kids.
You could even decorate them with glitter, spray or acylic paints, nail varnish or small gems.  The dough works well in molds too if you aren't too skilled in creating things by hand.  
Check out some of the molds below and click through for more ideas.  In fact, I'm off to raid my kitchen cupboard now and see if I have the supplies. Who would have thought you could create something like this from your baking supplies!
SUPPLIES:
Baking soda dough (see tutorial for recipe)
Silpat mat or parchment paper
cookie cutters
round tip needle
paint brushes
white acrylic paint
tropical blue paint or paint color of your choice
thick art paper to fit inside picture frame
silver nail polish
clear acrylic spray
E6000 glue
newspaper or something to cover your table surface
For more fun crafting ideas, also see our Different Paper Mache Recipes and Sphere Sewing Pattern from Scrap Fabric tutorial.