Sphere Sewing Pattern from Scrap Fabric is a fresh new idea for a personalized gift to give to your cute kids as a toy.
No more wondering what gift to give to your little ones at home for the coming occasions this year!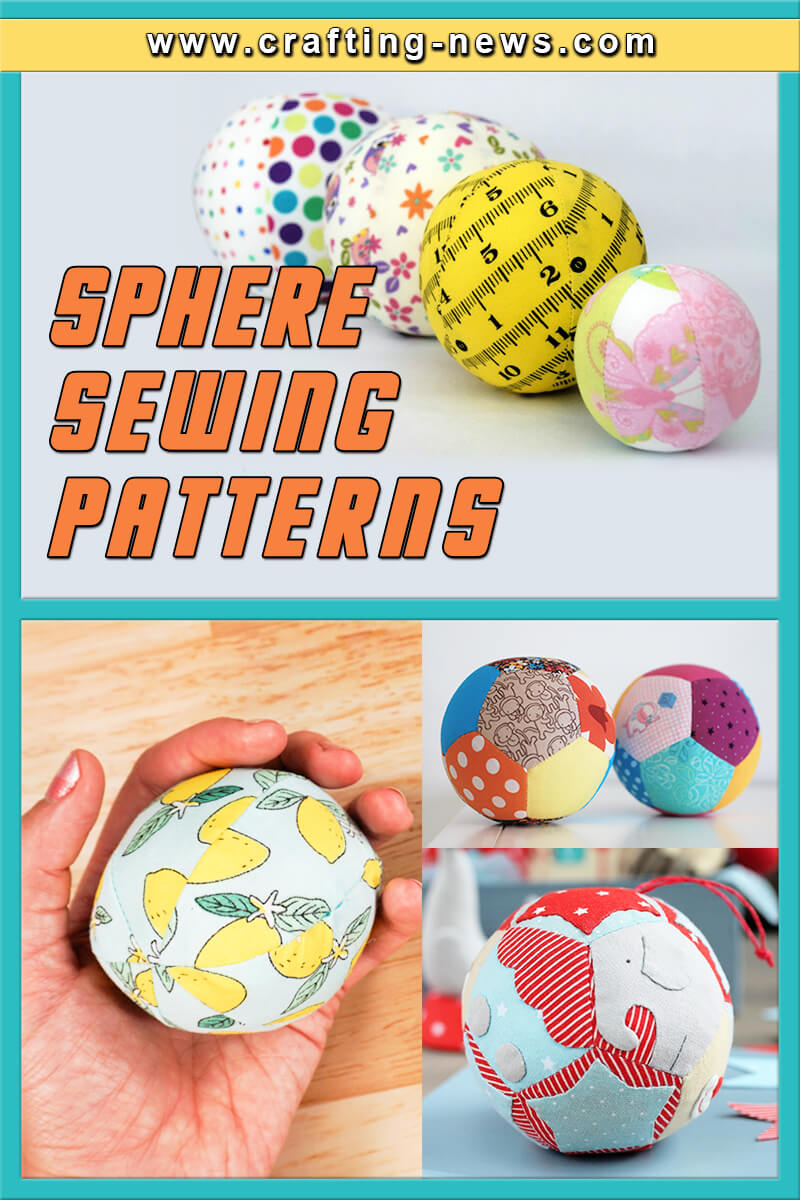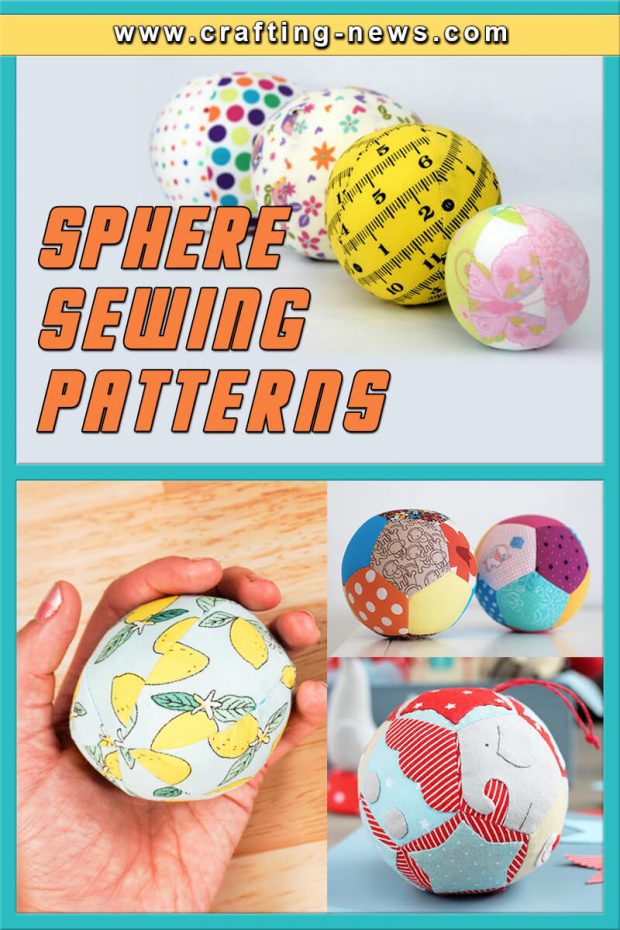 1. Baby Beach Sewing Ball Pattern from SewFunPatterns
You can sew this colourful patchwork beach ball in less than an hour. It is perfect for cuddling and playtime. You can use up your scrap fabric or purchase 2 two contrasting fat quarters.
This is an easy beginner sewing project. There are illustrated instructions to make the project even easier. The pattern uses the ladder stitch and the blanket stitch. The finished ball measures 8 inches in diameter.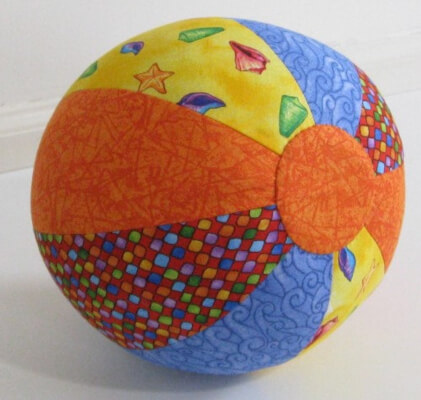 Find the Pattern from SewFunPatterns HERE
2. Free Fabric Ball Pattern by Jan Howell
Use your old sweaters to make this free fabric ball pattern. You can also use woven, knit, and wool fabrics. The ball will make a great gift for a baby or your pet.
To complete this sphere sewing pattern you will need a sewing machine, old sweaters, pins, scissors, a needle, thread, and stuffing. You can also add bells to make it a cat toy.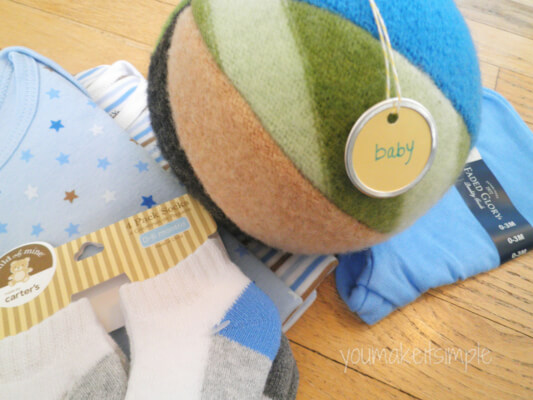 Find the Pattern by Jan Howell HERE
3. Barnyard Sphere Sewing Pattern by patternplay
Kids will love these barnyard balls. The balls combine the best of both worlds, farm animals and balls. With the sphere fabric pattern PDF download, you get the instructions for a chick, pig, sheep, and a cow.
The sewing pattern contains the instructions along with the fabric and notion requirements, The pattern is full size and ready to print out and cut. Each ball measures 5 inches (12.7 cm) across.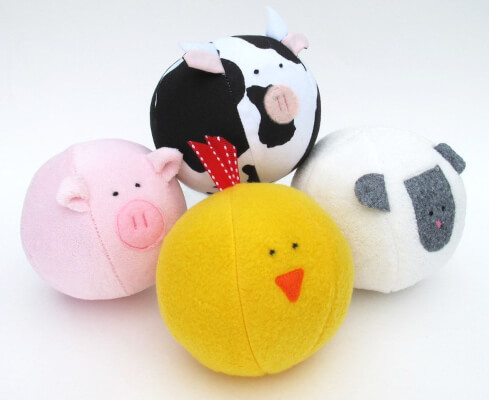 Find the Pattern by patternplay HERE
4. Purse Fabric Ball Pattern by ToriskaPDF
Use this sphere sewing pattern to sew your own ball-shaped purse. The whimsical purse design is perfect for storing toys and crafting supplies.
You can get creative and use fancy fabric and add a wristlet to make a bag for a special occasion. Your imagination is the only thing between you and the most amazing purse.
The downloadable PDF pattern comes in four sizes. There are sizes from x-small to large. The smallest bag measures 4.5 inches (11.5 cm) in diameter.
The largest bag measures 9.0 inches (23 cm) in diameter. This pattern is recommended for intermediate sewers who are comfortable sewing zippers, curves, and small pieces.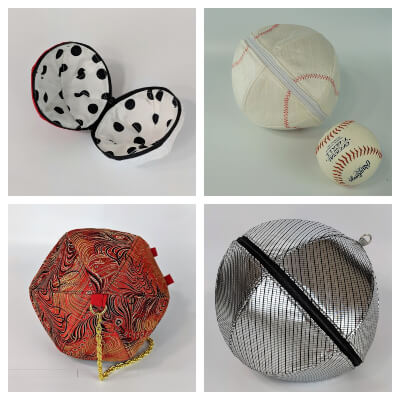 Find the Pattern by ToriskaPDF HERE
5. DIY Leather Sphere Ball Pattern by LeatherCraftsTS
These leather balls make great Christmas tree decorations. They can also be hung off backpacks and purses.
This sewing ball pattern includes 2 types of balls and a bonus leather sock pattern. Once you have completed the balls, you can let your creativity take over and decorate them any way you want. The finished balls measure 2.55 inches (6.5 cm) high. The sock measures 3.07 inches (7.8 cm) tall.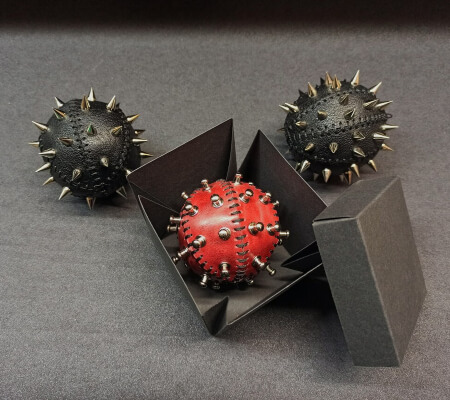 Find the Pattern by LeatherCraftsTS HERE
6. Sphere Fabric Ball Pattern by PDFForYou
Are you looking for a sphere ball pattern to make toys for a nursery or child's room? This is a very cute pattern. You can use this sphere sewing pattern to make balls of any size. Included in the download, you will get 3 PDF detailed files. These are the text instructions, a photo tutorial, and the pattern.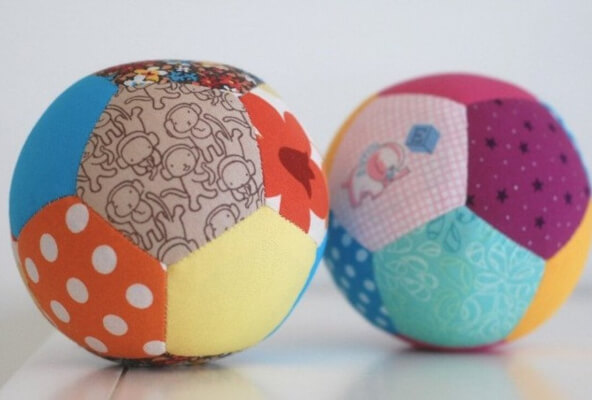 Find the Pattern by PDFForYou HERE
7. Free Fabric Ball Pattern by Heather Handmade
Do you have scrap fabric pieces that you want to get rid of? Check out this free sphere sewing pattern. These balls are easy to put together and make great toys for pets. To make these balls you only need a fat quarter of fabric, polyfill, sewing tools, and a sewing machine. The pattern includes 2 sizes.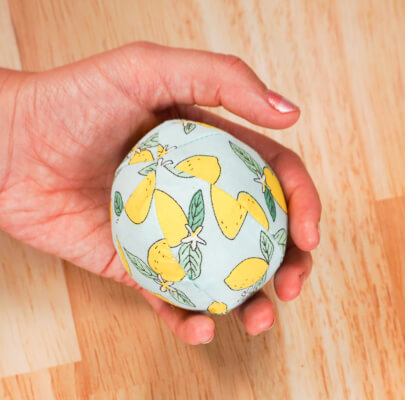 Find the Pattern by Heather Handmade HERE
8. Circus Christmas Quilted Sewing Ball Pattern by VecherniePosidelki
If you are looking for a sphere sewing pattern that is a little more complicated, this one is perfect. The ball is made of hexies with hand applique. You do not need a sewing machine to make these Christmas baubles.
To complete this pattern, you will need a basic knowledge of basic hand stitches, such as basting stitches, ladder stitch, backstitch, etc. There are 19 pages of instructions with 45 photos. The diameter of the finished ball is about 3.54 inches (9 cm).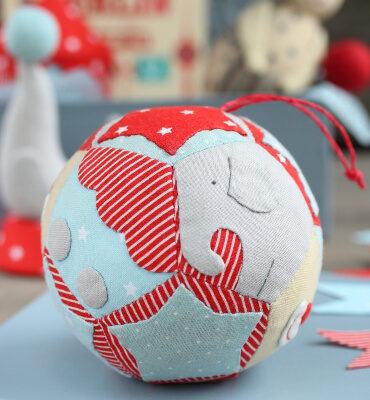 Find the Pattern by VecherniePosidelki HERE
9. Basketball Pillow-ball Tutorial by SmilingLife
If your household is full of sports fans, they will love this basketball pillow. Just be forewarned, the ball will probably be used in the house.
This is a quick and easy sewing pattern. It has a detailed tutorial and precise pattern. There are step-by-step instructions and 18 photos. The diameter of the pillow-ball is approximately 10 inches (25 cm).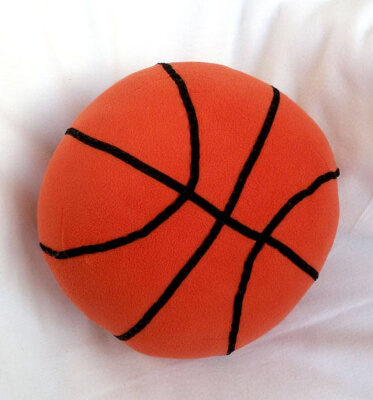 Find the Pattern by SmilingLife HERE
10. Sphere Sewing Pattern by Mignon Prider
On every occasion, we always make sure to arrange something nice to give to someone. If it's a birthday party or big events such as Christmas or other holidays, where everyone is present giving gifts is a tradition we cannot just forget. It's an essential part of our lives!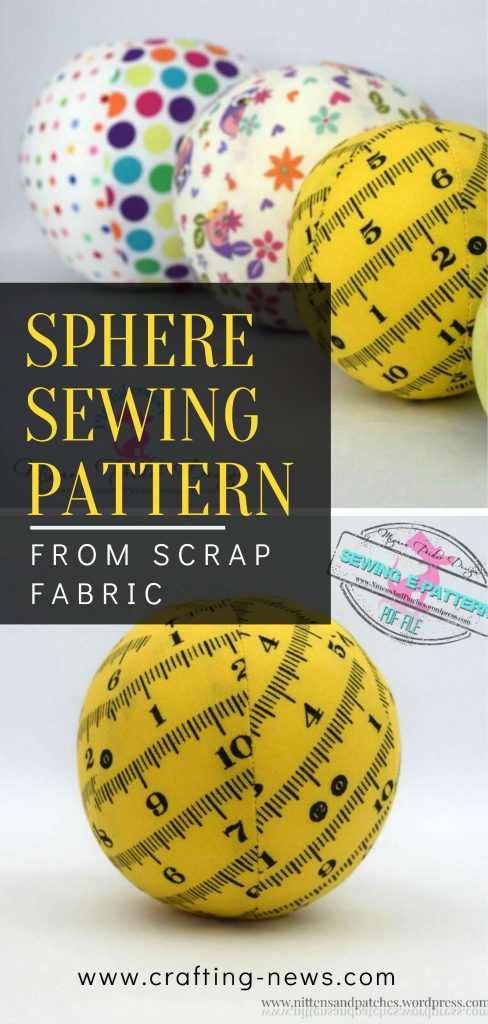 ABOUT THE SPHERE SEWING PATTERN
One crafter thought of a new technique to add up some more excitement and joy to every gift that we give. Mignon Prider of MignonPriderDesign created this sphere sewing pattern for a more personalized and creative gift.
With this sewing ball pattern you can sew the perfect ball to play with!
The sphere sewing pattern includes:
Complete templates for the 4 sizes of balls
Clickable List of contents
Quick and easy guide for the expert sewers
Step-by-step tutorial photos for the beginner sewers
a PDF format pattern in 960B file size
Anyone who would like to try this sphere fabric pattern today, you need to be of a confident beginner's skill level as well as someone who knows how to do some basic machining. It may be quite difficult at the start, but how can you tell if you won't even give it a try, right?
MATERIALS OF THE SPHERE BALL PATTERN
Fabric – use a scrap fabric for a more eco-friendly option
Filling – cotton or even the other scrap fabric
Tracing paper
Sewing pins
Pencil – or a sewing chalk


SIZES OF THE CREATED FABRIC BALL PATTERN
What will make you even more attracted to this sewing ball pattern is the thrill of how your output would look like. Using scraps of fabrics, both big and small depending on the size you prefer, you can already come up with this special craft.
HANDMADE GIFTING
Mignon Prider tells us that all her creations are designed personally for those sewers who like to have their personal touch on their crafts. Who wouldn't want to receive a gift that's handmade with the giver's efforts and love?
Both young and old loved ones and friends are going to love this! Getting a gift made in an extra special way such as this one always creates a great feeling of being loved and appreciated.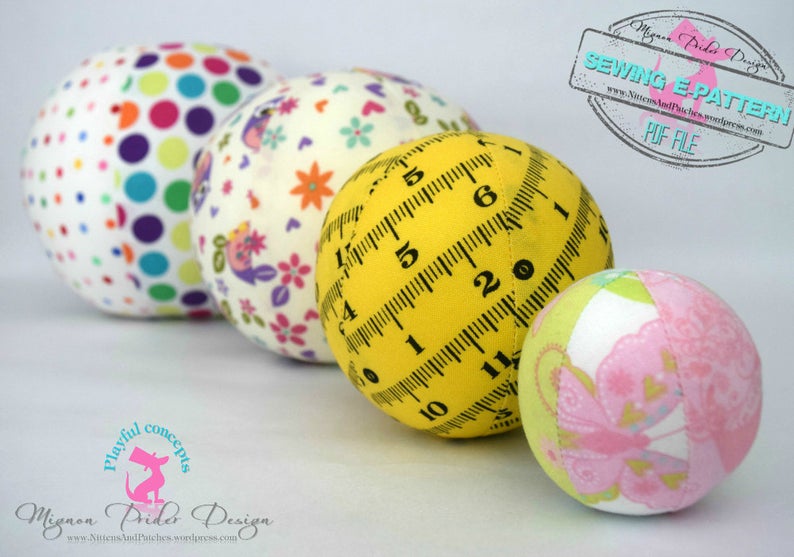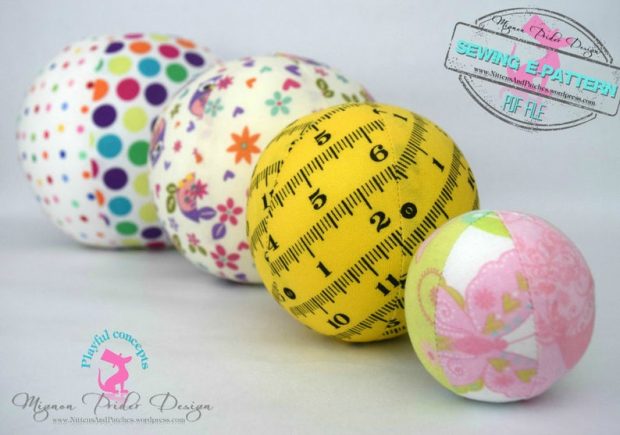 The cliché that says, "It's the thought that counts" still applies today when people value the idea of being remembered more than the price of the gift itself.
With you following the instructions carefully on how to finish this sphere sewing pattern spherical gift, you can not only produce nice gifts but also some nice decors for your home and probably reduce the scraps you keep.
GRAB YOUR SCRAP FABRIC AND USE THESE SPHERE SEWING PATTERNS TO MAKE SOME TOYS AND ORNAMENTS.
Sewing patterns do not have to be complicated. If you are looking for a fun pattern to make some toys or create baubles for your Christmas tree, try one of these sphere sewing patterns.
Don't forget to share with us your final work using this sphere sewing pattern. Please do post a picture of your work on our Facebook page.
For more crafting ideas, check out How to Grow Crystals at Home, Crochet Yarn Sphere Tutorial and Baking Soda Sea Art Tutorial.
Have you checked your calendar? See what's the next holidays and celebrations to come. Grab your scraps and start crafting your sweet little spherical gift with this Sphere Sewing Patterns!