How To Grow Crystals In Your Own Home For Under $5
Learning how to grow crystals is a beautiful way to spend some time with your children. The results are simply magical and everyone will love them. The great thing about this craft is that there are only one or two materials which you may need to purchase. Everything else you should have at home already.
And the resulting crystals are rock hard, so you can use them as a beautiful display piece in your home or even turn it into a piece of jewelry.

Check out the materials list and purchase any additional which you need. Then click on the link at the end of the post to follow the instructions on how to grow your own crystals.
Materials
3 Tablespoons Borax, about $4.00/box
1 Cup boiling water
Food coloring
Pipe cleaners, on hand or $1
Large jar, glass or pitcher
Dish cloth
Skewer, butter knife or chop stick
Fishing line, curling ribbon or string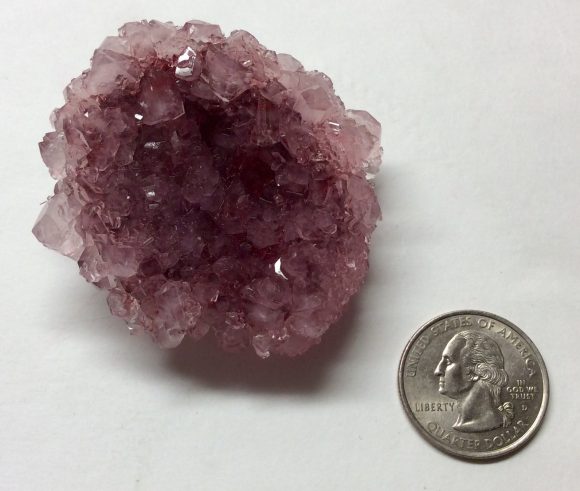 For more amazing crafting ideas, don't miss this Baking Soda Sea Art and Different Paper Mache Recipes.