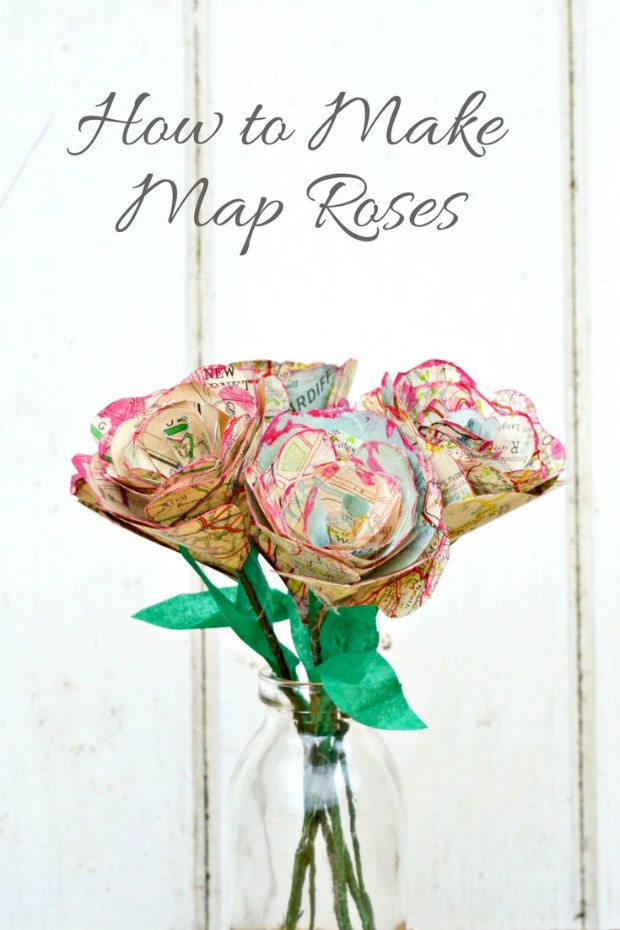 How To Make Map Roses
If you love flowers around the house but can't always afford to keep it stocked with fresh ones, then these map roses are a stylish and fun alternative to artificial flowers. A great way to recycle old maps and atlases that are out of date or just too worn, or for areas you don't need any more.
We think these would look great in the home, but also as a pretty hostess gift idea, or make them short and use them as embellishments for gift bags and boxes too.
Map Roses Materials
Old maps, atlas's etc you can get some awesome map wrapping paper
Scissors and Pen
Red watercolor paint and brush (optional)
Once you've finished, learn How to Make a Wire Dragonfly to pair it with your newly made roses.