They soar through your little adventurer's imagination breathing fire, challenging knights of the realm and guarding magical eggs against would-be thieves. In short, dragons are epic. And your half pint can't get enough of them. Indulge their fiery dragon dreams with one of these DIY dragon eggs.
Make one for yourself and send the rest to conquer the hearts of your kids, family members, and friends. It's a great project for Easter, or any other time of year when dragon eggs are in season.

1. DIY Dragon Eggs by Hometalk
This awesome looking Dragon Egg is so easy and inexpensive to make. All it takes is a foam egg and some thumbtacks. You place the thumbtacks in, overlapping them a bit on each one.
Whether your a Game of Thrones fan or just a fantasy lover this makes a pretty classy conversation piece!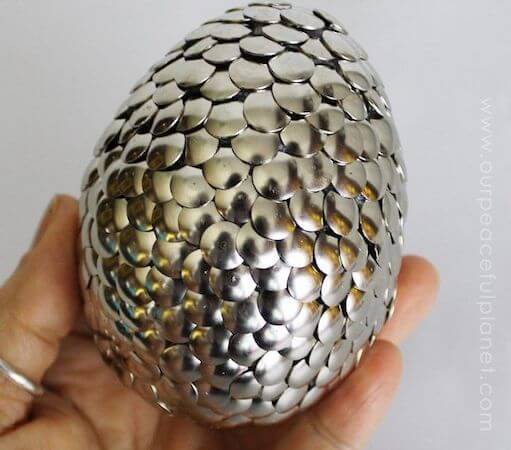 Get the tutorial here
2. DIY Dragon Eggs by Mommin In A Pinch
These Dragon eggs craft are so fun for the kids. They make great party favors and are fun for Easter egg hunts.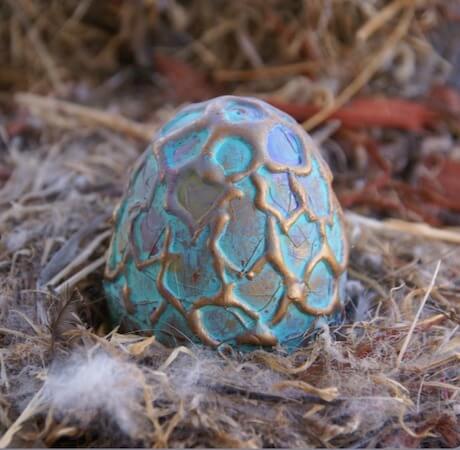 Get the tutorial here
3. Game Of Thrones Dragon Eggs Art For Easter by Jennifer Perkins
Winter is coming and so is Easter. Are you ready? You will be for both after learning how to make dragon eggs perfect for a Game of Thrones, Easter or better yet both!
Grab a pint of ale, some fishnet stockings and let's get medieval on some eggs.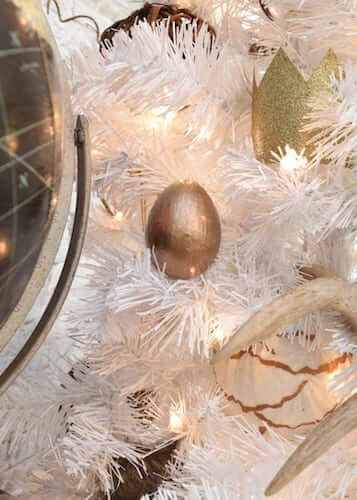 Get the tutorial here
4. How To Make Dragon Eggs by Rust-Oleum
If you're a fan of Game of Thrones or Harry Potter, these DIY dragon eggs will be right up your alley this Halloween. Display them on a metal stand for a unique look at your snack table or within your home décor.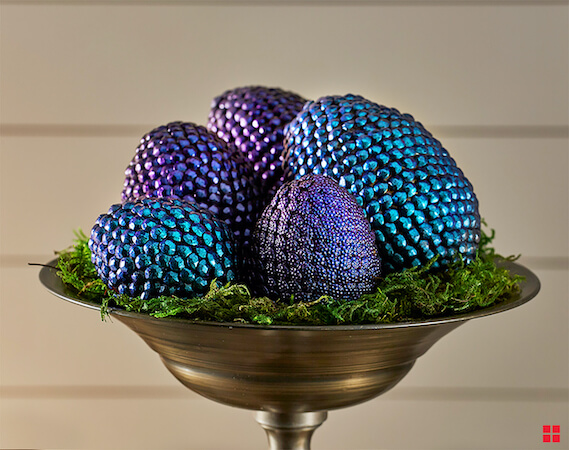 Get the tutorial here
5. DIY Dragon Eggs For Easter by NJ Family
Enter the dragon's lair to uncover colorful dragon eggs just in time for Easter. Or, just head to the kitchen and make your own. Crack and color hard-boiled eggs to create a fun effect that resembles reptilian eggs.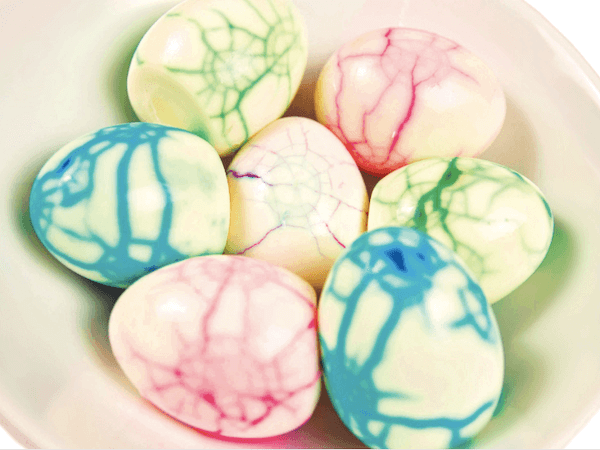 Get the tutorial here
6. DIY Dragon Eggs Craft by Alpha Mom
Are you one of those parents who likes to kick things up a notch when it comes to Easter egg hunts? Maybe throw some cash inside those eggs or a ticket to a movie instead of just boring old jelly beans?
Well, we might have just the notch for you with this dragon egg craft.
Your kids will think they stepped inside a magical wonderland when they find one of these bad boys for Easter. And they are relatively easy to make too!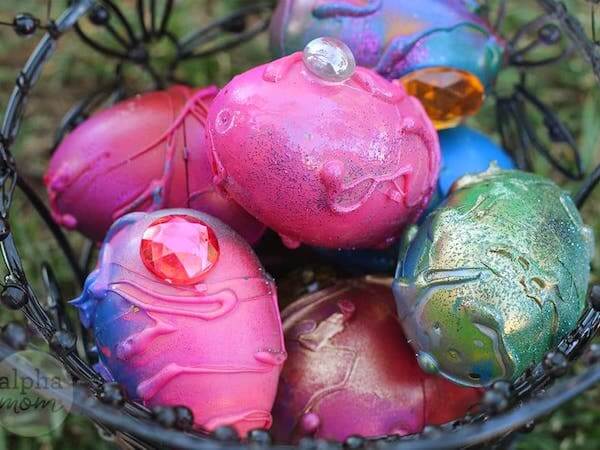 Get the tutorial here
7. DIY Dragon Eggs Charm Bracelet by The Socialites Closet
If you're a fan of Game of Thrones, you may think this charm bracelet is a bit reminiscent of the movie. But, either way, if you love dragons or dragon eggs, you may want to give it a try.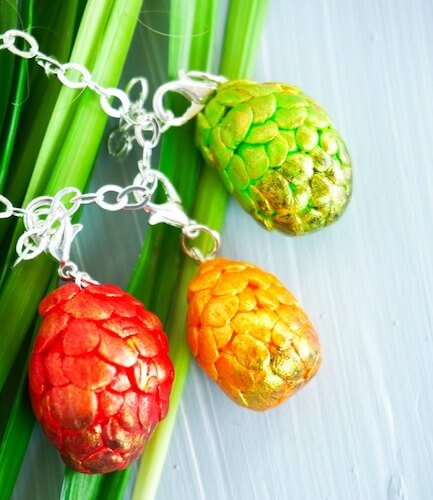 Get the tutorial here
8. DIY Game Of Thrones Dragon Eggs Art by Our Nerd Home
Anyone else planning a Game of Thrones party? Here's a quick, easy project – make some DIY Game of Thrones dragon eggs art. Fill Them up with candies (and dragons!).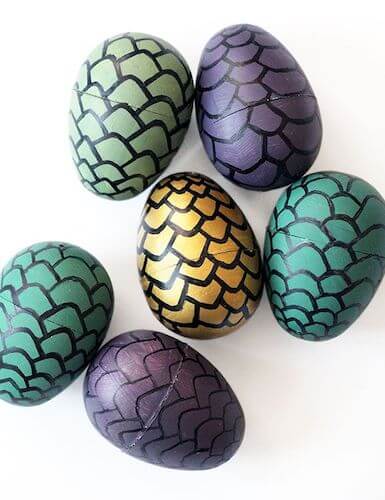 Get the tutorial here
9. DIY Dragon Eggs Centerpiece by Fun 365
If you're planning a Game of Thrones Watch Party, then this DIY craft is perfect! With some simple craft supplies and more importantly, without walking through fire, you can craft up these ready-to-hatch dragon eggs.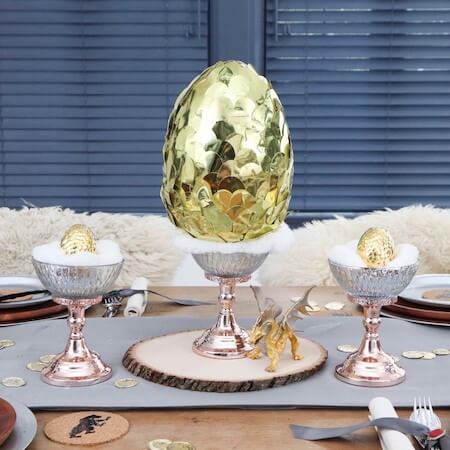 Get the tutorial here
10. How To Make Dragon Eggs by The Purple Pumpkin Blog
Using marbling ink is a fun and beautiful way to decorate paper, but what about using marbling to decorate other things too?
This tutorial shows you how to make dragon eggs using this easier than you might think technique!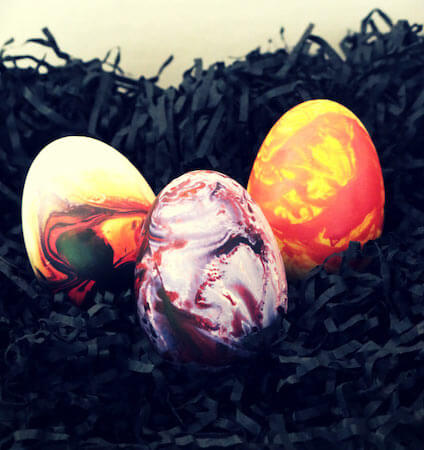 Get the tutorial here
11. Papier Mache Dragon Egg by Lottie Makes
Follow these simple instructions to create your own dragon egg craft in class or at home. It can be easily re-purposed to a Dinosaur Egg, too!
This is a really fun paper-mache activity that would be a great arts and crafts project for an art lesson or as activity at a themed birthday party.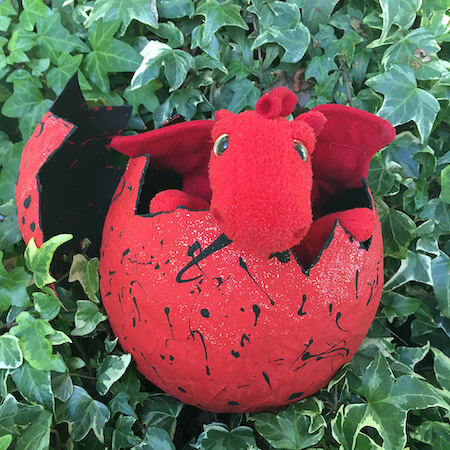 Get the tutorial here
12. How To Make Dragon Eggs by Adventure In A Box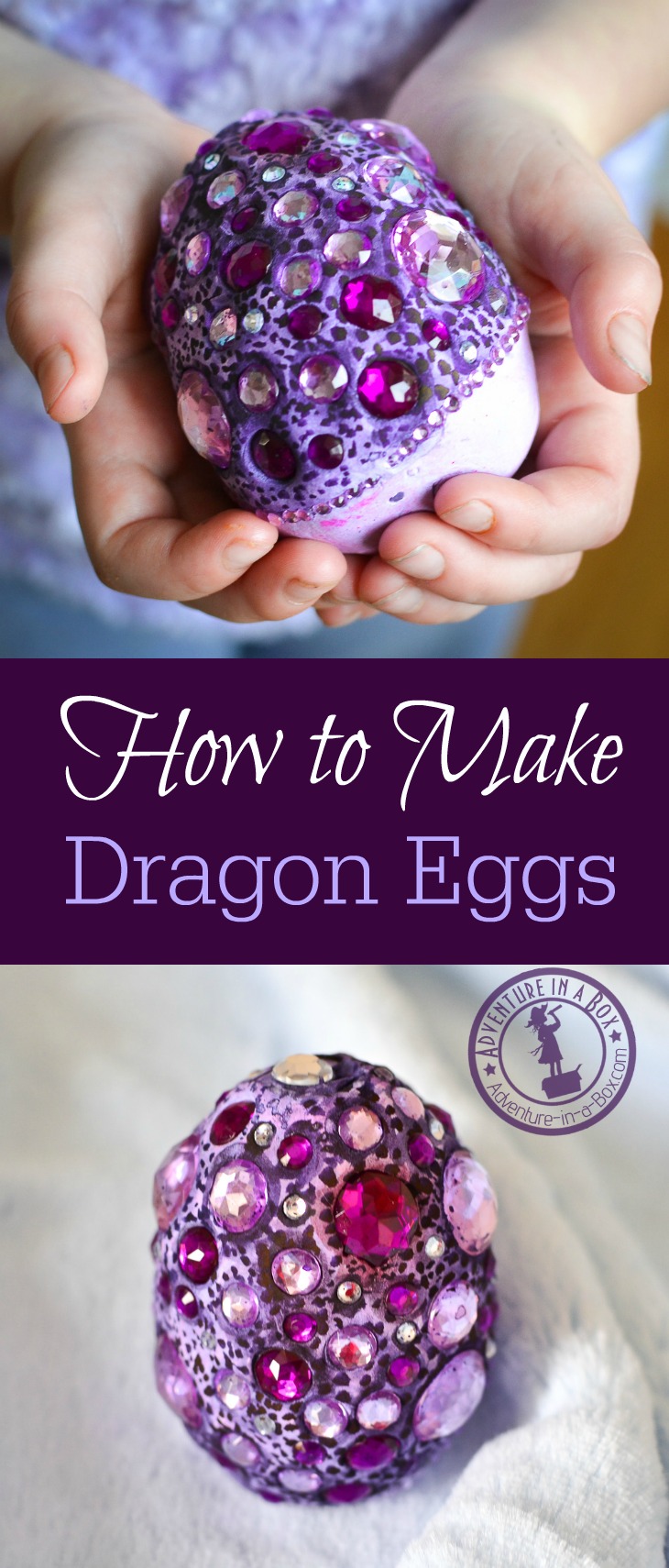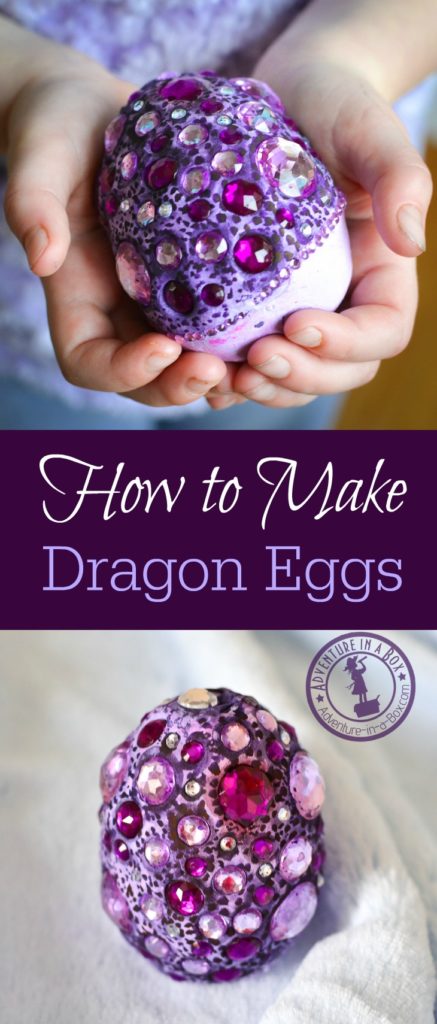 How to make dragon eggs
Dragon Eggs have always fascinated me. And now I can make my own to put out on display for the world to see. And now you can do the same with this free tutorial.
When I was a child, one of our teachers was an avid fan of the Hobbit and Lord of the Rings, and once a week we had quiet time while he read us the stories and we could just sit and listen, and let our imaginations run wild.
I dreamed of the adventures, the travel, and the treasure and have ever since been a lover of the series. The image of Smaug sat on his treasure with his belly encrusted with jewels came immediately to mind when I saw this amazing project to make your own Fantasy Jewelled Dragon Egg.
You will need:
This is a fun craft that the kids can enjoy, or create your own really glitzy and artist versions – like your own Faberge eggs!
Get the full tutorial here.
THESE DIY DRAGON EGGS ARE GREAT FOR A FUN EASTER PROJECT OR JUST A GAME OF THRONES SUPER FAN! DON'T YOU THINK?
So, create your own dragon egg, take a picture, and share it with us on Facebook. We'd love to see how yours turned out!
For more egg crafts to make in your free time, check out our Egg carton crafts and Crochet Easter Egg Patterns . Keep the crafting rolling!
For now, let's indulge our fiery dragon dreams with a few of our favorite DIY dragon eggs!