Classic and timeless; those are the words that can describe the FREE Giant Dahlia Quilt Pattern. This pattern has been around for years but still got its impeccable look that stands out!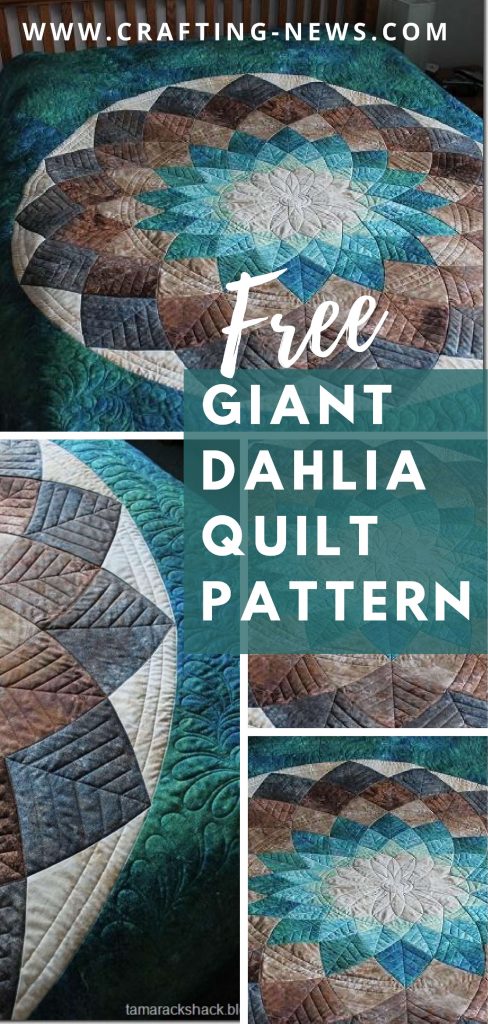 FREE Giant Dahlia Quilt Pattern
The dahlia quilt shows versatility as well for it suits almost any decor. You can either mixed it up with a modern motif bedroom with nude or pastel shades or with an eye-catching traditional bedroom setting with bold and striking colors.
You will definitely have fun designing your very own dahlia quilt because you can use your inner creativity in mixing and matching colors that'll depend mainly on your own preference. Let your imagination do its thing!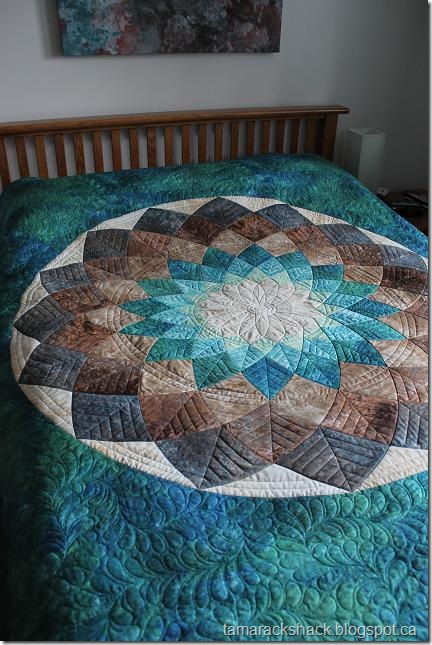 MATERIALS NEEDED TO MAKE THE GIANT QUILT
1/4 yard solid color for A
2 1/2 yards light print for # 1 (for B and M)
2 1/2 yards dark print for # 1 (for C, E, and L)
5/8-yard medium print for # 1 (for D and M)
1 yard light print for # 2 (for G )
1-yard medium print for # 2 (for F)
1/2-yard dark print for # 2 (for H)
7 yards muslin (for I, J, K, N and panel)
7 1/2 yards backing and facing fabric
Batting – 80 inches x 102 inches
THE QUILT PATTERN IS PERFECT FOR
Stay-at-home Moms and GrandmothersQuilting is a perfect yet productive way to pass time. Most moms or even grandmothers will find the dahlia quilt pattern very enticing for how it blooms and turns the motif of most bedrooms more appealing than it has ever been.

They can make this dahlia quilt pattern for themselves in their respective rooms. Each members of the family could also have one as well to match the entire family!

Just make sure to match the motif of each bedroom for them to customize colors correctly. This can also be a perfect present to their loved ones and friends especially their grandchildren.

Those who wanted to start a small-scale businessQuilting is a craft that requires time, effort, and dedication. You really have to have a bag of patience to pursue this kind of craft.

But if you love making hand-crafted items and think of it as both your hobby and passion, why not earn doing the things you love?

Making your own design and color of this dahlia quilt pattern will definitely sell out for its unique style and enticing appearance!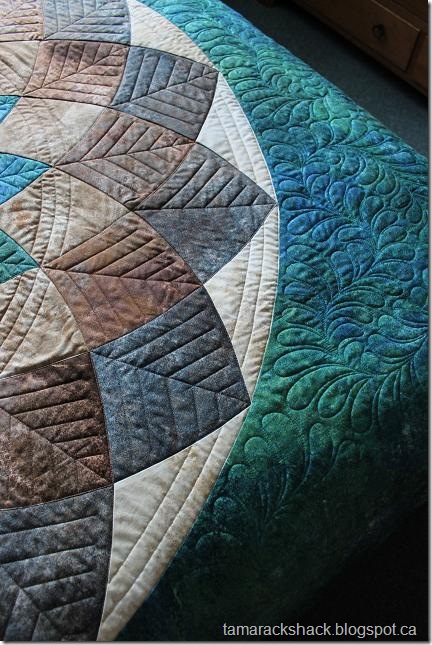 NOW YOU CAN START MAKING YOUR DAHLIA QUILT PATTERN
This dahlia quilt pattern is worth the time and effort. It is a perfect addition in styling your bedrooms. Whether you're aiming for a modern or a traditional room motif, it'll definitely go with your décor either way.
Aside from its stylish entree, it'll also serve you it's functionality for this dahlia quilt pattern will keep you warm and cozy throughout the night, leaving you all calm and relaxed the next day!
Can't get enough of quilting crafts? Check out our Pretty Garden Quilt Pattern Tutorial and also see our tutorial on How to Bind a Quilt with Mitered Corners.
So, what are you waiting for? Spruce up your bedding and room motif with this FREE Giant Dahlia Quilt Pattern and get that stylish room and the good night's sleep that you deserve.