Ghost Lollipops Easy Halloween Trick Or Treat Idea
Ghost Lollipops are quick and easy to make. Soon the Trick Or Treaters will be at your door so it's time to start organizing their treats. Something as simple as a lollipop surely won't satisfy them. But what if that lollipop was turned into a Halloween ghost? Now we're talking! So let's whip a few these lollipops into shape and they will be all the rage with this seasons trick or treaters.
This Halloween craft is super easy and the kids will even want to get involved.
For The Halloween Ghost Lollipops, You Will Need:
Kleenex Tissues
Round lollipops
Black Sharpie
Tiny elastics (from the hair section at the dollar store)
Thin orange and black ribbon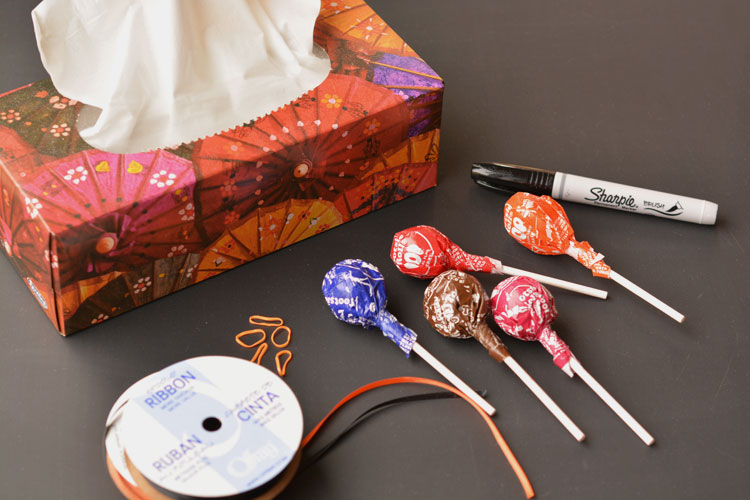 Making The Halloween Ghost Lollipops
As I mentioned above, making these ghost lollipops is a very easy and quick task. Just follow these 6 simple steps and you will be ready to go for Halloween.
Place a Kleenex tissue on your bench
Cut a smaller piece of tissue and place it in the middle of the full sized tissue (this will help to hide the color of the lollipop).
Place the lollipop head on top of the 2nd tissue.
Bunch up the tissues onto the stem of the lollipop and place a tiny elastic around it to hold the shape.
Dot two eyes onto the lollipop head.
Tie the pieces of orange and black ribbon around the stem to hide the elastic.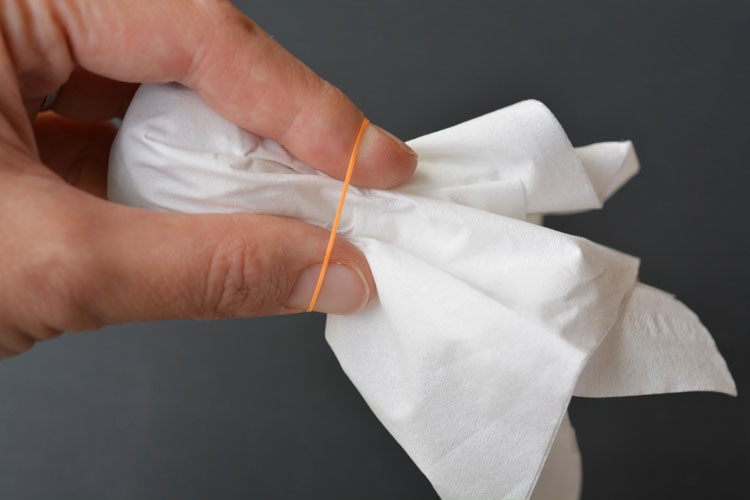 And that's a wrap! You could make up a whole bunch of these treats in about 10 minutes and the kids will absolutely love them.
Check out the full tutorial for the ghost lollipops over at One Little Project