How to make a bath bomb at home is very simple and uses very safe ingredients, so it is suitable for supervised activities with quite young children, it can be a fun activity to do at home and even encourage them to take a bath or enjoy bath time even more!
Ready to take your soak to the next level? Keep reading for simple, customizable, affordable DIY bath bomb recipes.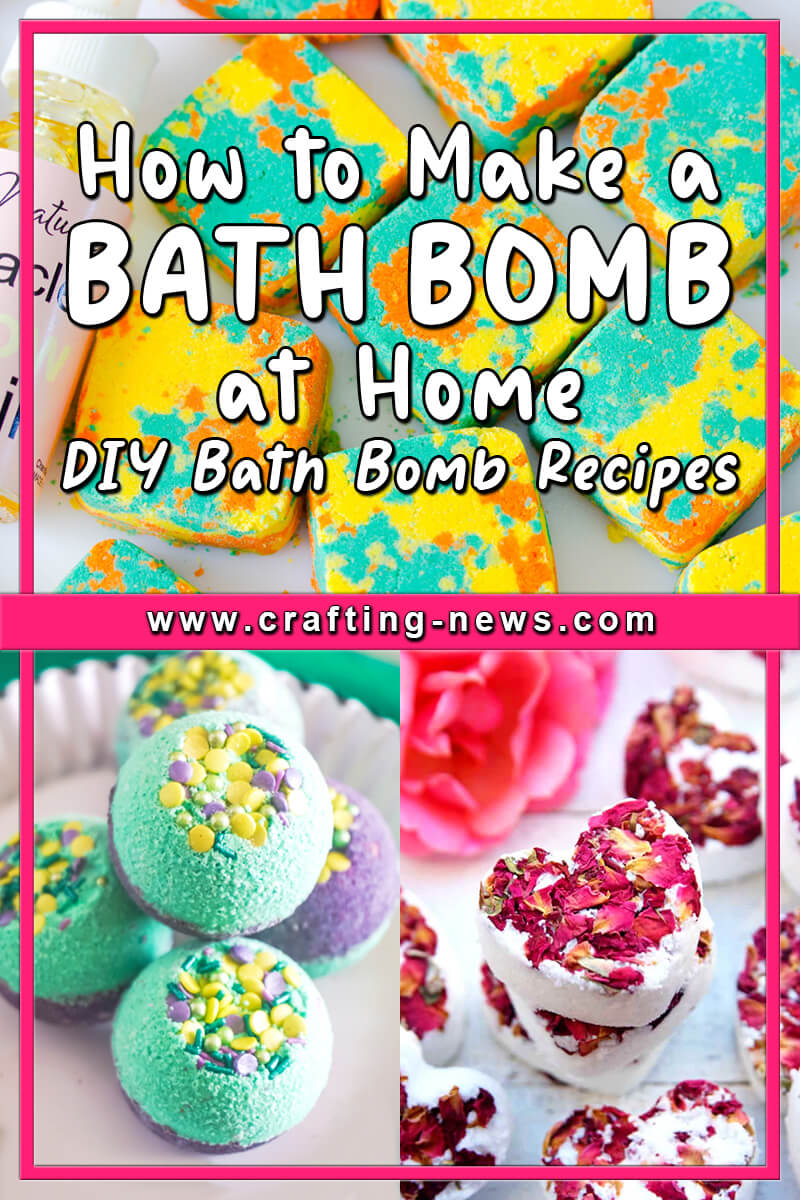 Bath bombs can add a little zest and fun to a soothing self-care ritual, but they typically cost $5-$15 each, which can add up quickly.
Fortunately, you don't have to spend your hard-earned money on this delightful indulgence if you choose to make your own bombs at home.
1. How To Make a Bath Bomb at Home by Crafts By Amanda
This is a pretty easy project for young kids with some supervision. Spark their imagination by letting them help measure and mix, fill the molds, and decide on colors and fragrance.

It's a perfect project for tweens and teens to create on their own, or for adults to make as gifts for the holidays or birthdays!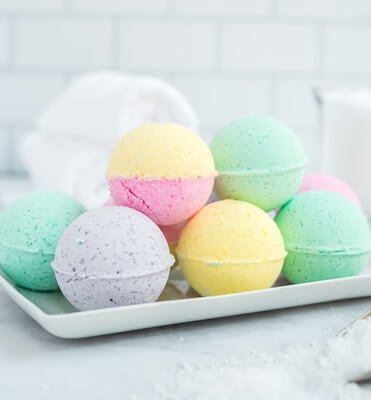 Follow the tutorial here
2. DIY Birthday Cake Bath Bomb by A Pumpkin And A Princess
These DIY Birthday Cake Bombs are made with soap icing and sprinkles. These are great for birthdays, favorite things parties and spa themed birthday parties.
Taking a bath with these will almost make you feel like you are indulging in delicious birthday cake, without all of the calories!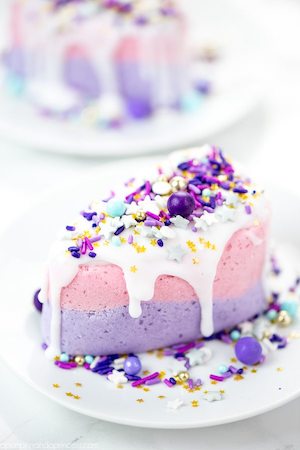 Follow the tutorial here
3. How To Make Surprise Black Bath Bombs by The Makeup Dummy
These cute looking pink petal bombs have a dark secret hidden inside. Learn how you can make these hidden black bombs at home. First it starts as a pretty rose petalled bomb. But as it fizzes the black starts to ooze out from the sides, leaving a trail of darkness behind!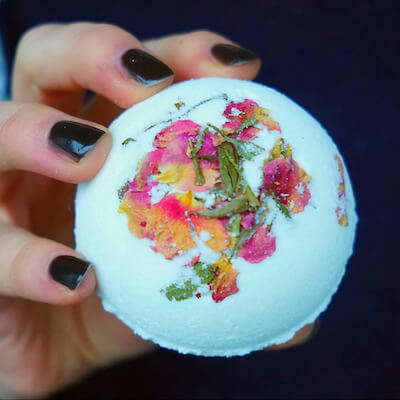 Follow the tutorial here
4. Midas Touch Bath Bombs by Soap Queen
If you're looking for a super luxurious bath experience, these Midas Touch Bombs are the project for you! Covered in King's Gold Mica, these bombs fill the tub with gold shimmer and leave sparkle on the skin.

Cocoa butter is added to the dry ingredients to create a barrier on the skin that helps retain and restore moisture. Meadowfoam oil is also used for its moisturizing and non-greasy feel.
They are scented with a combination of Champagne Fragrance Oil and Orange Peel Cybilla Fragrance Oil to create a bubbly and fruity mixture that smells just like a mimosa!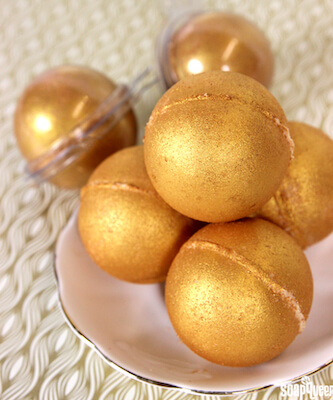 Follow the tutorial here
5. Rainbow Sprinkle Bath Bombs by Bitz & Giggles
Watch the rainbow appear when these bombs hit the water and start to fizz! They smell great, they're fun to make and they're soothing to the skin!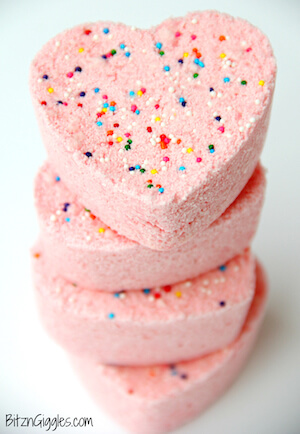 Follow the tutorial here
6. Galaxy Bath Bombs Recipe by STEAM Powered Family
Learn how to make Galaxy Bath Bombs with activated charcoal that are out of this world! While also learning practical chemistry in this fantastic hands on science lesson for kids.

Making bombs can be a fun way to liven up bath time! This galaxy bombs activity will make your bathtub seem like an out-of-this-world oasis.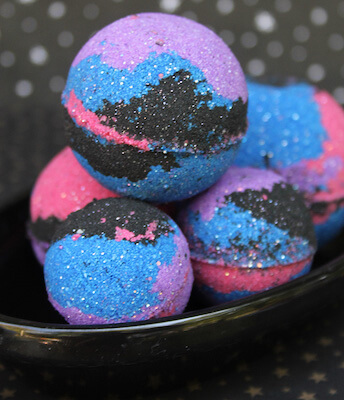 Follow the tutorial here
7. DIY Bath Bombs Without Citric Acid for Kids by Country Hill Cottage
DIY bath bombs without citric acid are a great homemade bomb recipe for kids. These bombs turn a boring bath time routine into a fun experience for girls and boys. Learn how to make and customize this easy 3-ingredient funfetti bath fizzies with sprinkles, color, and essential oils that are safe for children.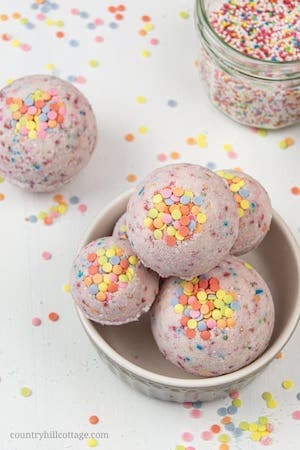 Follow the tutorial here
8. Rose Milk Bath Bomb by A Pumpkin And A Princess
This DIY Rose Bomb is made with rose petals, rose essential oil and milk powder to help nourish and moisturize skin. Soak in a bath with this lovely bomb for a relaxing experience or give to someone you care about as a pampering spa gift.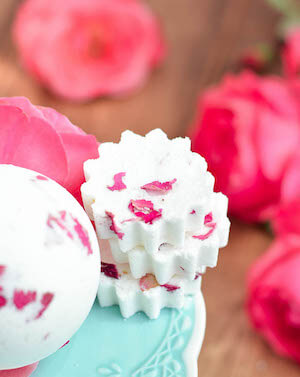 Follow the tutorial here
9. Green Tea Bath Bombs by Purely Katie
This homemade bath fizzy recipe is made with moisturizing green tea extract. Drop one of these bombs into your tub to create a relaxing and luxurious bath experience.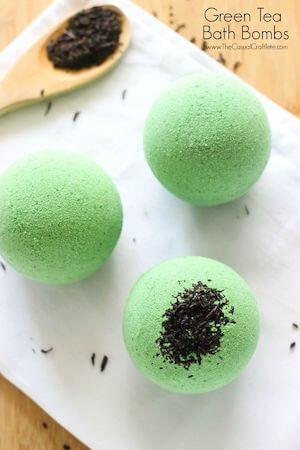 Follow the tutorial here
10. How To Make Hot Cocoa Bath Bombs by Lovely Greens
Imagine relaxing after a long day in a steaming bath of hot chocolate. The warmth soothing tired muscles while rich chocolately aromas swirl through the air and melted cocoa butter moisturizes your skin. The best part of all? It could actually good for you!

Though little ones probably won't be interested in the beneficial properties of cocoa, they will absolutely love the chocolate and natural fizz that makes these handmade bombs both aromatic and fun!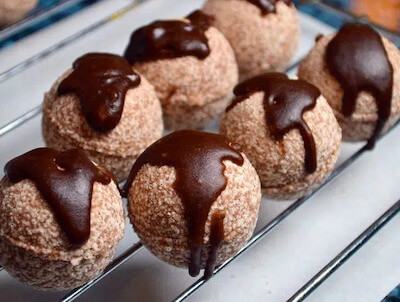 Follow the tutorial here
11. Lush Bath Bomb Recipe by Homemade For Elle
These bombs are large, they smell heavenly, and they even have naturally colored Epsom salt on top. These are easy enough for anyone to make at home with a few ingredients and about 10 minutes.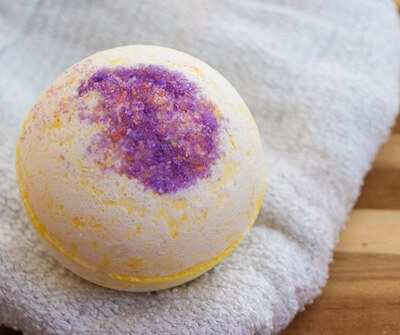 Follow the tutorial here
12. Donut Bath Bombs by The Country Chic Cottage
Did you know that you can make your own bath bomb? And in a donut shape? It is easier than you think and just look at how cute they are! Yep they even have a glaze – of soap!
They are perfect for parties, gifts, and so much more. These DIY bath bombs actually look like edible donuts. Don't leave them lying around or someone might try to eat one!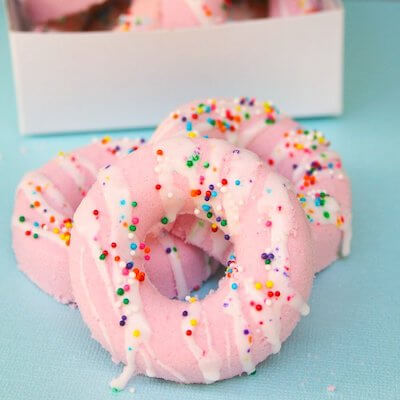 Follow the tutorial here
13. Dinosaur Bath Bombs by Tweak And Tinker
These dinosaur bombs are just adorable. You could give these out at a themed birthday party as well since one batch makes about 24 bombs! Each bomb is scented with lavender essential oil as well for a relaxing effect.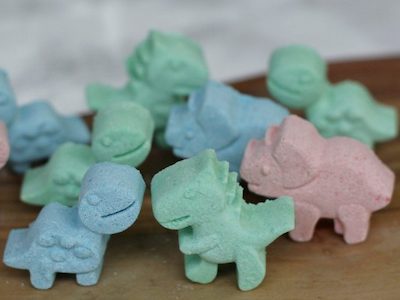 Follow the tutorial here
14. Mermaid Bath Bombs Recipe by Ruffles And Rain Boots
These mermaid bombs look amazing, smell amazing, and can be made two ways! They're filled with colorful sprinkles that dissolve in the water, and they are loaded with fruity essential oils so they'll smell great. You can customize them too!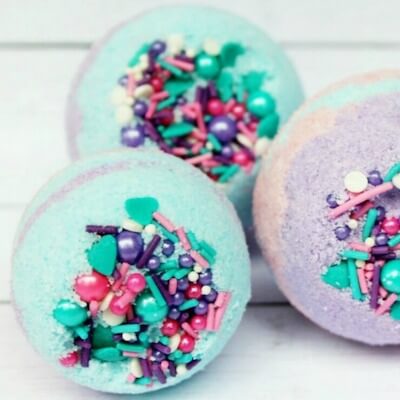 Follow the tutorial here
15. Homemade Pokeball Bath Bombs by Lemon Lime Adventures
Even experienced Trainers need to relax after a hard day of searching for Pokemon! If you have a kid who hates taking a bath, a set of poke ball bombs will entice them to want to get clean after a day of play!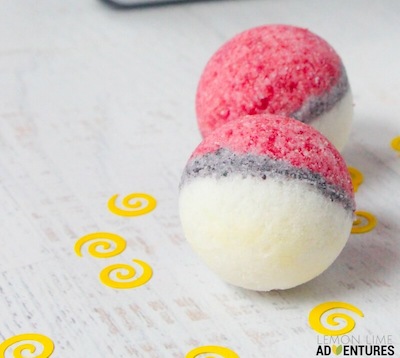 Follow the tutorial here
16. Succulent Bath Bombs by Your Beauty Blog
This adorable succulent bomb recipe is made with coconut milk powder and shea butter to moisturize skin. It also has a cute bath melt succulent on top for more moisturizing for your skin.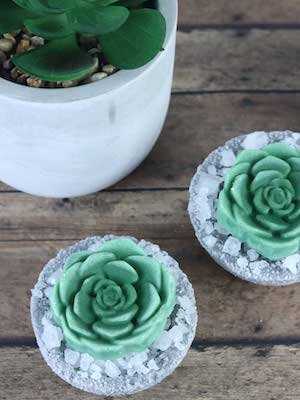 Follow the tutorial here
17. DIY Unicorn Bath Bombs by A Pumpkin And A Princess
If you've ever wanted to embrace your inner unicorn, then now is the time! This DIY glittery unicorn horn bomb will be a hit with both children and adults.
It contains dainty glitter stars, as well as a pastel color palette you're sure to love. We'll definitely be making a few batches of these to give out as party favors!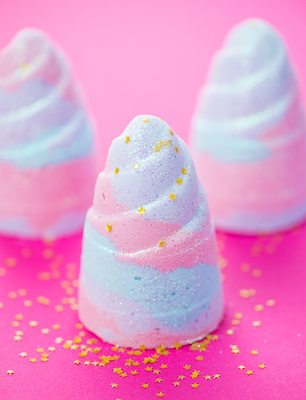 Follow the tutorial here
18. Fizzy Cupcake Bath Bombs by This Grandma Is Fun
If these cute DIY bath bombs are making you salivate, you're not alone! We think they're works of art. You'll find these bombs incredibly fun to create, plus they make the perfect gifts for loved ones on special occasions or simply 'just because'. You can even experiment with different colors or patterns to create similar sweet treats.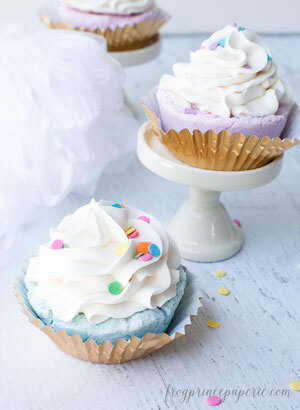 Follow the tutorial here
19. Iridescent Pearl Bath Bomb by Soap Queen
Want to add some extra sheen to your skin next time you soak in the tub? This DIY iridescent bomb has been made with a pearly sparkle to help you achieve just that!
We love the mermaid-inspired color palette of pink, lilac, and aqua blue too. They'd be the perfect party favour for an under-the-sea themed party.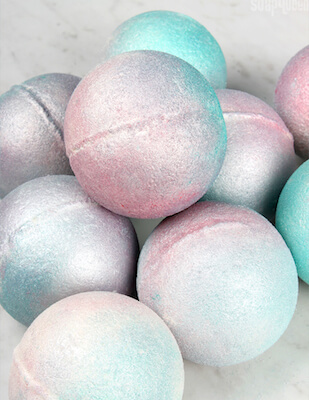 Follow the tutorial here
20. DIY Bath Bombs by Fraiche Living
The ultimate relaxing craft project is here! Easily make your very own DIY Bombs with a few ingredients like epsom salts, essentials oils and dried flowers. These make a great project to spoil yourself (highly recommend) or as a thoughtful homemade gift.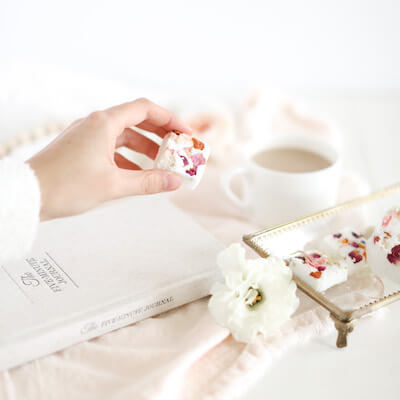 Follow the tutorial here
21. DIY Starfish Bath Bombs by Everything Etsy
Can you think of a cuter way to soak in the tub, than with this adorable starfish lush bombs recipe! Such an easy to follow recipe and perfect for any ocean loving adult and a fun idea for kids.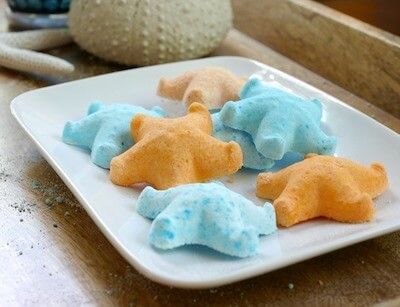 Follow the tutorial here
22. Geode Bath Bombs by The Makeup Dummy
Have you always wondered how those beautiful geode bombs are made? Well, this is the tutorial that started it all! These intricate DIY Geode Bombs are absolutely stunning!

These beauties are half bath salt melt, half bath bomb. The silver/gold bottom makes the bath fizzies look just like real rocks and the gold makes them look out of this world!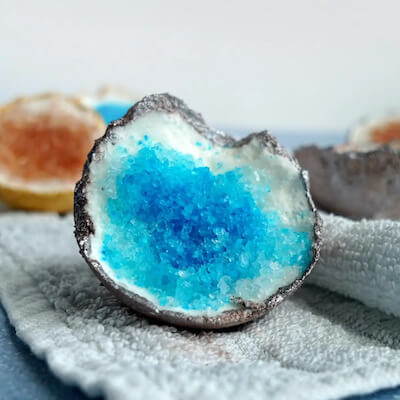 Follow the tutorial here
23. Cotton Candy Easter Egg Bath Bomb Recipe by Girl Loves Glam
This Cotton Candy Easter Egg Bomb recipe is really fun, festive, and will have your bath smelling like you just stepped foot into a candy store.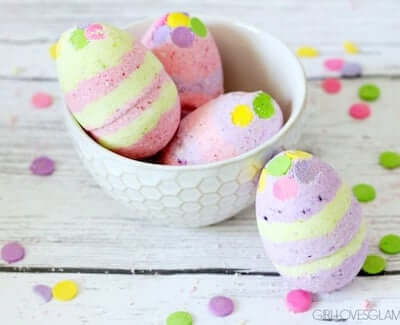 Follow the tutorial here
24. DIY Lavender Bath Bombs by Happiness Is Homemade
Relax and unwind at bedtime with these calming and soothing chamomile lavender bombs. DIY bombs will melt away your stresses and help you drift away to Dream Land after soaking under a layer of silky lavender-colored suds.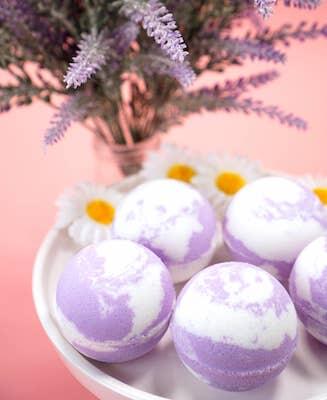 Follow the tutorial here
25. Heart Rose Bath Bombs by Happy Go Lucky
Make these pretty Heart Rose Bombs with this easy tutorial. Fragrant fizzy rose bombs infused with dried roses and essential oil molded into a heart. A fun gift for all your favorite people and a great way to pamper yourself after a long day.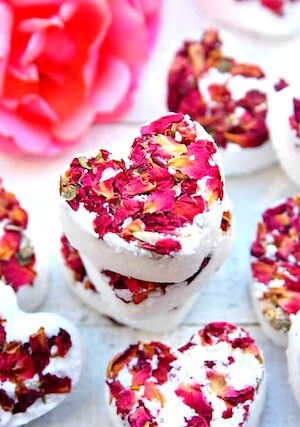 Follow the tutorial here
26. DIY Pumpkin Spice Macaron Bath Bombs by Elle Sees
What would this time of year be without a little bit of pumpkin spice? Or a lot of pumpkin spice. You will love that these Pumpkin Spice Bombs are in the shapes of little macarons, I think it is such a nice touch and they would look so pretty piled up together on the side of the bath.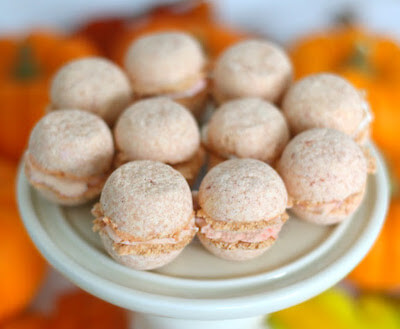 Follow the tutorial here

27. Beauty And The Beast Homemade Bath Bombs by Sugar, Spice And Glitter
These bombs, pretty enough for any Princess, are made using coconut oil. The red roses are actually Wilton rose candies.
Since some essential oils are not recommended for children, this recipe uses baking vanilla and lemon flavoring. What a great idea and what clever bomb ingredients!`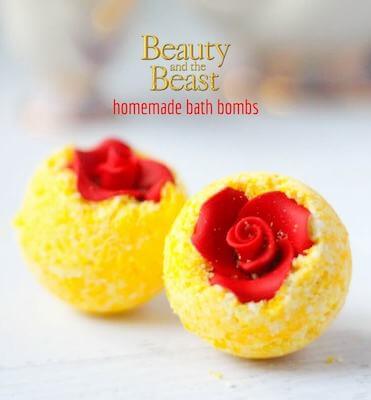 Follow the tutorial here
28. Frozen Snowflake Bath Bombs by See Vanessa Craft
Frozen is truly a phenomenon. If your kids can't get enough, they will love these Disney Frozen inspired DIY bombs. Using a silicone mold, you can shape them like snowflakes and they smell like peppermint. Top them in for a magical bath time your kids won't be able to stop talking about.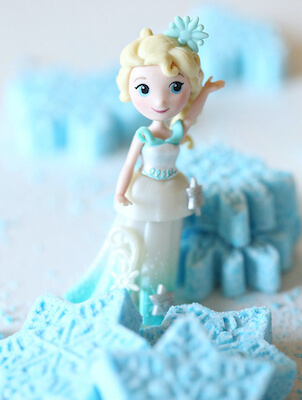 Follow the tutorial here

29. Coffee And Cream Bath Bombs by Beauty Crafter
Coffee Bath Bombs may just be the best DIY gift for coffee lovers that they can't drink. To add to the coffee bath benefits, this recipe also includes powdered milk.
The addition of milk soothes the skin and creates a foaming action as the bomb dissolves in warm bath water.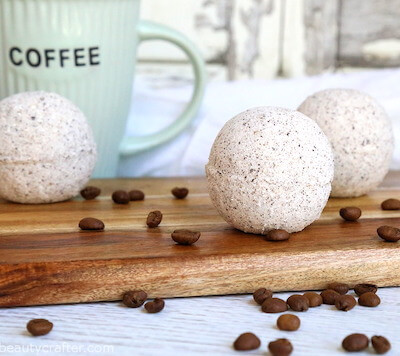 Follow the tutorial here
30. Activated Charcoal Bath Bombs by Creative Green Living
These charcoal bombs look so cool! If you want to make your entire bath black, you've got to try making these. They even offer some great benefits such as detoxification and absorbing excess oil from your skin.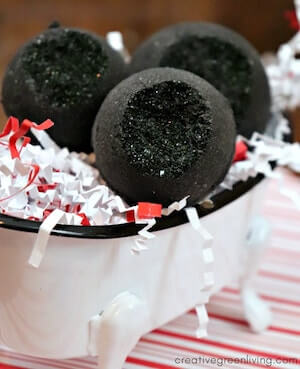 Follow the tutorial here

31. DIY Rose Bath Bomb Bars by Homey Oh My
We've featured various shapes of bath bombs among this list, but none quite as elegant as these DIY bath bomb bars. They can be wrapped a whole lot easier than a sphere, plus this specific recipe contains nourishing ingredients such as rose buds, rose petals, and rose essential oil to pack that pretty punch!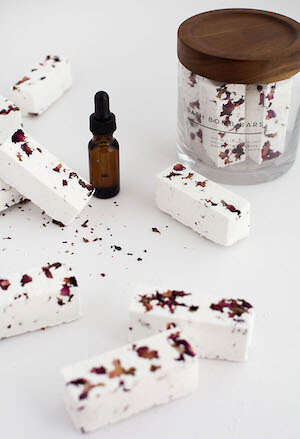 Follow the tutorial here

32. Mason Jar Bath Bomb by The Country Chic Cottage
This Mason Jar Bath Bomb tutorial is so easy to make and perfect for gift-giving. Whether you are making this bath bomb for yourself or someone else, you will love the pleasant aromas and colors these homemade bath bombs have to offer. If you like Lush bath bombs, then you're going to love making this bath bomb at home.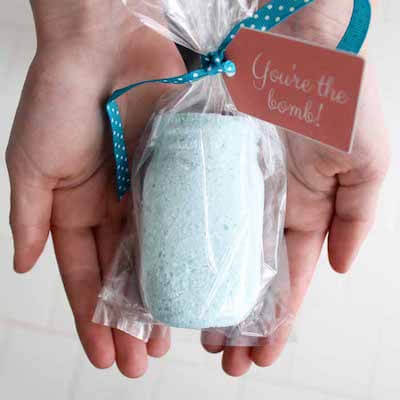 Follow the tutorial here

33. Cherry Blossom Bath Bombs by A Pumpkin And A Princess
This easy bath bomb recipe is made with skin nourishing grapeseed oil, which is great for sensitive skin. In a few simple steps, you can create your own flower bath bombs that make a beautiful gift for mom.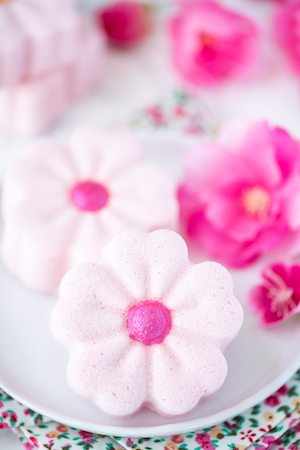 Follow the tutorial here
34. Fish Bath Bombs by Beauty Crafter
Whether you have a sea theme in your bathroom or just like the thought of fish in the bathtub these little Fish Bath Bombs are just the thing. They are no harder to make than any other bath bomb. You may actually find they are a little easier to make than the spherical bombs, when making a large batch.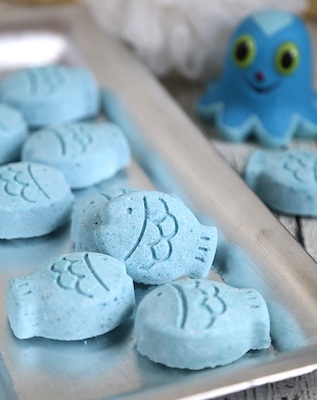 Follow the tutorial here
35. Watermelon Bath Bomb Recipe by Happiness Is Homemade
Learn how to make bath bombs with this easy homemade bath bomb recipe! Yummy scented watermelon DIY bath bombs make a great gift idea!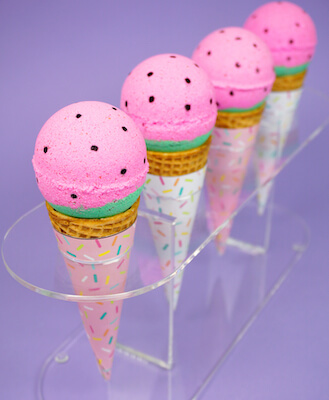 Follow the tutorial here
36. Tropical Mani Bath Bombs by Savvy Naturalista
Tropical scents are some of our absolute favorites, and they are the best way of transporting yourself to somewhere hot and sunny during the colder months when you can't physically go there.

Pop one of these tropical mani bath bombs in your bath, close your eyes and you won't be able to tell the difference between your tub and a tropical island sea.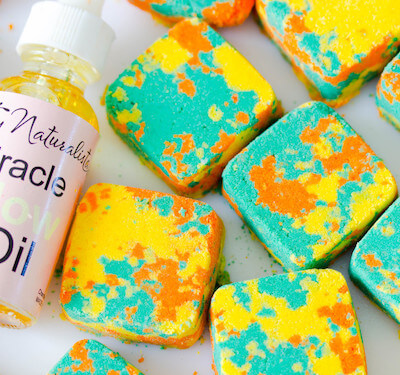 Follow the tutorial here
37. DIY Pearl Bath Bombs by Soap Queen
Inspired by the ocean, these bath bombs are made with real pearl powder. Pearl powder is made from milled freshwater pearls and contains nutrients like calcium and magnesium. The bath bombs also contain seaweed extract and they're topped with blue sugar pearls. Place one in your bath to feel like a sophisticated mermaid.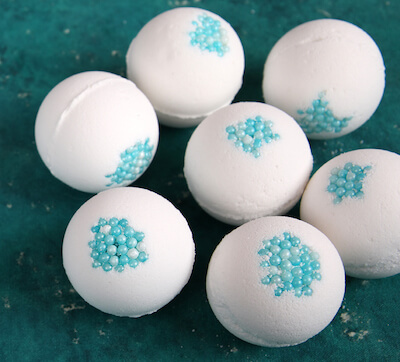 Follow the tutorial here
38. DIY Hulk Bath Bombs by Dollar Crafter
Want to have Hulk-sized fun in the bathroom? These DIY Hulk Bath Bombs are a great idea for making kids bath bombs at home. Hulk is green and purple colored just like these bath bombs turning your bathroom into Bruce Banner's lab! Plus the best thing about these is that they are a super easy to make with kids and include a superhero sprinkle surprise!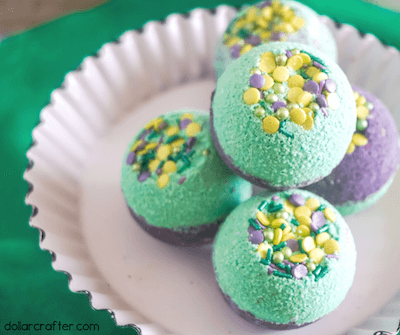 Follow the tutorial here
39. Ice Cream Scoop Bath Bombs by I Am Not The Babysitter
This recipe for all-natural bath bombs is so much fun. Kids and adults will love the playfulness of the ice cream shape, and the best part is that they are just as enjoyable in the bath! You can customize the coloring and flavors however you'd like.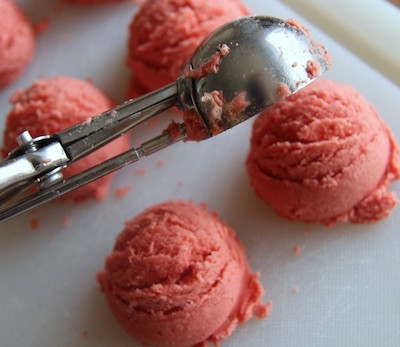 Follow the tutorial here
40. Matcha Green Tea Bath Bombs by Mom Foodie
Green Tea Bath Bombs harness both the healing power of green tea and the benefits of Epsom salts. This bath bombs recipe is easy to make, and would be a wonderful homemade gift for a loved one.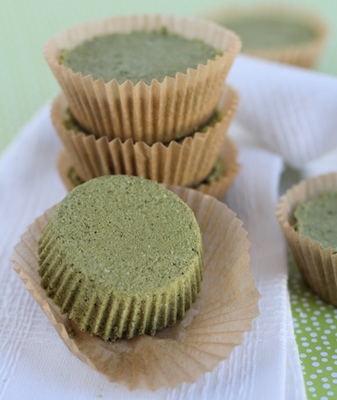 Follow the tutorial here
41. Pumpkin Spice Latte Bubble Bath Bomb by Soap Queen
If you're ready to celebrate fall, these Pumpkin Spice Latte Bubble Bath Bombs are the perfect way to do so. Why just drink a Pumpkin Spice Latte when you can bathe in one? Or better yet, maybe drink one while taking a bath!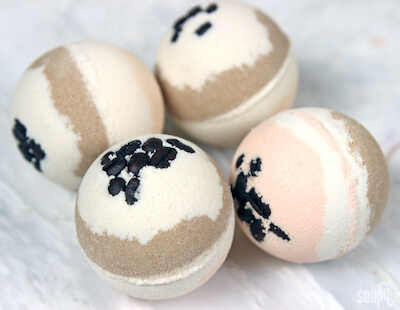 Follow the tutorial here
42. DIY Death Star Bath Bomb by A Pumpkin And A Princess
Whip up some Death Star Bath Bombs so you can restore peace to your galaxy by destroying the dreaded space station. Try out these blends to help you meditate on the force, experience exotic locales, or snuggle up with your favorite Wookie while you begin your Star Wars movie marathon.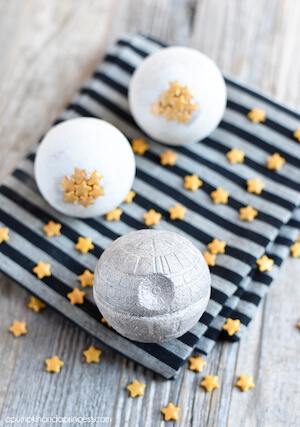 Follow the tutorial here
43. DIY Bath Bombs With Sprinkles by Beth Bryan
Make your own DIY Bath Bombs at home with this easy recipe! Kids will love the sprinkles, but you can let your imagination run wild with fun colors, fragrances and toys to put inside.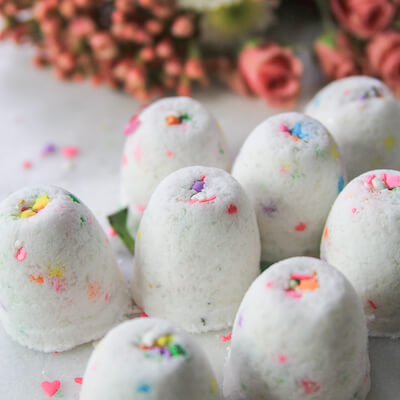 Follow the tutorial here
44. Poop Emoji Bath Bombs by Beauty Crafter
What could be funnier than Poop Emoji Bath Bombs in the bathtub? No one will even complain when they receive these lil stinkers as a gift. Not only are they cute, they also smell like hot cocoa in your bath!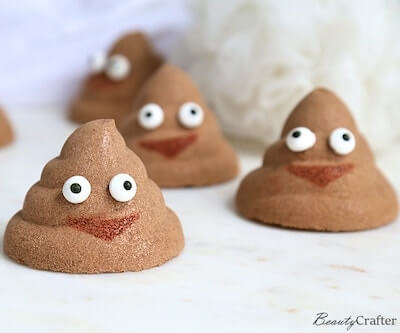 Follow the tutorial here
45. How To Make A Bath Bomb at Home
If you want to know how to make a bath bomb the simple way, then this is right stop for you. This recipe calls for a few simple ingredients which you will most likely already have at home. So gather your supplies and make a few bombs!

You can use different essential oils for different scents, depending on what you like. We love vanilla and coconut the most. You can also add some glitter or flower petals to add a zing to your bath bombs.
You can make these as a perfect little gift for your friends and family, or just to pamper yourself. After all, who doesn't love a nice relaxing bath.
Ingredients for making a bath bomb
To make this bath bomb recipe you will need the following ingredients:
1/2 cup baking soda
1/4 cup corn starch
1/4 cup Epsom salt
1/4 cup citric acid
4 tsp coconut oil
2 tsp water
1 tsp essential oil
A few drops of food coloring (optional)
Bowl
Whisk
Bath bomb molds
Method
Combine all of the dry ingredients in the bowl.
Add the wet ingredients, slowly, while whisking until well combined. The mixture should be just wet enough to stick together in clumps.
Press the mixture firmly into the mold until full. Close the mold and remove the excess mixture from the sides.
Let the mixture sit in the molds for 5-10 minutes.
Carefully remove the bath bombs from the molds and let them dry for 24 hours.
And that's it, you're done! This is such a quick and simple recipe, which is why we love it so much.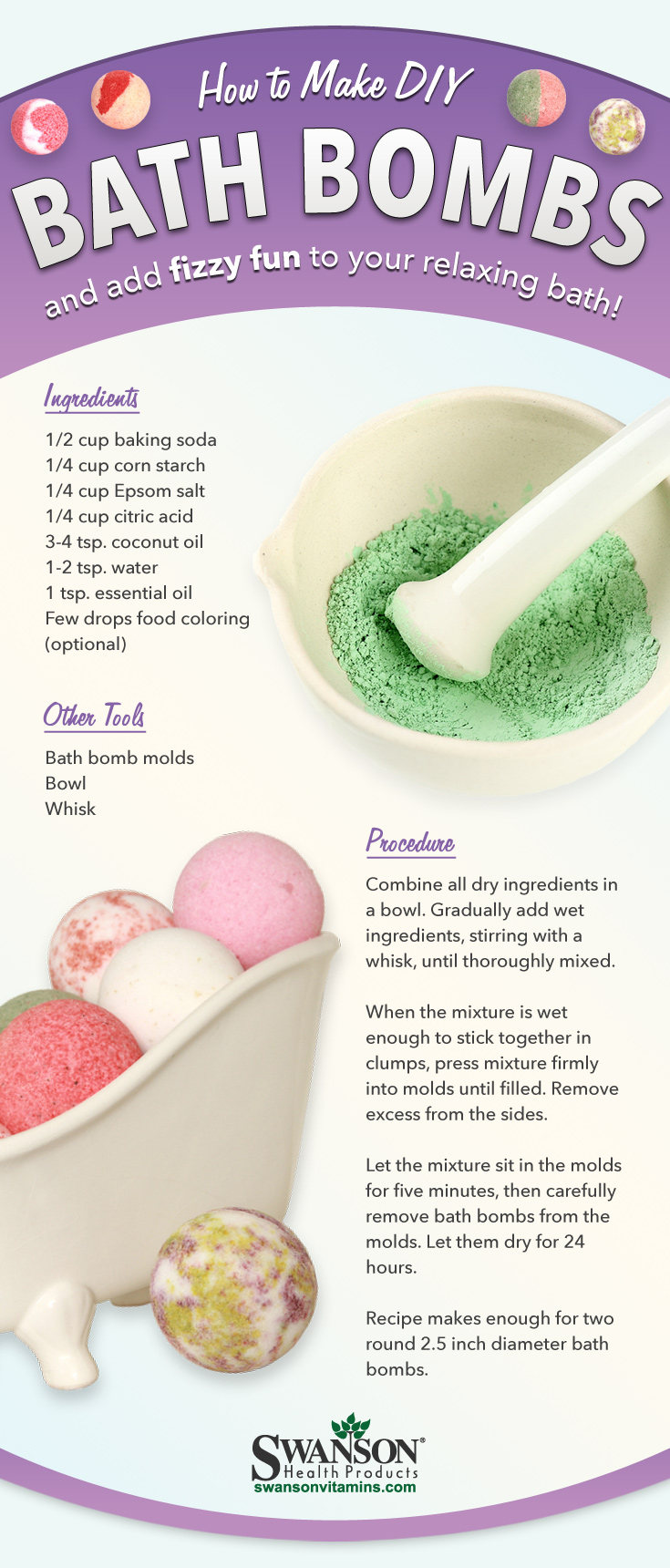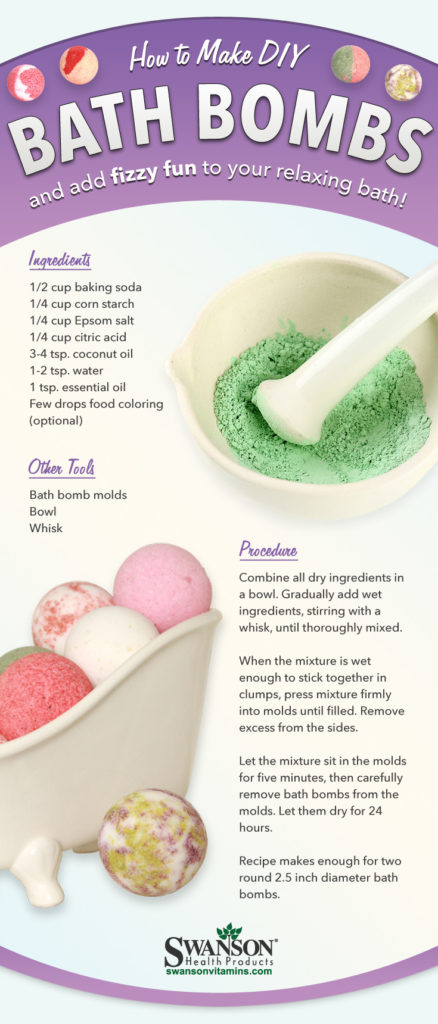 Also see: How to Make Homemade Soap Bars and Homemade Bathroom Scrub
Finishing Up With Variations On How To Make A Bath Bomb
If you want to make these DIY bombs even more spectacular, you can try a few different things. Firstly, you can use different shaped molds such as flowers, love hearts, cupcakes or even Santa to create cool and different bath bombs.
You can also try mixing different colors into the same bath bomb by separating the mixture into different bowls before adding the coloring. And of course you can add different ingredients for an extra luxurious and therapeutic feel to your bath bomb.
Thanks to the guys at Swanson Health Products for the recipe.
WHIP UP SOME DIY BATH BOMBS FOR A FUN AND EASY DIY GIFT!
Which of these recipes are you making? Share your progress with us on our Facebook Page. We'd love to see!
After you've gotten all your bath bombs made, be sure to take a peek at our 21 DIY Lip Balm Recipes, 21 DIY Homemade Body Scrubs, and 15 DIY Foot Scrub Recipes, too.

With these basic how to make a bath bomb recipes, creating bath bombs should be pretty easy, and you'll be sudsing in a colorful, scented bath in no time!