Have you ever noticed some of your favorite sweaters starting to become loose and all stretched out? Or have you recently bought a sweater online but it turns out their sweater sizes are a little big for your physique? Well, we got the solution for you. We will be teaching you How to Shrink a Sweater!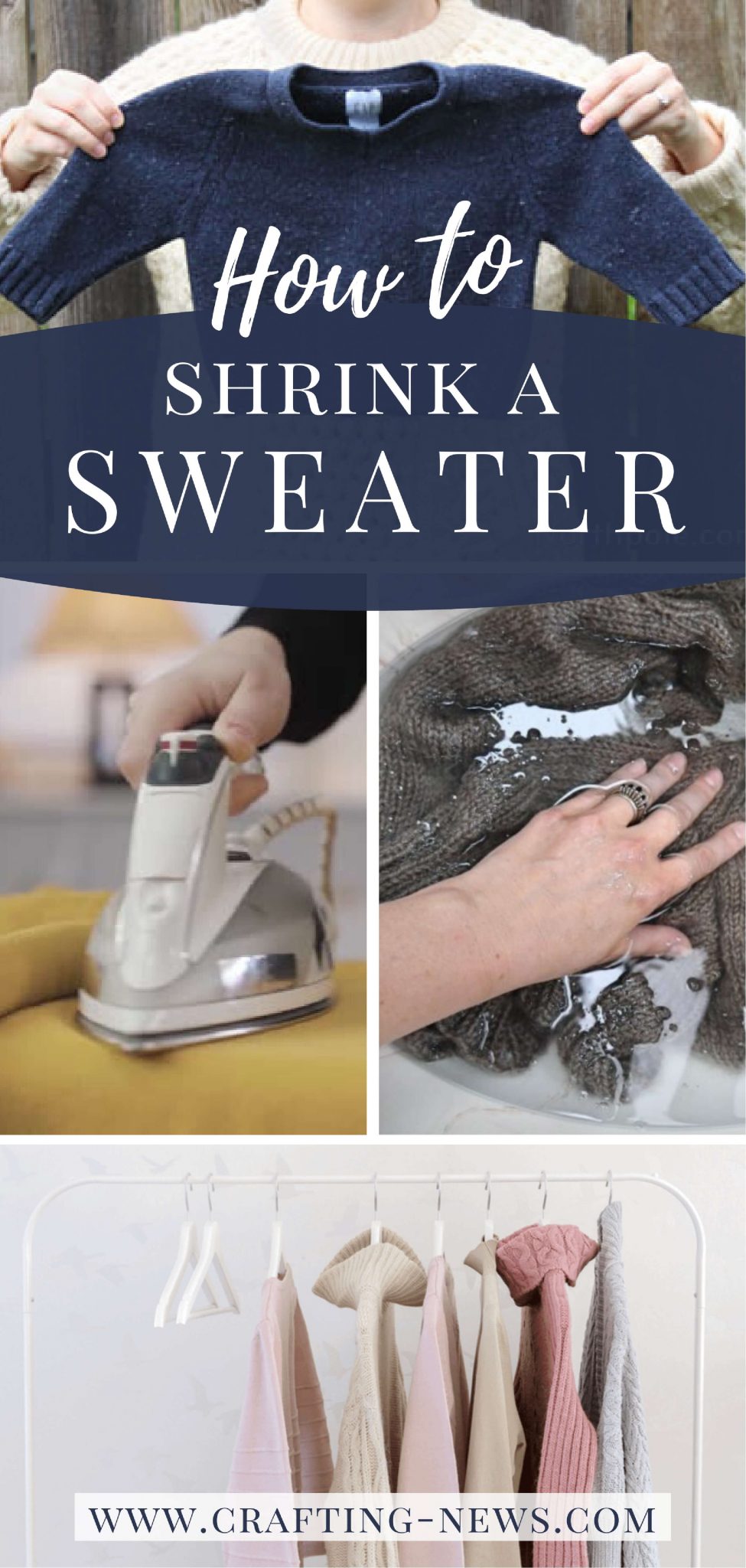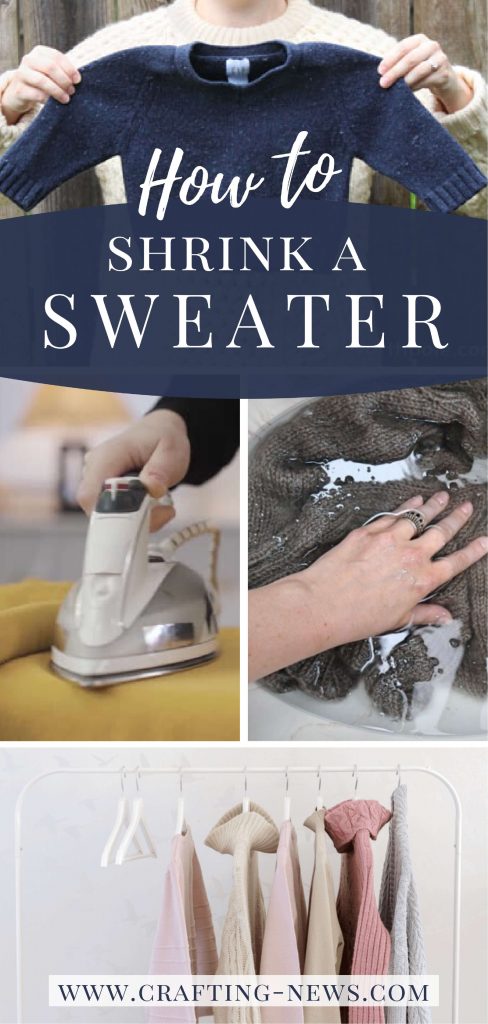 How to Shrink a Sweater | Written
Whether your sweater is made up of wool, angora, cashmere, mohair and other cottony textiles; you can definitely shrink it to re-shape and resize it or bring it back to its original forms from the comforts of your homes. Try this out before going to the tailor!
We will be providing you with 3 methods on how to shrink a sweater that have been proven and tested to exquisitely mold bigger sizes of sweaters into a much more fitting and smaller sizes textile!
METHODS FOR SHRINKING A SWEATER
Here are some methods accurately used in shrinking sweaters. Note that each method may only work for specific kinds of fabrics indicated below.
Methods included are:
Shrink with the use of a washer and dryer
Shrinking with an iron
The reshaping method
SHRINK A SWEATER WITH THE USE OF WASHER AND DRYER
Best used for:
mohair
wool
angora
cashmere
PROCEDURE
Start by machine washing the stretched-out sweater with the use of hot water or hot cycle. Make sure to wash it and time it for just about 10 minutes, always remember to check it from time to time.
To avoid ripping of sweater fibers into your machines, you may want to consider putting your sweaters in a pillow case. A laundry mesh bag for delicates would prevent snagging as well.Turn your sweaters inside out while washing it to avoid color fading.
On low heat setting, let the sweater dry for about 25minutes. Check on your sweater every 6 minutes to make sure that the sweater fibers are tightening up. By this step, your sweater will become short and thicker in texture.
Last step is to fit. See if you've got your desired sweater size. If you're not satisfied with the result and still think it's still quite big, you can simply redo and repeat the dryer process.
SHRINKING A SWEATER WITH IRON
Best for 100% cotton fabrics
PROCEDURE
Start by boiling water in a large pot that can contain and easily soak your sweater. Once the water in the pot is boiling, add the sweater and boil it for approximately 5 minutes. If you're worried about the colors fading from your sweater, you can simply add 240ml of white vinegar to your boiling water.
Drain the water and remove the sweater. Dry it with a towel by blotting. For it to be completely dried up, try rolling it up in the towel. This will help squeeze all the water out of it.
Once the water is all squeezed out, proceed to the last step by ironing the sweater on high heat for 5 minutes. But before doing this, make sure your sweater is on a flat surface or on an ironing board. Cover it with a towel or a cloth while ironing to prevent damages caused by excessive heat.
THE RESHAPING METHOD OF SHRINKING A SWEATER
Check out our guide on How to Wash Wool.
PROCEDURE
Start by filling your sink or a basin with cool water. It should be deep enough to soak the entire sweater. Add a tablespoon or 15 millimeters of bleach-free detergent. Give the concoction a stir using your hands.
Turn your sweater inside-out. Then, soak your sweater into the mixture you've made for about 5-10 minutes. Every 3 minutes, carefully swirl the water and check on your sweater.
Dry up the sweater by blotting with a towel. You can also squeeze out the excess water by pressing it against the wall. You can roll the sweater in the towel, but never ever wring! Wringing it will damage the fabric.
The next step is to gently push together the parts of your sweater you want to shrink. If your aim is to shrink the whole sweater then you have to squeeze the entire fabric together. On a flat surface, put your hand on the sweater and let your fingers do the pushing. Placing a towel will help with the excess wetness.
Lastly, air dry the sweater by placing it on a flat surface and allowing it to take in its new form. Keep any disturbance away from the sweater such as pets and toddlers. Also, don't air dry it in a place with direct sunlight. Direct heat will increase the shrinkage.
Now you know how to shrink a sweater. It's all made easy and you can do it from the comforts of your home without any help. It simply requires a few steps and you're good to go.
Just always remember to use the right method to specific types of fabric indicated to avoid unwanted damages to your favorite sweaters.
There you have it! Your very own sweater back to its original form – a form that fits your style and preference! The methods above are the most effective of all on how to shrink a sweater.
Happy shrinking!