Image Transfer Using Packing Tape – DIY Clear Labels and Stickers
There is nothing better than having a beautifully organized home, and what better way to organize than with image transfer labels! Just imagine having a pantry full of labelled jars and containers; everything would go in the right place and you will be stress free. Ah the bliss.
And how about names on the kids school books, images on vases and decorating your entertainment pieces with gorgeous images.
Using packing tape to do an image transfer is a very simple and cheap way to make labels. Make sure you have all of the materials and tools listed below and you're ready to start.
Materials
Heavy duty packing tape
Inkjet printer
Standard office paper
Scissors
Spoon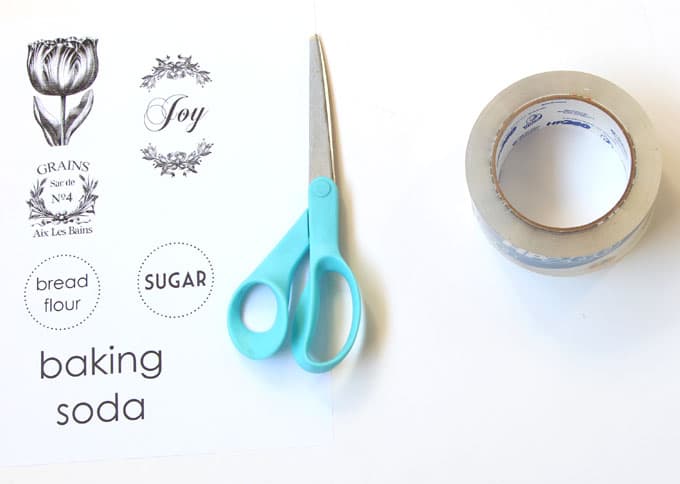 The Process
The general process of these image transfer labels is very simply. Basically, you print off the image or text that you want. Then you place the packaging tape over the image.
Heat the back of a spoon and rub the hot spoon onto the tape. It is easiest to heat the spoon over a gas stove. Make sure you press very firmly and cover the entire area where the image or text is. Then cut around the tape and image or text.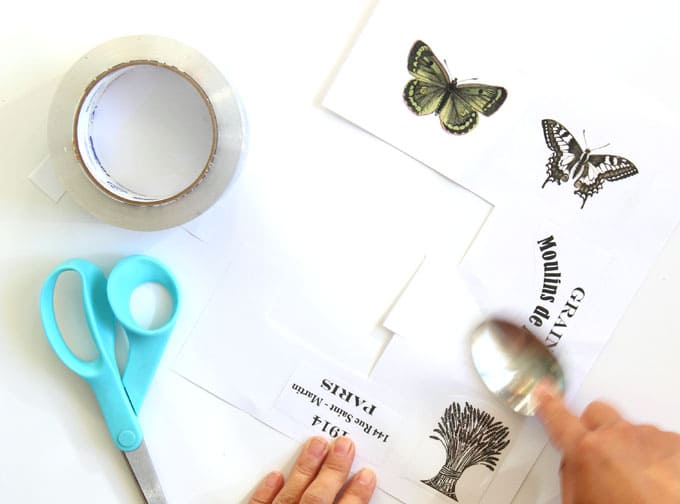 Now soak the tape for at least 5 minutes, however closer to an hour is best. Then you simply peel the paper from the tape, and the tape will remain sticky. Place the tape on whatever item you wish. And Voila! You are done.
Top Tips
Ensure you use a heavy duty packaging tape such as the Duck Brand tapes. If you use a thin tape the resulting label may lose stickiness or become cloudy.
You can transfer color images. Just remember that images with lots of contrast work much better than images with subtle shades.
A larger image can be transferred by cutting the image into strips and treating each strip as a separate image. Then, once the transfer process is complete you can stick the labels next to each other to put the image back together.
So, it's time to get creative with your labels!
If you love this idea, you'd also like this DIY Celtic Knots Jewelry and DIY Felt Roses Tutorial.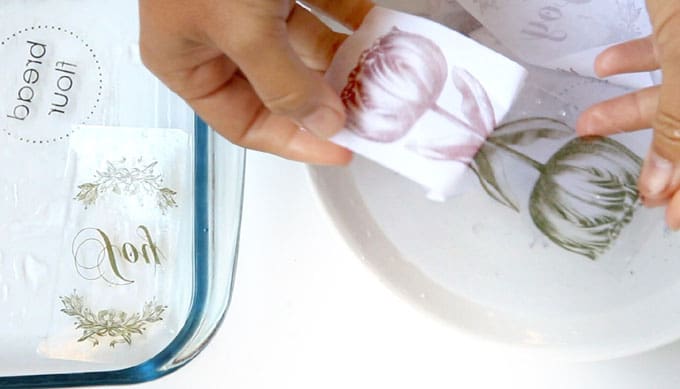 You can see the full instructions for the image transfer process here