If you are interested in sewing your own stylish top, take a look at the list of kurti patterns I have listed below. Kurtis are extremely comfortable, versatile pieces of clothing. They are the ideal piece of clothing to wear during the summer.
You can dress them up or down effortlessly. You can wear them with jeans, leggings, or slacks. Wear them with heels or flats. The way you style your kurti is completely up to you.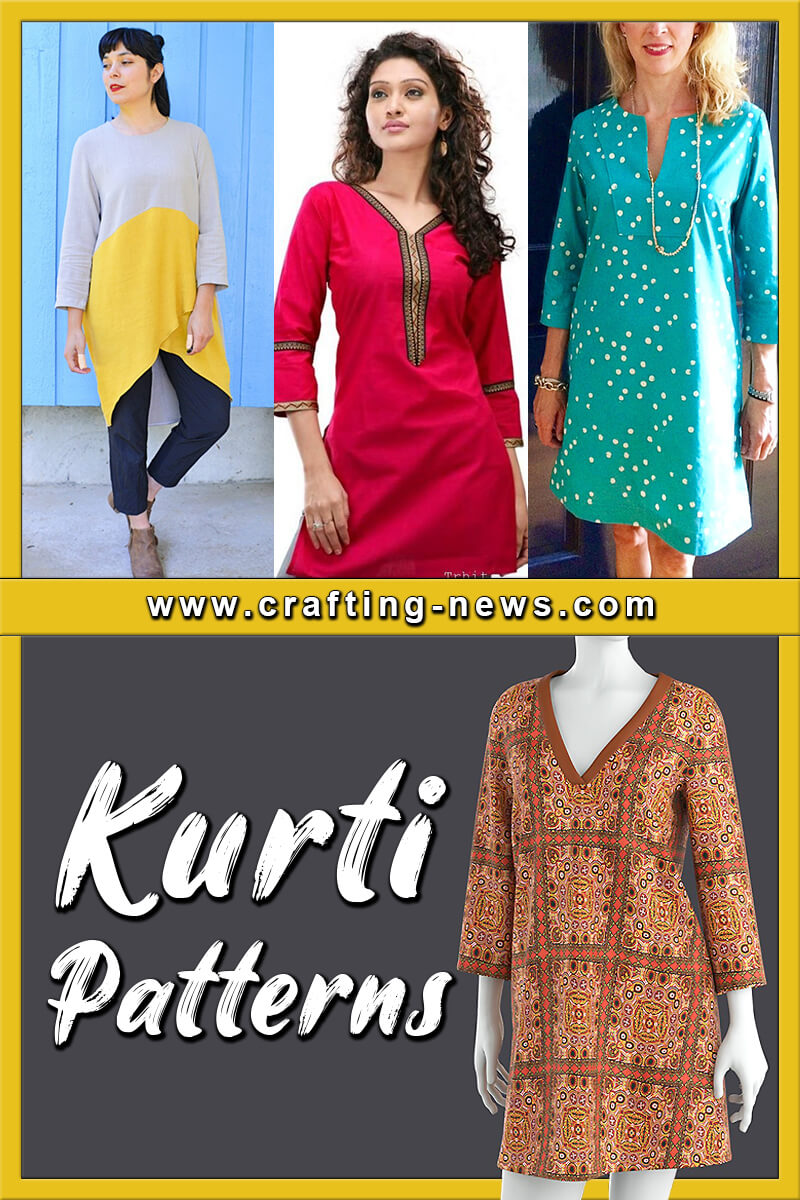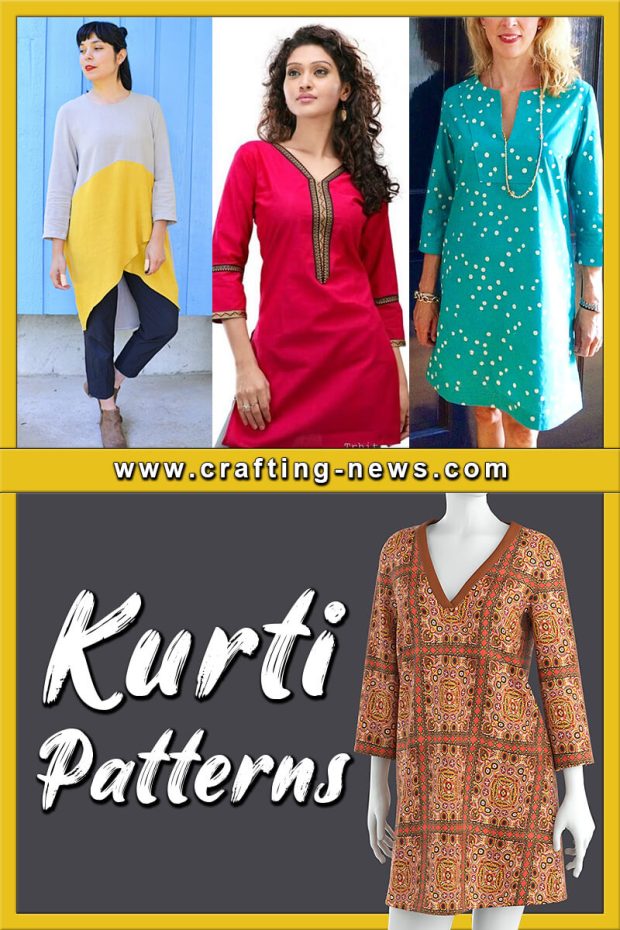 What is a Kurti
A kurti is a piece of clothing that originated in northern India. It is usually worn by women. It is a collarless shirt that sit above or just below the waist. Kurtis used to have long sleeves. But today, you can find them with varying sleeve lengths.
10 Kurti Designs
Below are 10 delightful kurti patterns. They are perfect for staying comfortable, and stylish.
1. Sis Boom Patricia Tunic with Scientific Seamstress Pattern by Scientificseamstress
The Patricia Tunic is designed to be cool, comfortable, and elegant. It is great for lounging in your garden, running errands, or having a night out on the town.
The kurti design has a figure flattering design. Included are both straight sleeve and bell sleeve patterns. The neckline can be made using matching or contrasting fabric. The kurti can be made to fit sizes XS (0-2) to 3X (24W-26W).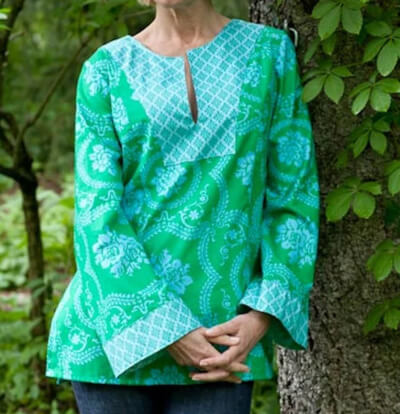 Find the Pattern by scientificseamstress here
2. Tunic Dress Kurti Sewing Pattern by Thimball
This tunic dress is cute, comfortable, and simple to make. You can wear it out or as a night shirt. Once you make one, you will want to sew a bunch more using different fabric patterns.
The pattern includes 10 sizes, so you can get the perfect fit. There is an online guide that will walk you through every step.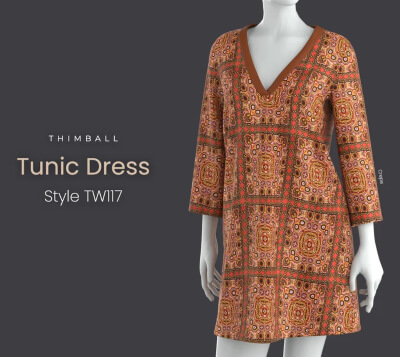 Find the Pattern by Thimball here
3. Kurti Tunic Top Pattern from PatternFaculty
You cannot go wrong with this kurti tunic pattern. It includes 12 sizes ranging from 2 to 24. It is an easy sewing pattern that includes basic sewing instructions. You can print it on A4, US letter, or large format printers.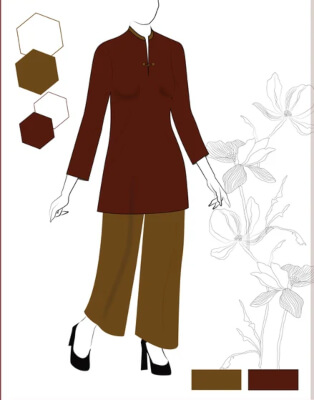 Find the Pattern from PatternFaculty here
4. Easy Kurti Sewing Pattern by Sew Guide
Sew a long sleeved, collared top using this free kurti pattern and tutorial. The tutorial will take you through the steps of creating the pattern and sewing the tunic. The pattern only includes 1 size.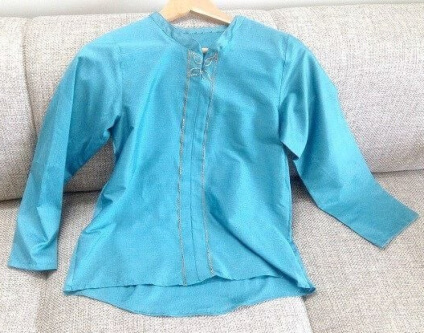 Find the Pattern by Sew Guide here
5. Basic Tunic Sewing Pattern by IThinkSewDesign
Here is a basic A-line kurti pattern. It is a simple pattern that does not have any extra openings or buttons. It would be a great sewing project for a beginner.
To make a kurti that has a loose fit with a heavy loo, use a cotton or linen fabric. To make a kurti that is flowy and tighter, use a material that contains rayon. This kurti pattern includes Letter, A4, and large format files.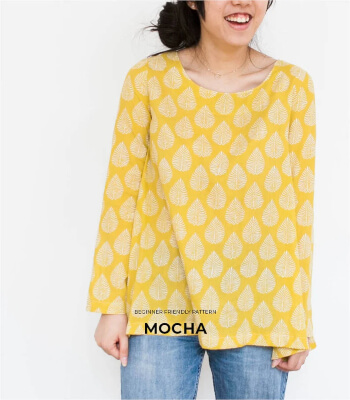 Find the Pattern by IThinkSewDesign here
6. Schoolhouse Tunic Kurti Sewing Pattern by SewLiberatedPatterns
Not only is this kurti stylish and flattering, but it is also a super quick sewing pattern. The Schoolhouse Tunic is a versatile piece that will make a great addition to your wardrobe. It has an open bodice that is perfect for wearing with a camisole or tank top.
This kurti pattern can be used to make a dress or shirt. The kurti has front and back pleats, 3/4-length sleeves, and optional elastic gathering at the cuff. Included are full-size pattern pieces, instructions, and assembly diagrams for women's sizes 2-20.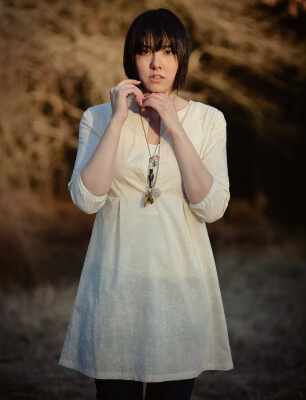 Find the Pattern by SewLiberatedPatterns here
7. How to Stitch Kurtis by One How To
Follow this free tutorial to learn how to make your own kurti pattern. It walks you through taking the measurements, making the pattern, and sewing the kurti.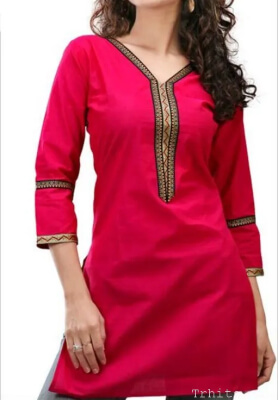 Find the Pattern by One How To here
8. Women's Kurti Tunic Pattern by blue510patterns
This tunic top has flared sleeves and front pockets. I love a pattern with pockets! And not only do you get the kurti pattern, but you also get the stretch knit pants pattern. This is a paper kurti pattern. Sizes include XXS to XXL.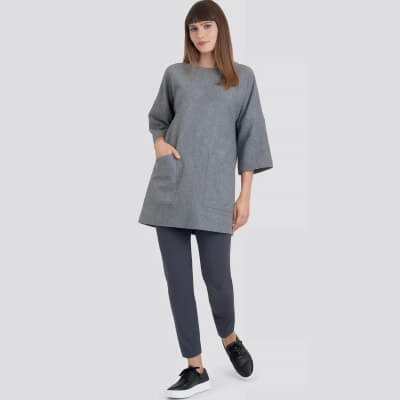 Find the Pattern by blue510patterns here
9. Elsa Kurti Tunic Sewing Pattern by DGPATTERNS
If you are looking for a unique twist on the classic tunic, take a look at this kurti pattern. It has a two-tone pattern and crossover design.
Included in the PDF download are fully illustrated, easy-to-follow instructions. There are pattern sizes broke down into US, UK, and Europe sizes.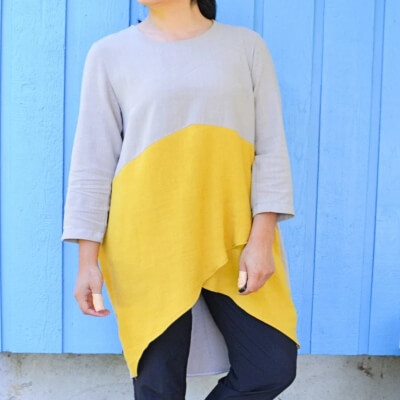 Find the Pattern by DGPATTERNS here
10. Kurti Tunic Dress Sewing Pattern by LittleStitchStudioVA
Here is a V neck tunic that is sexy without being too short. It has a super comfortable fit that will flatter all body types. You can use this pattern to make a tunic top or a dress. Included are multiple sizes in both imperial and metric measurements.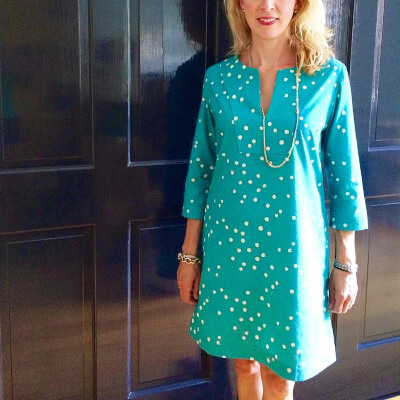 Find the Pattern by LittleStitchStudioVA here
Stylish, flattering, and comfortable, you will love your new top made using a kurti pattern.
If you make dresses out of these patterns, please do share your finished works with us on our Facebook Page. We'd love to see your works. And for more clothing patterns, check out these Regency Dress Patterns, Buffet Dress Patterns, Boho Dress Patterns, Dungaree Sewing Patterns and Crochet Dress Patterns.
Kurtis are perfect for lounging around the house or going out on the town. They are figure flattering and comfortable. If you are looking for a new unique piece to add to your wardrobe, work on a kurti pattern.