Are you a paper crafter? If you enjoy scrapbooking and cardmaking, give paper quilling a try. Paper quilling is a great way to create embellishments with simple strips of paper. It is an inexpensive art form that only requires a few paper quilling tools and strips of paper.

What Is Quilling
Quilling is a type of paper crafting. Narrow strips of paper are rolled into coils or manipulated into other shapes using specialised paper quilling tools. The pieces are arranged and glued together to make intricate patterns.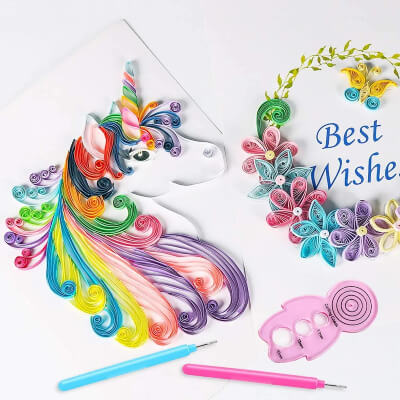 Quilling Projects
Some projects you can make with a set of paper quilling tools are:
Greeting cards

Wall art

Jewellery

Flowers

Baubles

Home decorations

…and More
Quilling with Your Cricut
The name Cricut is synonymous with paper crafting. If you enjoy working with paper and already own a Cricut, you may be wondering if you can use your Cricut for quilling. And the answer is, yes you can!
Quilling is fairly easy to master. And to make it even easier, you can use your Cricut die cutting machine to cut your paper strips. But a machine is not necessary. If you do not own a Cricut, you can still use your Cricut quilling tool set. You will just have to cut your strips by hand or purchase precut strips of paper specially designed for quilling.
Cutting quilling strips with your Cricut is very easy. Simply download predesigned SVG files and get cutting. You can even use Cricut Design Space to make your own strip pattern.
10 Paper Quilling Tools and Accessories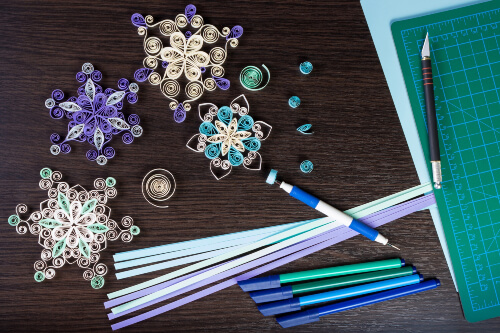 Although Cricut no longer offers their Cricut Quilling Tool set, you can still find other brands of paper quilling tools. Below are some additional paper quilling tool sets, accessories, and supplies.
1.

Paper Quilling Tools for Art Craft DIY Paper Cardmaking Project

This paper quilling set is perfect for anyone getting started in quilling. The set includes 12 handy tools that are made from good quality plastic and stainless steel. They are waterproof, rustproof, and sturdy. Included are 8 different size slotted quilling tools, tweezers, a curling coach, and 2 bone folders.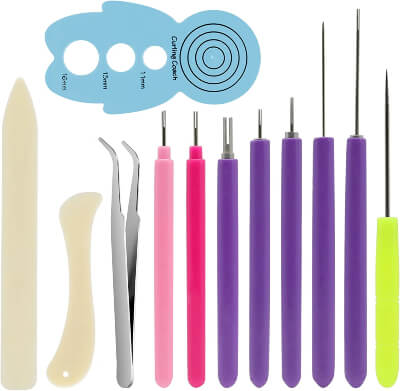 Find the Quilling Tool Set Here
2.12 Pack Paper Slotted Quilling Tool Kit
Here is a set of premium paper quilling tools. The tools are waterproof, rustproof, and sturdy. Included are a curling coach, 4 quilling needle pens, a needle tool, tweezers, and 5 slotted quilling tools.
Find the Quilling Tool Set Here
3. My Creative Camp 4 Paper Quilling Tool Set
This quilling tool set is easy to keep organized along with the needle tool, 2 slotted quilling tools, and tweezers, is a storage box. The needle tool and paper quilling tools have ergonomic, soft grip handles for hours of use.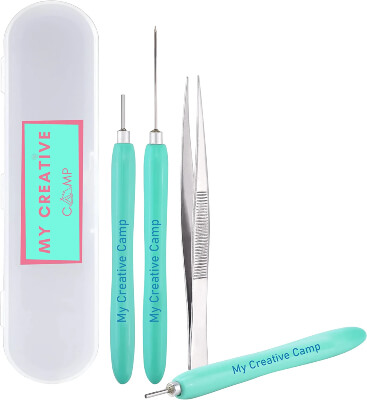 Find the Quilling Tool Set Here
4. Paper Quilling Accessories and Storage Toolbox
Get everything you need to start quilling in this one paper quilling kit. You get paper strips, a storage box, paper crimper, slotted quilling tools, electric rolling pen, comb, half ball mini mold, tweezers, scissors, applicator bottles,3 shape towers, bead pin, curling coach, grid guide, and quilling board.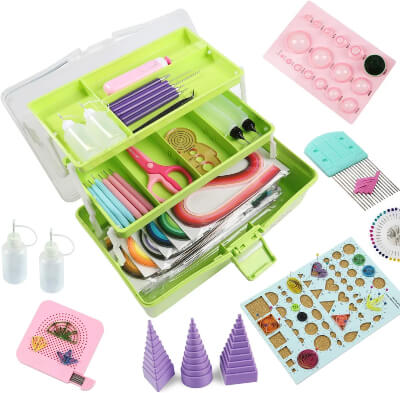 Find the Paper Quilling Kit Here
5.

2 in 1 Quilling Slotted Tool Paper Rolling Electric Pen

Does quilling hurt your wrists? Instead of manually rolling the paper, you can use an electric slotted paper quilling tool. The amount of pressure you apply to the button determines the speed.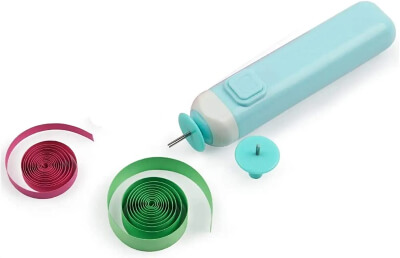 Find the Slotted Quilling Tool Here
6.
Cricut Provo Craft Cuttlebug Paper Quilling Kit
These dies make it easy to cut paper strips for creating Chrysanthemum. The dies are designed to work with the Cuttlebug or equivalent die cutting machine. Included are a quilling pen, ten green 6-inch floral wires, four 8-3/4 by 1-inch cutting dies, and instructions.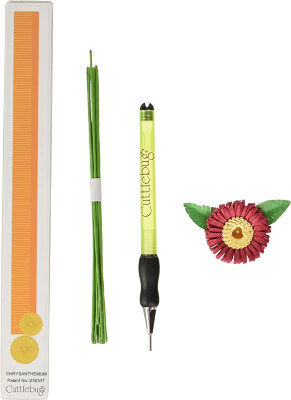 7. Quilled Creations Q18-2 Garden Favorites Quilling Die
Make stunning quilled flowers with the help of these dies from Quilled Creations. The dies are compatible with most major brands of roller die- cutting machines. Included are dies to make gardenias, peonies, and daisies.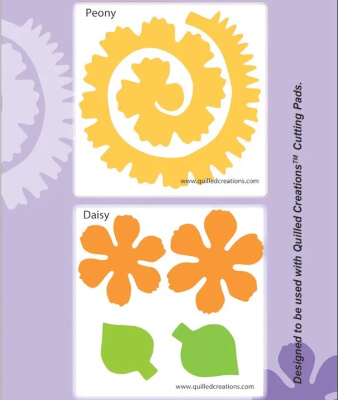 8. Cricut Glue Gun and Mini Sticks Bundle Kit
Cricut understands the needs of crafters. This glue gun has a compact, ergonomic design. It is comfortable to use and easy to control. The Cricut quilling tool reduces drips, strings, and backflow of glue. The small tip makes it easy to create fine lines and small dots.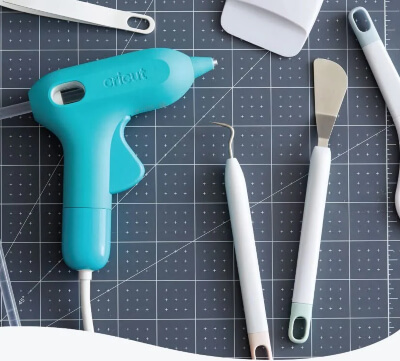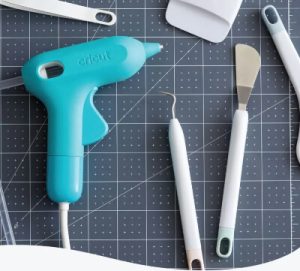 9. Saktopdeco Colorful Flowers Paper Quilling Set
This paper quilling set of precut quilling strips is ideal for beginners or anyone that wants to save time. Included are 6 different flower petal shaped quilling papers in 9 colors. There is a total of 112 paper strips.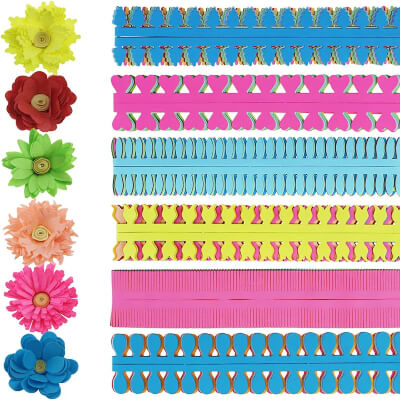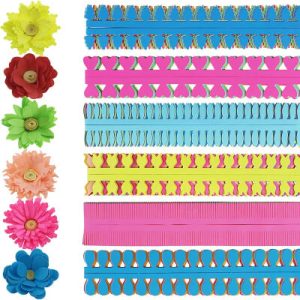 10. JUYA Multi-Color Paper Quilling Strips Set
With 60 colours and 1200 quilling strips, you will have plenty of paper to work with. Strips vary in width from 3 to 10mm and measure 54 cm long.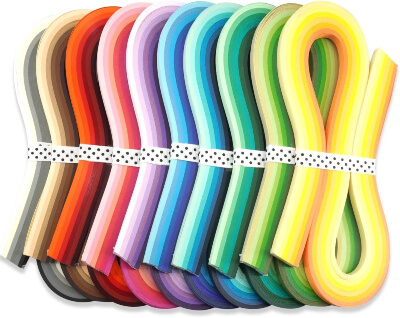 10 of Our Favorite Quilling Templates
Quilling is a lot of fun, and it can be relaxing. If you are ready to get started on your first quilling project or are looking for a new project to start, check out my list of favorite quilling projects below. Below are 10 quilling patterns you can make using paper quilling tools.
1. How to make the quilled hummingbird
by LarissaZasadna
Do you enjoy watching hummingbirds? They symbolise joy, beauty, agility, and good luck. Using your Cricut quilling tool set, paper, and a few other tools, you can make this gorgeous hummingbird. The pattern measures 5 inches (12.7 cm) x 7 inches (17.78 cm). When finished, this project would look amazing framed.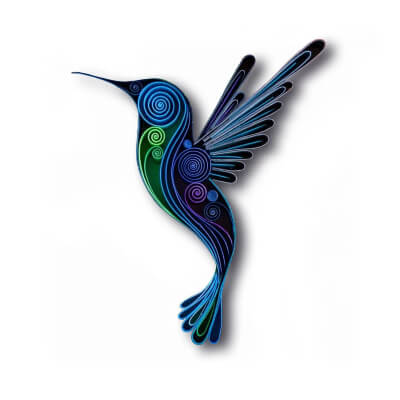 Find the Pattern by LarissaZasadna Here
2. Easy Paper Quilling Fall Tree Craft by Artsy Craftsy Mom
Here is a free tutorial for making a fall tree. There is no physical pattern. So, you can design your tree as small or as big as you would like. To make the tree, you will need 5 mm quilling paper strips, white cardstock, craft glue, a Cricut quilling tool, and scissors.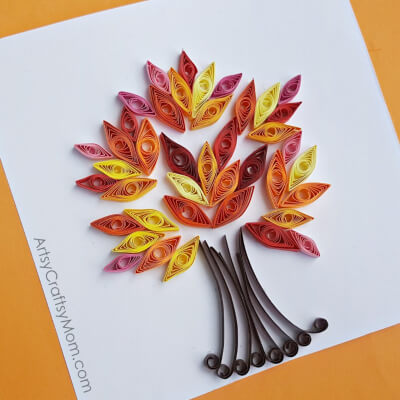 Find the Pattern by Artsy Craftsy Mom Here
3. Cat Quilling Template
by PaperliciousBG
Are you looking for a unique gift for a cat lover? How about making them this colourful cat decoration? The pattern measures 5 inches (12.7 cm) x 8 inches (20.32 cm). It would make a great piece of wall decor.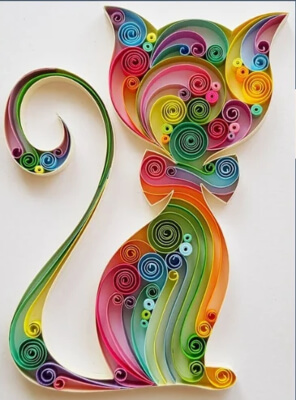 Find the Pattern by PaperliciousBG Here
4. Quilling Uppercase Letters Pattern
by PaperZenShop
These quilling letters measure about 3 inches (7.62 cm) in height. They can be used for greeting cards, wedding decor, and banners. Included are uppercase letters from A to Z. The letters are pre-measured and only outlines. This gives you the ability to fill the letters in or surround the letters in any way you like.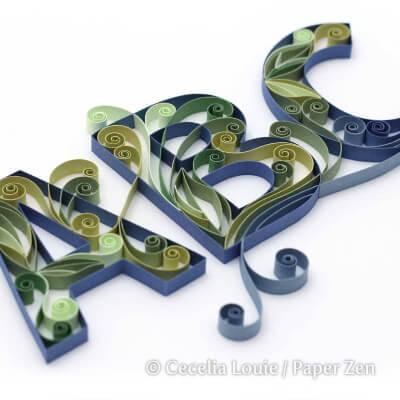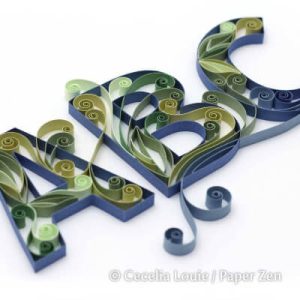 Find the Pattern by PaperZenShop Here
5. Quilled Snowflake Inside Glass Ornament Pattern by TheArtofQuilling
Follow along with this Christmas quilling tutorial to learn how to make glass snowflake ornaments. Everyone will ask you how you got the snowflakes into the ornaments. The snowflake is actually assembled inside. The tutorial includes 5 pages of instructions with step-by-step photos.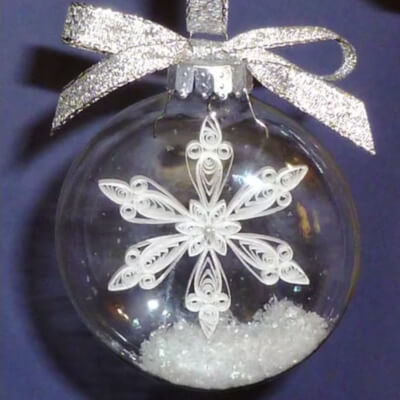 Find the Pattern by TheArtofQuilling Here
6. Sunflower Quilling Template
by TambellaArts
Here is a quilling pattern that includes SVG files that work with Cricut die cutting machines. This is an advanced pattern that uses multiple layers of paper to create a stunning sunflower. There are easy-to-follow instructions and links to helpful video tutorials.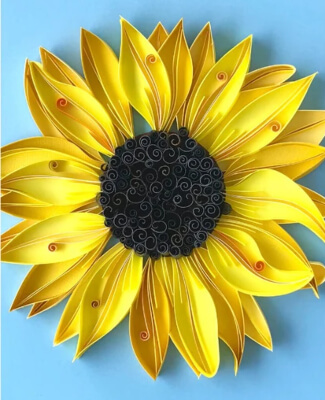 Get the Pattern by TambellaArts Here
7. Floral Digital Quilling Template
by Katy Sue Designs
Are you new to quilling? Here is a free pattern that uses coloured lines that will help you follow the suggested colour palette. Along with the free pattern download, is a link to a video. The video will quickly walk you through the projects, giving you some tips along the way.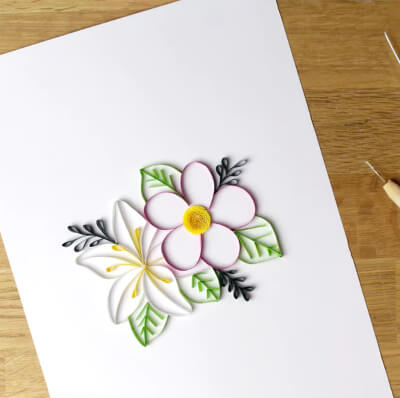 Find the Pattern by Katy Sue Designs Here
8. Template for Quilling Coffee by PaperliciousBG
This piece would be perfect for a kitchen. Make it for your own home or give it as a gift to a fellow coffee enthusiast. The pattern is formatted to print on an A4 size piece of paper.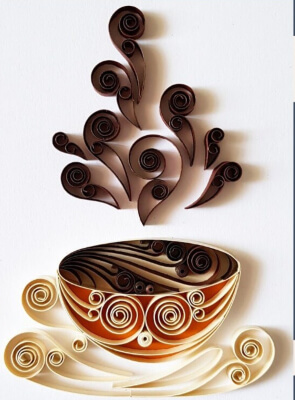 Find the Pattern by PaperliciousBG Here
9. Elephant Quilling Template
by LarissaZasadna
Make this adorable elephant to decorate a nursery or a child's room. The elephant is whimsical and colourful. The pattern is 6 inches (15.24 cm) x 6 inches (15.24 cm). Create several of these to make a little elephant tribe.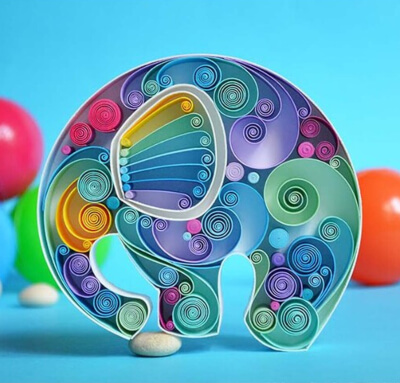 Find the Pattern by LarissaZasadna Here
10.

Chameleon Paper Quilling Template

by MadeByHelenka

This chameleon pattern looks complicated. However, it is a lot easier than it looks. Unlike many other quilling patterns, this one comes with step-by-step instructions and photos. The finished design would make a great addition to a child's room or display it next to an aquarium.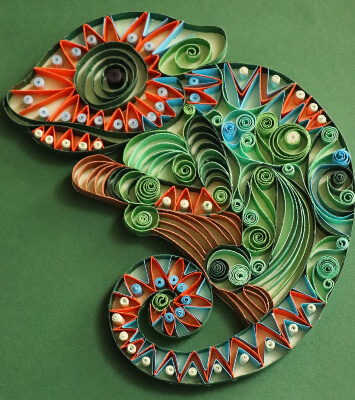 Find the Pattern by MadeByHelenka Here
Are you ready to try a new paper crafting technique? Grab yourself a set of paper quilling tools and work on one of these wonderful patterns.
Check out this Heart Paper quilling Pattern and share your finish art on our Facebook Page. You might also want to see my reviews on the Best Slotted Quilling Tools.
If you are new to the art of quilling, you will only need a few supplies to get started. The most common things you will need are paper quilling tools, tweezers, a ruler, and glue.