Best Paper Shape Cutter Machines
|
Paper shape cutters are handy tools that give you the ability to create crafts with paper. If you are searching for the right paper shape cutter for your project, there are many to choose from.
Depending on the size of your project and the desired outcome, you can use anything from a simple decorative paper punch to a more complicated electronic cutting machine.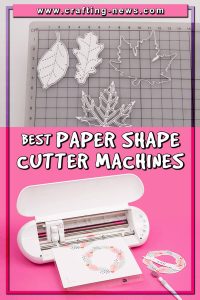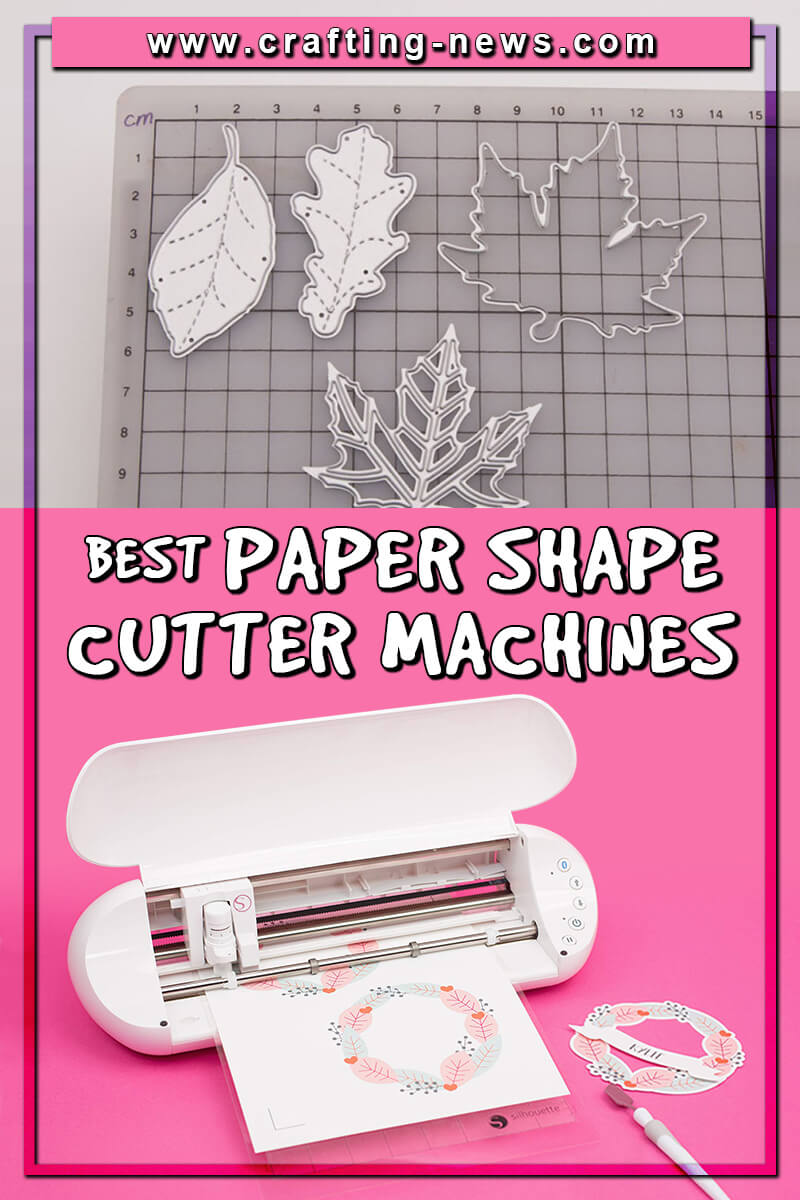 What Can You Use Paper Shape Cutters For?
A paper shape cutter is a crafting tool used to cut shapes from paper. There are countless shapes you can cut. From simple hearts and butterflies to complicated designs such as castles and cartoon characters.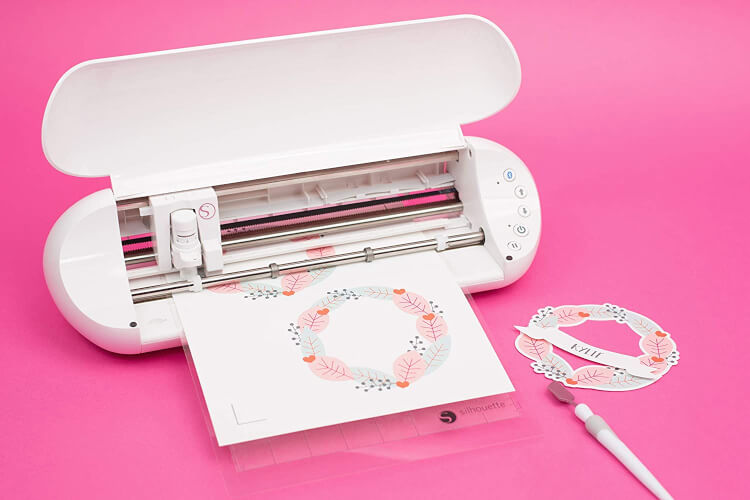 These paper pieces can be used for a number of different projects such as:
Handmade Greeting Cards

Scrapbooking

Flowers

Doilies

Confetti

Heat Transfers

Gift Boxes

Labels

Signs

Stencils

Buntings

Jewellery

Wedding Décor

Gift Bags

Stickers

Paper Chains

Pillow Boxes

Treat Bags

Cake Toppers

Holiday Decor

…and More
What Can You Cut with a Paper Shape Cutter?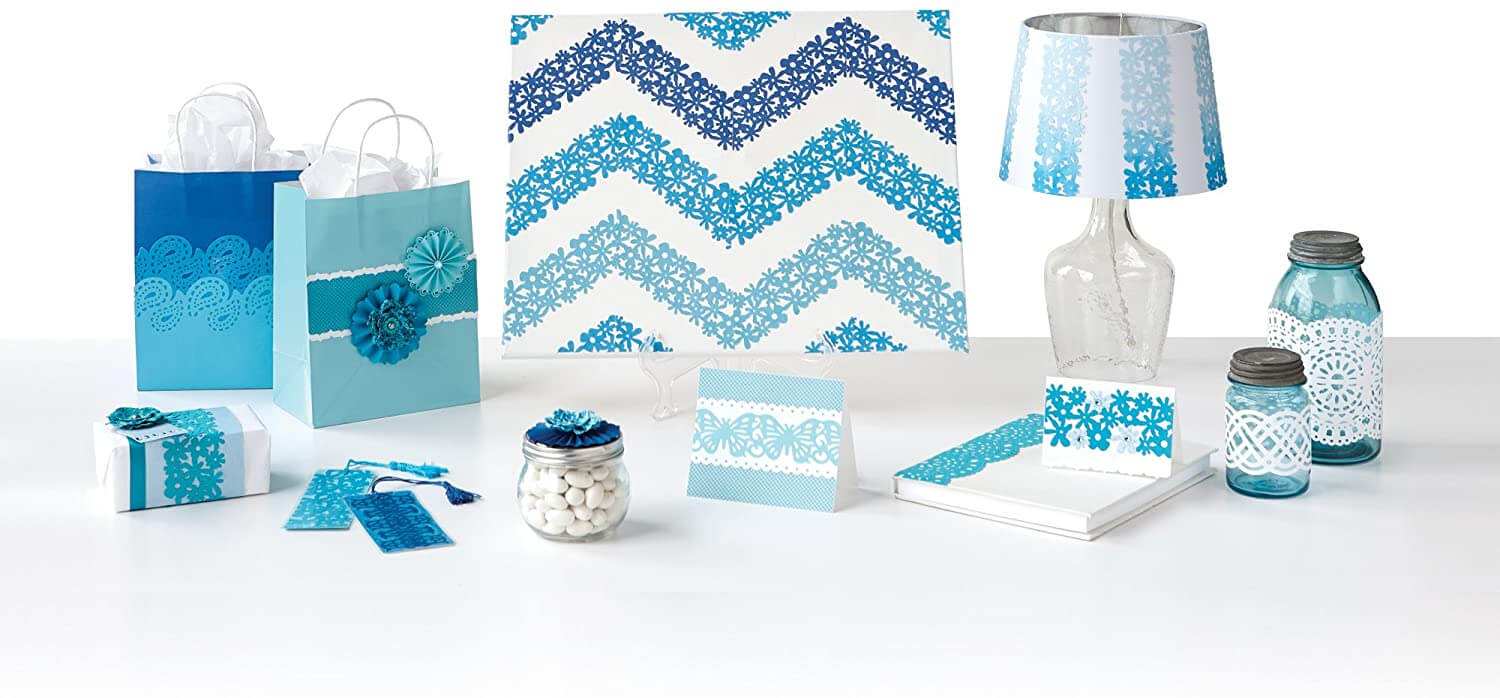 As the name suggests, you can cut paper. But that is not the only thing you can cut. Depending on the type of paper shape cutter you are using, you may also be able to cut:
 

Cardstock

Chipboard

Fabric

Cork

Foam

Leather

Thin Metal

Wood

Vellum

Felt

Vinyl
 Types of Paper Shape Cutters
1. Decorative Paper Punches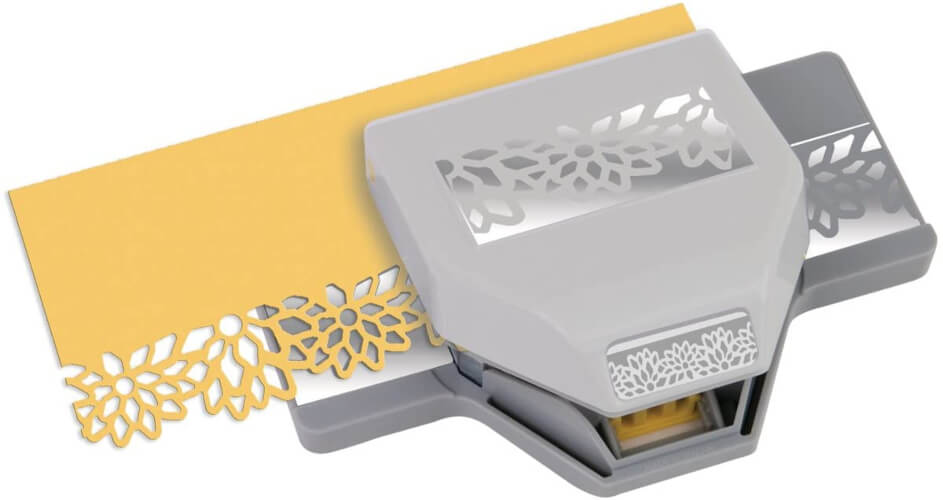 Paper punches can be found in all types of shapes. They are easy to use and do not require electricity. However, unlike digital die cutting machines, a paper punch can only cut one shape in one size. But if you need to create several paper punches of a single design, decorative paper punches are an economical choice. They are extremely affordable and reusable.
Decorative craft punches are simple to use. It is as easy as sliding your paper into the guide and pressing down on the handle. If you only need a simple shape such as a circle or star, decorative paper punches are a great choice.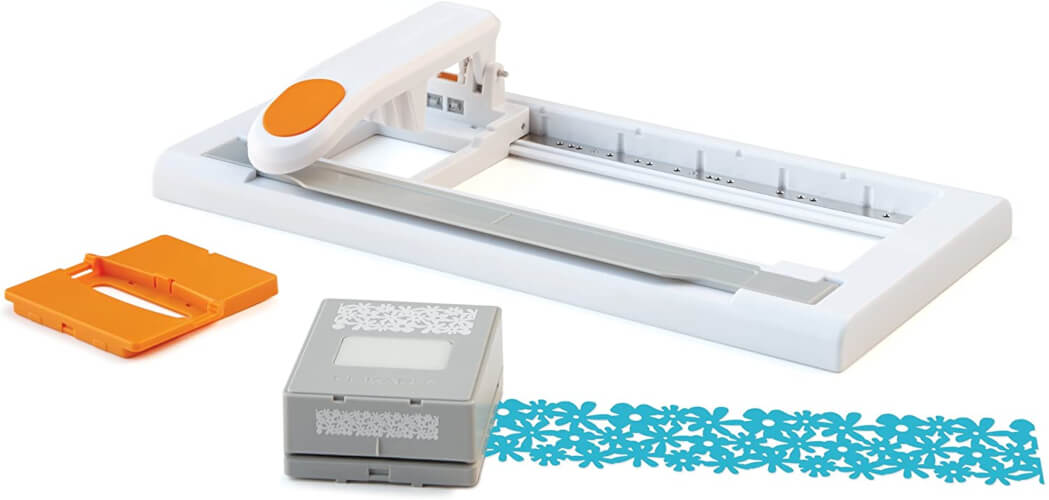 Paper craft punches can also be used on the edges of paper crafts. There are punches available to shape corners and add decorative die-cut borders.
The top 3 paper punch brands are: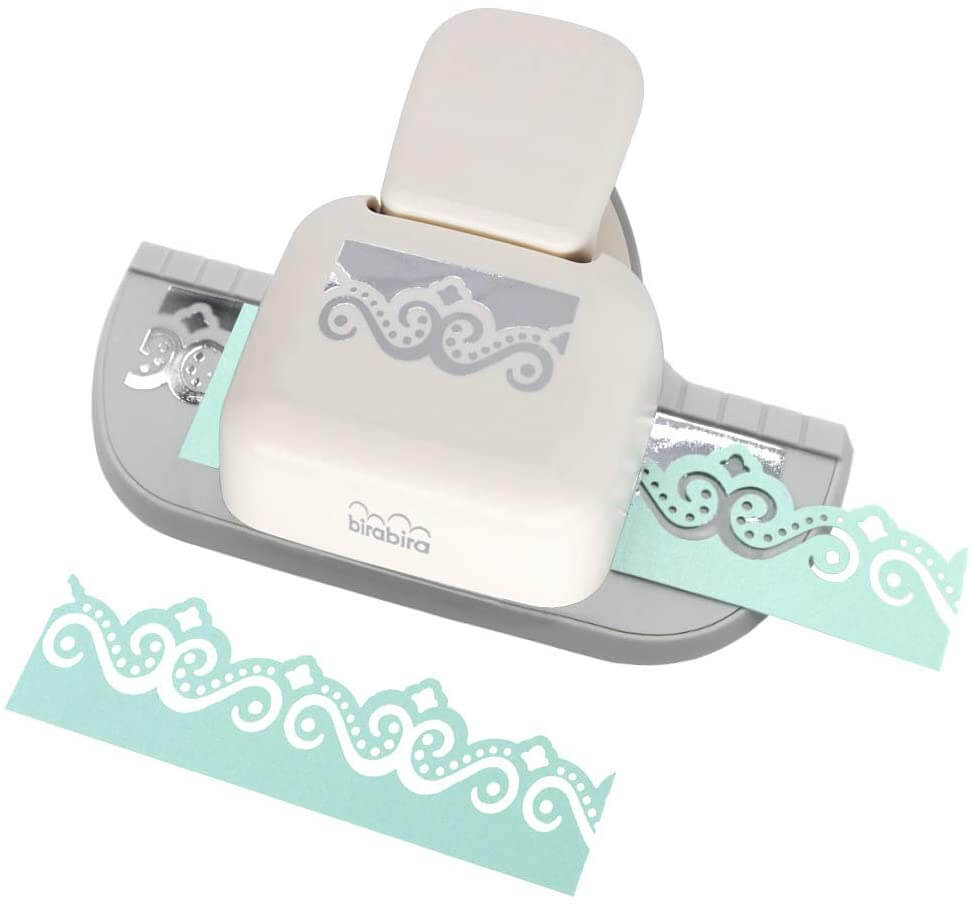 Pros and cons of decorative paper punches:
Pros:
Consistent design

Inexpensive

Easy to use

Come in a wide variety of shapes

Doesn't need electricity

Portable
 Cons:
Are bulky

Cannot change the size

Can become stiff over time

Cannot cut thick material
2. Metal Dies Paper Shape Cutter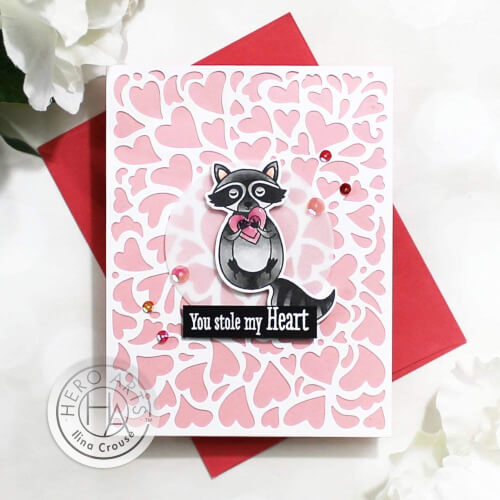 Metal dies are used in die cutting and embossing machines. Most die cutting and embossing machines are operated with a manual crank or lever. However, there are a few models that work with electricity.
The metal paper dies are often made from very thin aluminium. One side of the die is smooth, and the other side has a ridge. This ridge is placed against the paper. When the paper along with the die is passed through the machine, the pressure created cuts the paper cleanly.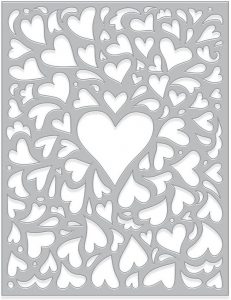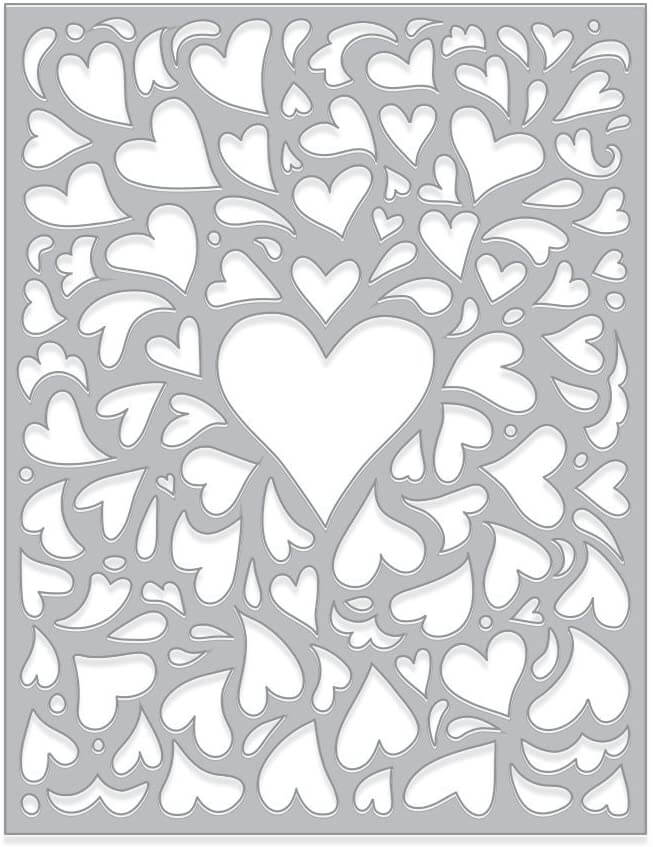 While other dies, such as the Tim Holtz Sizzix Bigz Dies, are thick and have a built-in foam pad. These can often cut many types of material from paper to leather. However, they take up a lot more room than the standard thin metal dies.
The dies used in die cutting and embossing machines are often larger and more intricate than paper punches. They can have several pieces which allow you to layer the paper and create more detailed shapes.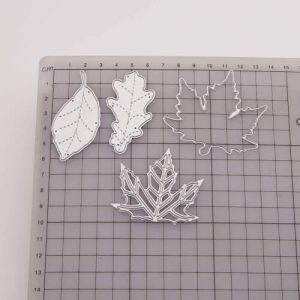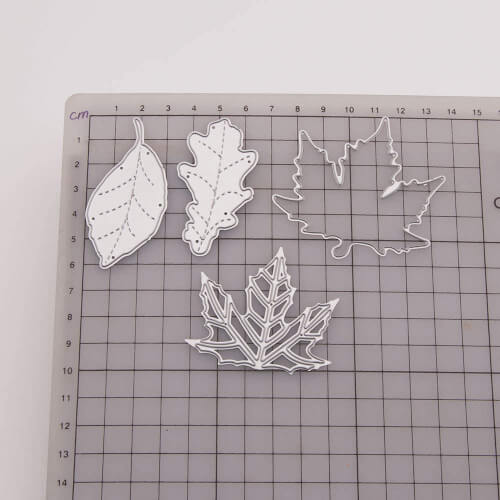 When purchasing a metal paper die it is important to make sure that it will work in your die cutting and embossing machine.
Different Type of Paper Dies:
Shapes

Words

Alphabet

Frames

Nesting Dies

Corner Dies

Decorative Edges
 The top 3 paper die brands are: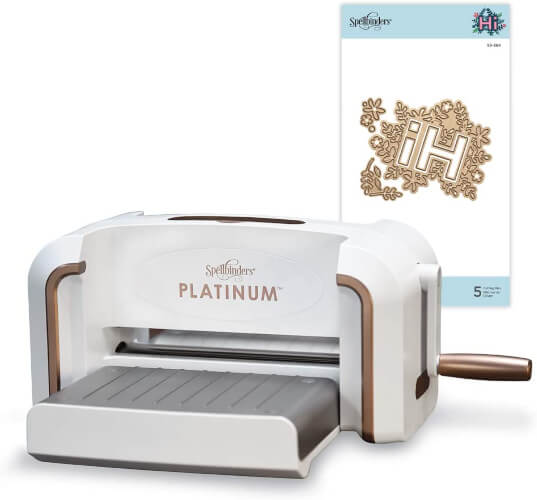 Pros and cons of paper dies:
Pros:
Intricate designs

Inexpensive dies

Small learning curve

Come in a wide variety of shapes

Thin dies can be easily stored

Portable

Cheaper than digital die cutting machines
 Cons:
Machines are bulky

Cannot change the size

Manual machines can be hard to turn

Edges can be sharp
3. Digital Die Cutting Machines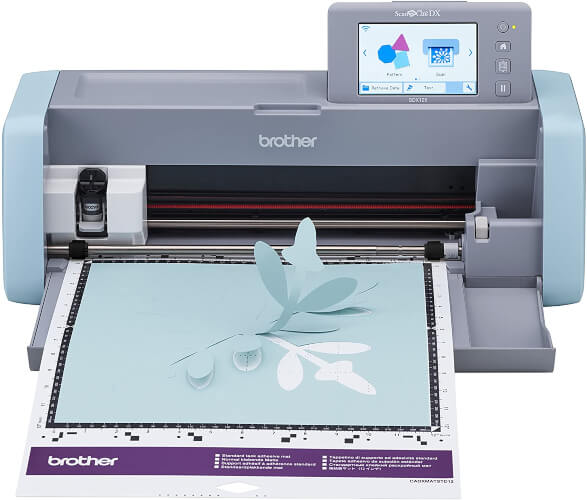 A digital die cutting machine needs electricity to work. It is often large and about the size of a desktop printer. There is a small computer inside the machine that controls the cutting blade. It does not require any dies.
The die designs are either preloaded on a memory cartridge or created online using specific software. The newer digital die cutting machine models must be connected to a computer through a USB or wireless connection.
Countless designs can be created using a digital paper shape cutter.
The top 3 paper die brands are:

Pros and cons of paper dies:
Pros:
Can cut multiples pieces at once

Fast

Can change sizes

No hand cranking

Can create your own designs

Can cut a lot of different materials

Possibilities are almost limitless
 Cons:
Machines are bulky

Expensive

Large learning curve

Machines are bulky

Most are not easily portable

Blades dull quickly

Accessories can get pricey

Requires electricity

Most models need a computer to work

Require specialised software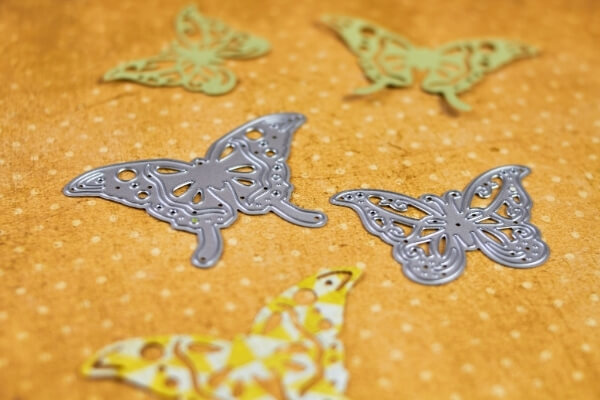 Whether you are making paper flowers for a wedding or gift tags for Christmas, consider using a paper shape cutter. They will make the process quicker, easier and more professional.
Are you looking to get a paper shape cutter for your next crafting project? There are several types to choose from. If you are using the cutter for a single project, the best choice will probably be a decorative paper punch.
If you are a card maker and want your cards to have decorative edges, you may choose metal dies. However, if you plan on creating all types of projects with a vast variety of paper shapes, you will want to invest in a digital die cutting machine.
Paper shape cutters can be used to create a lot of different things. From greeting cards to leather jewelry. They are great for scrap bookers, card makers, quilters and everyday crafters. When looking for a new paper shape cutter, take into consideration your future needs and budget.
If you are interested in completing a lot of projects that use precut shapes, you will benefit from a paper shape cutter. Do faunt your creations on our Facebook Page.
Here's more Art and creative activities here.