Ah, the lanyard. What was once a simple strip of material is now an extra-versatile friend, ready to help out in even the most unexpected situation. Learn how to make a lanyard with the few tutorials I'm sharing below.
Lanyards are used to keep your keys safe, your phone from falling off the treadmill, or your ID badge close at hand. If you've always wanted to make one, now is the time. They're incredibly simple to make and they look fantastic!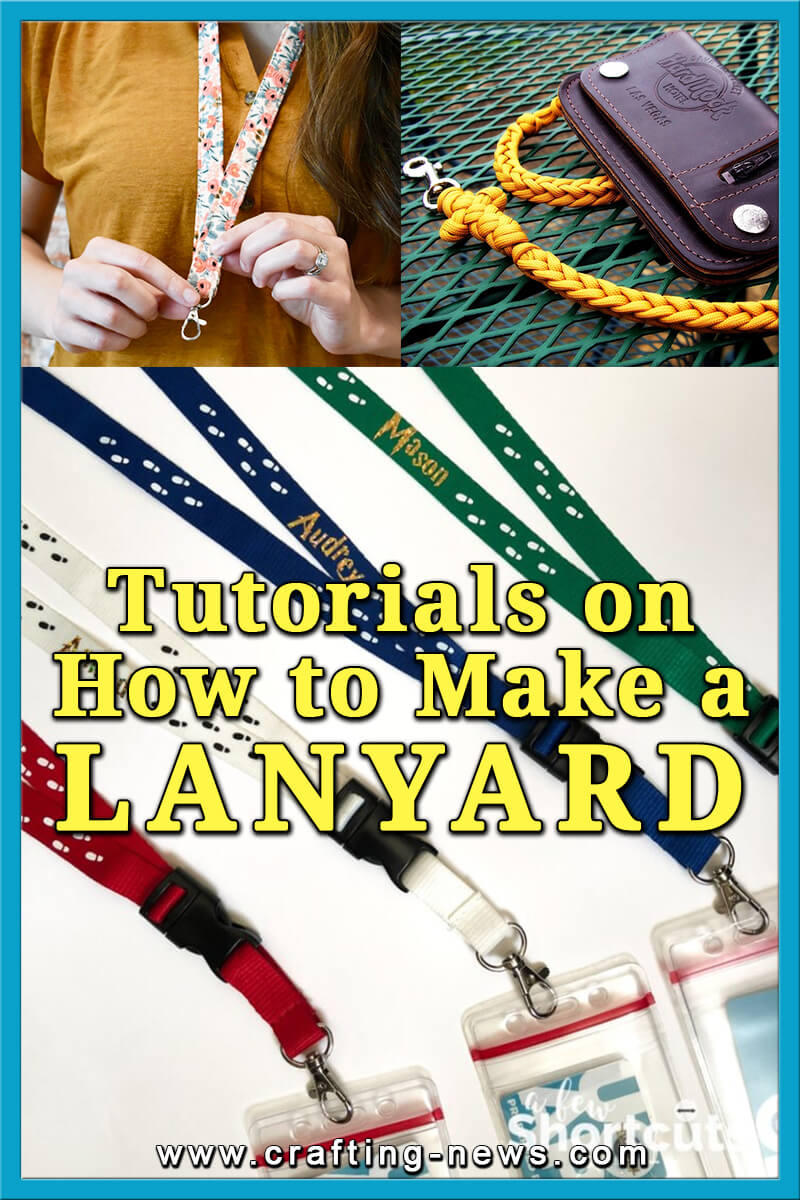 10 Lanyard Patterns and Tutorials
One of the best things about DIY is, most of the time, it's so much more affordable than buying the same thing in stores. Whether for yourself or a gift for a friend, lanyards are cute and fun to make and do not require a lot of supplies. There are different varieties of lanyards you can make, some more advanced than others, but here are a few ideas to get you started!
1. How To Make A Lanyard by Lo & Behold Stitchery
Ever wonder what you're going to do with all of your leftover scrap fabric and batting? Make a lanyard! Creating a lanyard is a quick and easy project that allows you to use up your scraps and wear your favorite fabrics!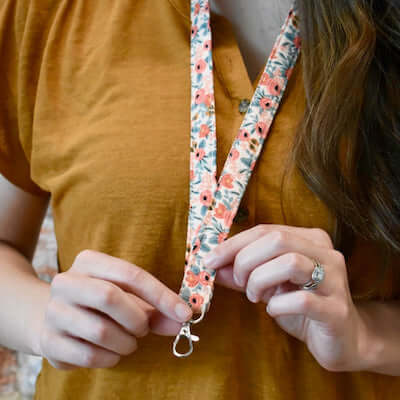 Follow the tutorial here
2. Quilted Lanyard Tutorials by Peter's Square
Make a lanyard as unique as you! This pattern includes two ways to create the lanyard: either by paper piecing or making mini half square triangles. Easy enough to create in an evening, these make the perfect gift and can be made to any length. Not just for name tags, these lanyards can be shortened to attach to key chains, bags, or just about anywhere!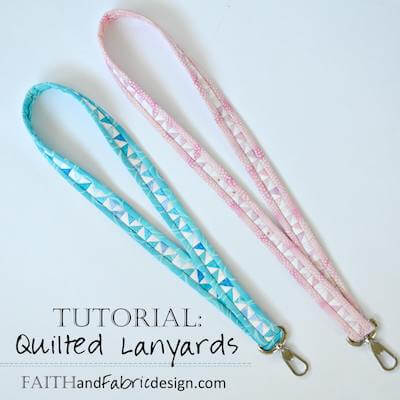 Follow the tutorial here
3. How To Sew A Lanyard by Sew Can She
Learn how to sew a DIY lanyard! The lanyard in this free sewing tutorial is double sided so you can use two coordinating fabrics to make it twice as nice.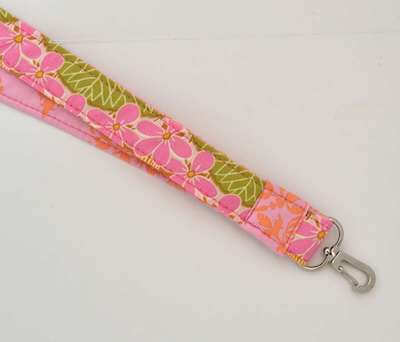 Follow the tutorial here
4. Beaded Phone Lanyard Pattern by Cara & Co.
We're taking it back to the 90's with this super cute DIY Beaded Phone Lanyard! It's the perfect accessory for your phone this summer. Customize it the exact way you want it; with your name, nickname, beads that match your phone case. The possibilities are endless.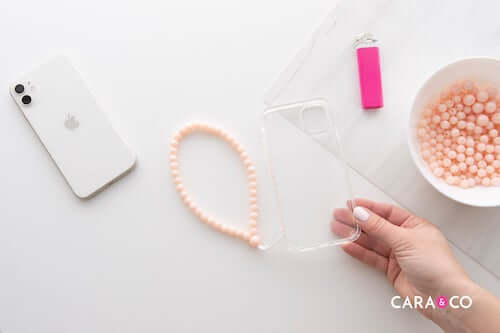 Follow the tutorial here
5. How To Make A Paracord Lanyard by Survival Mastery
If you're getting crafty with paradors, making a lanyard can be a fun project that can also prove to come in handy in potentially dangerous situations. To make your very own paracord lanyard, all you need are a few supplies and some patience!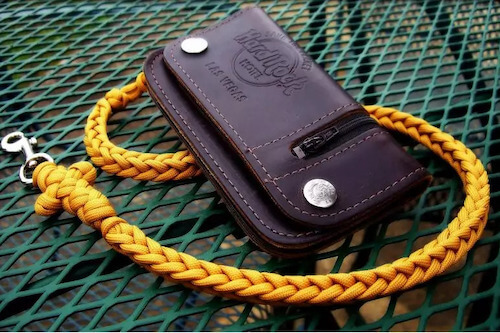 Follow the tutorial here
6. How To Crochet A Lanyard Keychain by Heart Hook Home
Lanyards aren't only for keys or for use in the car. We also use them for ID badges, taking our necessary items to the gym, during sporting events, and more. Whether you are using your crocheted lanyard for car keys or you're planning to sell them at craft fairs this summer, this is the perfect, quick, and fun project!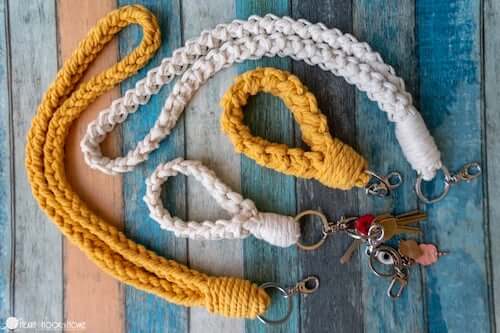 Follow the tutorial here
7. How To Make A Custom Lanyard by A Few Shortcuts
Don't spend big bucks on a lanyard when you travel. Learn how to make a custom lanyard with a little bit of vinyl and save a ton of money! Perfect for your next vacation!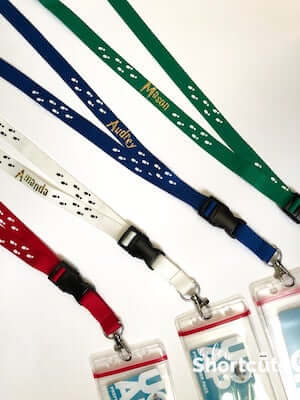 Follow the tutorial here
8. Patchwork DIY Fabric Lanyard Tutorial by The Cloth Parcel
If you need to keep your ID card all day at work, why not at least have a cool crafty lanyard from which to hang it? You can make patchwork squares from small fabric scraps, so go shopping in our scrap bin and rediscover some of your fabric bits of fabric.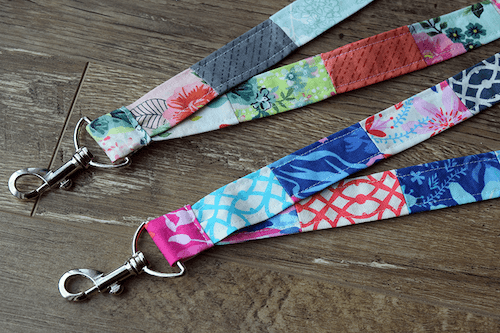 Follow the tutorial here
9. Beaded Teacher Lanyard Tutorial by Something Turquoise
This Beaded Teacher Lanyard is not only the most stylish teacher gift around, they're practical too! The perfect gift for teachers to easily hold passes and keys and keep hands free for looking after busy kids.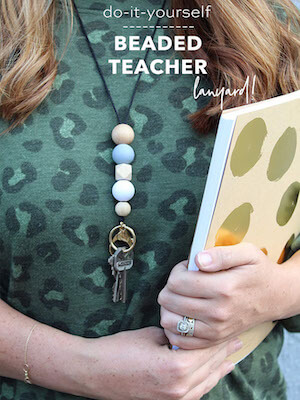 Follow the tutorial here
10. How To Make A Braided Lanyard Keychain by Learning Center
Whether it is made for you or as a gift, braided lanyard is a great way to secure your phone or keys from falling off unconsciously. Purchase some nylon threads and wood beads and follow this tutorial on how to make a braided lanyard keychain with special square knots.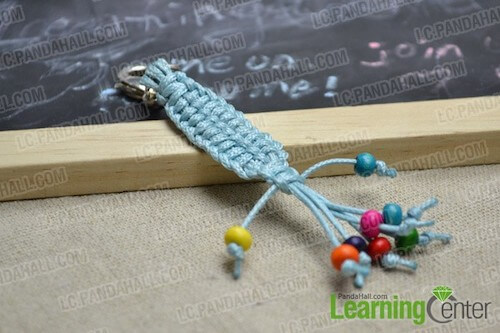 Follow the tutorial here
THIS LIST OF TUTORIALS ON HOW TO MAKE A LANYARD IS ONE OF THOSE DIY PROJECTS THAT IS SO SIMPLE WITH SUCH A FUN AND PRETTY RESULT!
This activity is so fun to do with a group of friends, or it can also be a wonderful
kids' craft
! Browse all of our fun
DIY jewellery
for more crafty inspiration like these
DIY Macrame Keychains
and
Paracord Keychain Patterns & Ideas
. Feel free to share your project photos with us on our
Facebook Page
. We love to see how inspired you are!
These tutorials on how to make a lanyard are simple enough to create a few for yourself and lots more for your friends. Happy crafting, friends!