These 14 Macrame Belt Patterns will help you make your DIY macrame belts with the technique of macrame which is a special technique of knots, allowing you to make lots of pretty things like decorative items or trendy jewelry.
You can use different colors of leather cord for a two-toned or even four toned belts. Color possibilities include black, brown, white or red. The possibilities are endless!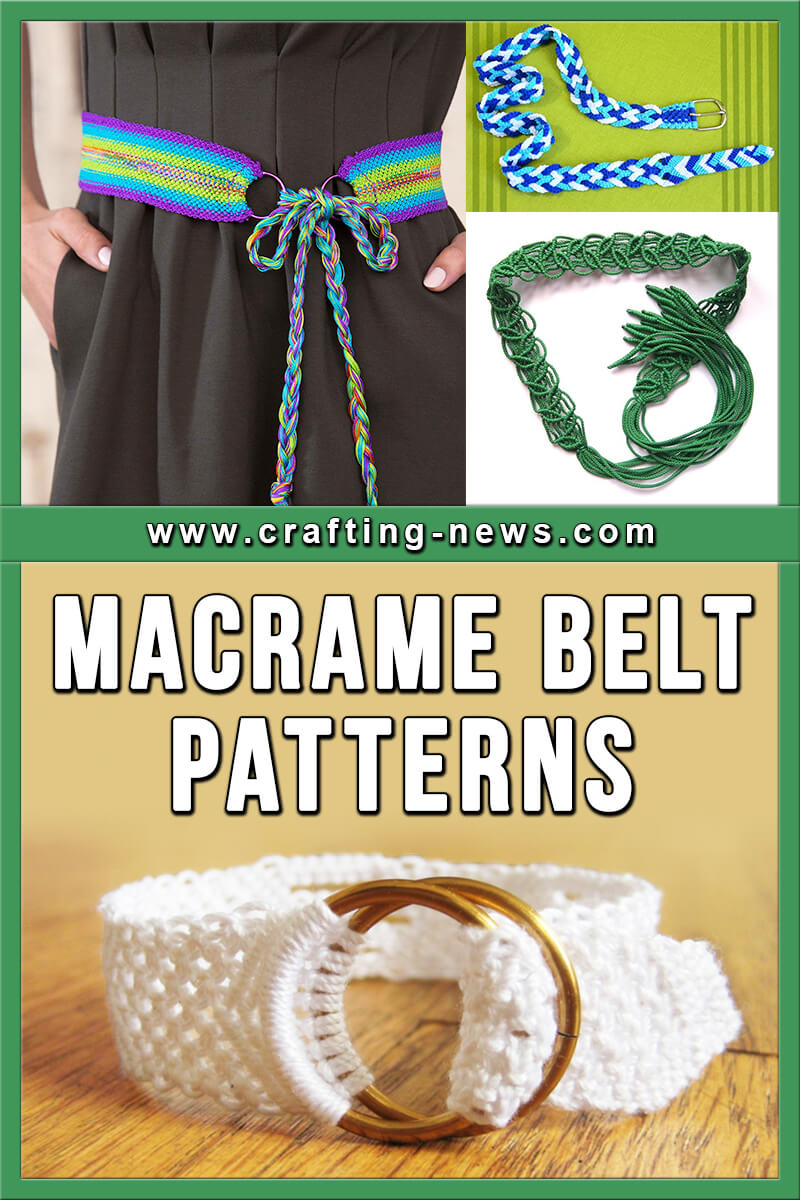 Macrame is making a comeback, so don't miss your chance to hop on this new/old trend by making pretty macrame belts to bring back the 70s in a new chic way!
14 DIY Macrame Belt Patterns To Choose From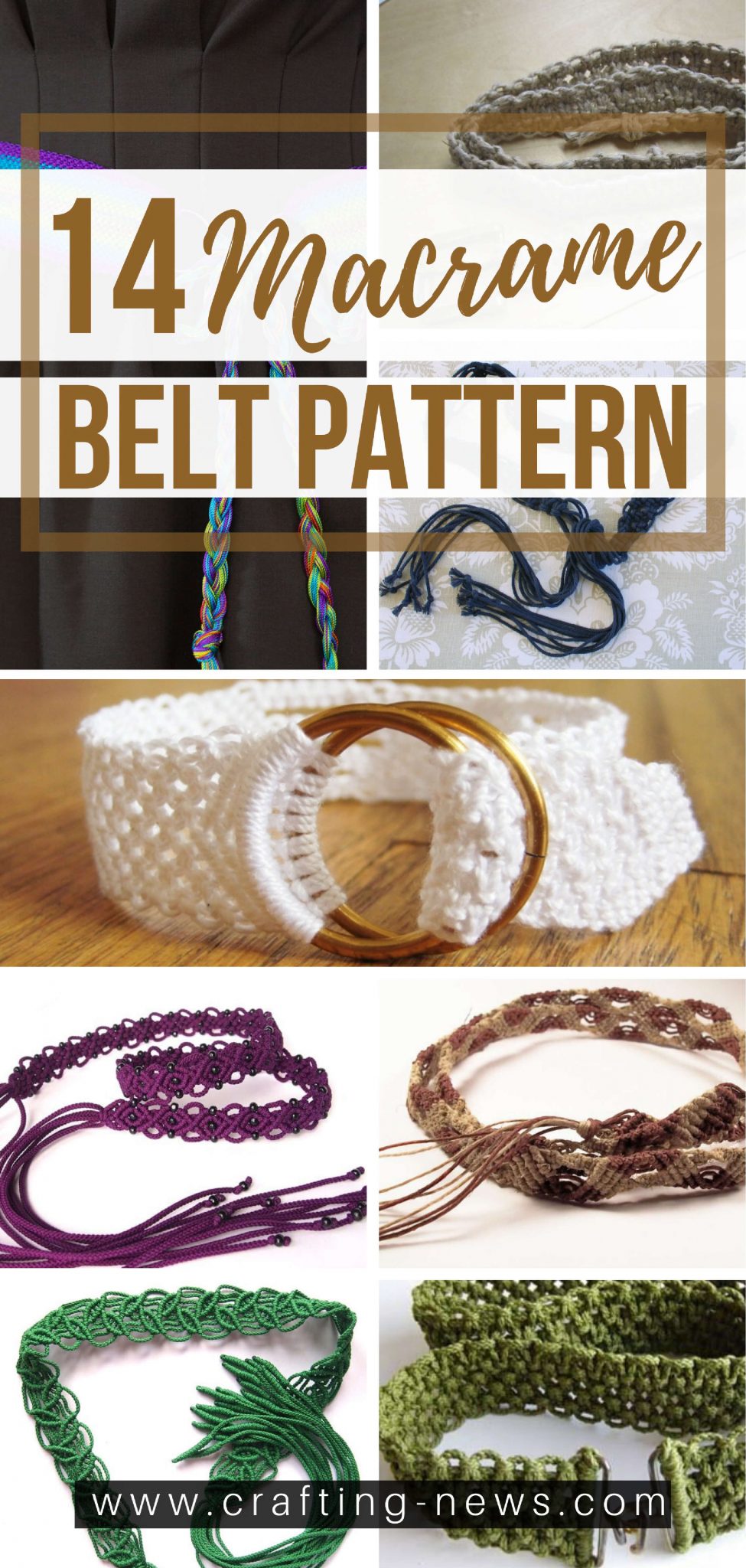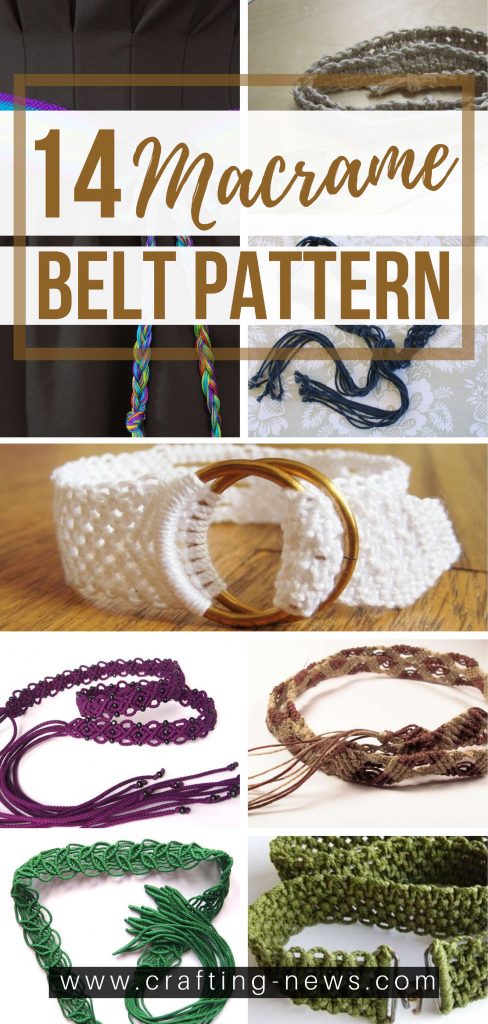 1. Macrame Tie Belt With Leaves Pattern by Makrame
The belt looks lovely and complicated, but it's very simple to make indeed. This unique belt can be used as a festival belt, belly-dance belt, or it can be a perfect and practical gift, unusual and original.
This belt is able to emphasize the beauty of a summer dress or blouse.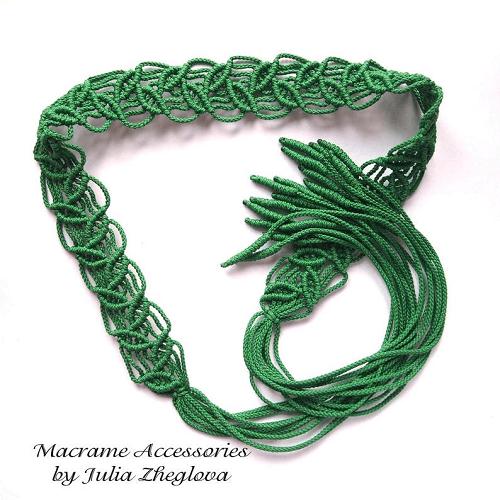 Get the Macrame Tie Belt With Leaves Pattern Here
2. Easy Macrame Belt Pattern by My French Twist
This one uses only one type of knot (the square knot) for the beginner. It's easy and will whet your appetite for a more advanced design as your next project. This pattern will teach you how to make a macrame belt in no time.
You will love the simplicity of this belt, as you can wear it in so many ways – tied around the waist, hung loosely around the hips, with jeans or with a cotton peasant shift.
It definitely adds a bohemian touch to your wardrobe.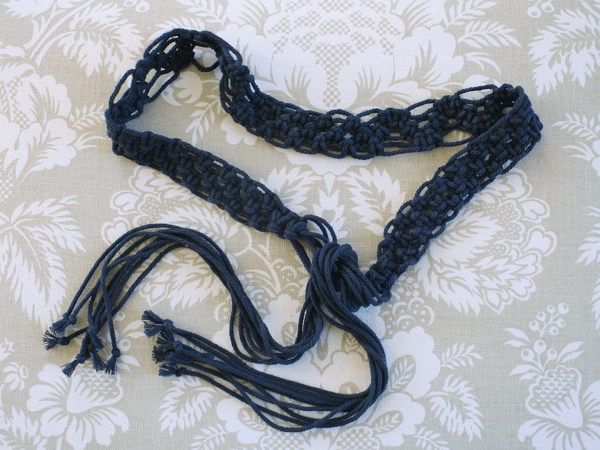 Get the Easy Macrame Belt Pattern Here
3. Colorful Macrame Belt by Red Heart
Use any of the bright, beautiful colors in the palette of this fine nylon cord for a cool knotted belt. It's great to wear with everything from your skinny jeans to a sixties-style mini dress!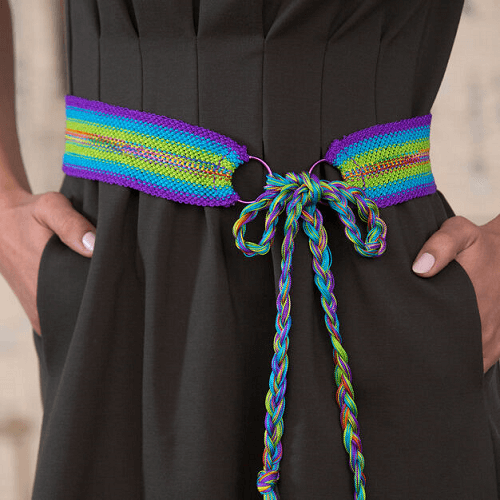 Get the Colorful Macrame Belt Here
4. White Belt Macrame Pattern by How Did You Make This
The simplicity of a two-ring closure mechanism is the perfect way to set off patterned knots tied in crisp white cotton. This white macrame belt is so fresh and pretty with a long Bohemian dress in Summer.
You can make it to be bracelet or hairband, or belt for others with this cute patterned knots tie. With some crochet yarn, you can weave amazing knots and make your own creative belt with double ring closure!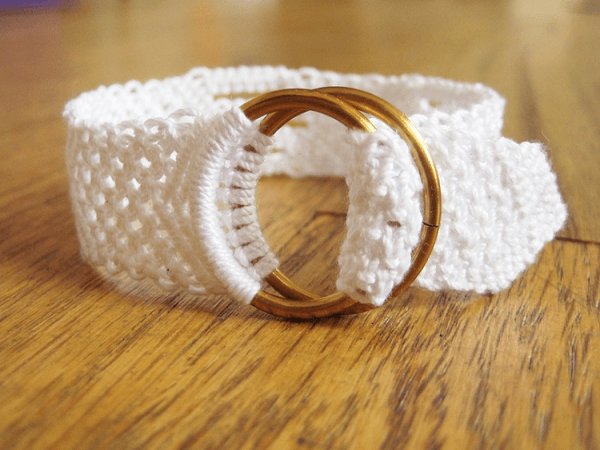 Get the White Belt Macrame Pattern Here
5. Macrame Tassel Belt Pattern by Makrame
This is a simple macrame pattern, only basic knots are used in it. This handmade macrame belt is a beautiful accessory to add to your closet.
The length of the cord depends on your waist size and how long you want the belt to be. This belt can be tied with two tassels with knots on the end of each cord and is easily adjustable in length.

Get the Macrame Tassel Belt Pattern Here
6. Retro Hippie Macrame Belt Pattern by Zaney May
This Retro Hippie Macrame Belt pattern is made with square knots, diagonal double half hitch knots, half-square knots and hemp cording with optional wooden beads.
This belt can be made in any size, toddler to adult. Great belt for anyone that is allergic to metal.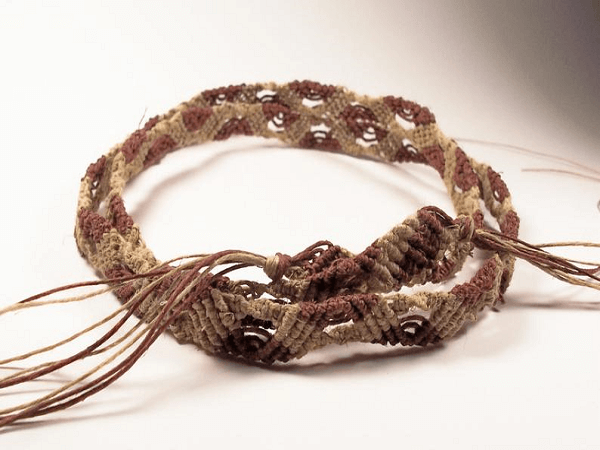 Get the Retro Hippie Macrame Belt Pattern Here
7. Macrame Belt Pattern by This Year's Dozen
Learn how to macrame a belt in just a few hours using the following basic macrame knots. In this tutorial they have used Square Knot (SK), Alternating Square Knot (ASK), Reverse Lark's Head (RLH), Half Hitch (HH), Double Half Hitch (DHH).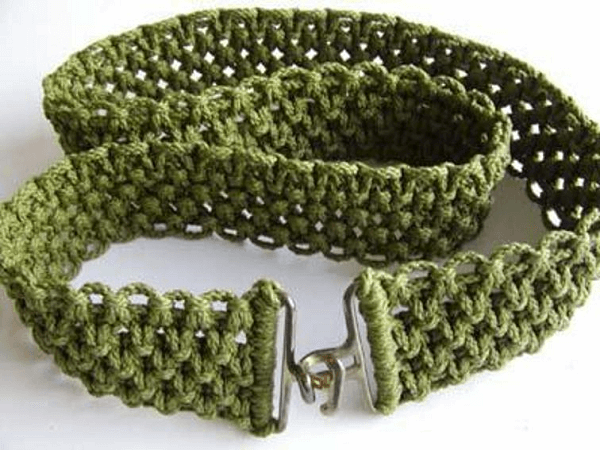 Get the Macrame Belt Pattern Here
8. Macrame Belt Pattern by Wonder How To
To make a macrame belt, measure the length of cords as per your preference. Tie using square knots to macrame a belt. Follow this video tutorial with step-by-step instructions and make pretty stylish macrame belts for your trousers!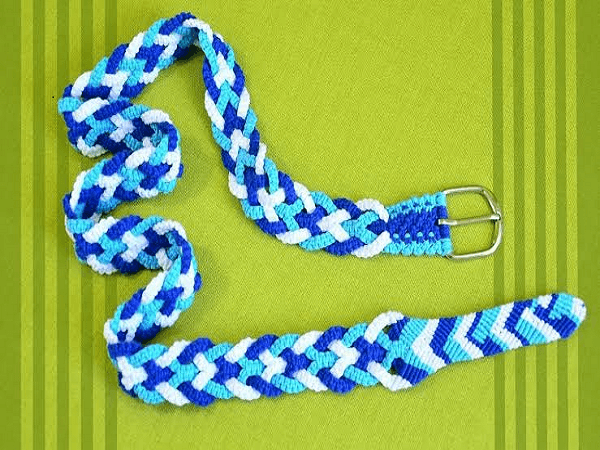 Get the Macrame Belt Pattern Here
9. Macrame Tie Belt Pattern by Makrame
This is a simple macrame pattern, and with it, you can easily make this beautiful belt for your little girl. Due to a detailed step by step English description with 54 photos, this tutorial is suitable for beginners and for the average level.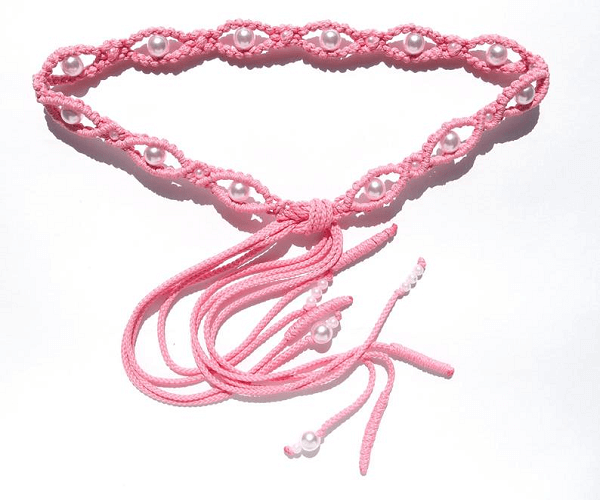 Get the Macrame Tie Belt Pattern Here
10. Macrame Belt Pattern by Macrame School
Make this beautiful macrame belt design with different colored threads. Using white with any contrasting color will look amazing. Add a cool buckle at the end to add a great element to the pattern.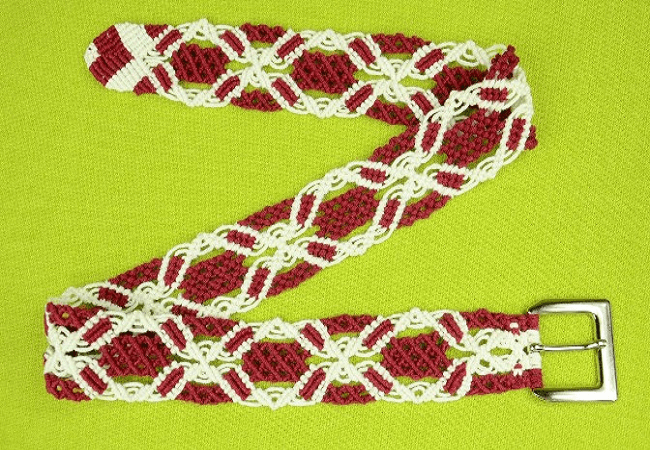 Watch the Macrame Belt Tutorial Here
11. Bronze Macrame Belt Tutorial by This Year's Dozen
Using a braided macrame cord and a welded ring to make this unique belt to get a great Bohemian look to go with your summer wear.
Using some interesting colors like bronze or brown gives it a nice look.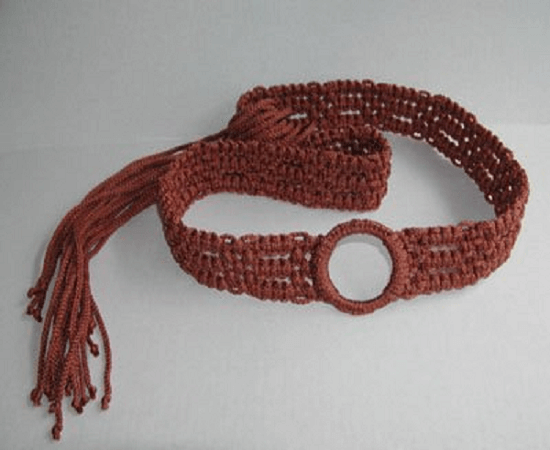 Get the Bronze Macrame Belt Tutorial Here
12. Square Knot Macrame Hemp Belt by Instructables
Macrame this hemp belt with rope and get a unique rustic design for your outfits. You can weave using different braiding techniques and add a buckle to it.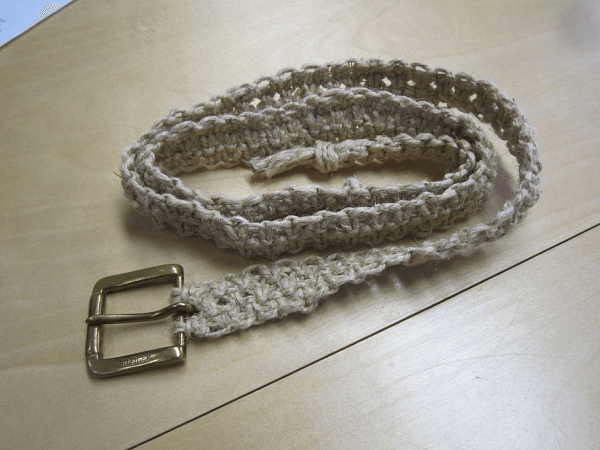 Get the Square Knot Macrame Hemp Belt Here
13. Macrame Belt Tutorial by Macrame Magic Knots
This pattern is perfect for beginners to learn step by step macrame. This new macrame design is very easy to learn and in just 10 min you will learn how to make Beautiful Macrame Belt for you or someone you love.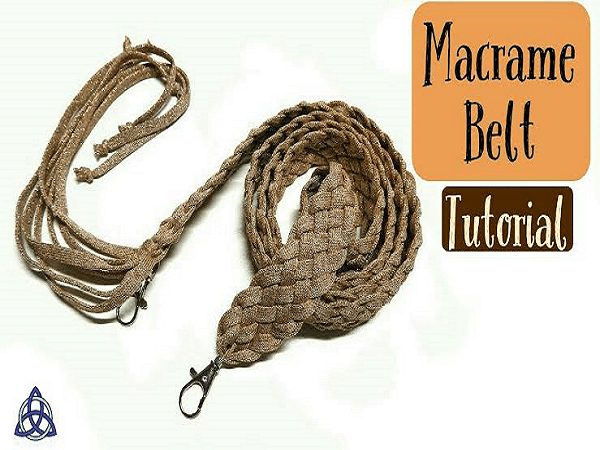 Watch the Macrame Belt Tutorial Here
14. Macrame Belts Pattern by Perles & Co
This tutorial offers us two different knot techniques to get two pretty belts to mix with your outfits. This video tutorial will show you step by step on how to create your handmade belt.
Use your favorite color of cords! Or you can check out the Best macrame cords here.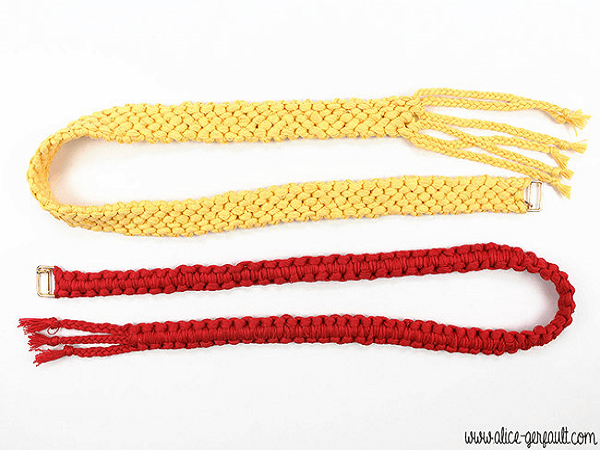 Get the Macrame Belts Pattern Here
We hope you have enjoyed browsing through the Macrame Belt Patterns as much as we have!
These macrame belt patterns will add some originality and boho vibes to your outfit and are budget-friendly enough, that you can make a dozen of them!
They make great gifts as well; your friends and family will love that you took the time to make them something with your own two hands!
Find even more ideas for what to do with rope and cord in our posts for Macrame Clothes Pattern, Macrame Hammock Pattern and Macrame Plant Hanger Patterns. Be sure to post your creations to our Facebook Page!
Enjoy knotting these Macrame Belt Patterns!