How to Make Friendship Bracelets for Beginners | Written
|
In this How to Make Friendship Bracelets for Beginners, Crafting News will be teaching you a step-by-step tutorial on how to make a friendship bracelet for beginners like you and your friends!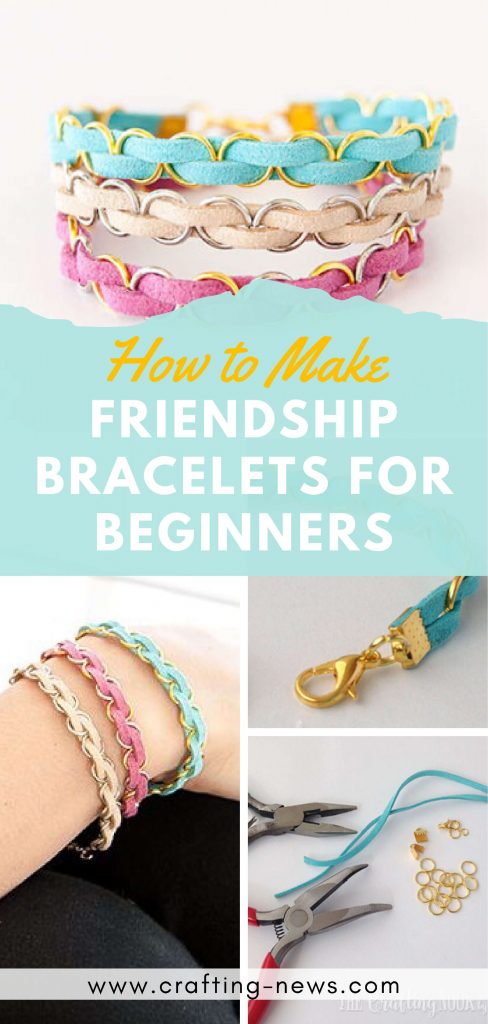 How to Make Friendship Bracelets for Beginners
Seal your friendship forever with your girlfriends with these cute yet fancy friendship bracelets. It's trendy and it's an accessory that'll go with any outfit that you'll be wearing. It's fun and easy to make!
You can mix and match the colors of the materials that you'll be using to match you and your friend's personalities. It is really up to your preference on how you want to showcase your creativity with these matching friendship bracelets.
You can even combine pastels and metallic colors if you're aiming for a feisty look with your best friends, or make use of various sizes of cords and jump rings to make it even more explicit.
Also, pastel colors are best if you want to look all cute and the girl-next-door type. Here is how to make friendship bracelets for beginners.
HOW LONG WILL IT TAKE TO MAKE THESE FRIENDSHIP BRACELETS?
These friendship bracelets are considered an easy craft. Even for a beginner crafter, you can make this craft effortlessly. Making one friendship bracelet would take you around 6 minutes.
It means that you can make 10 of these friendship bracelets for an hour or so! It won't take you much longer to see your finished products. You'll really enjoy yourselves in making these bracelets!
MATERIALS FOR THE BRACELET
2 strips of leather cord
Lobster clasp
10-15 jump rings (approximate) – size will depend on your cords
2 cord ends
Nose pliers
Scissors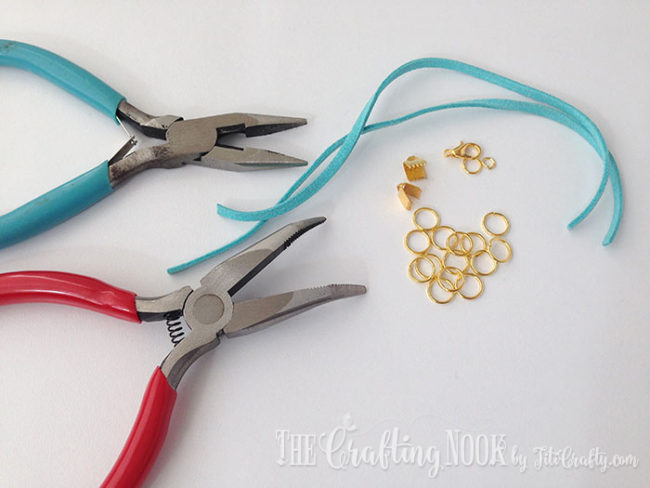 Beginner Friendship Bracelets Step by Step Tutorial
First, align together the two leather cords that you have. After that, insert both of the leather cords into one jump ring. The way you insert it should be like this: one of the strips is from the front to back and the other one starts from the back to the front
The next step is to put another jump ring, but you have to do the process the other way around. You have to insert the strip that came from the back, starting from the front to the back.Continue the insertion of jump rings taking turns alternately with the strips. Keep inserting the jump rings until you get the desired size of your wrist.
Once you've reached your desired length, remove excess leather cords. Don't forget to leave a few millimeters for putting ends to the cord.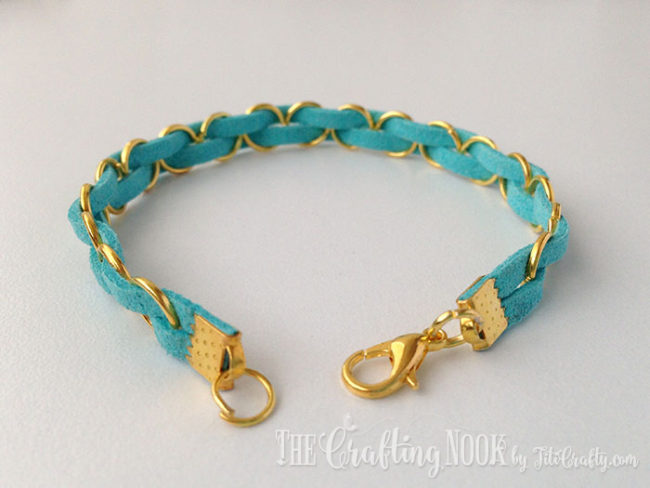 Combine both ends of the cord strip and put the cord end in place to close it. Using a flat nose pliers, tighten the cord ends. These kinds of cord ends has teeth that'll secure both cord ends. It won't come off easily.
The next step is to open one jump ring with pliers then insert the cord ends together with the lobster clasp. After this procedure, close the jump ring
Follow the same step on the other end of the bracelet but, insert only the cord end. Lastly, close the jump ring.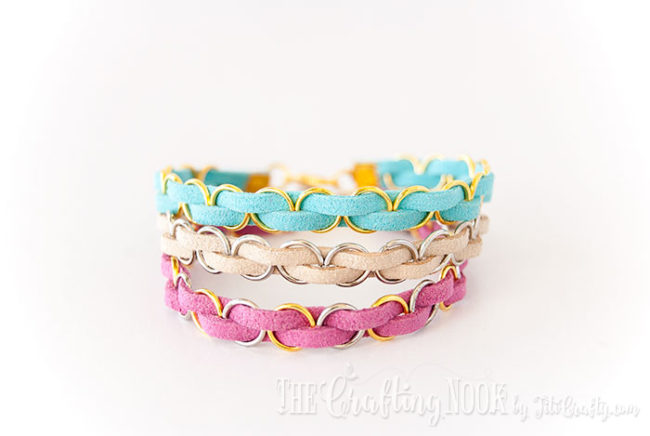 Now You Know H
ow to Make Friendship Bracelets for Beginners!
Tadah! You now have your skillfully made your friendship bracelet – a very special present you can give to your best friends for it authenticates your friendship even more. Make your friends and loved ones feel extra special by giving them this one of a kind friendship bracelets.
For more bracelet ideas, check out this Crochet Flower Bracelet Pattern from Crochet News.
Get your tools and pick your leather's color and begin making your very own friendship tutorial through this How to Make Friendship Bracelets for Beginners!