Just because your dogs spend 90% of their day thinking about playing with toys doesn't mean you have to go out to buy one. With a few spare items from your last macrame projects and knotting skills, you can make these macrame dog toy patterns that your dog is sure to love!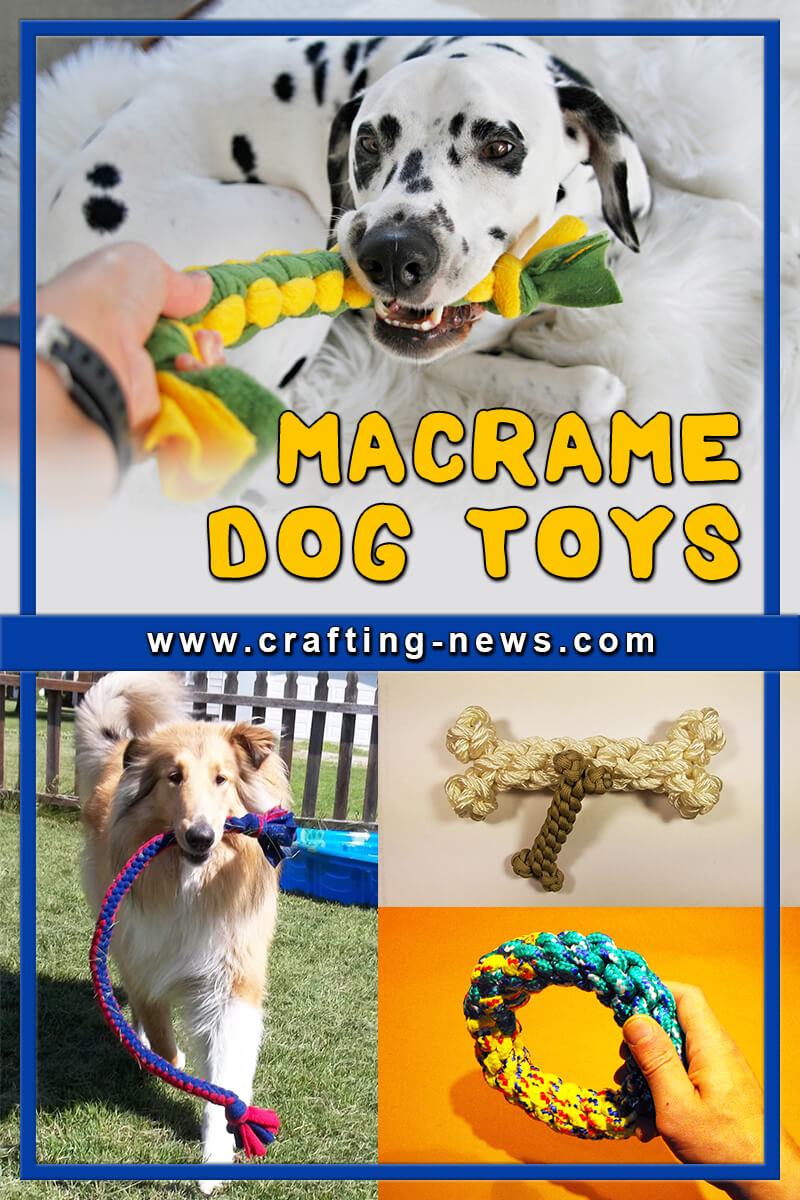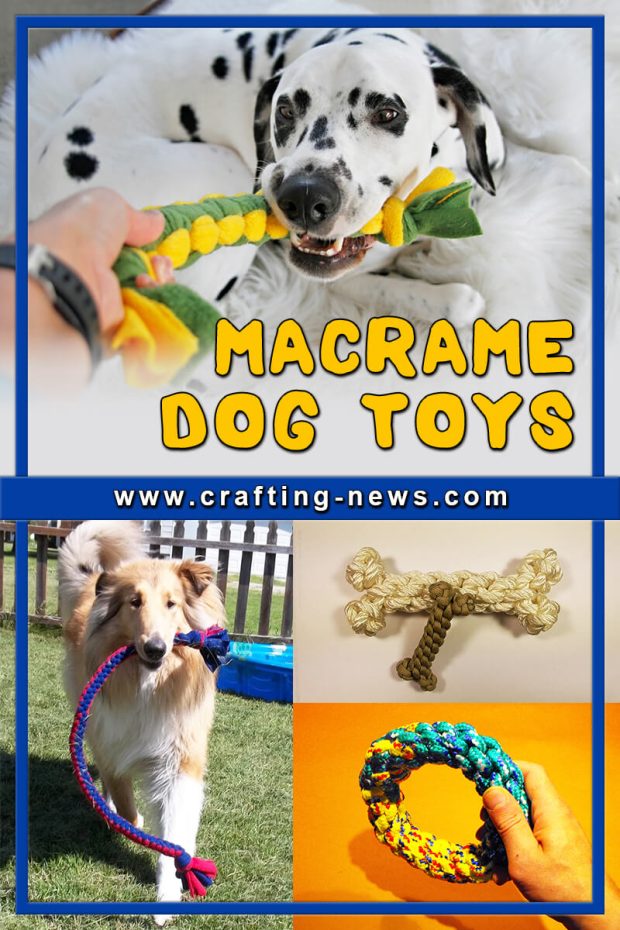 We all know how quickly dogs get bored with their toys or even destroy them – so it's essential to give them new ones to keep them entertained. Forget buying overpriced dog toys. Your pups are just going to destroy them anyway! All it takes is a little bit of crafting, and you can give your dog's playtime a whole new twist!

1. DIY Macrame Dog Toy Tutorial by Macrame Magic Knots
Learn how to make one of the best toys for you furry friends. This toy will be durable and your dogs will enjoy playing with it. All you need is couple meters of rope.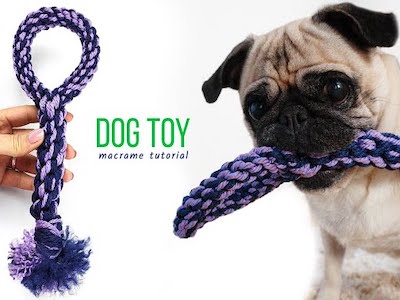 Follow the tutorial here

2. DIY Macrame Dog Toys For Heavy Chewers by Instructables
These easy to make colorful rope toys are great for any size dog. Just scale up or down the diameter of the rope to fit your dog, 1/4″ for small dogs or 3/8″ for large dogs. Pictured are several variations based on the basic knot that can be created with a little practice and creativity.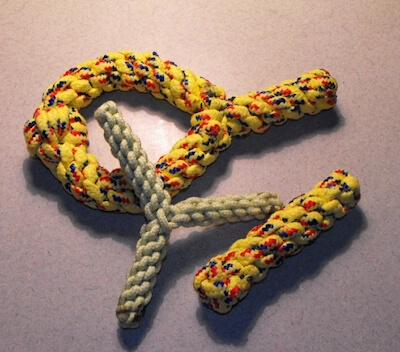 Follow the tutorial here

3. 5 DIY Floating Rope Dog Toys by Sew Historically
These 5 DIY floating rope dog toys are perfect for your water-loving dog! Made with polypropylene rope, these DIY floating dog toys are safe for your dog, float on water, and are cheap, easy and fun to make!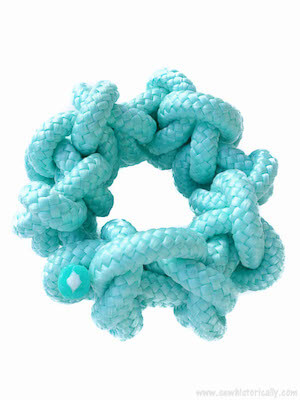 Follow the tutorial here

4. Rope Ball Macrame Dog Toy Free Pattern by Patch Puppy
If you have a dog with a powerful jaw (or just want a super sturdy dog toy) then you'll love making this monkey fist dog toy. Making sturdy rope ball toys for dogs is easier than it looks. And this tutorial included two different versions with video instructions.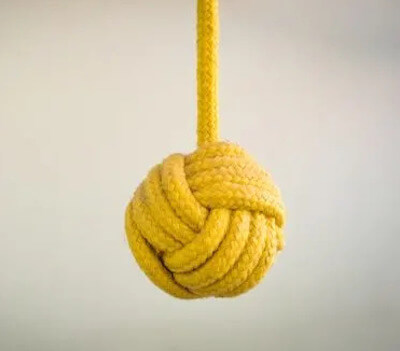 Follow the tutorial here

5. Carrot Macrame Dog Toy Pattern by Bumi Ask
This Carrot Macrame Dog Toy is too cute to eat, but won't stop your pup from trying to chow down on it. This is great for small dogs and teething pups who might otherwise be tempted to gnaw on your shoes and furniture!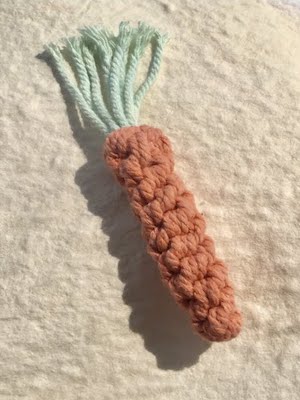 Follow the tutorial here

6. DIY Ring Dog Toy by Instructables
This DIY Paracord Ring Dog Toy is perfect for the pet that can chew through most dog toys. With some rope and some knotting skills, you can create this heavy-duty homemade rope dog toy that man's best friend will love.

Create this two-tone ring dog toy by combining two lengths of the basic 4 strand crown knot. Easily adjust the size and scale of this toy based on the rope or the size of your pet.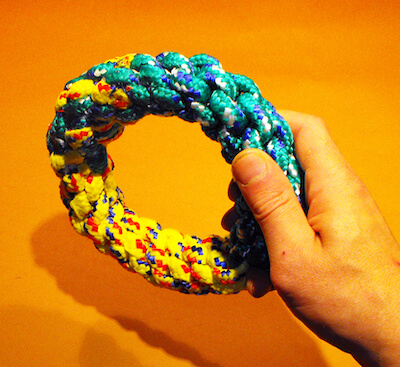 Follow the tutorial here

7. Rope Ball Surprise Macrame Dog Toy Pattern by Hands Occupied
This Rope Ball Surpris Dog Toy is fun to make and the surprise inside is a treat for your dog to enjoy! This rope ball should present a challenge!
Follow the tutorial here

8. Denim DIY Macrame Dog Toy Pattern by Sew Historically
Making your own dog toys is really easy, cheap and fun! So don't throw away your old jeans, turn them into cute, recycled DIY denim dog toys! These heavy duty recycled denim dog toys are grat as chewing dog toy, to play fetch and tug-of-war.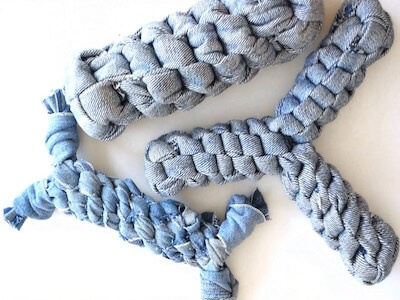 Follow the tutorial here

9. Macrame Dog Bone Chew Toy by Why Knot
Learn how you can tie these homemade bone shaped pet dog chew toys out of paracord or rope. Knots used in this paracord project are crown knot and diamond knot.
Follow the tutorial here

10. Macrame Dog Chew Toy by Modern Macrame
A macrame dog toy that is both pretty and durable? Yes please! Here's a quick and easy DIY dog toy free pattern, made with 100% cotton rope. This strong but lightweight Macrame dog toy is prefect to play tug with. Make them in colors that matches your home's aesthetic and dog's personality.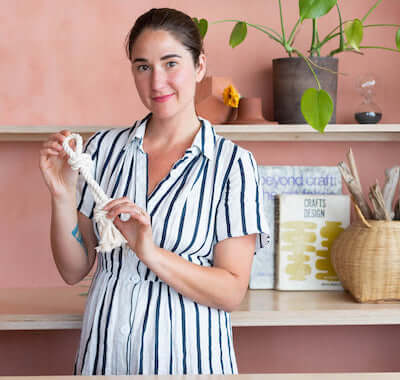 Follow the tutorial here

11. DIY Cobra Knot Woven Fleece Dog Tug Toy by Dalmatian DIY
Feel like trying something a little different? Here's how to make a DIY cobra knot dog tug toy. This cobra knot dog tug toy uses a thickened multi-strand variation of the basic cobra stitch or knot, which you often see in lanyards or paracord bracelets and keychains.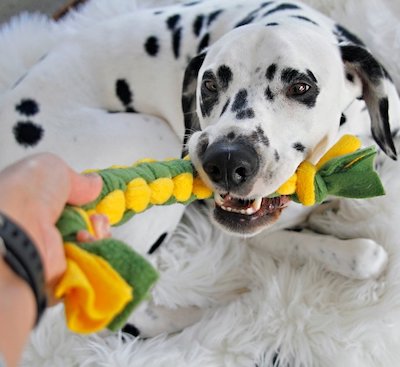 Follow the tutorial here

12. DIY Heavy Duty Fleece Rope Dog Toy by Jaime Of All Trades
This DIY Heavy-Duty Fleece Rope Dog Toy is simple and inexpensive to make but tough enough to handle your dog's abuse. The design is easy to modify to suit the size of your dog as well.

Have fun with the colors but remember that using only two colors will make it easier to see what you're doing if you're not used to weaving. This rope toy is machine washable and dryable. If your dog stretches it out during play, it will shrink back to its original size in the dryer.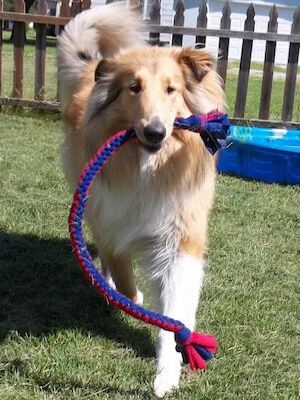 Follow the tutorial here
FOR YOUR NEXT DIY PROJECT, MAKE SOMETHING REALLY WORTHWHILE – A SPECIAL MACRAME DOG TOYS FOR YOUR FURRY FRIENDS.
If you decide to have a go at these diy macrame dog toys, please share your wonderful creations with us on Facebook.

Show your dog some personality and style with a macrame collar and leash with our 15 Macrame Dog Collars, Leashes, and Leads Patterns to give you more ideas. Also you can dress your furbabies with theses Dog Sweaters, Dog Dresses, Dog Bandanas, Dog Coats and alot more dog clothes.

Whichever macrame dog toys you decide on, we're paw-sitive that any dog – big and small – will love these handmade gifts!