Nantucket Lady Victorian Lavender and Lace Cross Stitch Pattern
|
If you are a person who has a keen interest in Victorian themes, this Nantucket Lady Victorian Lavender and Lace Cross Stitch Pattern is perfect for you. Or if it's your first time to encounter such kind of design, most probably it might catch your interest to try some due to its undeniable impressive beauty.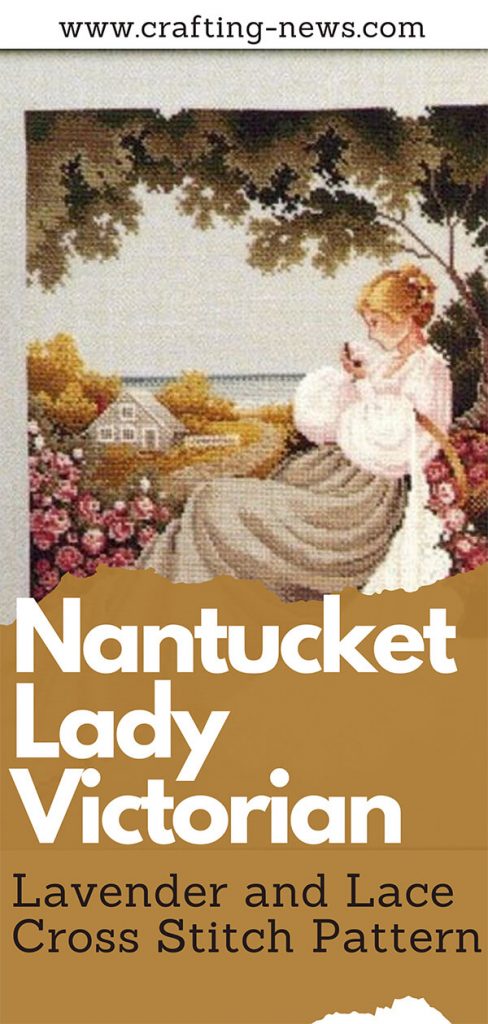 Victorian themes are notorious for their classic and elegant designs. Therefore, it is an excellent addition in case you have a classic collection. It can also be a perfect item that you can hang on your wall, especially if the theme of your interior design has something to do with vintage.
Moreover, Lavander and Lace is widely known for their beautiful angels and fairies. That's why it is pardonable if your eyes seem fixated on the portrait.
And don't worry, this project is one step closer to you. You can quickly achieve this because Marilyn Leavitt-Imblum, the designer, ensures that this pattern will guide you, step by step, without bringing any trouble while making it.
Materials Needed for Nantucket Lady Victorian Lavender And Lace Counted Stitch
The first thing you need to accomplish this great project is Linen, with a size of 32 counts. Take note to use DMC flosses to make it more pleasing to the eyes.
In terms of stitch, stitch count must be 167W x 228H together with a design area of 10 ½ inches x 14 ¼ inches.
Timeless Calming Piece for your Home
In the portrait, it appears like it is a beautiful day when the blue sea is calm. There's a grayish-white cottage on the seaside and trees on its surroundings. Meanwhile, on the not so far forest is the beautiful lady resting under the tree and alongside her is the pink rose bushes.
And you know what pink roses represent during the Victorian era? Love, innocence, and healing! Definitely perfect to put in a frame and hang on your walls inside your house, isn't it?
Perhaps, because of its timeless theme, everyone who will visit your house and take a look at it would feel so amazing. Why? Because of the moment they would go near to this project, they will see that it is not just a beautiful picture; instead, it is made with time and effort using your cross stitch skills.
Lastly, to make it more convenient for you, you can start right now this project only by getting your copy of Nantucket Lady Victorian Lavender and Lace Cross Stitch Pattern online.
Also, do not forget to put your initials before you finish this project. It will serve as a sign that you made it all yourself! Happy cross-stitching!