Are you looking for a fun activity you can do with your kids? They will absolutely love rainbow bubbles. Children enjoy blowing bubbles, and so do many adults. Instead of blowing the plain old bubbles you can find in your local retail store, impress your children with a coloured bubble snake.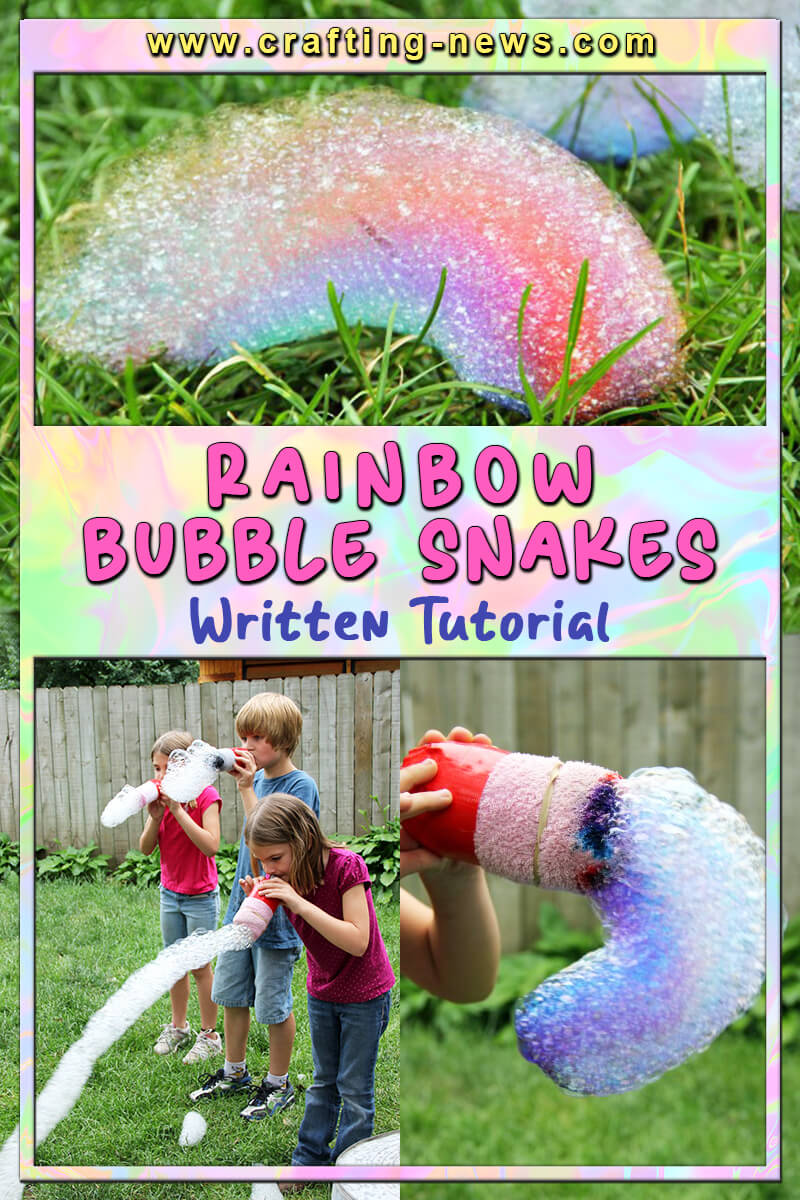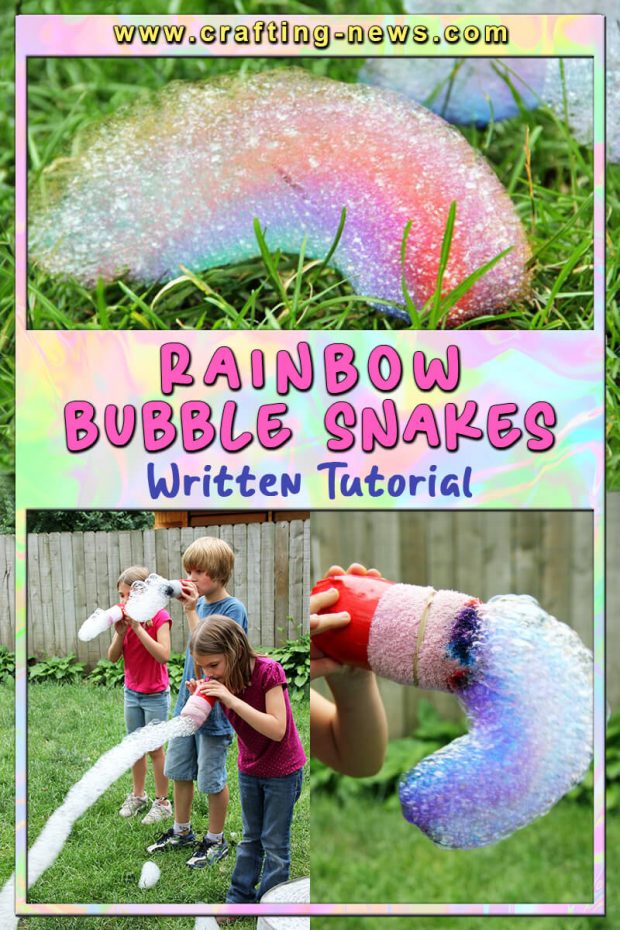 When you blow a bubble snake, you do not get one single bubble. Instead, you get hundreds of tiny bubbles that create a snake like pattern. You can blow clear bubbles and watch their natural rainbow colours appear in the sunlight. Or, you can make the bubbles even more magical by adding food dye.
What is a Bubble Snake?
A bubble snake is a kid-friendly activity from the UK. It is a great activity to do on hot summer days. The bubble snake takes the classic bubble and kicks it up a notch. It is easy to make with only a few common household items. All you need are a plastic bottle, an old sock, and some dish soap. If you want to make the bubbles even more beautiful, add some food colouring.
Once you have everything ready, kids can easily create a bubble snake. They simply have to blow through the bottle, and the snake emerges from the other end. It is a lot of fun for children.
Bubble snakes can be messy. So, make sure the children are properly supervised. And if you use food colouring, the bubbles can stain anything they come in contact with.
DIY Bubble Snakes are a Learning Experience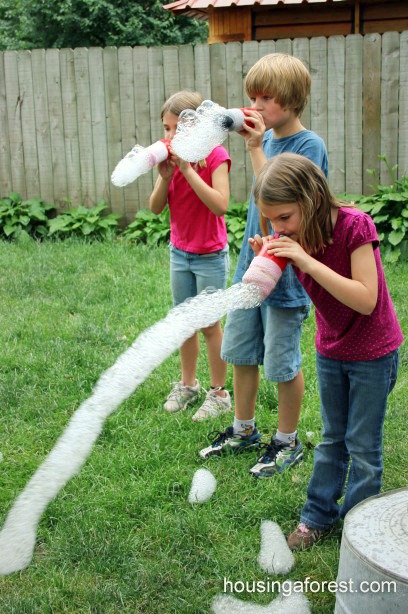 Are you trying to teach your kids science in a fun way? Bubble snakes are a fun activity that also educates children about planning, investigation, and observation. They will be learning without even knowing it.
Bubble snakes will help your kids use their imaginations. They will learn that everyday items can be used in new ways. By letting them put the equipment together, they can work on their motor skills. And they can learn about mixing colours by experimenting with different colour combinations.
Which Liquid Soap to Use
There are many types of liquid soap you can use. However, we have found that Johnson's Baby Shampoo and the blue Dawn Dishwashing Liquid produce the best bubbles.
How to Make Bubble Snakes
Bubble snakes are super easy to make. The first thing you need to do is gather a few basic supplies. You will need:
Old, clean plastic bottle
Scissors or knife
Old, clean sock
Liquid soap (dishwashing liquid or baby shampoo)
Shallow bowl
Water
Duct tape or a rubber band
Food Dye (Optional)
Instructions
First, mix the soap with some lukewarm water in the shallow bowl. The soap to water ratio will vary depending on the types of liquid soap you use.
If the soap you choose to use contains alcohol, you will need to let the mixture rest overnight. This will give the alcohol time to evaporate.
How to make Rainbow Bubble Snakes:
If you are making rainbow bubble snakes, you can add a few drops of the food dye directly to the mixture. Or you can wait and add a few drops of different colours directly onto the sock.
Use the scissors or knife to cut off the bottom of the water bottle. Place the bottom piece in your recycling bin.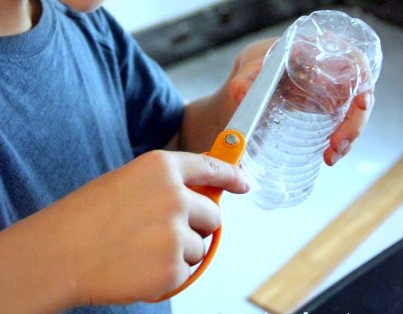 Slide the sock over the bottom of the bottle. Pull It tight so it is not hanging loose.
You are now ready to make bubble snakes. To make the snakes, dip the sock end of the bottle into the bubble mixture. Then blow through the mouth of the bottle to make the bubbles.
You can check out the full tutorial here.
Bubble Snake Tips
Supervise your children when they are making bubbles. It is important that they know that they should only blow air out. If they suck in, they will end up with a mouth full of soapy bubbles.
Food colouring can stain. If you are colouring the bubbles, make sure that you blow the bubbles outside in the grass. The children will also need to wear old clothing. You may also want to consider using an apron.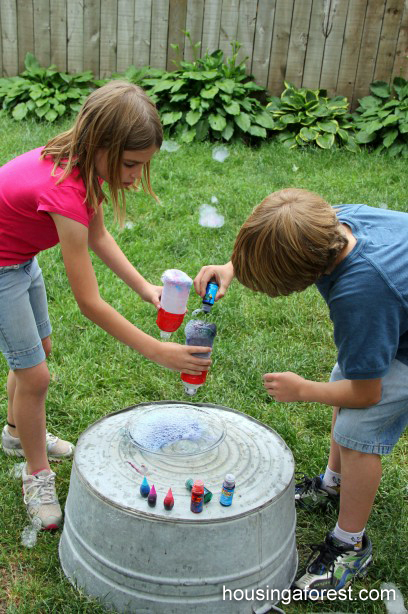 Use a sock that fits snugly on the bottle. The tape and rubber band will help to keep it on, but you want the sock as snug as possible to create good bubble snakes.
For the best bubbles, leave the mixture to sit overnight. Especially if the soap contains alcohol.
Are you wanting to get your young kids outside and off electronic devices? Bubbles can be fun for everyone. Instead of blowing regular bubbles, let your kids get creative and make a bubble snake.
If you loved this craft, check out the DIY Kids Backyard Sling Shot, Rainbow Weaving Fish and the Anti-Gravity Galaxy in a Bottle.
Kids, as well as adults, enjoy blowing bubbles. So why not make the activity even more enjoyable by creating rainbow bubble snakes? Bubble snakes are easy to make, and you probably have all the materials sitting around your house.