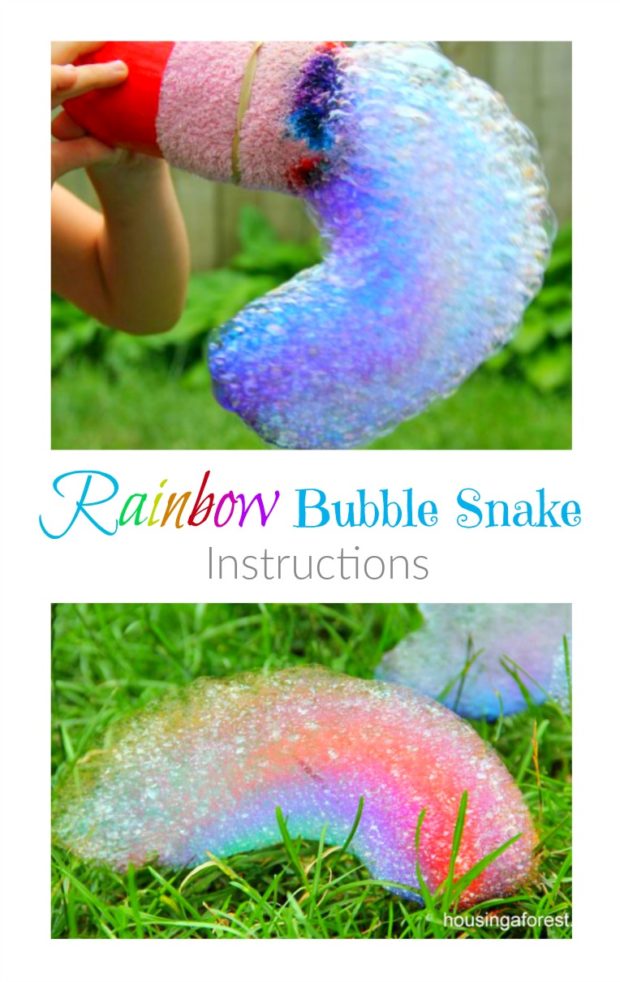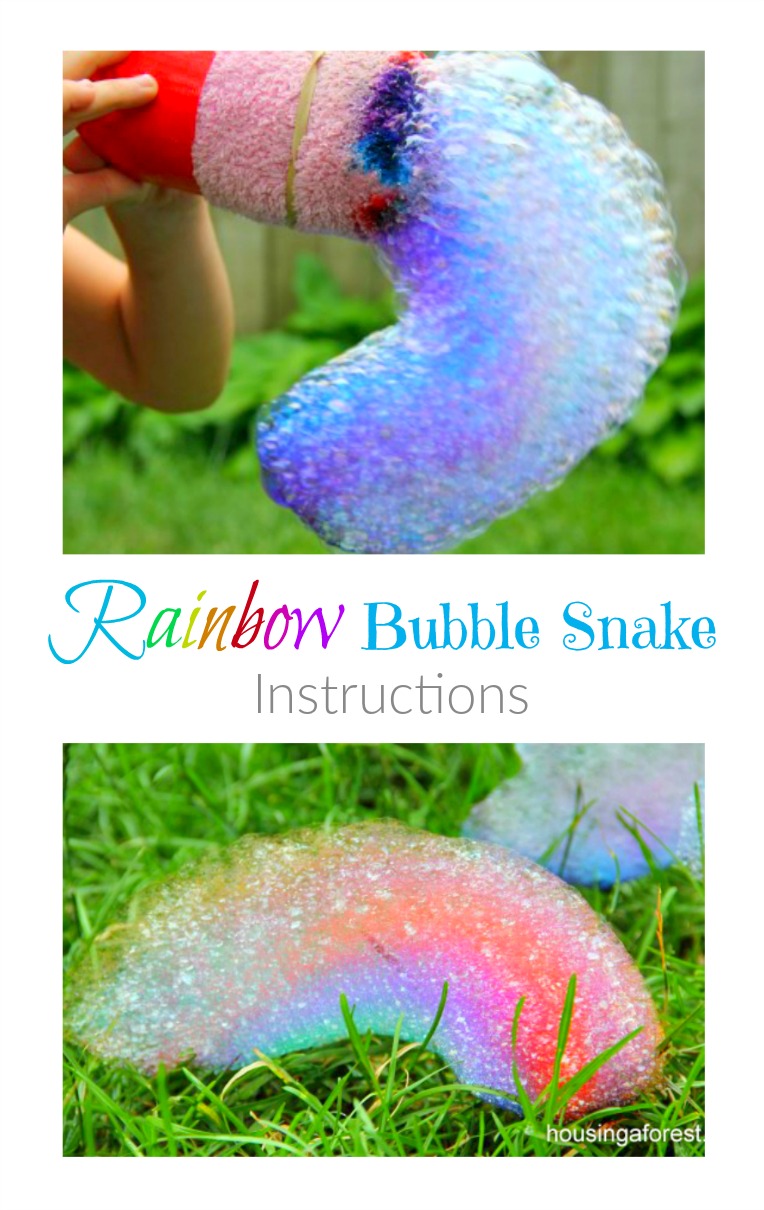 Rainbow Bubbles Snake
Rainbow bubbles are everything you could dream of and more! We have yet to come across a child who doesn't love blowing bubbles. And let's be honest, most adults love bubbles as well! They are simply magical when they catch the light and cast off all the colors of the rainbow.
This bubble blowing technique is wonderful as you get hundreds of tiny bubbles which all form together to create a snake like pattern. You can leave the bubbles as they are and get that colorful glow from the sunlight. Or you can use food dye to make the bubbles extra colorful and magical.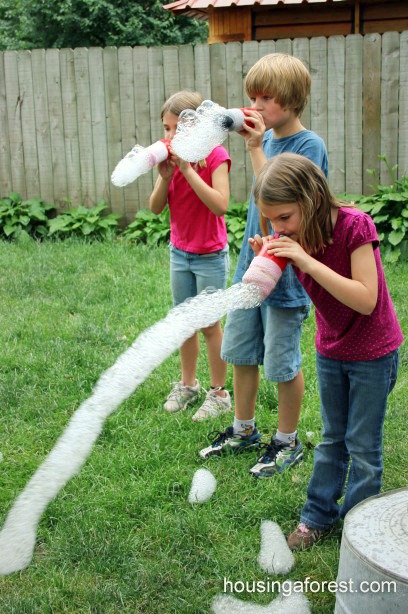 Materials
To get started on the rainbow bubbles you will a few simple ingredients and materials. Most of these you will likely have lying around the house. You will need:
a shallow bowl
water
liquid soap (dish washing liquid or baby shampoo)
food dye
a plastic bottle
a sock
duct tape or an elastic band
Instructions
To get started, mix the liquid soap with some lukewarm water in a shallow bowl. The amount of soap that you need will vary depending on what type and brand of soap that you are using. If the soap you are using contains alcohol as an ingredient, simply leave it to stand overnight and the alcohol will evaporate.
Then cut the bottom of the water bottle off and discard of the cut off piece. Slide the sock over the end of the bottle and secure it using either duct tape or an elastic band.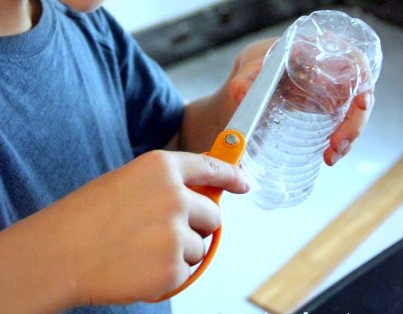 Dip the sock end of the bottle into the bubble mixture and blow through the top of the bottle to make the bubbles.
To use the food dye you can either mix it into the bubble mixture, or you can place a few drops of different colors directly onto the sock.
Top Tips
Make sure you remind your children to blow the air out, not to suck it in. The older kids will pick it up quickly but the young children may need a few reminders not to suck in the bubbles.
Try using a sock which fits tightly around the bottle and make sure it is pulled all the way up for optimum bubble blowing.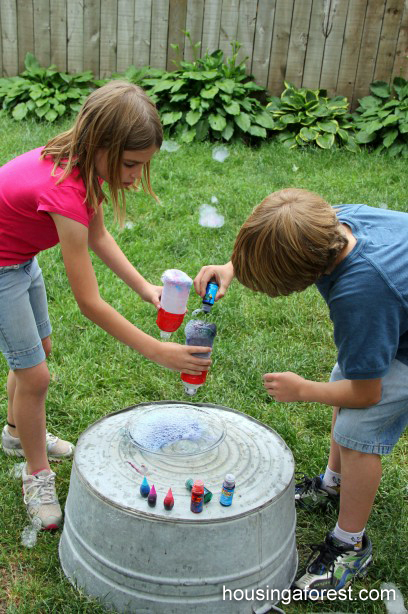 If you decide to use food dye it is a good idea to have your children wear old clothes or aprons. And play on the grass, as it can get slightly messy (which is worth it for the fun and giggles).
If you leave the water and soap bubble mixture over night the bubbles generally turn out better.
You can check out the full tutorial here.
If you loved this craft, check out the DIY Kids Backyard Sling Shot, Rainbow Weaving Fish and the Anti-Gravity Galaxy in a Bottle.