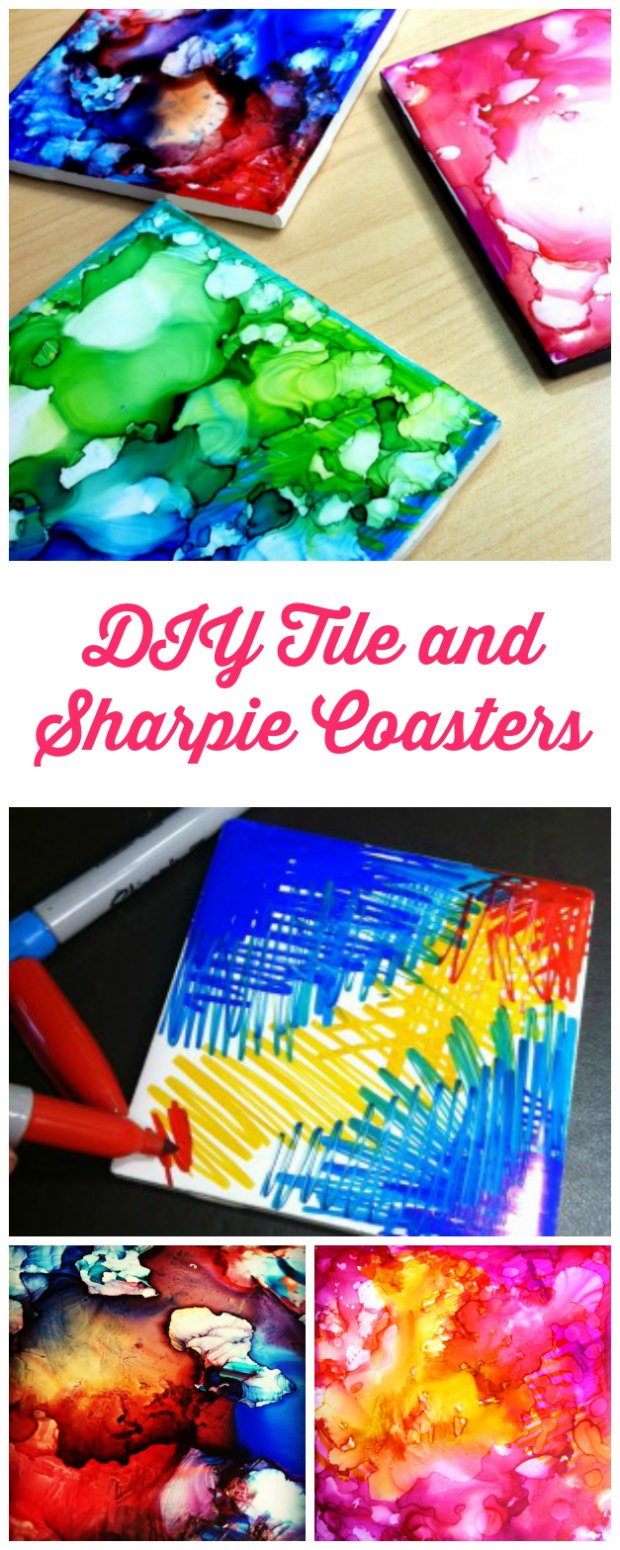 Tile Coasters Painted With Sharpies For An Abstract Effect
Tile coasters are great for protecting your precious furniture from those dreaded ring marks. You can have beautifully designed tile coasters done on the cheap side which ill suit your home decor perfectly. These are great for your own home or made as a present for someone else.
Materials
For these tile coasters you will need to pick up the following list of materials:
White ceramic tiles
Rubbing alcohol
Small straw or an eyedropper
Sharpie fine markers in your favorite colors
Spray fixative
You should be able to pick up some really cheap tiles from your local bathroom or hardware store. They are normally less than $1 each. Make sure they are glazed tile, otherwise the sharpie colors will not pool.
Instructions
Clean the tiles thoroughly with soap and warm water so that there are no oils on there, which can effect the final look of the tile coaster.
Color the coasters in with your sharpie markers. Use as many colors as you like. It doesn't need to be neat or perfect, so don't worry too much about how you are coloring the tile.
Use the straw of eyedropper to drop small pools of the rubbing alcohol onto the colored tile. Be sure not to use too much of the rubbing alcohol, otherwise the colors will blur together too much.
Once you have the desired pattern leave it to dry. This usually takes around 30 minutes.
If you want to change the design or add more color to it, you can repeat the process on top of the dried pattern.
When you are happy with the design and it has completely dried, you can seal it using a spray fixative. We recommend using Mod Podge Spray. This will seal the color in.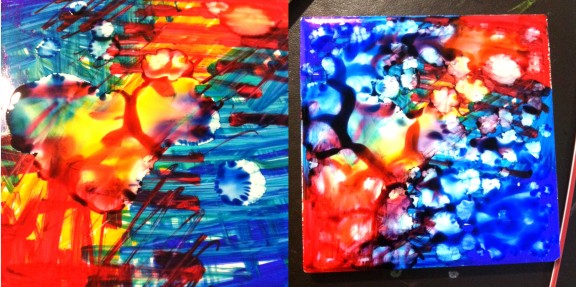 Using Your Tile Coasters
We highly recommend buying some self adhesive felt to stick onto the four corners of the coasters. This will stop the tile from scratching your furniture when it is moved around.
You can bundle four of the coasters up and tie them together with some pretty ribbon and make these as a beautiful gift to someone.
For more coaster projects, check out our Playing Cards Coaster Set Pattern, Macramé Coaster Patterns and Crochet Coaster Patterns.