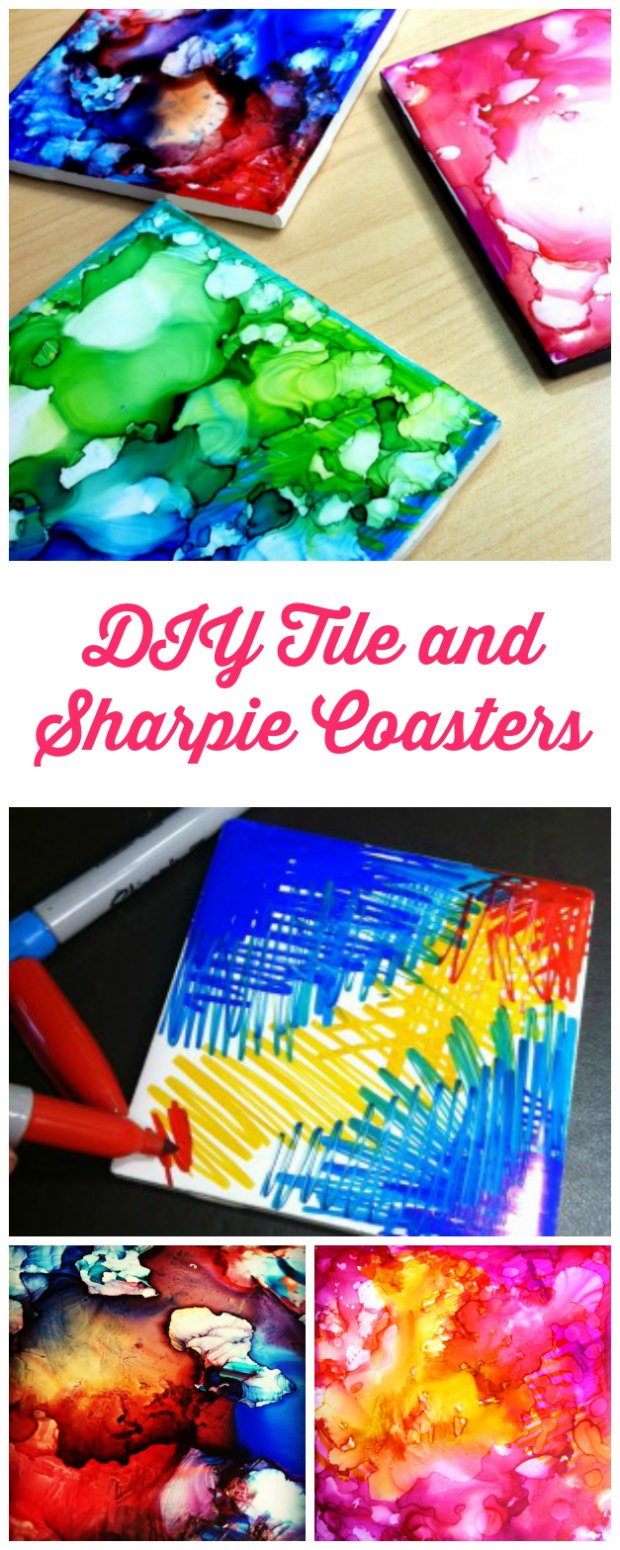 Sharpies are amazing for all kinds of crafts. Do you want to try something? Get started with Sharpie Coasters. Utilize summer afternoons with your kids to make these creative and beautiful all purpose coasters.
Although a minor addition to your coffee table, coasters salvage your furniture from stubborn glass stains and rings. There are a lot of trendy choices available in stores, but before you reach out to buy a set, why not think about a DIY? All you will need is some rubbing alcohol, a few tiles and a lot of colourful sharpies. These ones are super easy and fun to make and cost almost nothing.
Sharpie dyed coasters give your furniture a vibrant, colourful and artsy look. The coasters are very easy to make and they look amazing when finished.
adsense
You'll need:
a. White ceramic tiles
b. Rubbing Alcohol (Isopropyl Alcohol)
c. Colourful Sharpie markers
d. Eyedropper
You will also need clear finish spray to seal the colouring. It gives a glossy finish to your coasters. If you want, you can add more sharpie and alcohol to create more patterns.
Go through the full tutorial at the Sharpie Blog
adsense