How to Fix a Broken Metal Bracelet will teach you how to salvage your favorite bracelet – broken clasps, tangles, resizing, etc.!
Bracelets, earrings, and necklaces are just some of the pieces that complete our get-up. It upgrades up our outfits on whatever occasions, may it be for formal events or daily wardrobe for work.
It's just quite devastating for these accessories to be ruined at some point, because of regular usage.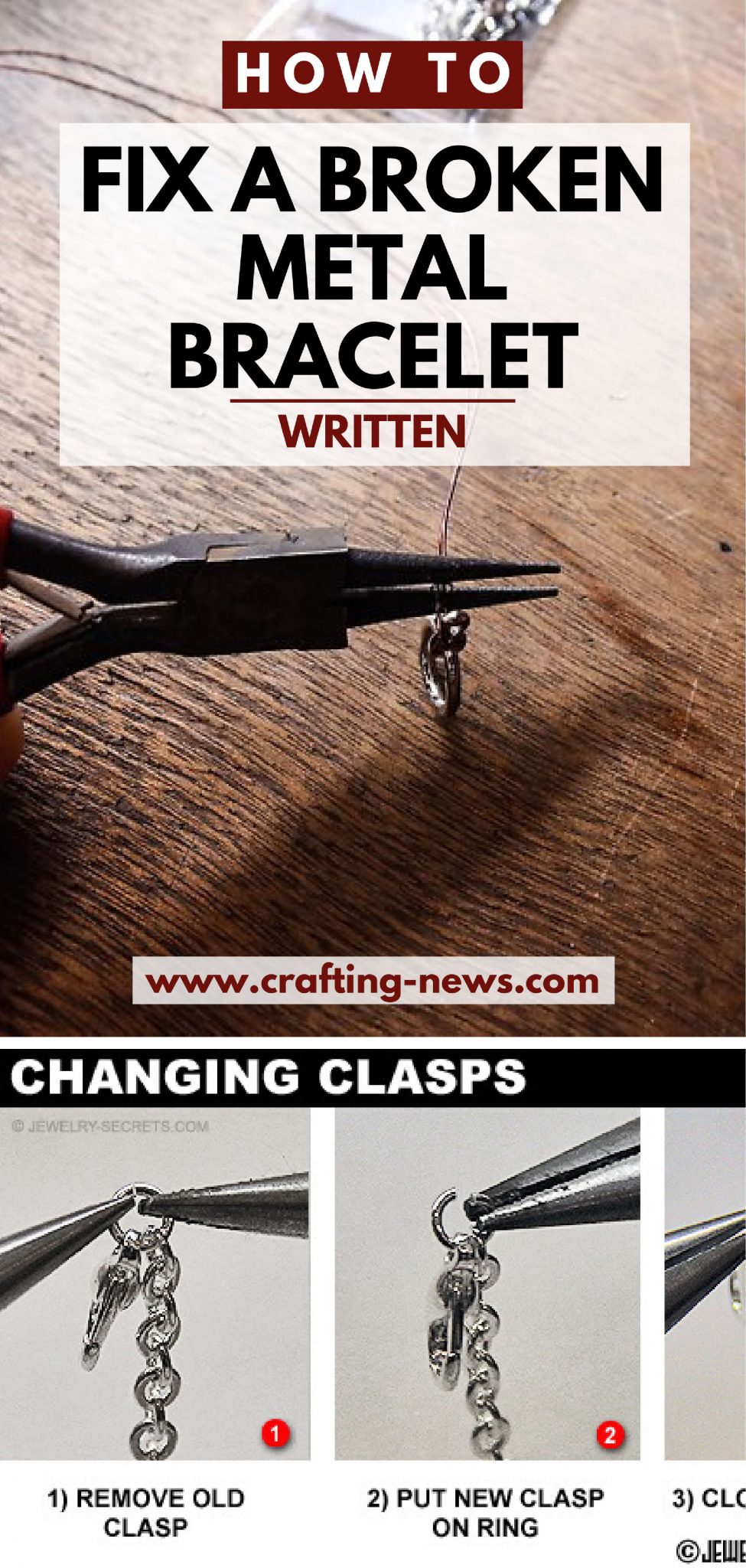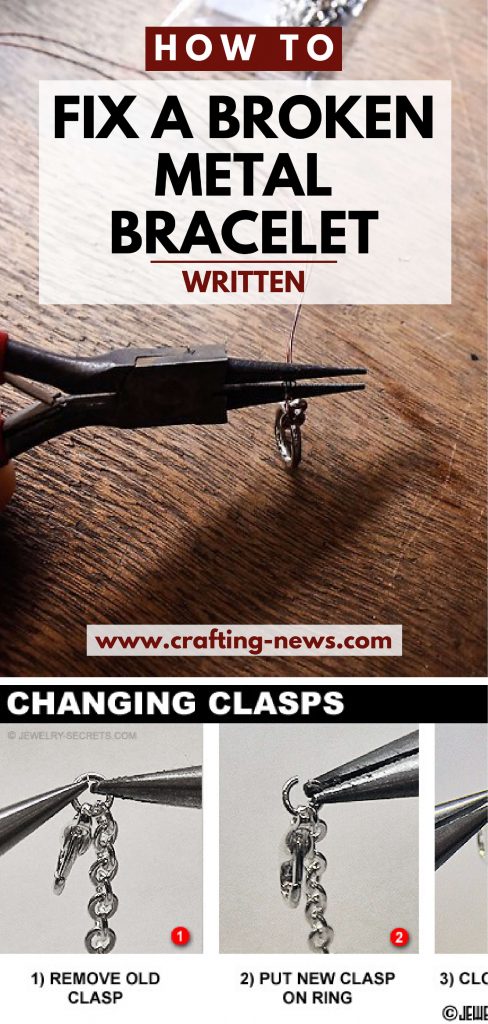 Broken clasps, knotted chains, and bent or out of shaped parts, are just some of the problems you can encounter in owning a metal bracelet.
Lucky for you! In this article, we will be teaching you guides and steps on how to fix a broken metal bracelet.
It's not advisable to repair fine jewelry on your own, but here are just some tricks on how to fix broken metal jewelry you can try for quick repair before going to the jewelers.
Now, you can use that ruined piece of jewelry in no time!
How to Fix a Broken Metal Bracelet
TIPS AND TRICKS ON HOW TO FIX A BROKEN METAL BRACELET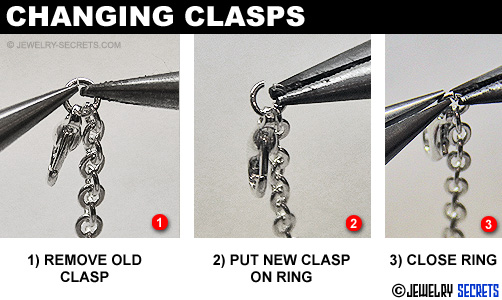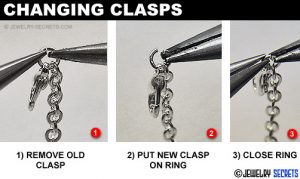 Replacing a broken clasp
Most metal bracelets are locked using clasps, which makes it the most used and commonly ruined part of this accessory. Common problems encountered in a broken clasp are:
Opened jump ring
Lost piece of the clasp
Broken spring clasp (no longer locks)
To fix broken metal, all you have to do is:
Buy and replace the broken clasp with a new one. Just make sure to purchase the exact shape and size of the old clasp so that you won't encounter any problems with the fitting to your bracelets.
Once you've found the correct piece, carefully attach it to your bracelet, and you're good to go.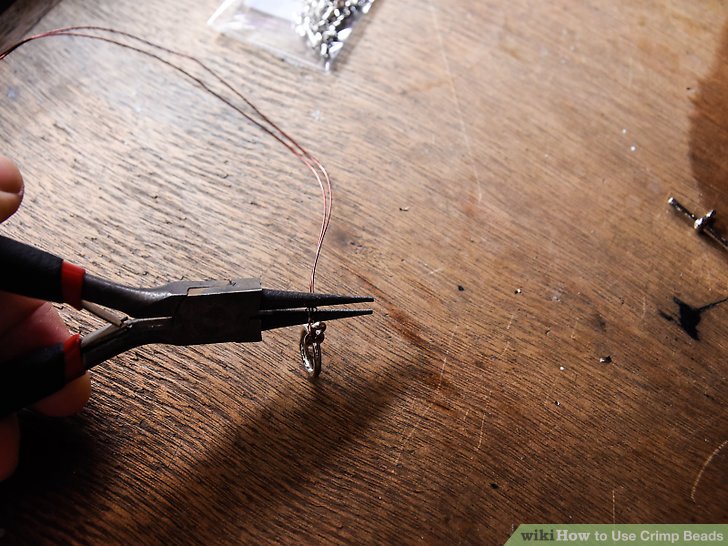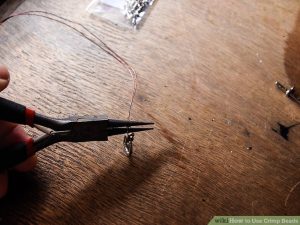 Restring a broken bracelet
When a bracelet is made from beaded wires, it can break due to wear and tear. The cord tends to loosen because of the crimp beads that hold and secure the entire bracelet to the clasp. It can also lead to a breakage of the bracelet.
To solve this kind of problem, you have to restring the bracelet and adhere to the clasp with the use of new crimp beads.
This procedure is quite tricky for beginners in jewelry making. To do this, you need to have flat-nosed pliers or, better yet, special crimping pliers to have a cleaner and precise finish.
The best way for the crimp beads to hold is finding the right size of crimps for the beading wire.
Use the pliers to flatten out crimps.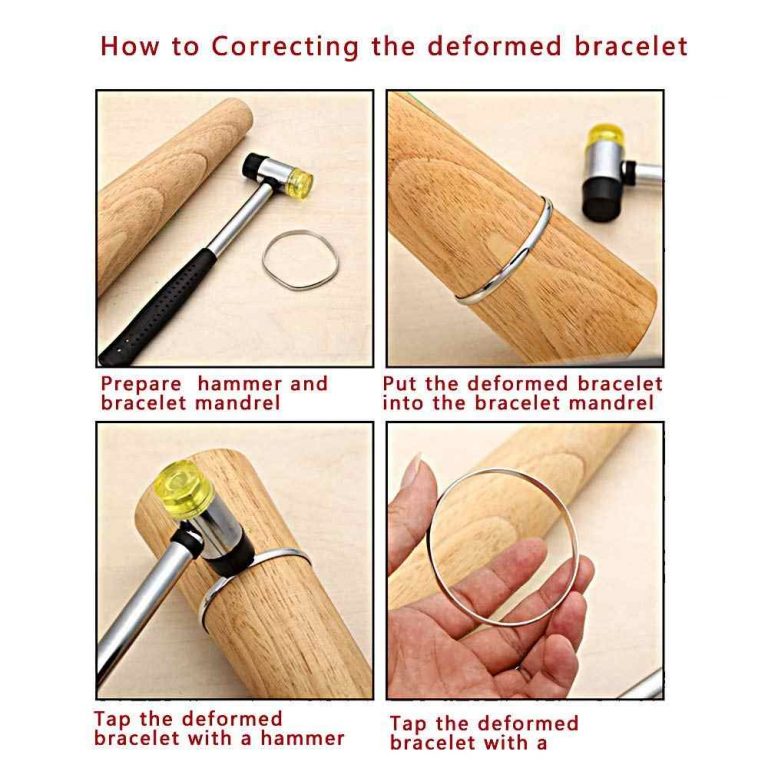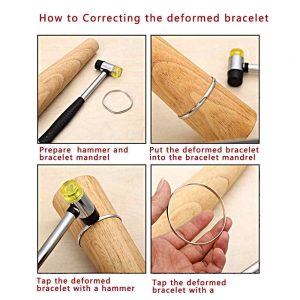 Re-shaping or re-sizing the bracelet
Bracelet bands that are disfigured and out of shape due to usage are one of the most common problems for metal band bracelets. The good thing is, these are also problems with the easiest fix!
It can easily be remedied with the use of a metal mandrel and a leather mallet.
Start by placing the bracelet on the mandrel.
Then gently tap on each of the sides of the bracelet bands with the use of the leather mallet.
Repeat steps on the other side of the bracelet band.
Re-shaping
In re-shaping, the bracelet bands, apply enough pressure to get the desired or preferred shape of your bracelet band. You can also make your bracelet band a little more significant if you continue tapping it with the leather mallet and rotating it around.


Eliminating tangles and knots from chains
Hanging your chain pieces of jewelry instead of storing them in a jewelry box is the best way to prevent tangles and knots from your bracelet chains from happening. But, if tangles and knots have already been made, you will be needing:
pins
good lighting
cotton swabs
baby oil
You will also need much patience for this work:
Lay the bracelet on a flat surface.
Beginning from the loose ends, start untangling one or two pieces of chains.
With the use of the cotton swabs, gently apply baby oil to those knots to help make the chain drift apart easily. Use the same procedures for knots in chains.
NOW THAT YOU KNOW HOW TO FIX A BROKEN METAL BRACELET, IT'LL SAVE YOU FROM GOING TO A JEWELER.
Share with us your experience on how to fix a bracelet on our Facebook page.
You can finally use those bracelets that you've meant to use for special occasions. Save time and money by fixing your metal bracelet; you can easily do it with these tips and guide on How to Fix a Broken Metal Bracelet at your very own homes.
Take out your favorite broken metal bracelets, and let's see if you can give them a new lease in life. Happy repairing!
If you want more crafting ideas, we have tons just for you! Don't miss our How to Hang a Picture with a Wire, How to Make a String Bracelet Tutorial and How to Make Hair Scrunchies for you and your friends.