If you are beginning to look for a new machine, look at the best sewing machine brands. They are premium machines that can produce professional results.
Buying a new sewing machine can make your life simpler. You will be able to make small repairs and create home crafts. You can also make your own clothes and home décor items. A good sewing machine will give you the ability to complete projects fast with high-quality results.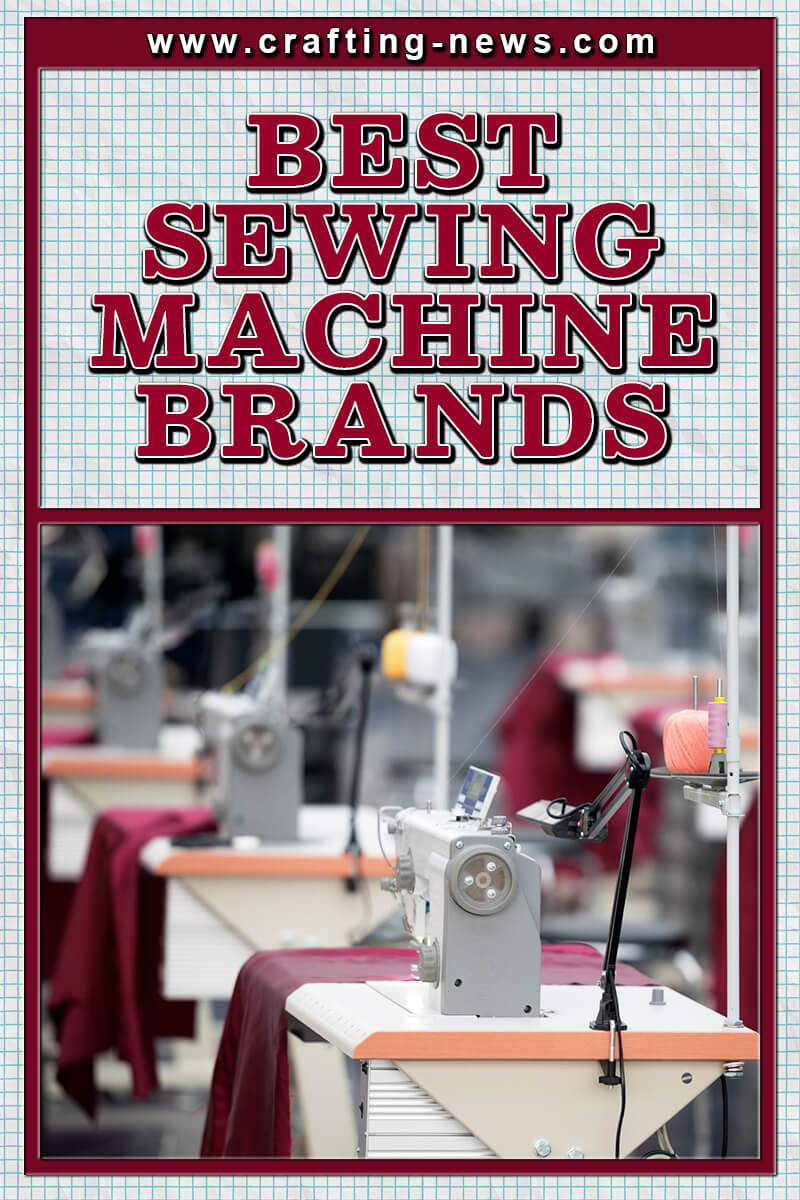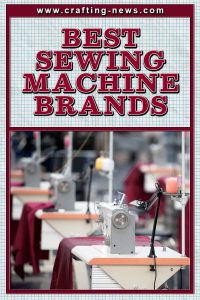 Things to Consider When Purchasing a Sewing Machine
When you are looking for the perfect sewing machine, look at the best sewing machine brands. They are the best brands for a reason. You will also want to take into consideration all the features you will need, such as:
The size of the machine is very important. If you do not have much room to store a machine, you will want one that is small enough to store away easily. You will also want to make sure that the one you purchase will fit your space perfectly.
Another important thing to consider is the weight. If you cannot leave the machine where it is or are looking for a portable machine, you will want a lightweight machine
You will want a sewing machine that will last. The best sewing machines have a metal frame.
Sewing machines vary in price greatly. Before you look for a new sewing machine, know your budget.
If you are only looking for a machine that can small repairs, you don't need many stitch options. However, if you are planning on doing a lot of sewing, you will want a large variety of stitches to choose from.
Sewing machines vary in speed. If you are a beginner, you may not need a fast machine. If you are an experienced sewer, you will want a machine that is fast. This will allow you to sew quicker and have a higher production rate. A good sewing machine should provide at least 800 to 1000 stitches per minute.
Additional features will make sewing easier. Look for a machine that has an automatic needle threader, self-cutting thread feature, clear bobbin cover, LCD screen, and speed control.
Check the warranty before you make your final decision. Read customer reviews to ensure the company has a good customer service department.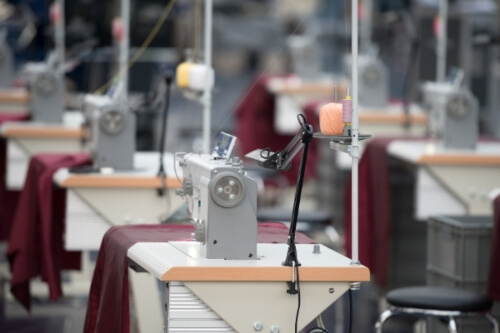 Which of the Best Sewing Machine Brands is Right for You?
There are a lot of sewing machine manufacturers today. But they are not all the same. When looking for a new sewing machine, it is important that you check the ratings and read customer reviews.
This will help you weed out the defective models and purchase something you know you will be able to depend on.
We recommend you look at the best sewing machine brands first. Choose a machine that will last and has all the functions you are going to need.
The best sewing machine brand for you can be different from the best brand for someone else. Do not buy a machine because someone else thinks it is the nicest. Buy it because you know it is the best one for you.
All the brands we listed make outstanding machines. But they excel in one area more than others. Compare the pros and cons to decide which brand and model will provide you with everything you need. The choice you make will depend on the projects you want to complete.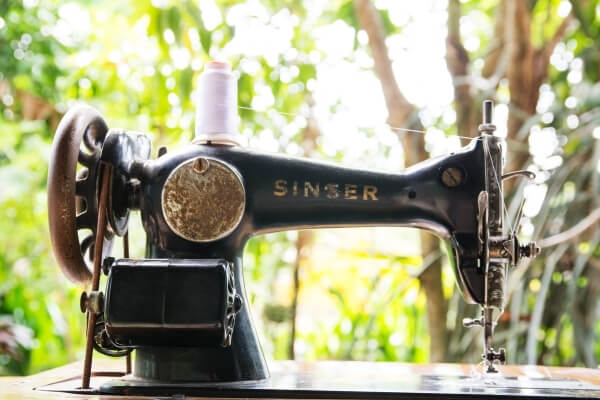 10 Best Sewing Machine Brands for 2023
Below are 10 of the best sewing machine brands on the market today.
1. Singer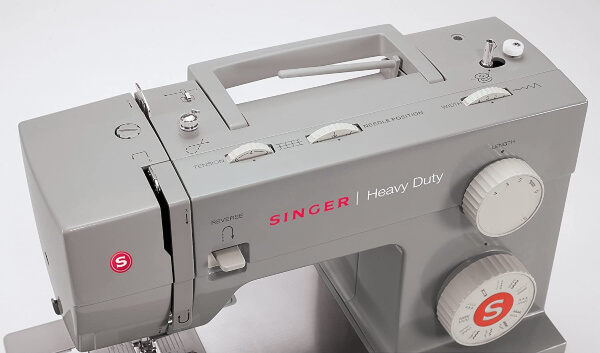 The first Singer sewing machine was patented on August 12, 1851. It is one of the oldest sewing machine manufacturers in America and around the world. They are a leader in the industry. The name Singer is synonymous with sewing. Even those that do not sew know the name Singer.
Singer sewing machines are practical and innovative. To this day, they continue to develop new products that improve the sewing world. They were pioneers and celebrated many firsts; these include:
The world's first zig-zag machine

The first electronic machines

The world's most advanced home sewing and embroidery machines
Professionals and home sewers alike rave about Singer sewing machines. The machines can tackle all types of projects with ease. From clothing to home décor, a Singer sewing machine will produce amazing results.
Whether you are a beginner or an expert, there is a Singer sewing machine for you.
2. Brother

Brother has also been around for a long time. Their history can be traced back to 1908. It was originally called Yasui Sewing Machine Co. Years later the company's name was changed to Yasui Brothers' Sewing Machine Co.
Then in 1928, the Yasui brothers launched the Brother sewing machine brand. In the 1950s, they teamed up with an American company and formed Brother International Corporation.
Over the years, the company has grown its brand. They continually improve their machines. And in 1979, Brother introduced the world's first computerized home sewing machine.
Brother continues to make a name for itself. They are constantly challenging their competition to come up with better products and designs.
Brother has a state-of-the-art lineup of home sewing, embroidery, quilting, and crafting machines. Their machines are versatile and can be used to create all types of products. And brother has plenty of specialized machines for serious sewers and quilters.
3. Husqvarna Viking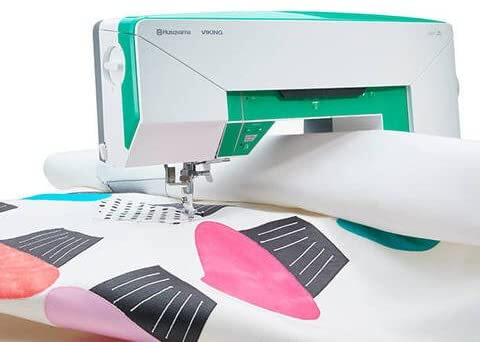 In 1689, Husqvarna was a royal arms factory in Huskvarna, Sweden. In 1872, there was a decline in the need for firearms. Due to the decline, they branched out and started making sewing machines. Today, Husqvarna Viking designs and produces some of the high-quality sewing machines on the market.
Husqvarna Viking produces all types of sewing machines, including sergers, quilting, computerized, overlock, and embroidery. And they are believed to have been the first sewing machine company to use microchips in their machines.
The Husqvarna brand delivers high-quality results. They are reliable and consistent. They are one of the best sewing machine brands on the market. They have sewing machines for every skill level.
4. Janome
The Pine Sewing machine company was renamed Janome Sewing Machine Co. Ltd. In 1954. Before the name change, the company went through many changes and rebranding.
Janome is at the top of their class. They consistently provide consumers with new innovative sewing machines.
Janome manufactures both home and industrial sewing machines. They were one of the first companies to produce computerized household sewing machines. They are known for having some of the best home embroidery machines available today.
5. Juki
Juki was founded on December 15, 1938. They began by making industrial sewing machines. Now, along with industrial machines, they produce high-quality home sewing machines.
Juki is the number one sewing machine manufacturer in the world. This is primarily because they manufacturer sewing machines for commercial and home use.
The Juki sewing machines are high quality and reliable. They are easy to use and can often sew a wide variety of fabrics. Most Juki sewing machines can be found in commercial settings. However, if you are looking for a durable machine that is a powerhouse, a Juki may be your answer.
6. Bernina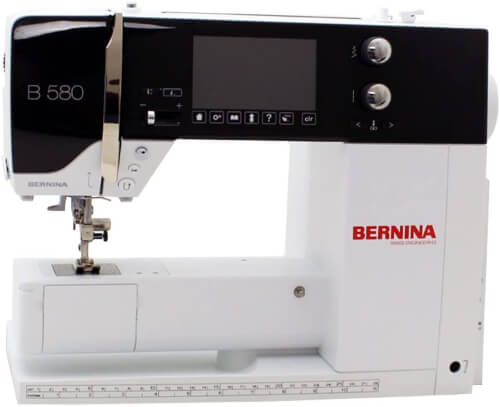 Bernina was founded in 1893. This was the same year that the founder, Karl Friedrich Gagauf, introduced the world's fastest hemstitch sewing machine.
Bernia produces high-end sewing machines that are known to last. Today, they are one of the largest sewing machine manufacturers in Europe. They are known for their top-of-the-line embroidery machines. But they also manufacturer other types of machines.
There is a Bernia model that will be perfect for your personal needs. It does not matter if you are an amateur or a professional.
7. Elna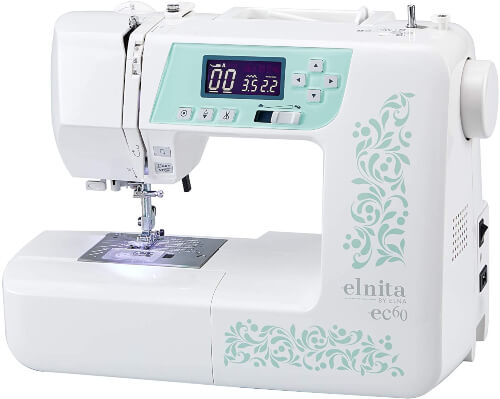 Elna is a Swiss design company that was founded in 1934. They offer a wide selection of sewing machines from embroidery to sergers. The brand is known for its innovation and quality. They deliver exceptional products and customer service.
The company understands what its customers want. Their machines are easy to use, modern, versatile and fun. They were the pioneers of many special features including the automatic needle threader, heirloom stitches interchangeable cams, and embroidery cards.
Elna produces high-quality home sewing machines. However, their machines can also be found in factories. Their machines are recognized around the world for their design and quality.
8. Jaguar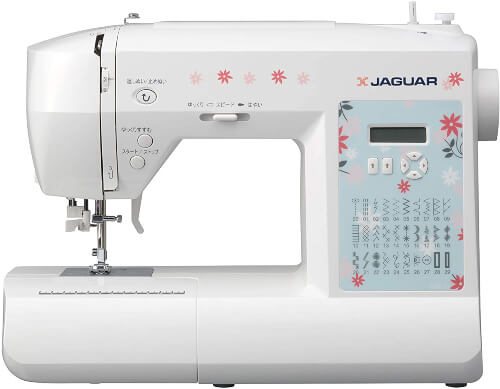 You have probably heard of the Jaguar automobile. But have you heard of Jaguar Sewing Machines? They are high-quality machines that are made of an all-metal functional mechanism. This helps to ensure the machine lasts for a long time.
Maruzen Mischin Company was founded in 1949. In 1978, they changed their name to Jaguar Sewing Machine Company. Today, they are one of the largest sewing machine manufacturers in the world.
The company produces a wide variety of sewing machines that can handle all your home sewing needs.
9. PFAFF
PFAFF was founded in Germany by George Michael Pfaff in 1862. It was originally a German company. In 2006, the company was purchased by Kohlberg & Company. This is the same company that owns Singer.
PFAFF continues to produce world class sewing machines. They are known throughout the sewing community for their popular sewing and embroidery lines.
Most PFAFF sewing machines have the Original IDT System. This system gives home sewers the ability to sew extremely thick layers of fabric and challenging fabrics with ease.
10. Toyota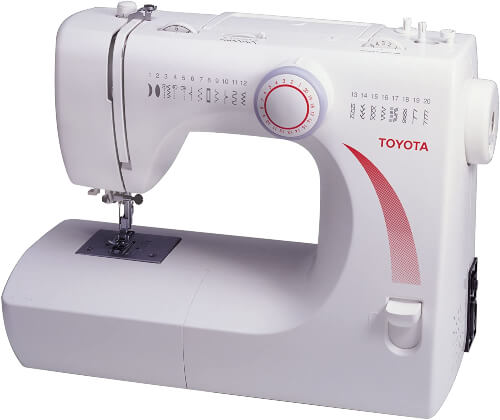 Toyota does not only manufacture automobiles. They are also one of the best sewing machine brands. They first began producing sewing machines in 1946.
After World War 2 ended, Kiichiro Toyoda decided to expand the company's foundation. He saw that there was a growing interest in home sewing machines. He wanted to take the same standards that they use in their automobiles and use this model for their sewing machines.
The company knew that a good sewing machine needed to have a strong motor. They quickly became known for their machines that could easily sew through several layers of fabric.
Toyota sewing machines have enough features to accommodate all types of users. From the beginner to the highly experienced. The craftsmanship is superb, and the machine is made from long-lasting materials.
Decided which of these best sewing machine brands to buy?
The sewing machines of today surpass the sewing machine of yesteryear. The technology that is now available has dramatically changed the way we sew.
New home machines can produce stitching that is professional and strong. The machines are tough and can last for years with proper care and maintenance.
There are countless models on the market. Trying to narrow down your choices can be hard and stressful. Do not let the vast number of models available make your decision hard.
If your a sewing enthusiast, check out our reviews on the Best Upholstery Sewing Machines, Best Serger Sewing Machines, Best Monogramming Machines, Best Quilting Sewing Machines and Best Embroidery Sewing Machines. Or head on to our Facebook Page for more crafting tools review.
You want a machine that has all the qualities that you need. Start your search by comparing the best sewing machine brands.