Making the perfect buttonhole can be a pain. And cutting the hole open can be even more difficult. But if you have the right tools for the job, just like the buttonhole scissors making buttonholes can be a breeze. Many new sewing machines have an automatic buttonhole feature.
This feature takes the guesswork out of creating a buttonhole. And there are a couple of different tools you can use to cut the holes. You can either use a buttonhole cutter or a pair of buttonhole scissors.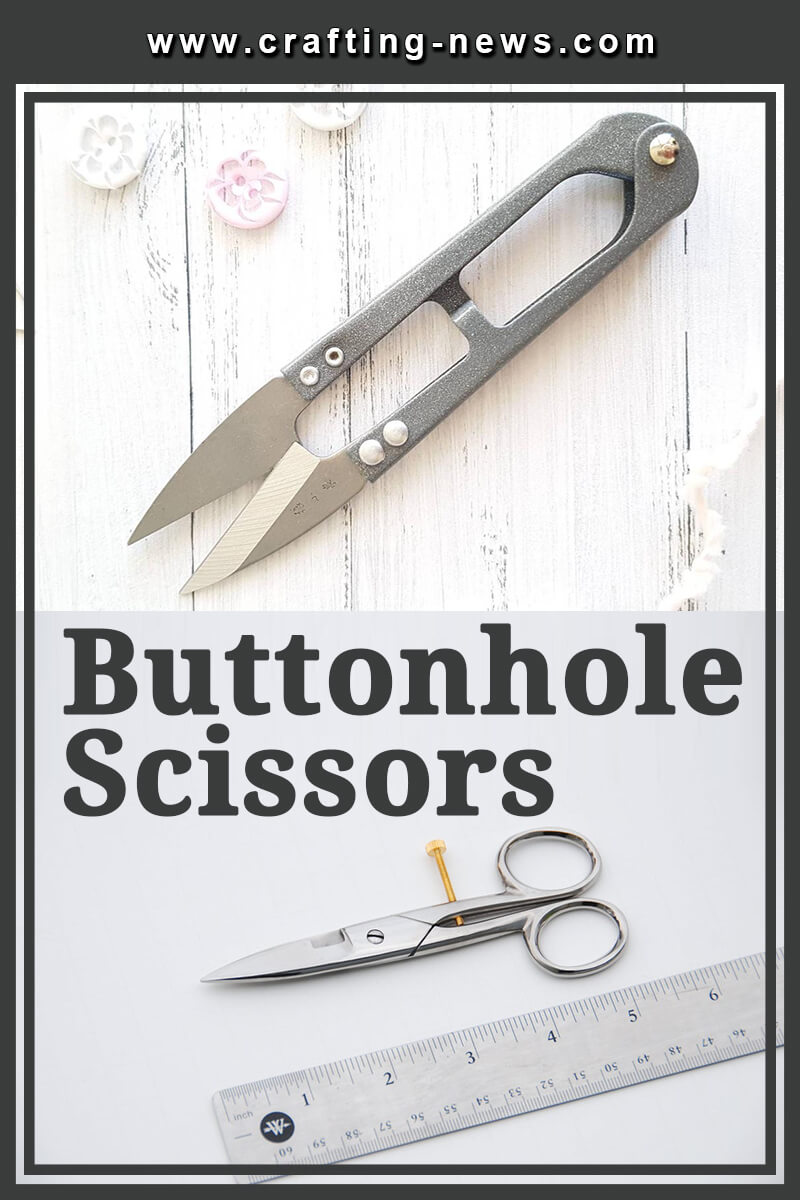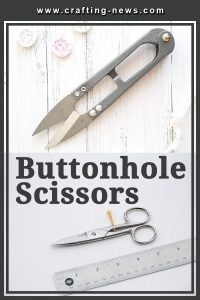 What are Buttonhole Scissors?
Buttonhole scissors were invented in 1852. They were designed to cut the perfect buttonhole. These scissors can cut the fabric without damaging or stretching the fabric. The length can be adjusted, so you always get the perfect size hole.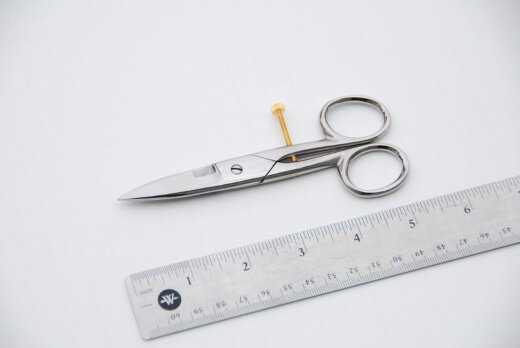 Why Having Good Buttonhole Scissors is Important?
The cut of the buttonhole is just as important as the surrounding stitching. For a buttonhole to work well and hold up to use, it must lie flat. If it is not cut correctly, the buttonhole will become distorted and ripple. If there is an issue with the buttonhole, the hole can fray.
The button can also stretch out of shape and become too loose. Many people use regular scissors or a seam ripper to open the buttonhole. We do not recommend that you use either one of the methods. They can damage the fabric and ruin the buttonhole.
How To Use Buttonhole Scissors?
Buttonhole scissors have notches in the blades. These notches are there so you can cut a buttonhole without cutting the edge of the fabric. They also have a small screw that is used to adjust the length of the cut. To use the scissors, you determine the length of the hole, adjust the screw, then cut the hole. They are that simple to use.
6 Buttonhole Scissors for Sewing
1.Tool Tron 330 Button Hole Scissors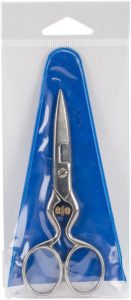 These scissors are good for cutting larger buttonholes. They are not as sharp as they could be. So, you may need to sharpen them to cut through tougher fabric.
2. Buttonhole Scissors 5.5"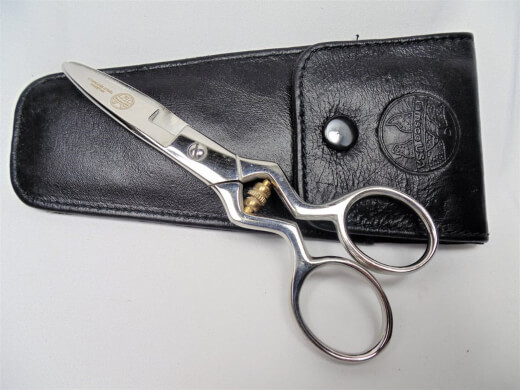 Tamsco are known for their scissors. Each pair of these scissors come packaged in a leather sheath.
3. Buttonhole Scissors 10.5 cm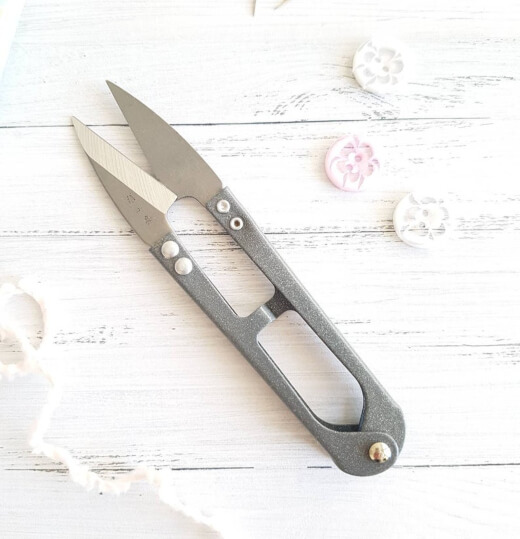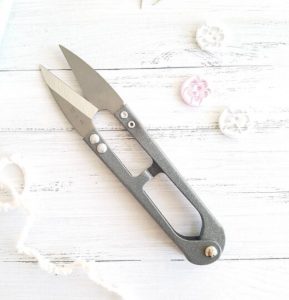 Thread cutter, yarn cutter for sewing, embroidery, handicrafts, embroidery scissors, button hole scissors, separating scissors, grey, black. These scissors are a modern take on the classic design. These scissors can be used for many projects including buttonholes. They do not have a screw to adjust the length.
4. Small Adjustable Buttonhole Scissors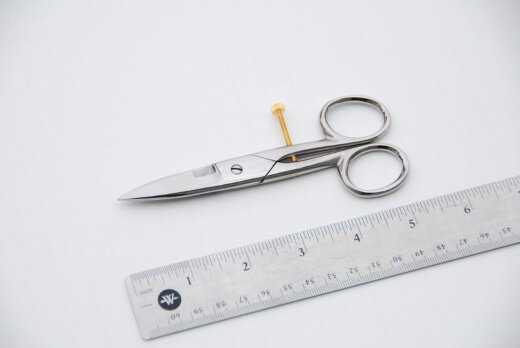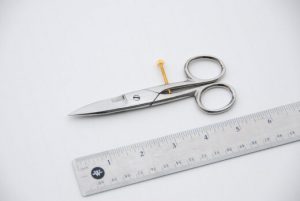 Button hole Scissors Small Adjustable Measuring Supplies Tailoring Notions for Creative Sewing Projects High Quality Tools Bespoke Custom DIY. These scissors are 4 ½ inches long. They are adjustable to allow you to cut the perfect buttonhole.
5. Mundial 4-1/2″ Classic Forged Button Hole Scissors #252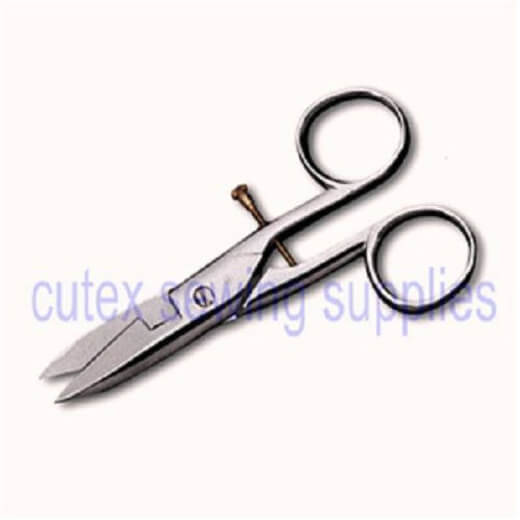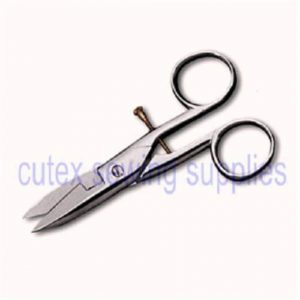 If you are serious about sewing, you need a pair of button hole scissors. These scissors are made from forged fully plated carbon steel.
6. Thread Cutter Buttonhole Scissors 10.5 cm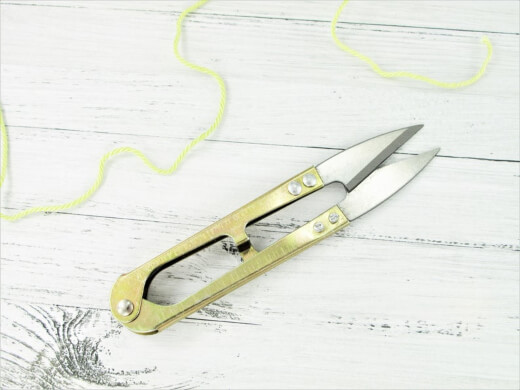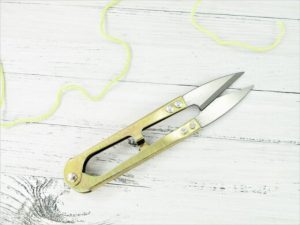 Thread cutter, yarn cutter for sewing, handicrafts, embroidery scissors, button hole scissors, separation scissors, golden, scissors for seamstresses
Here is a practical thread cutter, that can also be used as button hole scissors. They will come in handy for many types of sewing crafts. They measure approximately 4 1/8 inches long and are made of stainless steel.
HAVING A GOOD PAIR OF BUTTONHOLE SCISSORS WILL MAKE IT EASIER TO CREATE THE PERFECT BUTTONHOLES
Even though buttonhole scissors make cutting buttonholes fairly simple, buttonhole cutters are becoming more popular. And buttonhole scissors are quickly becoming obsolete. So, if you love the simplicity of using buttonhole scissors, you should order a pair while you still can. And share your experience on our Facebook Page.