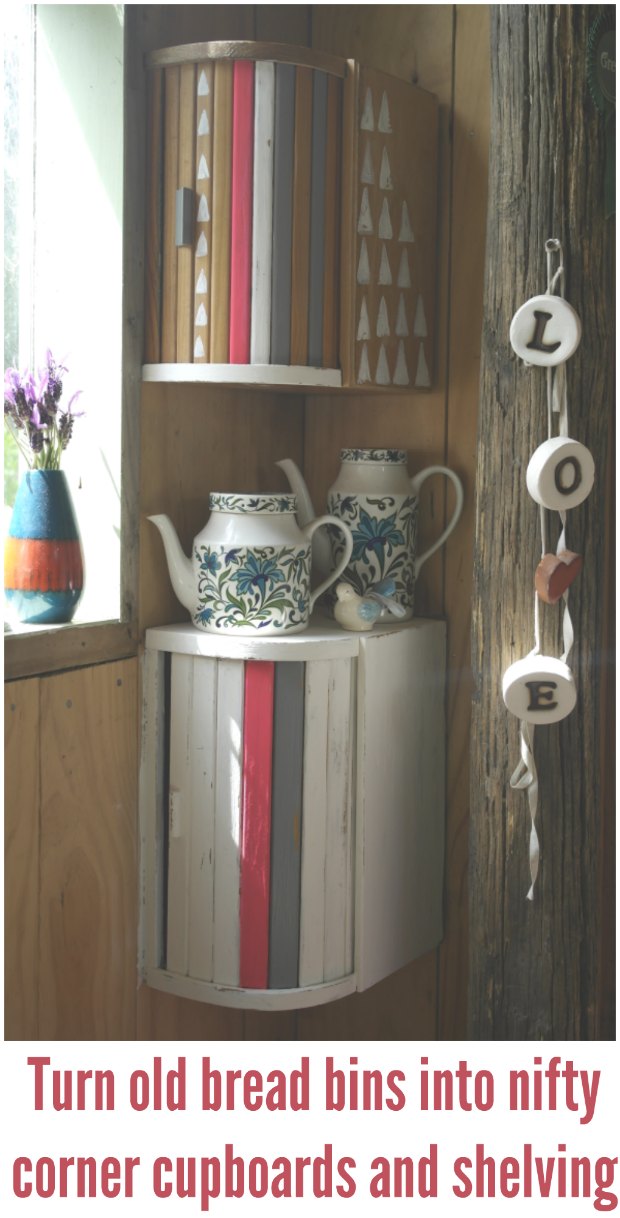 Sometimes you come across craft ideas that simply turn an established idea or method on its head.  For this one, it's a simple rotation of 90 degrees and turning a regular and commonplace household item on its side, and mounting it on the wall rather than sitting it on the kitchen surface.  
Suddenly it becomes almost unrecognisable and has a totally new function.
It is an easy way to make small storage to niftily fit into the corners of your kitchen/ bathroom/ bedroom. And it is super thrifty too as every single charity shop in the whole world has about 17 billion old bread bins for sale.
Buy a well-worn vintage one and decorate with new paint, stencils or washi tape of your choosing. Or if you love the style but not the vintage look, get some swanky new bread boxes, wooden, stainless steel, enameled or a combination, turn them on their side and create great corner cabinets.
We bet you could even add a little shelf in there too and perhaps use it in the bathroom for smaller items.
Also see: DIY Suitcase Dollhouse