Knowing the yardage in a skein of yarn is a skill that needs to be mastered by people who are into knitting, string arts, and other crafts that make use of yarn. Learn this helpful skill for beginners with How Many Yards in a Skein of Yarn!
For instance, if you have some leftover yarns from your previous projects, don't throw it away just yet. You can still use it if you suddenly feel the urge to do a new project.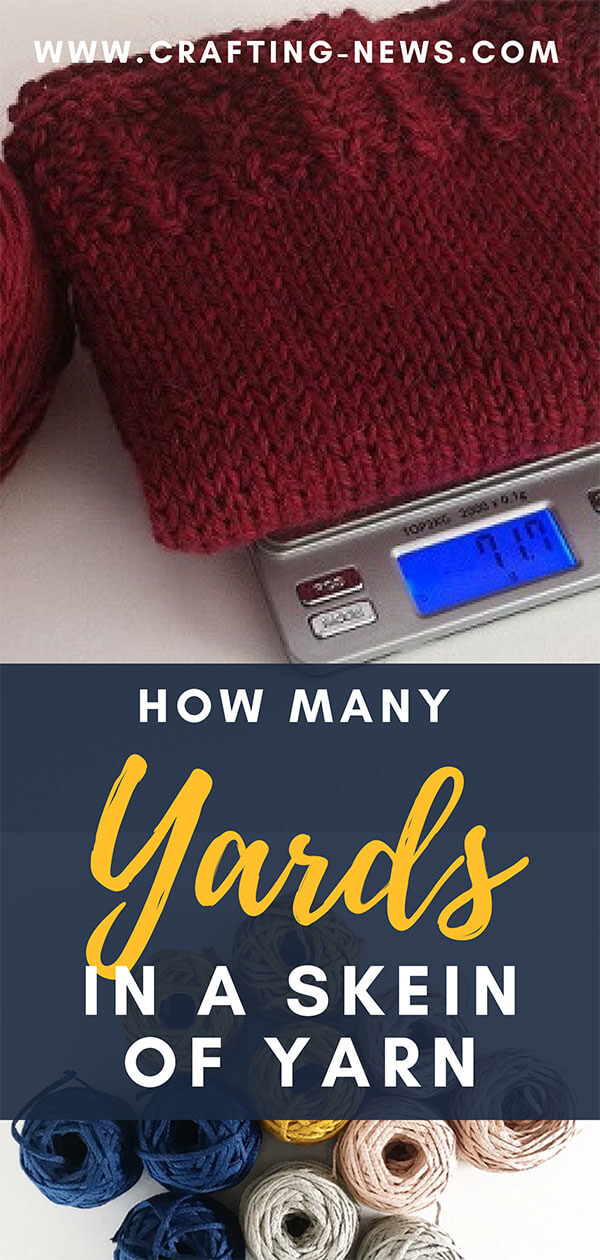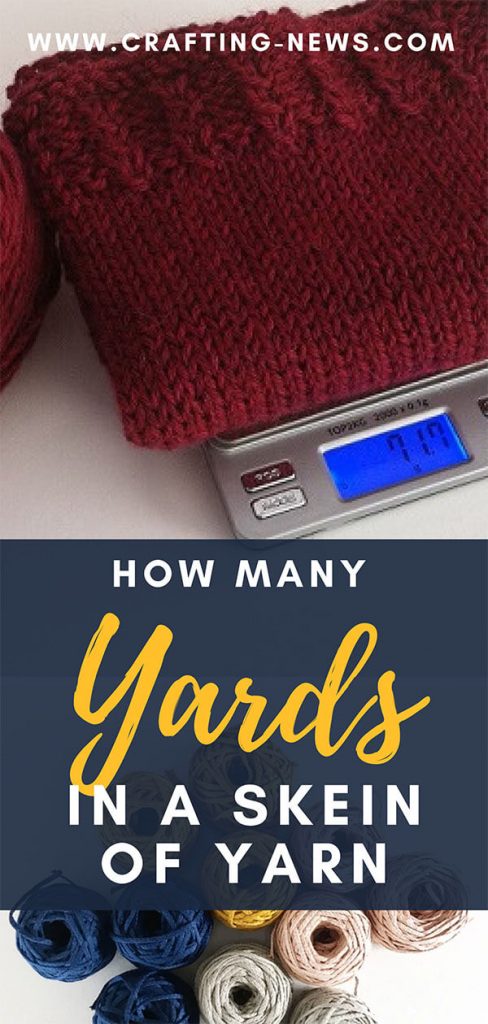 There is a term called "yarn chicken." It means that you start doing a project with no guarantee that your yarn will be enough. If you estimate well, you can finish the project, if not… Stop. Don't think of the negative. There's a solution to this estimation dilemma!
If you learn the basics in computing how many yards in a skein of yarn, you have no chance and risk in running into a yarn chicken. Calculations will ensure that you'll finish your project without running out of material.
This post will be your guide in learning how to measure the yards in a skein of yarn. Just a head's up this method involves a little bit of math. But it's a lot easier and faster than laying the yarn flat on the ground and measuring it!
WHAT IS A SKEIN
A Skein is a length of thread or yarn.
HOW MANY YARDS IN A SKEIN OF YARN
MATERIALS FOR MEASURING THE SKEIN OF A YARN
Postal or food scale
A skein of yarn you want to measure
The label of the yarn (if lost, search its brand and kind online)
PROCEDURES IN MEASURING THE YARDAGE
STEP 1: Gathering the needed information
Before learning and doing the math, here are some of the things that you'll need to take into consideration:
How many yards are in the full skein? Know by checking the label info attached to the yarn.
How heavy is a full skein? Check the label again!
Note: For the calculations to work, you need to record the numbers in the same unit as what is said in your weighting scale. For instance, if the unit of measurement in your scale is ounces, then you'll have to go with ounces in recording your numbers. Convert if you have to. Google is your friend!
STEP 2: Weighing of the skein
Start by putting the used-up skein on your weighing scale. Jot down how much it weighs by using the same unit system used in Step 1.
Step 3: Time for math!
(YARDS OF A FULL SKEIN x WEIGHT OF A PARTIAL SCALE)/WEIGHT OF A FULL SKEIN

The first step is to multiply the weight of the used-up or partial skein to the total number of yards of the full skein.
Once you've got the product, divide it by the total weight of the full skein.
Viola! The quotient that you've got in step 3 is the number of yards left in your partial skein!
Once you've finished a pattern, gather up your left over yarn. Calculate the yardage and put a label on it. That way, if later on, you've decided to use it for a different project, it'll save you some time calculating or looking for other yarn options. You can immediately jump into making that great pattern you found.
NOW YOU LEARNED HOW MANY YARDS IN A SKEIN OF YARN, NO LEFTOVER YARN BE PUT TO WASTE!
Share with us your experience with learning how many yards in a skein of yarn on our Facebook page.
If you want more knitting ideas, we have tons just for you!
Now that you know how to make full use of your yarn, keep track and note your partial skeins' yardage with How Many Yards in a Skein of Yarn, and save money and time in your next project!