A Cricut mat will get dirty and dull over time, eventually losing its stickiness. But you do not have to throw it out and waste your money on a new one. A mat can last for a long time if you know how to clean Cricut mat properly.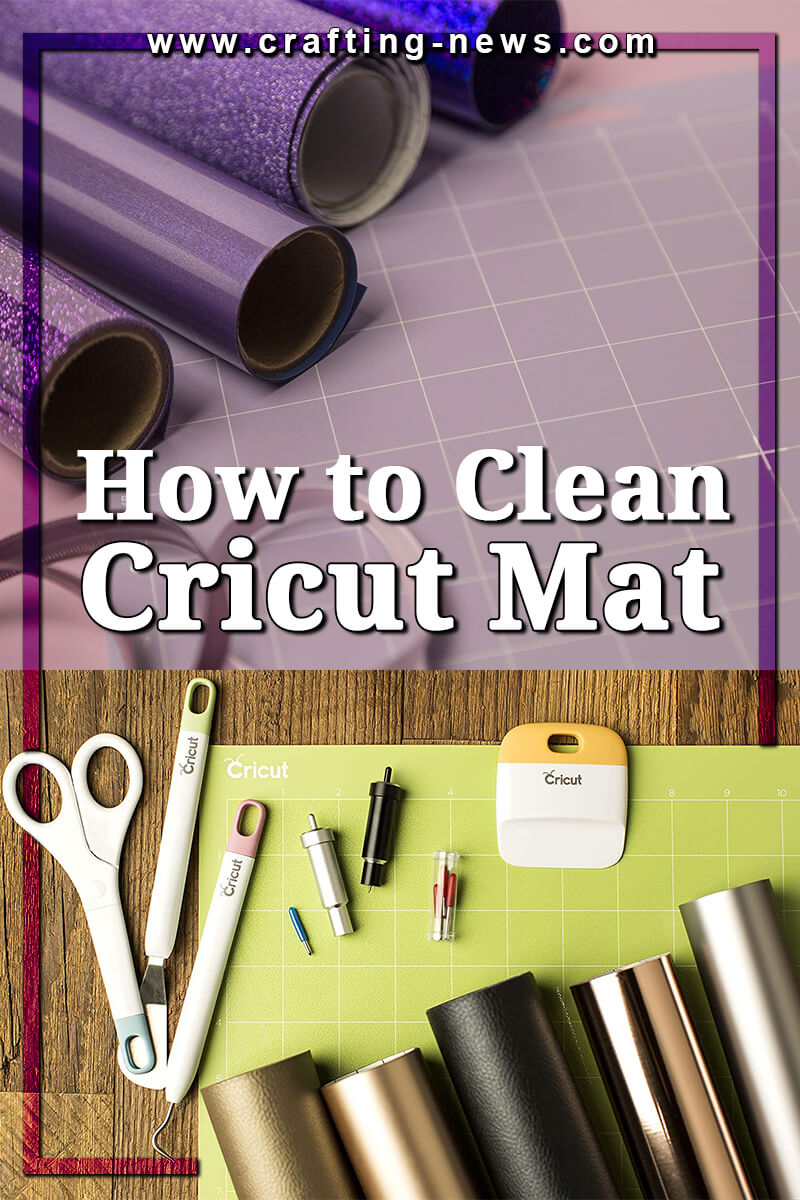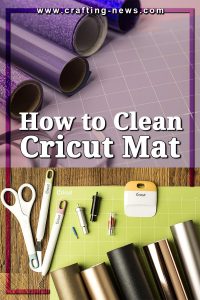 What is a Cricut Mat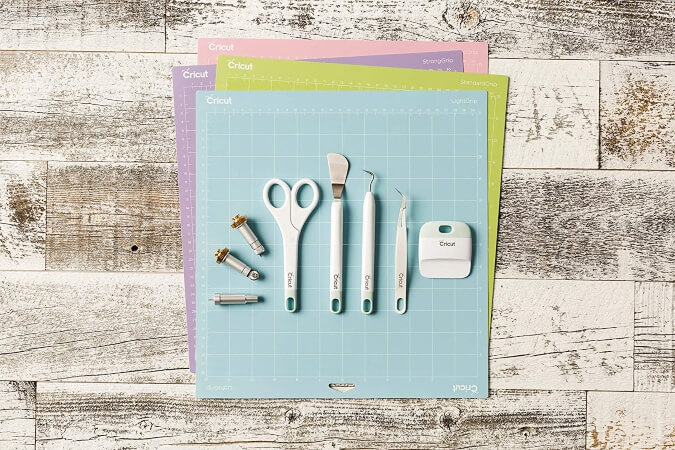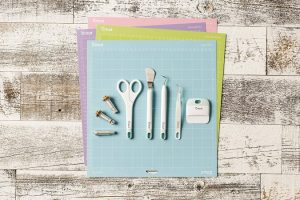 A Cricut mat is a necessary accessory that works with the Cricut smart cutting machine. It is the surface where you cut your Cricut projects. If it gets dirty, it will lose its stickiness. Your projects will no longer have the nice clean cuts they should.
You will end up wasting a lot of time, money, and material due to inaccurate cuts. If you know how to clean a Cricut mat you will be able to make them last a long time.
There are 4 types of Cricut Mats
This mat is for lightweight materials like thin paper and vinyl.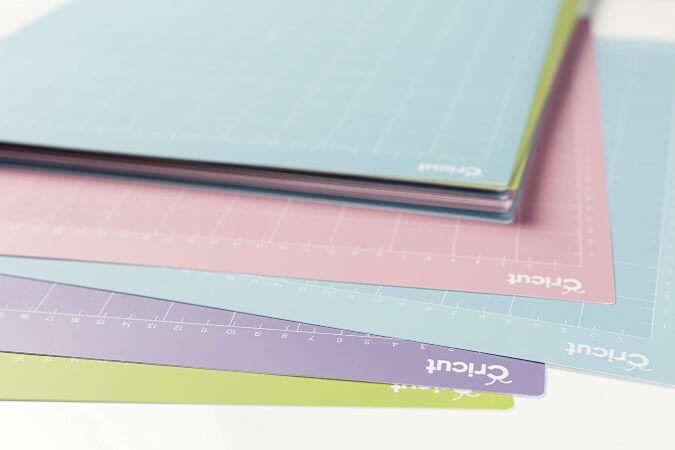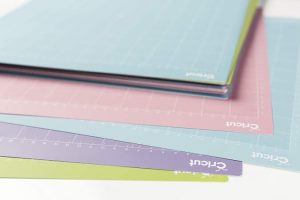 Cricut LightGrip Adhesive Cutting Mat
Green Mat – Standard Grip
The green mat is ideal for cardstock and other medium-weight materials.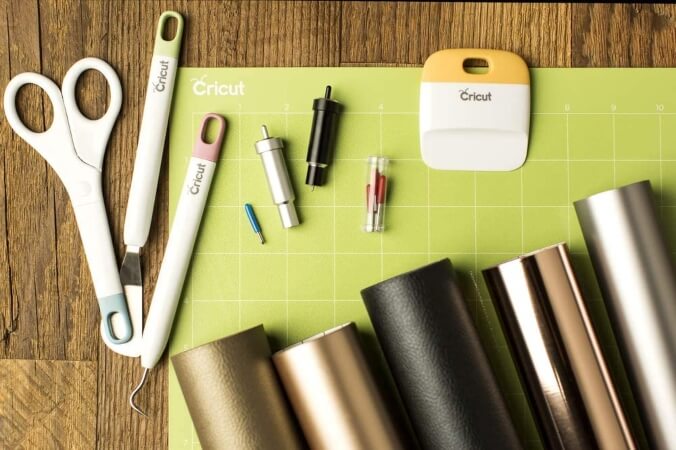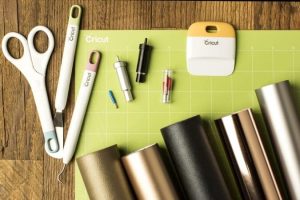 Cricut StandardGrip Adhesive Cutting Mat
A purple mat is needed when working with heavy-weight materials such as poster board, leather and wood.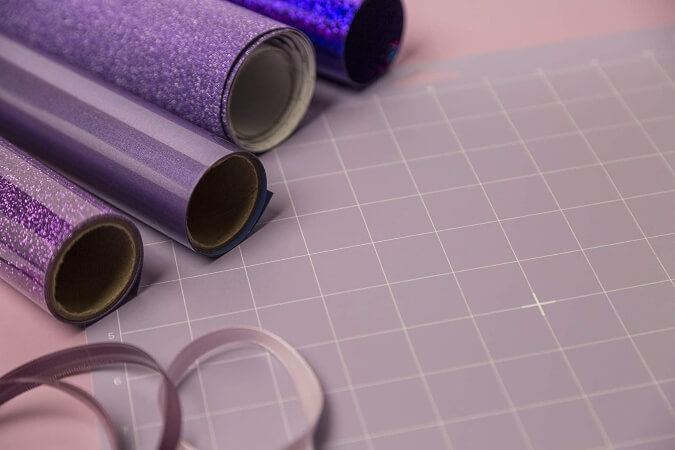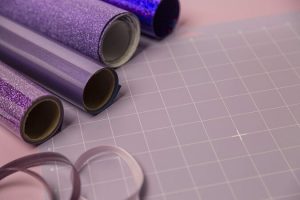 Cricut StrongGrip Adhesive Cutting Mat
If you are cutting fabric, you will want the pink mat.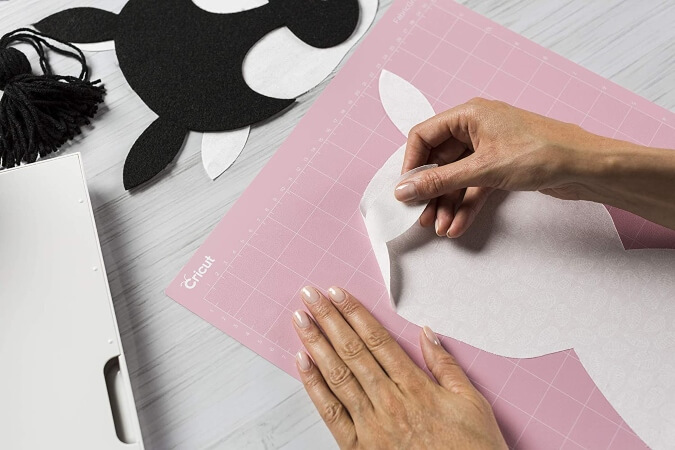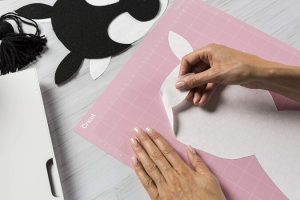 Cricut FabricGrip Adhesive Cutting Mat
How to Clean Cricut Mat
Regular cleanings will help extend the life of your Cricut mat. You should always remove any debris from your mat after every use. This can be done with a lint roller or masking tape. Once the mat loses its stickiness you will want to give is a good thorough cleaning. Cleaning Cricut mat and restore stickiness follow the steps below on How to Clean a Cricut Mat.
Steps on How to Clean Cricut Mat:
1.Use the Scraper
Scrape the mat with the plastic scraper that was included with your Cricut. If you do not have this scraper use a similar plastic scraper. Run the scraper over the whole mat several times to dislodge all debris.
2. Alcohol Free Baby Wipes
Wipe the mat with an alcohol-free baby wipe. It is important that it is alcohol-free. If it is not, it can permanently damage the mat. This method will work to restore stickiness for a while. If you notice that your mat is no longer sticky after steps 1 and 2, proceed to step 3.
3. Soap & Water
Give your mat a good cleaning with soap and water. Let it soak around 5 to 10 minutes. Use a soft brush to remove any debris stuck to the mat. Rinse with warm water and let the mat air dry. Do not use any type of material of paper towels to dry the mat. Once it is dry, you will probably have to restore the stickiness of your mat.
How to Restore Your Cricut Mat's Stickiness
Cricut mats can be used many times before they lose their stickiness. But one thing is for sure, if they are used enough, they will need to be restored. All you need is some repositionable adhesive spray.
Here are a few brands that we like to use:
Steps to restoring your Cricut Mat's Stickiness
Clean the mat thoroughly. Remove all debris and existing stickiness. Follow the above steps on How to Clean Cricut Mat.
Use masking tape or painter's tape to tape of the edges of the mat. The edges of the mat should never be sticky. When running the mat through the Cricut the stickiness can ruin the machine and cause poor cutting.
Slowly spray the repositionable adhesive evenly over the mat. Make sure that you follow the manufacturer's directions. Every product is different.
Leave the Cricut mat sit for at least 15 to 20 minutes. This will give the adhesive the time it needs to properly set. After leaving it sit, remove the tape from the edges, making sure there is no tape adhesive left on the mat.
Your Cricut mat is now sticky and ready to be used.
Knowing how to clean cricut mat will save you money and extend the life of your mat.
You cannot use your Cricut without a mat. And having a good, clean sticky mat is important. To keep your cricut cutting mat clean, always put the clear protective film on the mat when not in use. And always scrape off any debris before putting it away.
Looking for creative crafts to make ? Check out Crafting News and post your finish work on our Facebook Page.
Your Cricut is an investment and should be treated like one. That is why knowing the proper way how to clean Cricut mat is a must to keep you from having to buy a new one after every project.