Halloween parties, birthday parties and any other costume-themed events and occasions often requires costumes or attire that is out of the ordinary. Instead of buying, why not make your get-up a little extra by making your own costume tail with this How to Make A Tail for A Costume Tutorial!
Whether you're going as a diy devil tail, a cat, a dog, a horse, or even a dinosaur, you can follow this tutorial and make your very own tail. Showcasing your creativity for this craft can be done using simple household supplies and other inexpensive materials!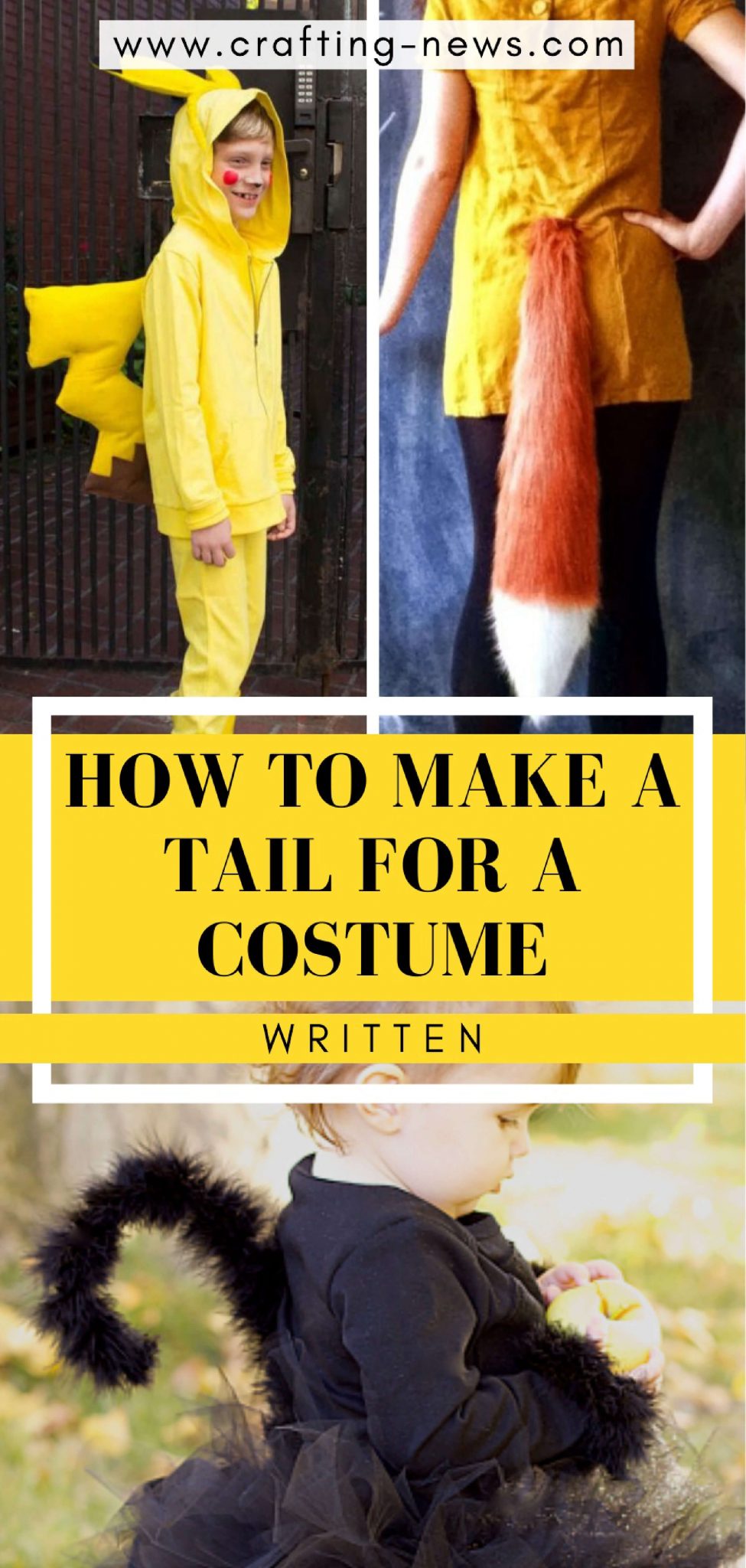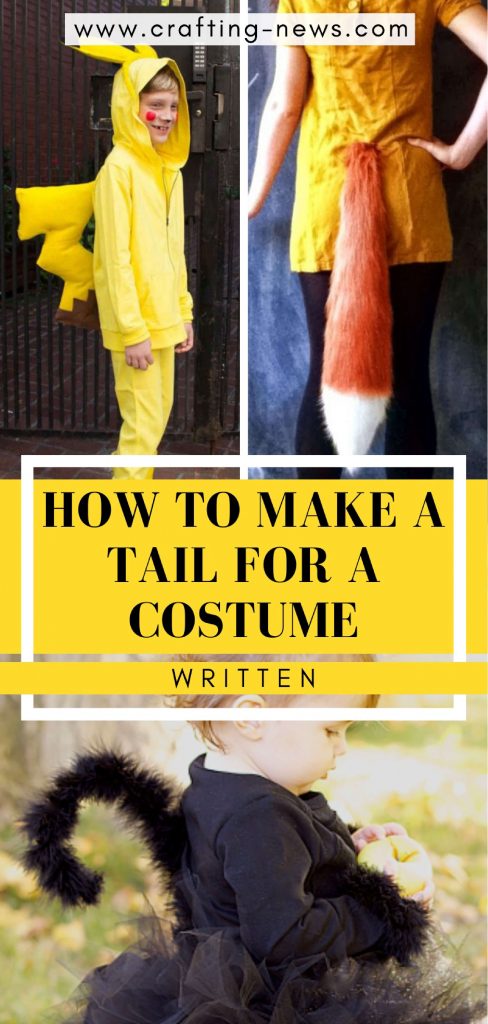 Time and effort may be consumed in making your very own tail for a costume… but think about the money that you will save if you custom made your attire for these up-coming parties.
In this tutorial, we will be showing you how to make a tail for a costume in its basic design. It's up to you how you're going to make it unique and explicit for yourself!
How to Make A Tail for A Costume | Written
MATERIALS NEEDED IN MAKING THE TAIL
Wire – thick enough to hold the shape of the tail
Pliers
Foam rubber
Scissors
Hot glue
Fabric, such as felt
PROCEDURE IN HOW TO MAKE A COSTUME TAIL
STEP 1: Determine the shape of your tail
Start by measuring the length of your wire. It should be long enough that the rest of the tail will be able to enclose your waist. Next step is to cut your wire up to that length. The wire also has to be of a thicker gauge, it has to be thick enough that it can hold its shape, but not too heavy for the user.
Once you're certain with the measurement, shape and bend it to the desired figure of your tail. Whether it's an S-shaped or Z-shaped, it is now up to you to customize it.
STEP 2: Anchor the tail to your waist
After customizing the shape of your tail, you have to make a curve or a circle at the other end of the tail to attach it to your waist. There are a lot of approaches to achieve this. One is making use of the pliers. Using your pliers, curve it into a circle around your waist while retaining it in position.
Once you're certain about the approximate size and shape, you can choose if you want to twist its open end around the wire to close it or simply leaving it open. If you close the loop, make it big enough to fit over your head or be pulled up from your ankles.
If you choose to leave it open, it must be able to pass through belt loops once you're ready to flaunt your costume.
STEP 3: Wrap or pad the wire
In this step, you'll now be needing the foam rubber. Cut it into long strips. Its dimensions should be thin but thick enough to enclose the wires for padding. Make use of the hot glue gun in wrapping the wires.
Glue the foam to itself to provide pad for the entire length of the wire. This step will form the girth of the tail. This step is also free for customization, you can use thicker foams to provide a thicker girth depending on your preference.
However, when padding the waist hoop, pad it lightly if you chose to leave it open. This will allow the waist hoop to anchor through the belt loops.
Step 4: Style the end of the tail
Using your excess rubber foam, you can simply cut out any desired shape appropriate for your costume. If your aiming for a devil's tail, you can cut out a spade shape. If a dinosaur costume is what you want, try cutting spikes and stick it to the end of the tail.
Your imagination is the limit here. When gluing the foam to the wire, force them together for at least 10 seconds while the glue is still hot. This will make sure that the design is more durable and would not fall off easily.
STEP 5: Style the entire tail
It is now time for customization! Make use of different colors, patterns and texture of fabric in designing your tails. You can also make use of glitters, gems and even sequins depending on your aimed costume.
Don't forget to decorate the waist hoop as well! Again, your imagination is the limit so make sure to mix and match colors that'll blend and go together.
Now You Know How to Make A Tail for A Costume!
Finally done! You now have your tail, skillfully made by you through this How to Make A Tail for A Costume Tutorial. Indeed, any party that'll require a costume can be personalized and custom-made by you. To add some spice to your costume, try knitting our brain hat pattern!
Just put in a little effort and time. After all, most of these supplies are found in your home so you don't have to spend as much on this one!
HALLOWEEN COSTUMES YOU CAN KNIT