Are you searching for a wide variety of macrame patterns? Or are you new to macrame and looking for thorough instructions and knot guides? Then you may be in the market for some macrame books.
Macrame books are a great way to learn knots and different techniques used in an assortment of patterns.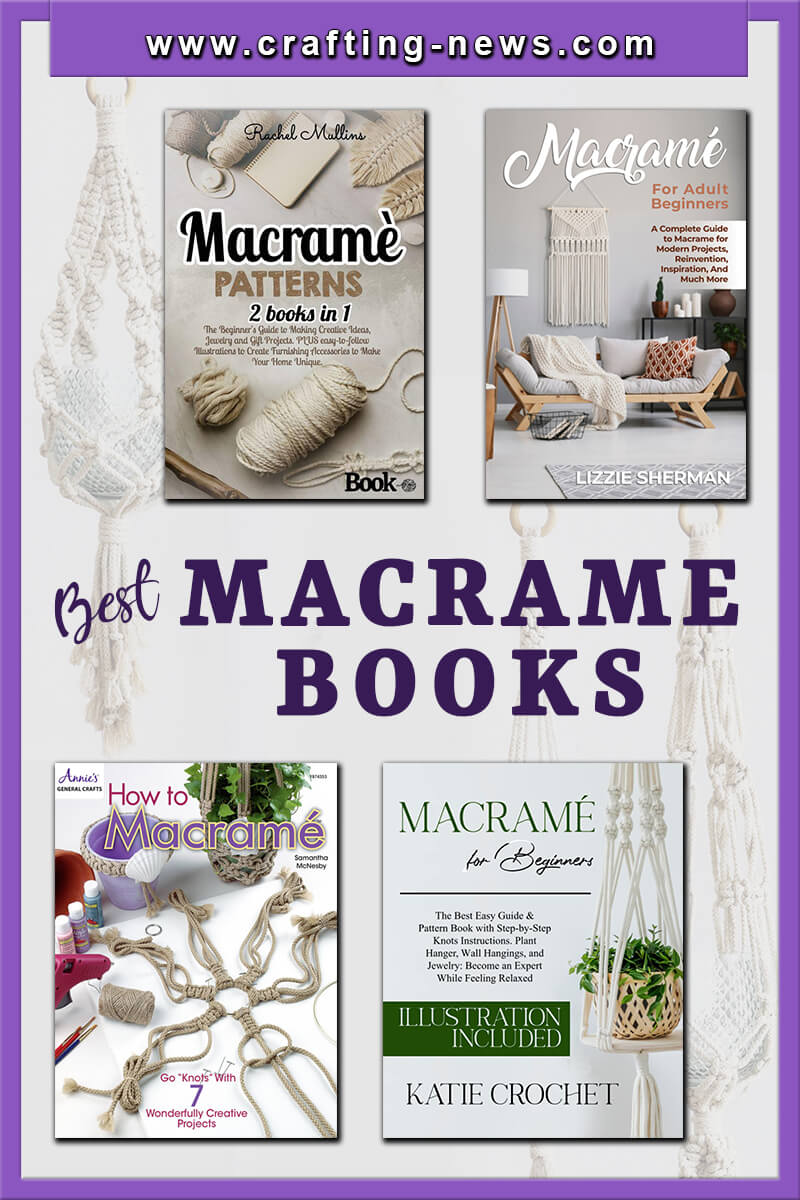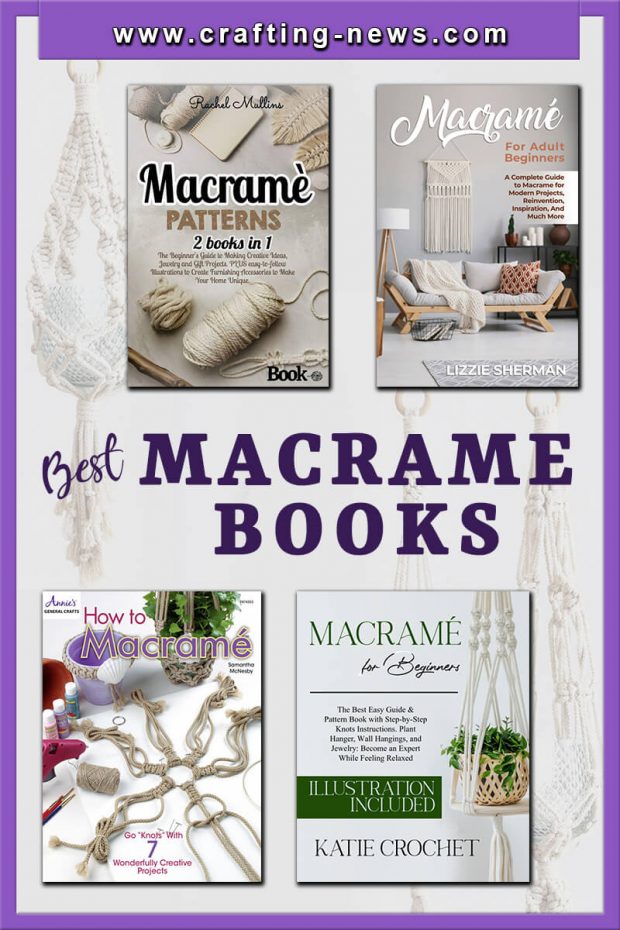 11 Best Macrame Books for Beginners
Below are 11 macrame books. These books include patterns for beginners and advanced macrame artists alike.
1. Bohemian Macramé: Unique Macramé Jewelry Projects
From colourful statement pieces to anklets and cuffs, this book has a huge variety of designs. Included in the macrame pattern book are 20 stunning pieces that look complicated, but they actually surprisingly simple to complete. There are full-colour, step-by-step images and comprehensive instructions.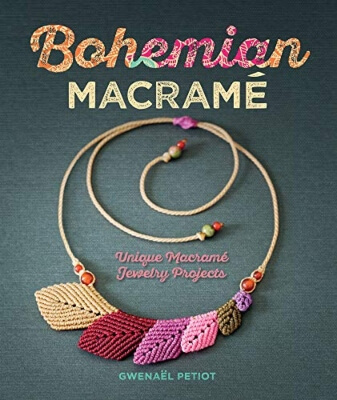 2. Macrame Pattern Book: The Beginner's Guide to Making Creative Ideas, Jewelry and Gift Projects
Unleash your creativity with this set of macrame books. The macrame books include dozens of projects that are explained step-by-step.
With these guides, you will have all the knowledge you need to immediately start your macrame project. You will not have to search for instructions or techniques. They will all be right there at your fingertips.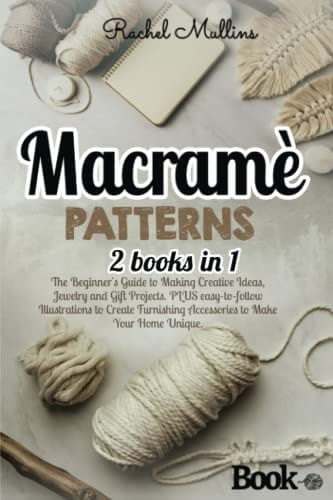 3. Macrame for Adult Beginners: A Complete Guide to Macrame for Modern Projects, Reinvention, Inspiration, And Much More
In addition to providing a historical overview of macrame, this book will walk you through the fundamentals. It includes colour-coded diagrams, detailed instructions, and simple starter patterns.
The patterns range from small jewelry pieces to moderate plant hangers to a full-scale hammock. There are projects for the novice as well as the seasoned macrame artist.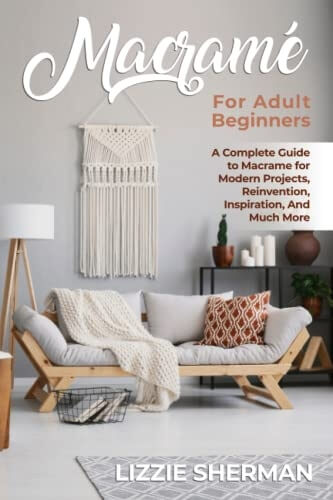 4. Get Started in Macrame
Learn how to create a wide variety of projects with the help of this macrame pattern book. Included are 11 stylish wall hangings and other projects for beginners. The eye-catching accessories and cozy home decor items are for both beginners and experienced macrame artists.
Some projects include a necklace, key chain, tote, flip-flops, pillow, table runner, rug, chandelier, double hanging basket, wall hanging, and a valance.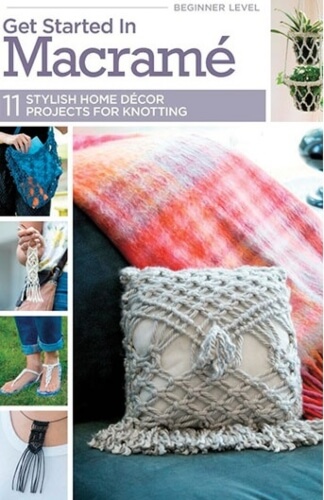 Find the Book at Annie's Craft Store HERE
5. Home Decor Macrame Books
This book makes learning macrame easy. Included are step-by-step guides that will have you creating your own masterpieces in no time at all. There are patterns from home decor to fashion accessories.
There are definitely several patterns you will want to knot up. Some of these include earrings, key chains, placemats, tote bags, belts, and more.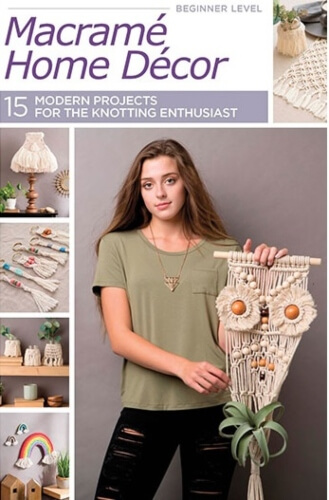 Find the Book at Annie's Craft Store HERE
6. Go "Knots" with 7 creative projects!
This macrame pattern book is ideal for beginners. It will teach you how to create basic macrame knots. The patterns include written instructions and step-by-step illustrations. There are 7 easy projects including flowerpot embellishments, plant hangers, tote bags, and more.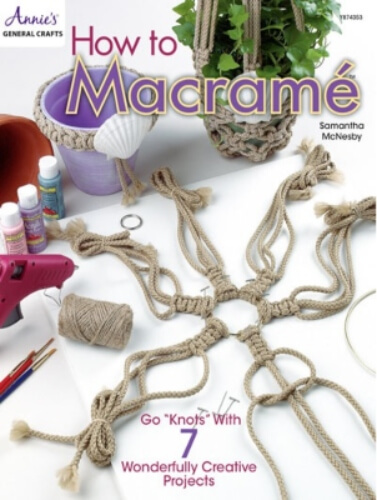 Find the Book at Annie's Craft Store HERE
7. Macrame for the Modern Home Book
With this macrame pattern book, you will be able to create breathtaking works of wall art and statement pieces. The projects use simple macrame knots, natural dyes, and beautiful string made from 100% recycled materials.
There are 16 stylish step-by-step projects ranging from classic designs to striking modern projects. The instructions are clearly explained through step-by-step instructions and photos.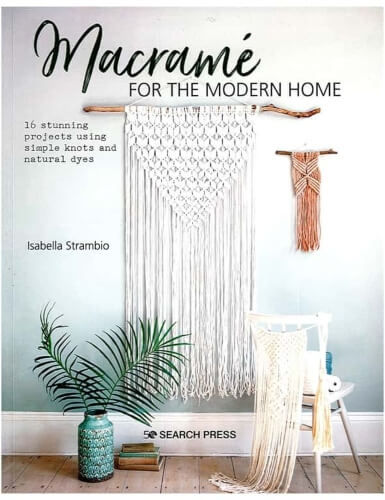 Find the Book at Create For Less HERE
8. The Weekend Crafter: Macrame Books for Beginners
Spend your weekend being creative and knotting up some of these amazing macrame projects. Choose from 19 different macrame projects.
The book will teach you all the basics of knotting and how to create special effects with braided cotton, suede lacing, jewelry wire, and beads. Projects include everything from pillow covers to coasters and placemats.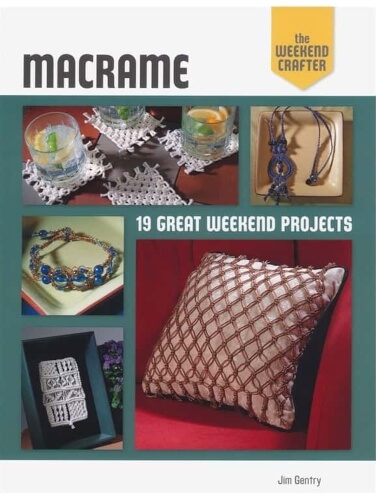 Find the Book at Create for Less HERE
9. Macrame Pattern Book: 11 projects to make including dreamcatchers, wall hangings, plant holders and clutch bag
Discover the art of macrame with this macrame pattern book. There are 11 projects, perfect for the beginner and more advanced macrame artists alike.
The projects and techniques have fully illustrated step-by-step instructions that make learning stress-free and fun.
With projects ranging from simple wall hangings to advanced level market bags, there are patterns for everyone.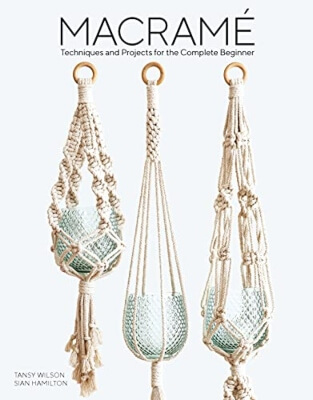 10. Macrame at Home: Add Boho-Chic Charm to Every Room with 20 Projects for Stunning Plant Hangers, Wall Art, Pillows and More
From contemporary plant hangers to elegant wall hangings this macrame pattern book includes a wide variety of boho chic designs.
With step-by-step instructions, you will see just how easy it is to create these impressive projects. Included are 20 patterns, and each one has a variation to change the look. So, there are potentially 40 designs.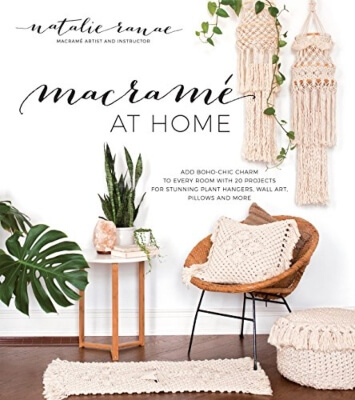 11. Macrame Books For Beginners: The Most Comprehensive Guide on Making and Decorating Modern Macramé Projects
This macrame book will give you all you need. The instructions will help you improve your talents. And the projects will inspire you.
This guide includes simple beginner designs, ranging from keychains to plant hangers, handbags, and bulky blankets.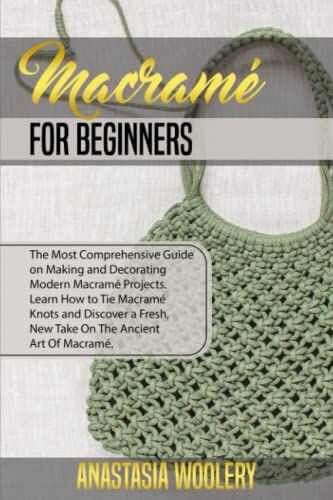 Are you ready to get crafty and knot up some fun macrame patterns? With these macrame books, you will have a lot of patterns to choose from.
For beginners you can also check out our article on the Basic Macrame Knot Patterns. And be sure to check out all our macrame patterns here.
Whether you are new to the art of macrame or have been enjoying the hobby for years, you can never have enough patterns.
Instead of buying separate patterns and searching the internet for knotting instructions, invest in some macrame books.