When it starts getting cold outside, there is nothing better than slipping on a cosy sweatshirt. You can wear them lounging around the house or wear them out as casual wear. But did you know, sweatshirts are easy to sew, and they do not require a lot of fabric? Instead of going out and buying any new shirts, make your own following a sweatshirt sewing pattern.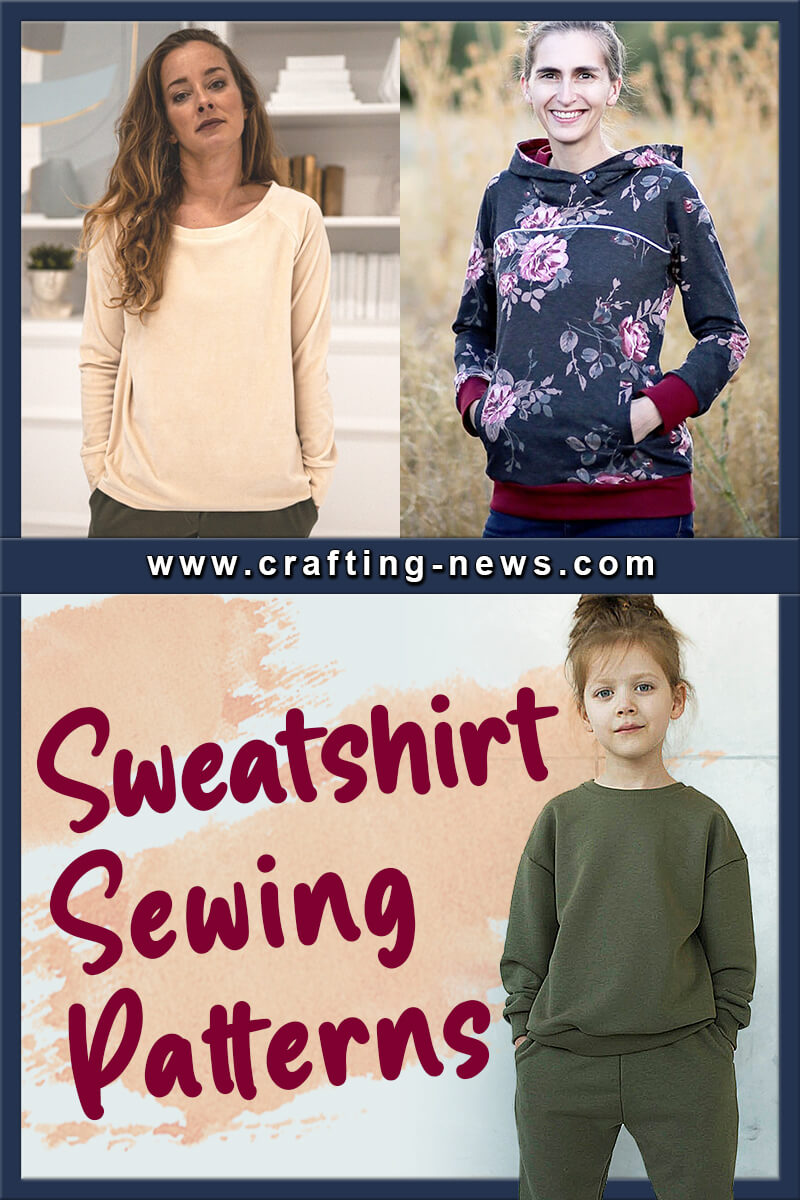 Below are 15 sweatshirt sewing patterns. We have included a wide range of styles and sizes. There are even unisex patterns that are ideal for everyone in your family.
1. Raglan Sweatshirt Pattern with Long Sleeve by RAISADesign
If you have basic sewing skills, you can make this Raglan sweatshirt. The shirt would make an ideal piece to start your sweatshirt sewing journey.
With this sewing pattern, you can make a shirt in no time. You get downloadable PDFs with layers. Included are sizes US 0-18, UK 4-22, and EU 32-50.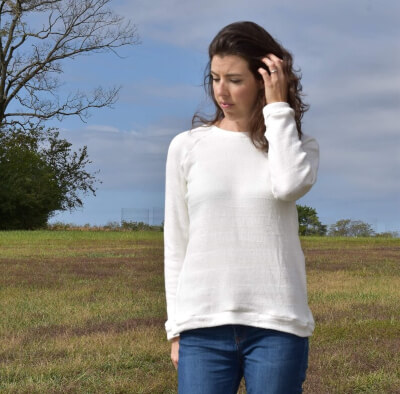 Find the Pattern by RAISADesign Here
2. Hyak Hoodie Sweatshirt Sewing Pattern by PeekabooPatternShop
Are you a new mother? The Hyak Hoodie has a cosy crossover hood with an optional nursing zipper. The pattern also has optional piping and an internal kangaroo pocket.
There is a full sweatshirt pattern sewing tutorial with colour photos. The pattern pieces are computer generated and colour coded. The sizes include XXS-XXXL.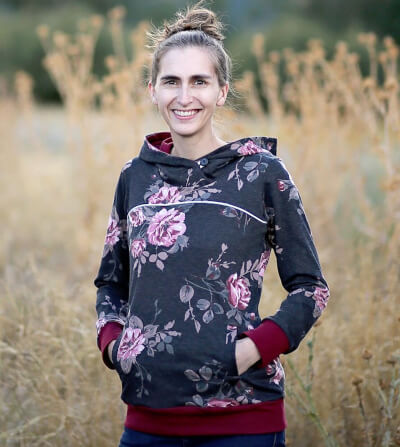 Find the Pattern by PeekabooPatternShop Here
3. Make A Hoodie Free Sweatshirt Sewing Pattern by Melly Sews
Make your man a hoodie with this free pattern. Or make one for yourself. The pattern calls for fleece for the body and rib knit for the cuffs and waistband. The free sweatshirt sewing pattern includes a step-by-step pictorial, video, and pattern for chest/bust size 36-38 inch.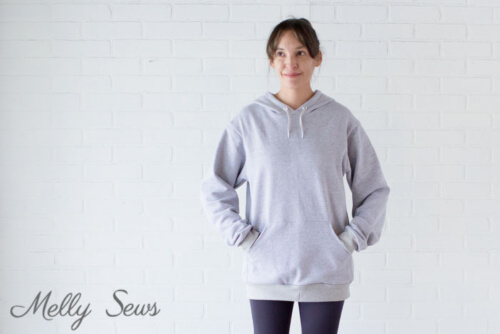 Find the Pattern by Melly Sews Here
4. Oversized Sweatshirt Sewing Pattern by AlphaPatterns
With this oversized sweatshirt sewing pattern, you can make everyone in your family a new hoodie. The pattern is unisex will a boxy fit.
The pattern is written in Spanish and English. It includes 6 sizes: UK 6-16, EU 36-46, US 2-12, and AU 6-16. Each size has its own layer, so you only need to print out one size.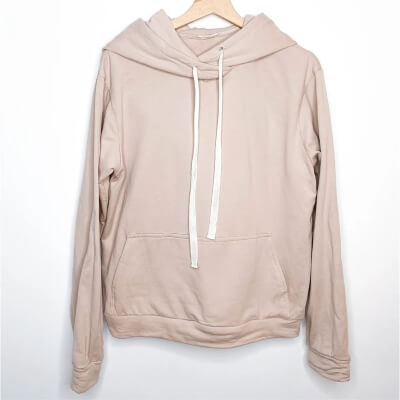 Find the Pattern by AlphaPatterns Here
5. Zofia Crewneck Sweatshirt Pattern Sewing For Women by SIMPLYANDEASYStudio
The Zofia crewneck sweatshirt has a slightly oversized fit. Included in the download are 2 two versions. One is for short sleeves and the other is for long sleeves.
It is an easy-to-sew pattern. Along with the printable pieces are detailed sweatshirt sewing pattern instructions. They will guide you step by step through making your very own shirt.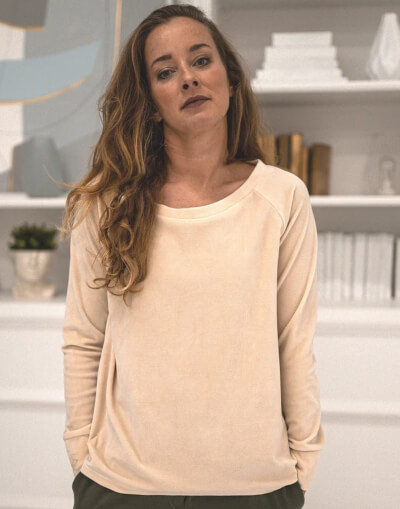 Find the Pattern by SIMPLYANDEASYStudio Here
6. Men's Sweatshirt Pattern by PeekabooPatternShop
Make this trendy sweatshirt using colour blocking. The Men's Pinnacle Pullover has raglan sleeves and side panels. It has an optional pocket and your choice of neckband or hood. This is a fun pattern that is great for making customised shirts.
Included in the PDF download are a full tutorial and colour photos. The pattern pieces are computer generated and colour coded.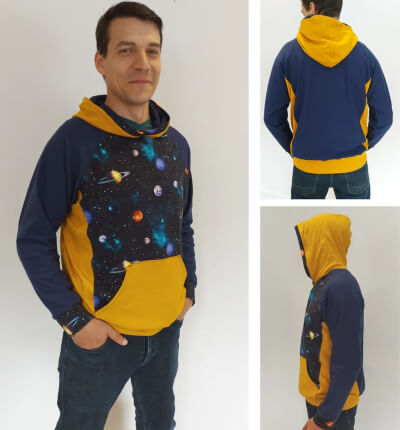 Find the Pattern by PeekabooPatternShop Here
7. Kids Hooded Sweatshirt Sewing Pattern by LEKAsewingpatterns
Children and teens alike will love how comfortable this hooded sweatshirt is. The pattern has neck rib detail and a front pocket.
You can make the sweatshirt using a solid fabric for a more contemporary look. Or a fun fabric for those with a whimsical style. The pattern sizes range from 1 year to 14 years.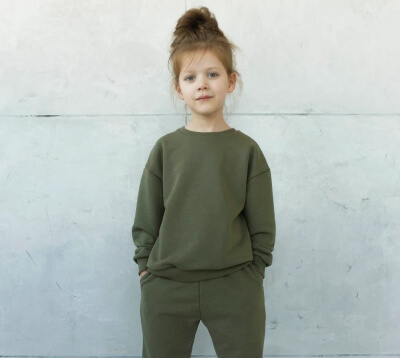 Find the Pattern by LEKAsewingpatterns Here
8. Boys Hooded Free Sweatshirt Sewing Pattern by Shwin & Shwin
Use this free sweatshirt sewing pattern to make a cute and simple hooded sweatshirt. Make the sweatshirt using a medium weight knit fabric to create a cosy shirt without all the bulk and weight.
The sweatshirt pattern sewing tutorial is for size 8 only. The tutorial includes a PDF download and step-by-step instructions with pictures.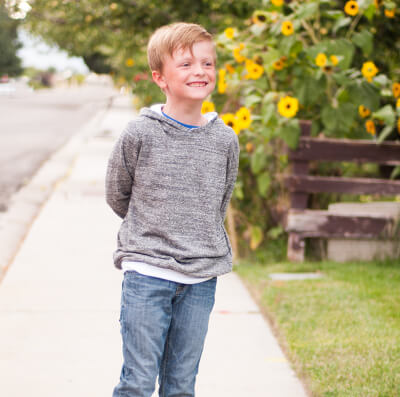 Find the Pattern by Shwin & Shwin Here
9. Women's Dolman Sweatshirt Pattern by lowlandkids
The women's Dolman sewing pattern comes with a wide variety of options. You can make a whole new wardrobe with this one pattern.
This is a beginner-friendly pattern that can be made with a regular sewing machine. The download includes a layered pattern, fabric and notion requirements, and pictured sweatshirt pattern sewing instructions.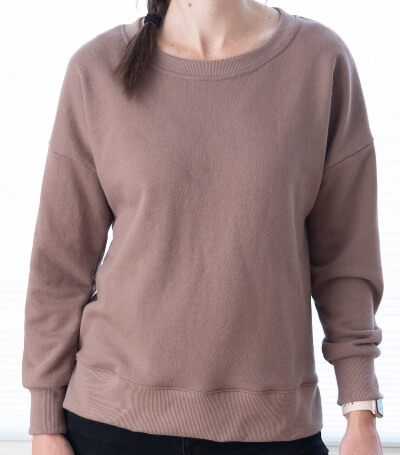 Find the Pattern by lowlandkids Here
10. Easy Sweatshirt Sewing Pattern by WardrobeByMe
This boxy raglan sweatshirt has a classic fit. It has raglan sleeves, rib cuffs, a crew neckline, and a hem band. Customise the sweatshirt using the multiple options. There are two lengths, three necklines, and 2 sleeve lengths.
This is an intermediate level that can be completed by a determined advanced beginner. Make the body of the sweatshirt using medium-weight French terry. Use a sturdy cotton fabric for the cuffs, neckline, and hem band.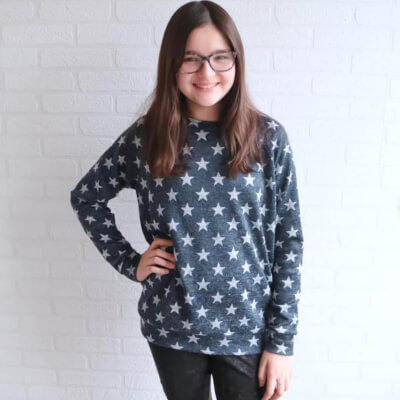 Find the Pattern by WardrobeByMe Here
11. Raglan Baby Sweatshirt Sewing Pattern by MadeByMePatterns
Sew your little one a hoodie to stay warm this winter. The Raglan Hoodie sewing pattern includes an option for a collar or hood. This pattern works great with cute, patterned fabric.
The PDF download has real colour step-by-step sweatshirt pattern sewing instructions. The stitching lines are diagrammed right onto the photos. There is never any guessing where you need to sew.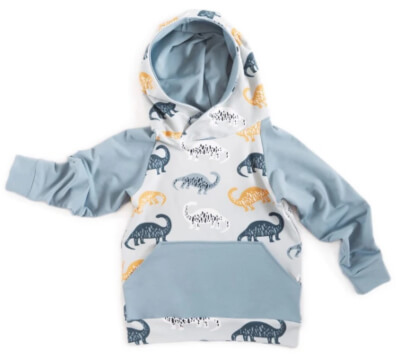 Find the Pattern by MadeByMePatterns Here
12. Sweatshirt Pattern Sewing for Boys and Girls by Patternforkids
Use these cute sweatshirt pattern sewing instructions to make a shirt for boys and girls. The pattern includes 2 variations. Variant A has a lined hood and kangaroo pocket. Variant B has a shawl collar and kangaroo pocket.
The sizes in the pattern are from 12 months to 11 years. Full size pattern pieces are included. Measurements are in both imperial and metric.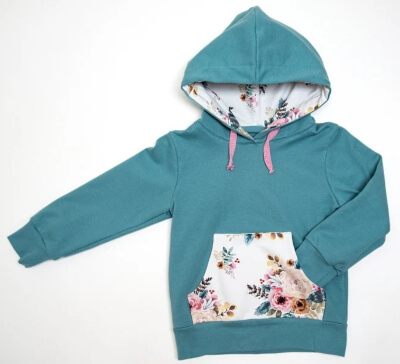 Find the Pattern by Patternforkids Here
13. Unisex Mazu Oversized Sweatshirt Crewneck Hoodie Pattern by StudioROSADO
Here is a classic, unisex sweatshirt sewing pattern. This is a great pattern that you will get a lot of use out of. Make a shirt for yourself, your significant other, and even your friends.
The sizing is based on men's sizes. Included are patterns for XXS to XXL. The sweatshirt pattern sewing tutorial has illustrations for each step. All PDF patterns are layered so you can select and print only the size you need.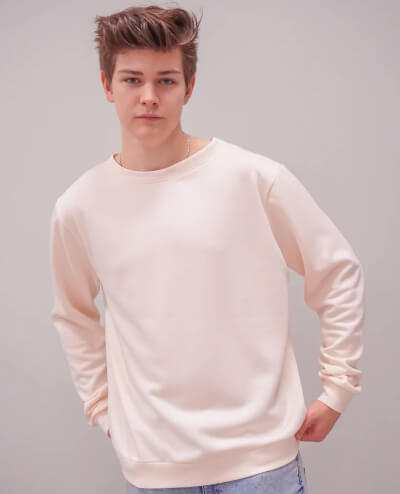 Find the Pattern by StudioROSADO Here
14. BIXA Free Sweatshirt Sewing Pattern by Mood Sewciety
Baggy sweatshirt silhouettes are making a comeback. The 80s style is ideal for wearing with jeans and leggings or over a bodysuit. This free sweatshirt sewing pattern includes 2 sleeve variations. Make a fitted sleeve or a loose baggy sleeve.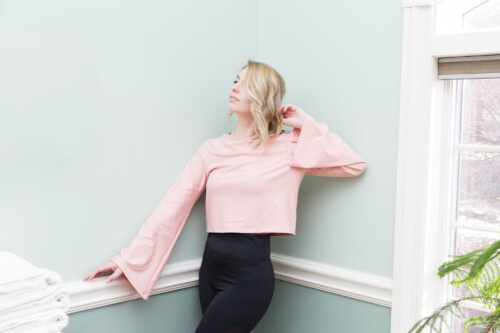 Find the Pattern by Mood Sewciety Here
15. Yoga Cover Up Oversized Sweatshirt Pattern by Sewillow
It is all about comfort with this large, oversized hoodie. Wear it on its own or as a yoga coverup. It would look cute with a pair of leggings or jeans.
This is a fairly easy project that can be completed in a weekend. This pattern includes 2 oversized sizes: XS-L and XL-XXXL. You can print the pattern at a copy shop or print it at home and trace it onto pattern paper.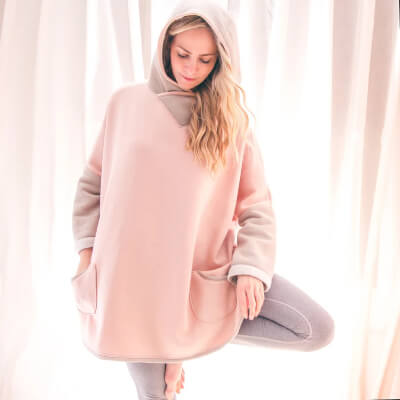 Find the Pattern by Sewillow Here
Do you always find yourself slipping on a sweatshirt? Now you can sew your own using a sweatshirt sewing pattern.
Feel free to post your finished sweatshirt on our Facebook Page and share your work with the whole community. Here's more winter projects you can make: Beanie, hoodies, gloves, leg warmers, sweaters and a lot more.
Sweatshirts are a must-have accessory on cold days. They are super comfy, and they will keep you warm. If you or your family members are a fan of sweatshirts, start making your own following some of these sweatshirt sewing patterns.