The top stitch is the top row of stitching on top of garments. It is a visible stitch used to enhance the appearance and finish raw edges. The stitch helps prevent unravelling and strengthens the fabric.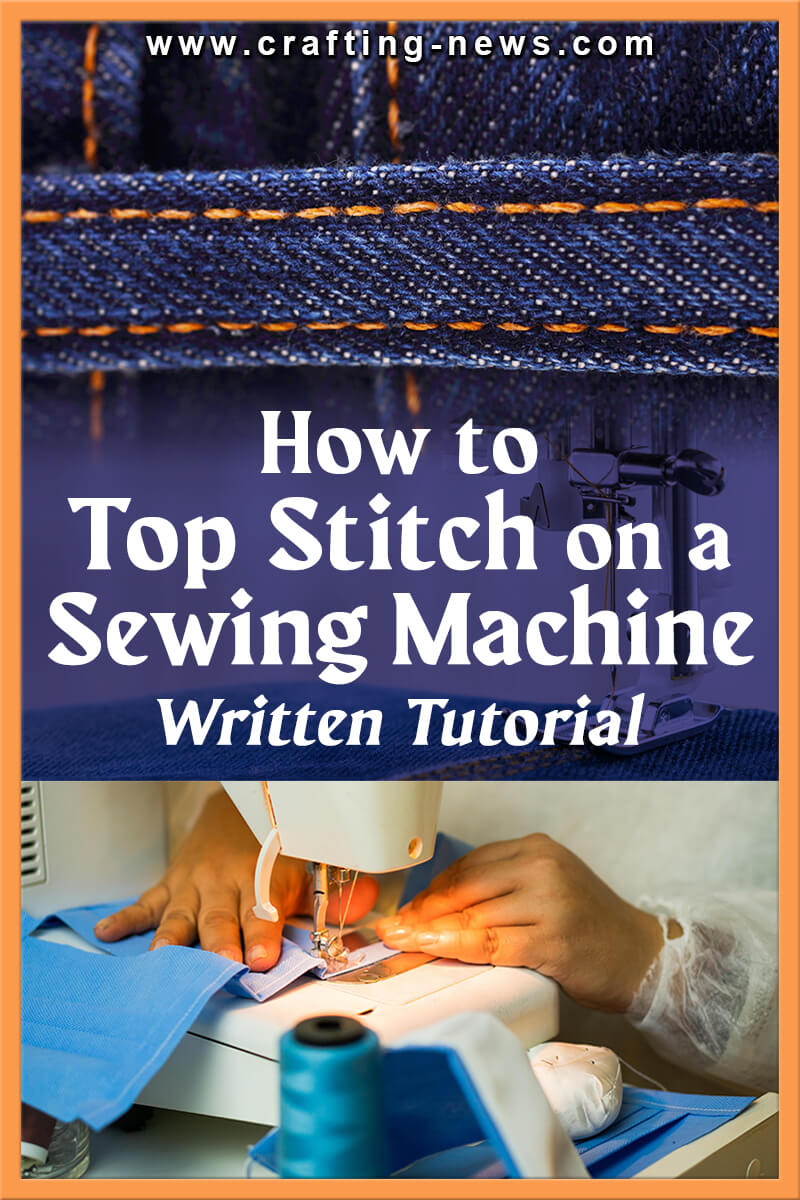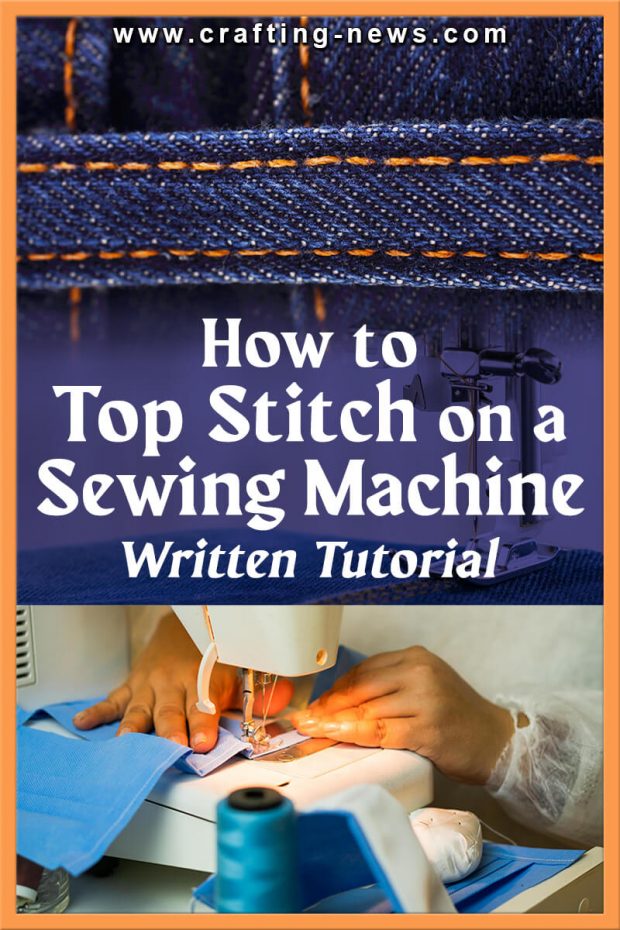 Are Top Stitches Necessary?
Top stitching is necessary for some garments. It stabilises the edges, provides support, and stops fraying. Projects that often need top stitching are zippers, pleats, pockets, waistbands, necklines, and armholes
Top stitches are also used to give sewing projects decorative details. You can find it on denim pockets, lapels, hems, cuffs, etc. The stitches can be made with matching thread or a contrasting colour.
If you are creating a design element, you will often want to use a thread colour that pops off the fabric. Top stitching is typically used when sewing lightweight and medium-weight fabric.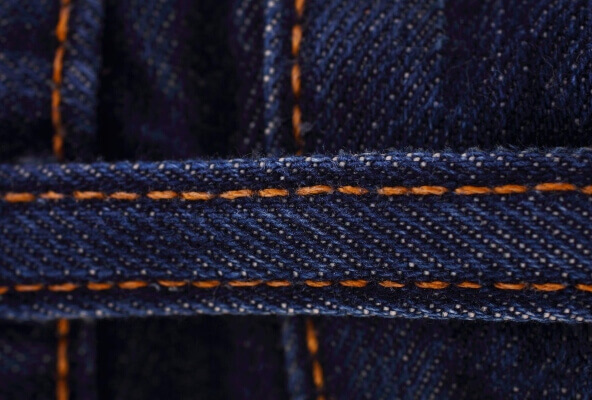 However, it can also be used on heavy weight fabrics. You just need a heavy duty sewing machine and heavy duty thread.
When it is Used?
It is used to make cloth stronger, and it provides a decorative aspect. The stitch is used in a wide range of projects, including:
Jeans
Jackets
Shirts
Skirts
Slacks
Bags
Dresses
Upholstery
Quilts
Step-by-Step on How to Top Stitch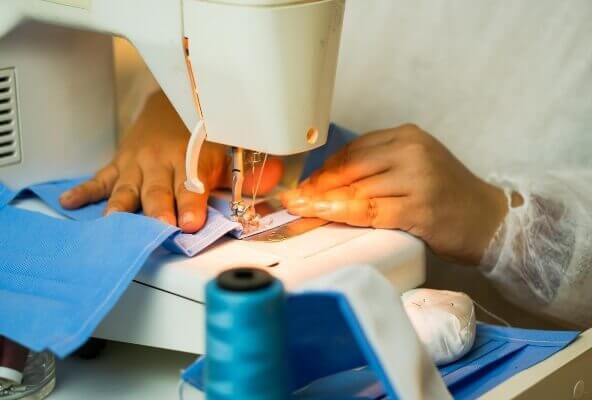 It is a great stitch for decorating the edges of garments. It is an easy stitch that you can master in no time at all.
Supplies needed:
How to Topstitch with a Sewing Machine: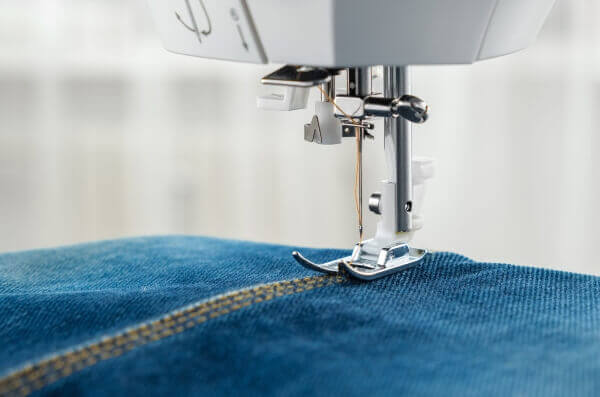 1. Choose your fabric. Lightweight and medium weight fabrics are easier to work with.
2. Iron the fabric.
3. Install the correct needle for the fabric you are sewing.
4. Thread the machine with a thread made for the fabric you are sewing. Use a matching thread if you do not want the threads to be highly visible. Use a contrasting thread colour if you want the stitches to be seen.
5. Install the presser foot.
6. Select the straight stitch.
7. Choose the length of the stitches. Change the stitch length to 3 or 3.5 for lightweight and medium weight fabrics. Use a stitch length of 3.5-4 for heavy weight fabrics.
8. Check the tension. Do this on a piece of scrap fabric. You do not want them to be tight or too loose.
9. Place your fabric under the presser foot. You will want the right side to face up.
10. Begin sewing the top stitch. You will want to apply even pressure to the foot. You do not want to go too fast, however, you do not want to go too low either. Going too fast can pucker the fabric and knot the threads. Going too slow can make for stitches that zig zag instead of going straight.
11. When you get to the end, do not backstitch. If you are worried that the stitches will come undone, make 3-4 stitches in the same spot at the end.
12. Cut the thread and remove the fabric.
13. Trim the excess threads from the project.
Tips for Getting the Perfect Top Stitch
The top stitch is visible, and everyone will see it, so you will want it to look perfect. Do not let this pressure stop you from using it. There are a few tricks you can use to get the perfect top stitch.
Change your stitch length. Longer stitches make is easier to sew straight lines. You want to use a stitch that is longer than used in general sewing. Normal sewing usually uses a stitch length around 2.5. Change the stitch length to 3 or 3.5 for lightweight and medium weight fabrics. Use a stitch length of 3.5-4 for heavy weight fabrics.
When you sew slowly, it is harder to get a straight line. When sewing, use some speed.
Do you have a zipper foot, then give it a try. The foot allows you to see the edge of the fabric so you can see exactly how far away you are. Other feet can cover the edge. If you are not comfortable using a zipper foot, use a clear foot.
Seam guides are a great way to get the perfect stitch. The guide will keep your stitching straight and perfectly spaced.
Before using the top stitch, check your tension. You can do this by practising on a scrap piece of fabric.
Use the right needle. Do not try to sew with the wrong needle. Use a needle made for the fabric you are sewing. If you are using top stitching thread and sewing heavy weight fabric, choose a top stitching needle.
If you are using the top stitch as a decorative element, do not backstitch. The backstitching looks bad, and it creates extra bulk.
When picking your thread choose the correct thread weight that was designed to work with the fabric you are sewing.
If you are new to top stitching, you may want to choose a thread colour that matches the fabric. This helps hide any mistakes. If you have mastered the stitch, use a contrasting thread and show off your skills.
Before you begin, make a plan. Know exactly what areas you are sewing and how you want the final project to look.
Before you sew the top stitch, iron your fabric. This will give you a flat, even surface to work with.
Practice makes perfect. Our number one tip is practicing the top stitch. Play around with different types of fabrics, needles, and threads. The more you practice, the better you will get.
We hope this article on how to top stitch with a sewing machine is useful in your future sewing projects!
Top stitching is easy, and it can add a lot of interest to a project. Now that you know how easy it is, why not give it a try?
But before you add a top stitch to the project you are working on, practice the top stitch, so you learn how to create the perfect straight line. And once you do, share your experience on our Facebook Page.