Waterproof fabric is useful for a wide variety of projects. You can use it to make anything from hats and coats to cushion covers and awnings.
There are a wide variety of waterproof fabrics to choose from. The type of fabric you need will depend on the project you are working on.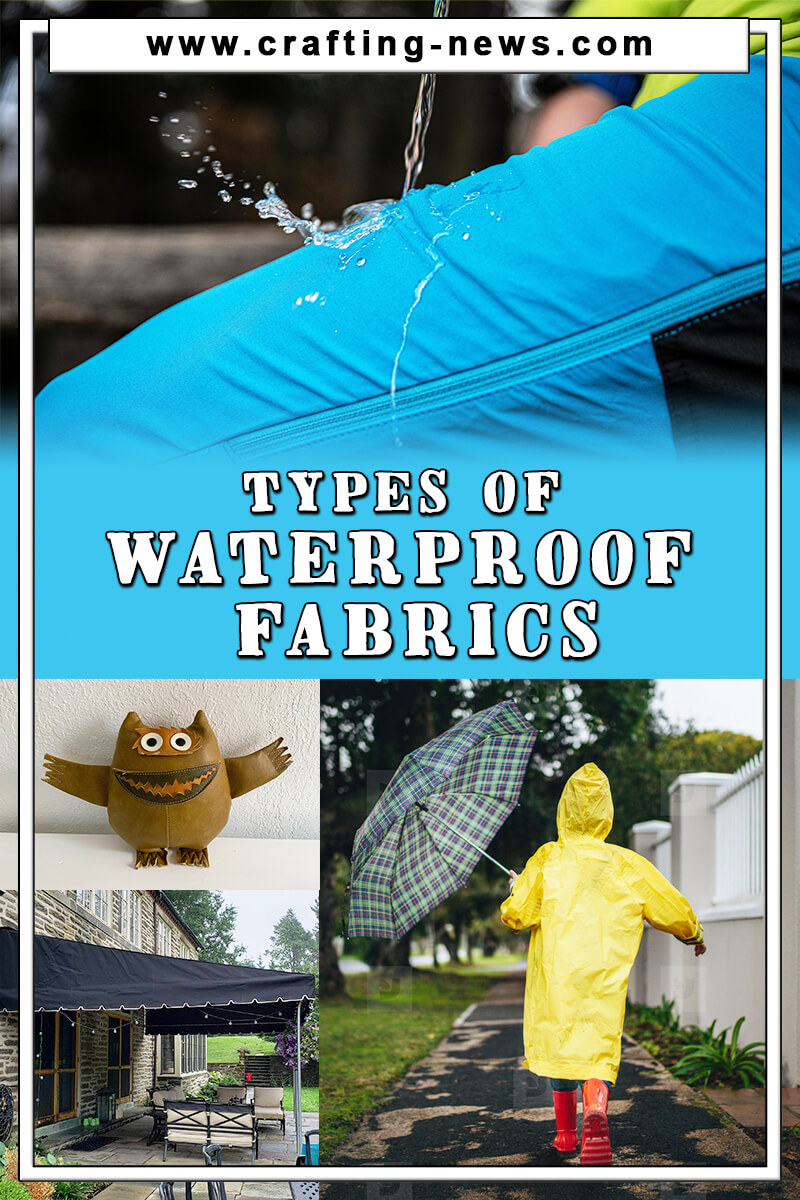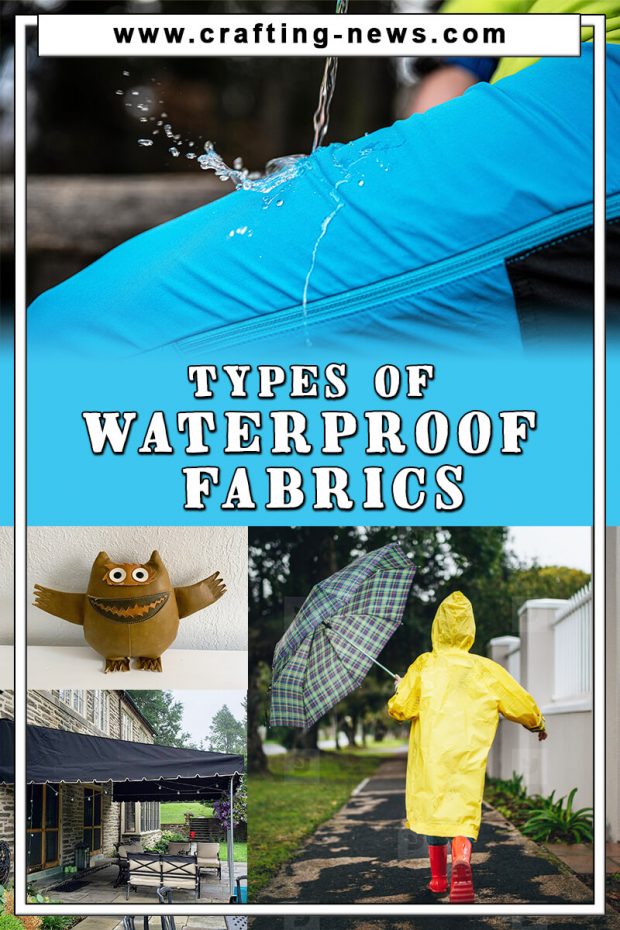 Difference Between Waterproof, Water Repellant and Water-Resistant Fabrics
When looking for fabric, you will want to know the difference between waterproof, water repellant, and water-resistant fabrics. People often get them confused.
But you do not want to. If you are working on a project that needs to be kept 100 dry, you want waterproof fabric. Using the wrong fabric can have unnecessary consequences.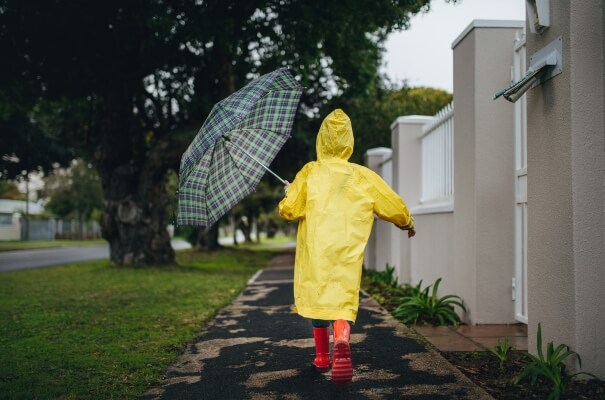 Water is unable to penetrate waterproof fabric. The fabric can repel large amounts of water before any seepage occurs
If you are using waterproof fabrics in a project, remember that the seams are extremely important. They will determine just how waterproof your final project is.
Water repellant fabrics can repel small amounts of water. They have been treated with a finish that repels water. They are not meant to be used for prolonged periods of wet weather or during downpours.
Water-resistant fabrics provide very minimal protection from water. They are made from synthetic fabrics that are naturally resistant to water, unlike cotton which absorbs water.
Waterproof Fabric Projects
Waterproof fabric is not often required in most sewing projects. However, there are a lot of projects you can complete that use waterproof fabrics. These include, but are not limited to:
Tents
Awnings
Curtains
Backpacks
Tote Bags
Shower Curtains
Shower Caps
Umbrellas
Outside Cushion Covers
Coats
Hats
Tablecloths
Beach Bags
Picnic Blanket
Lunch Bags
Diaper Covers
10 Best Waterproof Fabrics
1. PUL / TPU
PUL is short for Polyurethane Laminate, and TPU is short for Thermoplastic Polyurethane. PUL is a polyester fabric that has a plastic backing.
The plastic backing is known as TPU. The plastic backing has a thin waterproof coating. PUL fabric is waterproof, breathable, stretchy, hypoallergenic, abrasion-resistant, washable, and lint-free.
It is a versatile fabric that is great for diapers, diaper covers, training pants, table covers, bags, and more.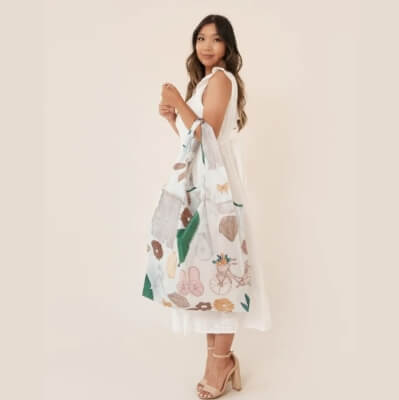 Ripstop nylon fabric is a lightweight, waterproof fabric. It is made from nylon threads that are interwoven in a crosshatch pattern.
This pattern reinforces the fabric, making it more impervious to ripping. The fabric can be used just as it is, or it can be coated, so it is waterproof, water repellant, water-resistant, or fire-resistant.
The fabric is available in light, medium, and heavy weights. Waterproof ripstop nylon fabric is often used to make kites, outdoor furniture covers, tents, workwear, waterproof clothing, and backpacks.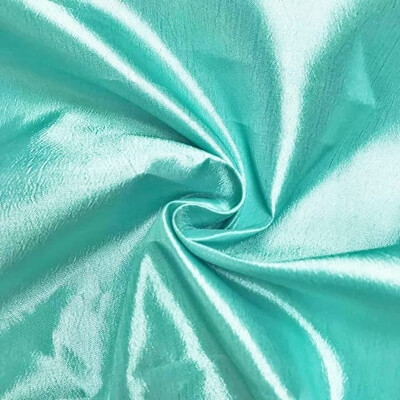 Nylon taffeta is a strong fabric that is made from synthetic nylon fibres. It is naturally water-resistant. However, you can often find nylon taffeta that has been coated, making it waterproof. The fabric is often used to make umbrellas and jackets.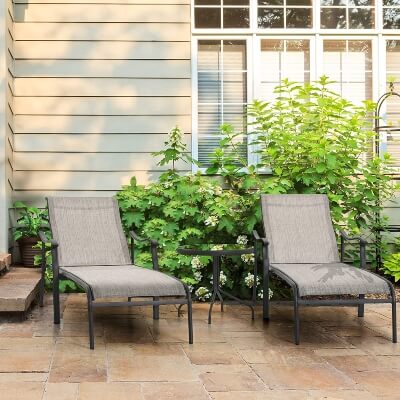 Textilene is a polyester fabric coated with PVC. The fabric is woven and heat set. This branded fabric is resilient to sun and water. It is widely used for outdoor applications such as chairs, cushions, and awnings.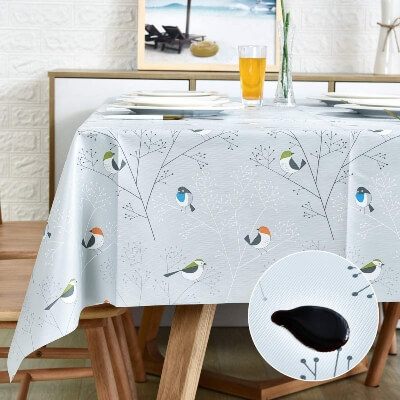 Oilcloth is a tightly woven cloth made from cotton duck and coated with boiled linseed oil. It is also referred to as American cloth and enameled cloth.
This easy to clean, and durable cloth is ideal for making tablecloths, placemats, table runners, tote bags, shelf liners, and more. It is not good for clothing.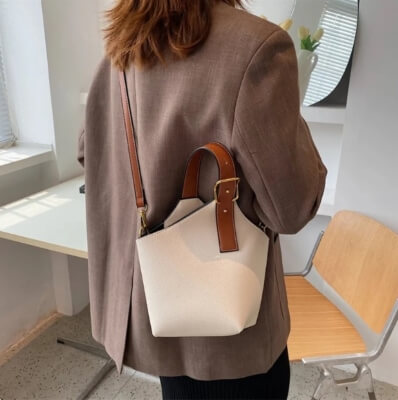 Pleather is an artificial material that is waterproof. It is not as flexible as other materials and can be hard to work with. Pleather is often used in upholstery and for making bags, wallets, and jackets.
You might want to check our article about Upholstery Sewing Machines.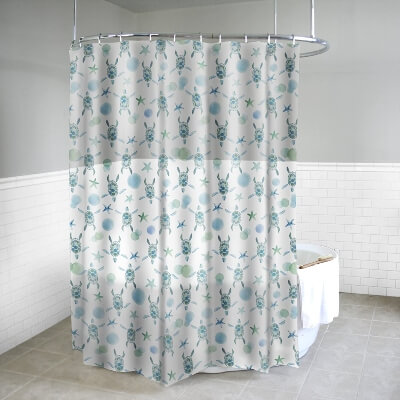 PEVA is an abbreviation for polyethylene vinyl acetate. This fabric is often substituted for PVC since it is considered non-toxic. It is easy to clean and mildew and mold resistant. You can often find it being used for shower curtain liners.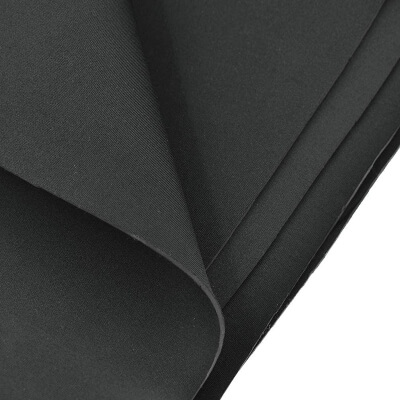 Neoprene is a synthetic rubber that is waterproof, and it is resistant to heat and oil. The material makes a great insulator.
Neoprene is used to make wetsuits along with many other products. You can find is used to make mousepads, phone cases, laptop cases, fan belts, hoses, gaskets, gloves, and lots more.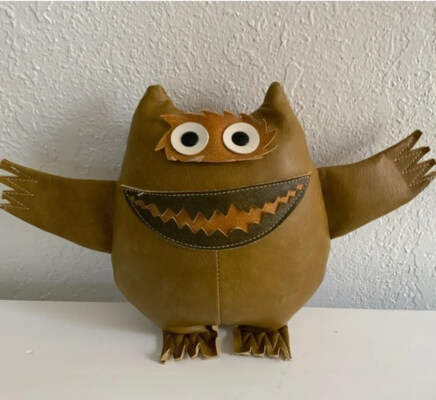 Naugahyde is a waterproof fabric that was designed to look like leather. It is a knit fabric with a PVC coating. Naugahyde is very durable and easy to clean. It is often used for upholstering furniture.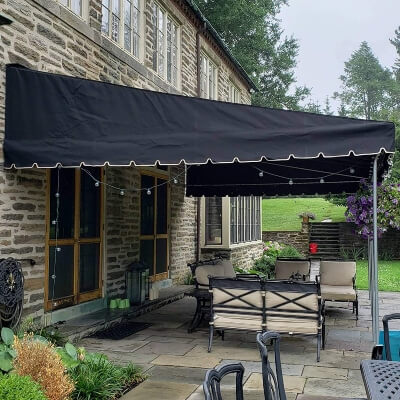 Coated Oxford fabric is a lightweight waterproof fabric. It is smooth and has a subtle shine. The cloth uses a combination of fibres that are woven together to create a basket weave pattern.
It is a strong fabric that is resistant to tearing. Cotton Oxford cotton is frequently used to make flags, tents, bags, banners, slipcovers, and linings.
How to Clean Waterproof Fabrics
Waterproof fabrics should not be washed in a washing machine or dried in a dryer. They must be washed by hand. When handwashing the material, you should always use a gentle detergent. Harsh detergents and bleach can damage the fabric.
For the most part, waterproof fabrics can be cleaned easily by simply wiping them with a cloth or sponge and clean water.
Before trying to clean any fabric, you should always read the label to prevent unnecessary damage.
So, what is the best waterproof fabric? That all depends on your project. There are so many types to choose from.
Before you go out and buy the first waterproof fabric you see, do your research. Determine what waterproof fabrics are best for your specific project.