If you are sick of stepping barefoot on those Legos that never seem to make it in the closet, put them to good use! Build a LEGO planter of any size and color, and just make sure to "skip" a few small blocks at the bottom, so water has a place to escape.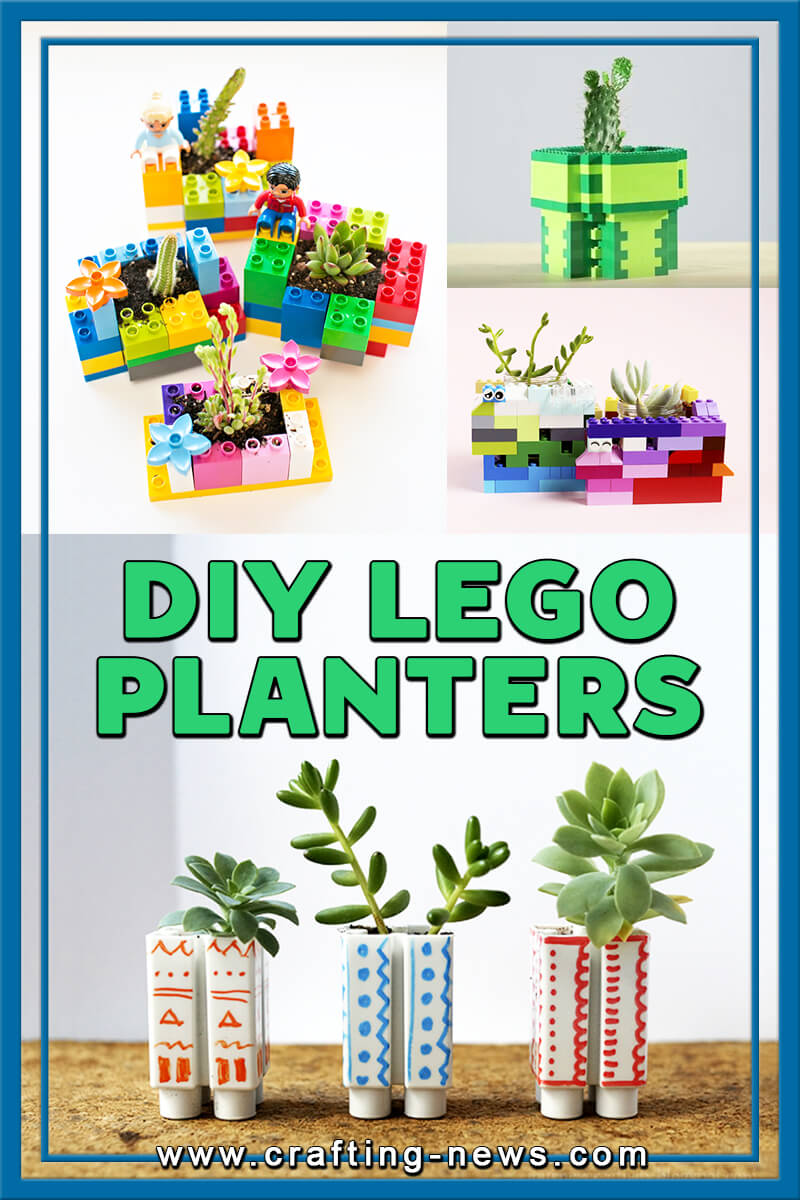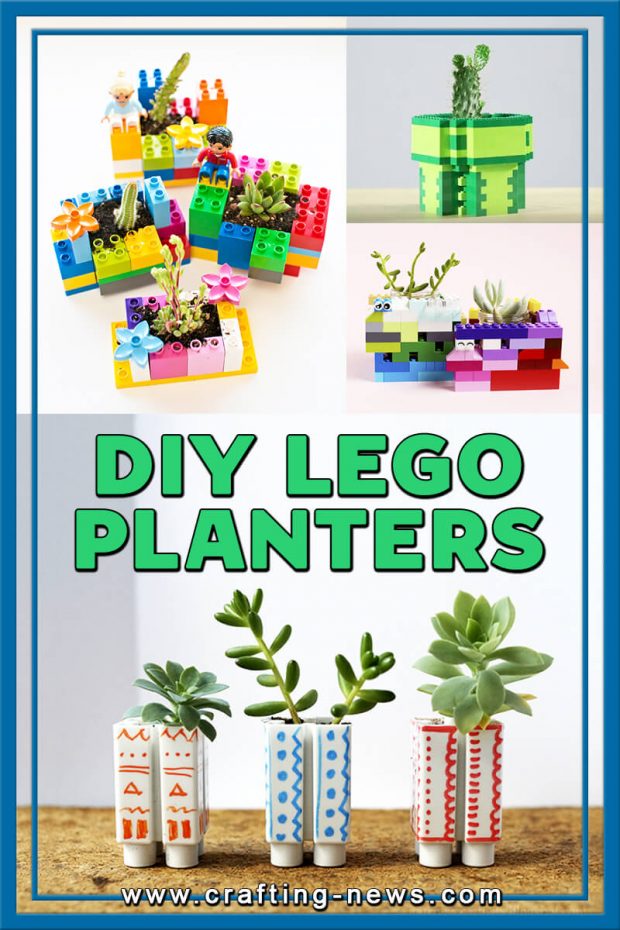 There's just something magical about the classic building blocks that stays with you long after you've stopped playing with toys.
And maybe you shake your fist each time you step on one of your own kid's errant pieces (that's pain), but crafty ideas like these LEGO planters below will make you love them all over again.
1. Mini DIY LEGO Planter Pots by Hello Wonderful
If your kids love playing with LEGO blocks, combine this with a fun gardening activity: mini Lego planters! This is an awesome spring project that gets kids excited about planting as well as inspires critical thinking skills as they think about how to build their planters.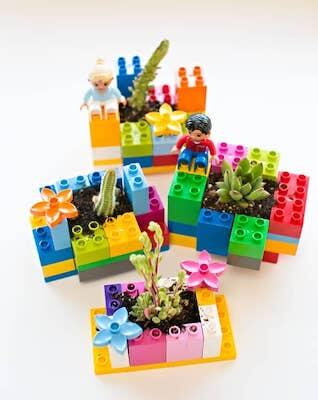 Follow the tutorial here
2. LEGO Pot Planters by Journey Into Creativity
What a pretty clever upcycling idea for a few pesky hollow LEGOs, and it's the epitome of easy. Stand the pieces up on their feet, decorate them with a few permanent markers, sprinkle in a little dirt, and topped with with succulents.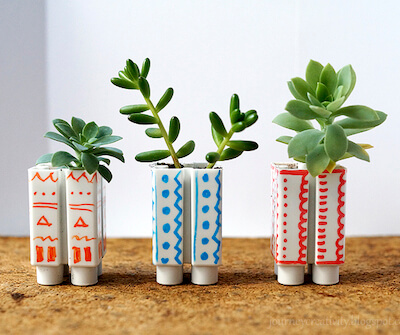 Follow the tutorial here
3. LEGO Plant Pot by Hometalk
See how to create a funny planter with LEGO bricks. Follow these short and easy steps. You can even have the kids participate for more fun!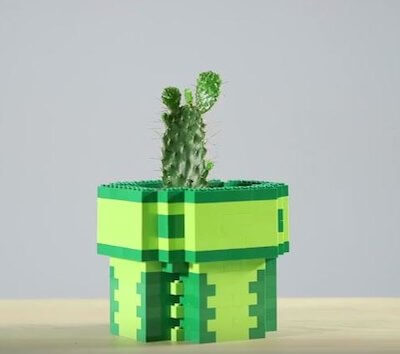 Follow the tutorial here
4. DIY LEGO Planter Project by The Paper Mama
Inspired by plants and LEGOs, make your own custom planters which could be rearranged and connected in versatile ways. These planters are the perfect size for small and medium succulents, seedlings and other plants.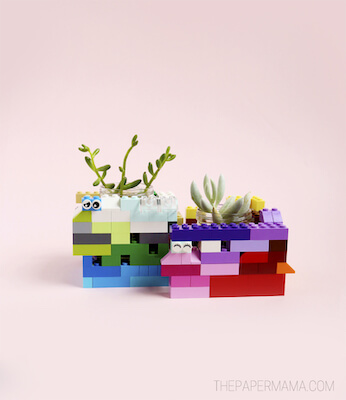 Follow the tutorial here
5. DIY Lego Flower Pot by Anti
Ouch! Did you stand on Lego again? Maybe the kids have outgrown it and moved on, but random pieces still appear from under the sofa to get you in the foot at night.
It's time to put all those old blocks to good use – or if you don't have any, check out yard sales and thrift stores where you can often get a whole bucket full at a bargain price.

Legos are waterproof, bright and colorful and strong so they are ideal for use in the garden. Here you can learn step by step how to create your own custom sized and shaped Lego planters.
Why go with a rectangle? Use your imagination and all those blocks to create bright and fun planters or even garden sculptures! For more DIY crafts, don't miss Self Water Seedling Starter System, DIY Coffee Candle and DIY Mason Jar Citronella Candles.
INSTEAD OF BUILDING A CREATION ONLY TO TAKE IT DOWN A FEW HOURS LATER, GIVE THE BLOCKS EVEN MORE OF A PURPOSE BY CREATING LEGO PLANTERS!
Now they're an adorable, teeny addition to any bare space. Don't forget to share your finished pieces with us on our Facebook Page.

If you're the kind of person who hates throwing anything away, we are right with you. Check out more of our upcycling ideas that will turn your trash into treasures: 38 Egg Carton Crafts, 54 Popsicle Stick Craft Projects, 55 Fun Pipe Cleaner Crafts, 30 Painted Stones Ideas, 32 Easy Plastic Bottle Crafts, 18 Wine Glass Candle Holders, and 25 DIY Fairy Jar Ideas.

Looking for a solution to help make your plant watering easier and more consistent? Check out these 10 Best Self Watering Pots.

Now, gather your materials and start making your own unique LEGO planter! Have fun!