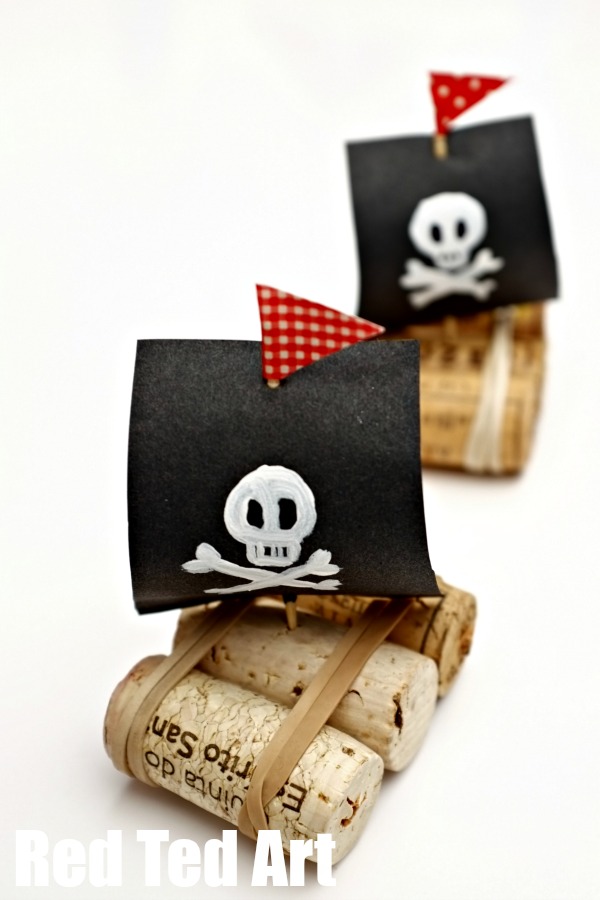 Ahoy there Matey! Make bathtime fun with epic battles on the high seas. You can make pirate boats or just regular sailing boats with this idea. Something the kids can certainly have fun making as well as playing with later.
You can use paper for the sails, but switching up to craft foam ensures hours of water fun without the sails breaking or going soggy.
Be sure to see our guide on How to Cut Wine Corks. Not a big wine drinker? No worries. Did you know you can buy bags of corks especially for use in crafts? Check out our supplies box underneath the video.
To Make Cork Boats you will need:
3 corks per boat – this gives it the perfect stability
2 elastic bands
a toothpick
some paper or craft foam for the sails and flags
string (optional)