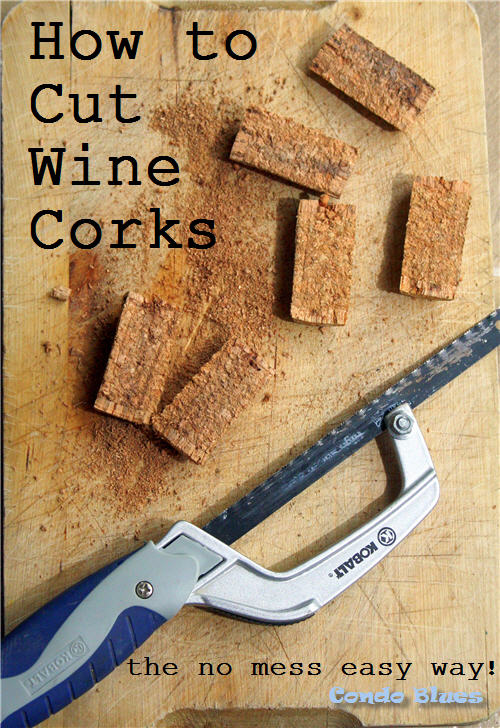 How To Cut Wine Corks
How To Cut Wine Corks is a questions I always get when people see my crafts. I've always admired some of the craft projects you see with wine corks like this Easy Cork Pirate Boat. They can look both rustic and stylish at the same time.  
But it's never occurred to me how people actually cut the corks to use them in these projects.  It's got to be tricky because of their shape and the fact they are very dry and crumbly, but a little squishy too.
Luckily Condo Blues has tried and failed, then tried and succeeded and now shows us the best way to make a neat cut in your corks.
You will need:
See the full tips and tutorial here