Some people find the French knot stitch to be a little complicated and troublesome. Yet, the outcome is adored by them. It is a versatile stitch that can be used in making varieties of knitted crafts and designs.
Many find it challenging to work with French knot stitch, but what they don't know is that it is not much of a challenge. Actually, the problem lies between the difficulty of teaching this French knot stitch!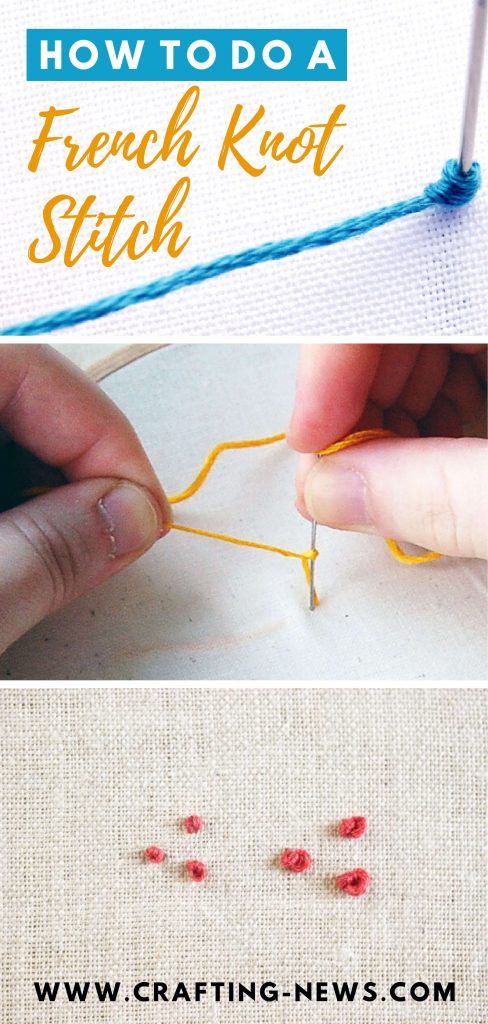 How to Do a French Knot Stitch
How to Do a French Knot Stitch teaches a fool-proof French knot stitch that will help you love this difficult stitch! We will be teaching you a step by step procedure on how to do a French knot stitch.
We encourage you to read and comprehend the French knot tutorial thoroughly first, then once you are ready, pick up the needed materials such as floss and needle then start working on it.
FRENCH KNOT TUTORIAL
To follow and absorb all the knowledge we will be sharing with you, make sure to have all the necessary materials needed, then you're good to go. Here are the steps in making a French knot stitch:
Step 1
Find a comfortable spot or a workplace to set up. You can even use your lap to set your hoops if that is what you're comfortable with.
Then, using your non-needle hand, tightly press the floss. It should be for a few inches from where it goes out of the fabric. Rigidly hold it with your hand without holding the needle.
Step 2
Position your needle in front of the floss you just stretched. The needle should be at the front of the floss and not coming from behind. This step will make your lives easier as it will prevent the knots from being tied up together in the next steps.
Step 3
Curl up the floss around the needle once or twice; mainly depends on what size of knots you preferred, may it be smaller or bigger knots. Continue to stretch up the floss using your left hand or the non-needle hand to prevent it from loosening.
Note that you should keep holding the needle firmly while spiraling it with the floss in this step. Also, avoid using your needle hand in doing the wrapping, it'll get all tied-up with your wrist. This will start your problems in handling the knots.
Step 4
Now that you've spiraled your floss around the needle, having your coil all rigid and beautiful. The next thing to do is to again, insert the tip of your needle next to the exit point of Step 1 on your fabric.
Just place it a little near to your exit point but not on the same hole, to prevent having problems on the next steps. Once you've re-entered your needle, don't go all the way in just yet!
Step 5
This is the part wherein your non-needle hand tightly pressing the floss will be put to work. Gently tug a little downward the floss using the same hand so that the coil will straighten and tighten up.
Carefully slide your needle down to make a cluster or bundle in contrast to the surface of your fabric.
Step 6
Your coil is now tight and rigidly held in place against the surface. This is now the time to push your needle all the way through. Now that you've pulled your needle, and the floss follows through behind, going down towards the center of the coil wrapped around the needle.
Congratulations! You now have your first French knot stitch!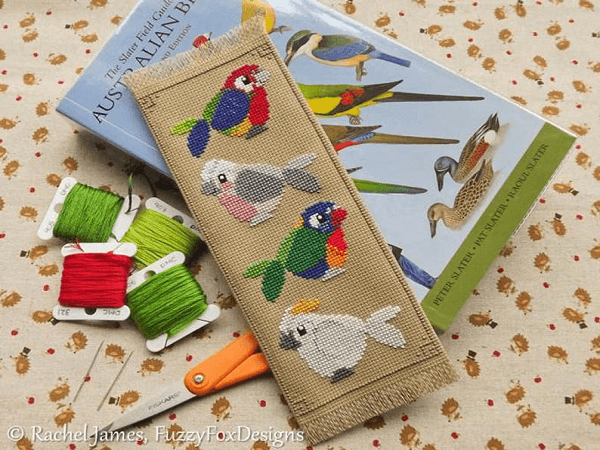 Get this Pattern by Fuzzy Fox Designs Here
French Knot Stitch Video Tutorial
Now You Know H
ow to do a French Knot Stitch
If it didn't work, go through all the steps again. After all, practice does make everything perfect. Right? Share with us your experience with these French knot tutorial on our Facebook page.
For more stitch tutorials, check out see our Types of Beading Stitches Guide.
Just practice doing these How to Do a French Knot Stitch steps. Once you get the hang of it, you won't even have to think about the steps while doing the French knot. Everything will occur to you naturally!
To add icing to the cake, here are some patterns that you can try that use French knot stitch:
CROCHET PATTERNS WITH FRENCH KNOTS